As the system would be displayed and given away as a prize at QuakeCon what better idea than to base it off of something made by id software. After doing some research Americanfreak found what he was looking for…
"id software was going to be giving everyone a sneak peak at their new game Enemy Territory: Quake Wars so I knew it had to be something to do with the game. After looking at some of the screenshots available on line it was clear what I needed to make. Once I saw the radio backpack I knew I had to make it!"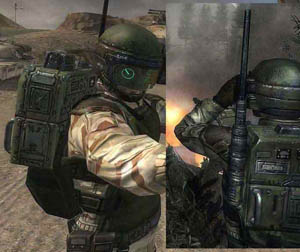 Once the design was finalized sponsors were found for the needed parts and they gave their best products up for the cause. Modders-Inc would like to thank the following companies.
Cooler Master for the Ammo 533 case, Musketeer 3, and fans
Crucial for the 4gigs of Ballistix Tracer Ram
Sapphiretech for the X1900XTX 512MB Video Card
AMD for the FX-62
Ultra Products for another "One of" power supply.
Logitech for the G-15 Keyboard
Razer for the Copperhead mouse, eXactMat, an Armadillo cord holder
You can read the work log here to see what it took to build this rig.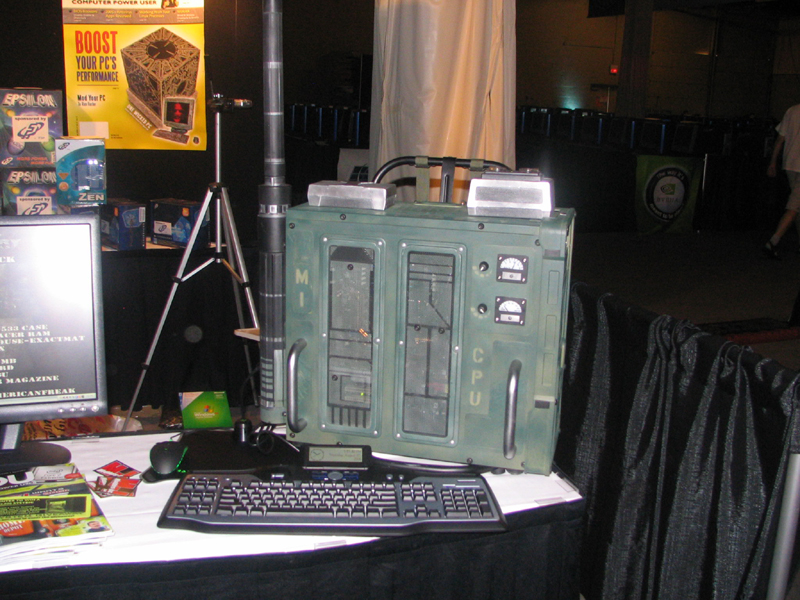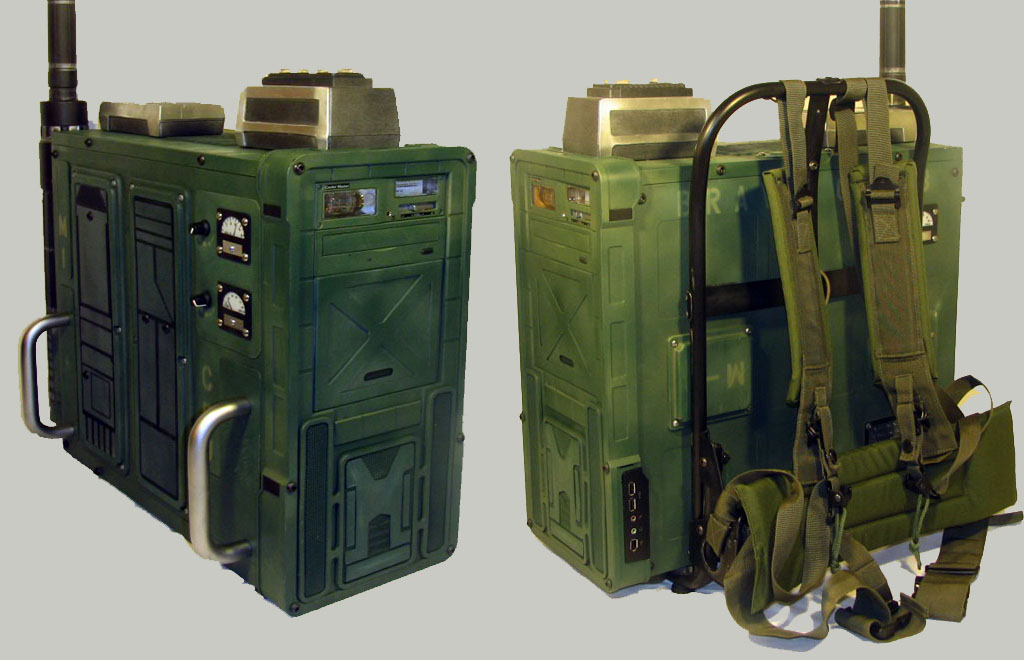 Americanfreak was not the only Modders-Inc staff member to have a case on display. Tazz had his tricked, out water-cooled, Ultra Products Aluminus case, and it was a show stopper and was asked many times if his was going to be given away too.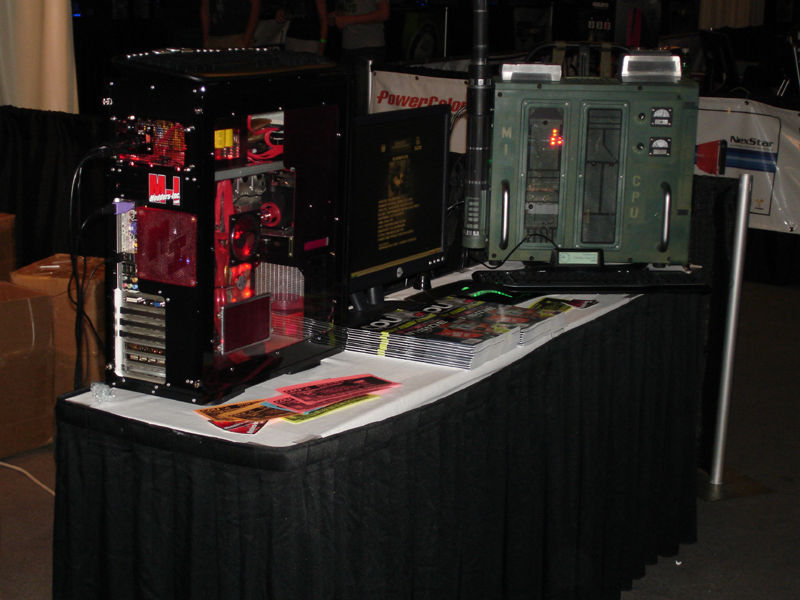 Through out the event raffle tickets were giving away to all that stopped at the CPU booth hoping for a chance to win some of the other prizes being given away, plus a chance to win the Quake Wars Case Mod. Late Saturday the winning number was announced and one happy person was able to walk out the door with the case mod on his back.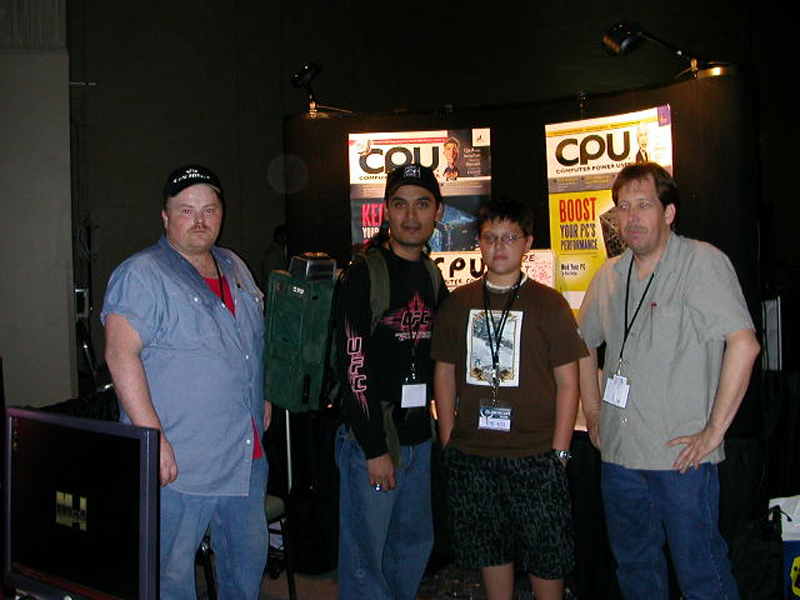 Doing the show with CPU and meeting everyone there was a lot of fun. A big Thank You goes out to all those that helped make this possible and hopefully we can do it again in the future.