Podcast
Modders-Inc Podcast #25 – We're Back!
After a brief two-year hiatus, the Modders-Inc crew is back with a new podcast! Some new faces and old faces (I mean old-"familiar", not necessarily wrinkly-old) join in to recap QuakeCon 2014 and all the BYOC casemod entries that stood out. The crew also discussed judging criterias and a few tips on how to prepare for next year's QuakeCon Modding contest. Other topics discussed include NVIDIA's upcoming Game24 and of course, Mod24 event, exploding Intel X99 motherboards, CPU usage requirements and age, and a discussion of power supply designs and Japanese capacitors.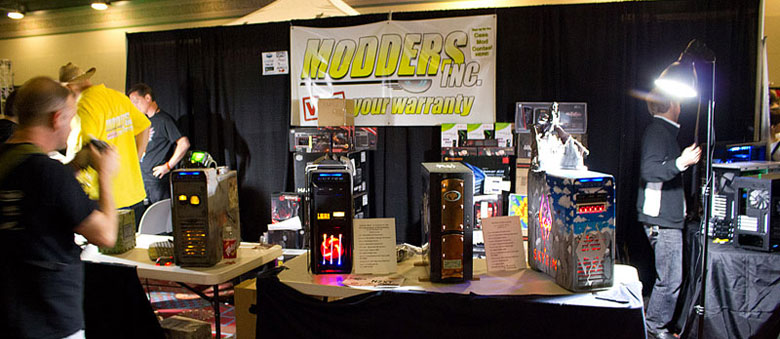 Episode Rants: Lawsuits, RAM heatsinks, marketing BS.
Episode #25 Cast:
Dewayne Carel -Americanfreak-
Craig Tate -Tech-Daddy-
Tony Day -Tazz-
Vic McGuire -XcaliburFX
Tom Brokaw -Saberdyne-
Ron Perillo -crowTrobot-
Topic Links:
Video Podcast:
Topic chapters:
Listen or Download our Podcast Audio .mp3
[powerpress]