MSI's Lightning series of video cards are renowned for their overclocking prowess and striking performance. Just like real lightning, they are not easy to come by but when they do hit, the Lightning certainly packs a punch. The latest to get the Lightning treatment is NVIDIA's GeForce GTX 980Ti Lightning sporting the most advanced video card design from MSI. The GTX 980Ti Lightning also packs an incredibly capable 700W heatsink with three 8mm heatpipes for great overclocks even without an aftermarket cooler as those 60A power phases on the card are pushed to their brink.
MSI is proud to officially announce the latest addition to the legendary Lightning series of graphics cards. Built to be perfect, the GeForce GTX 980Ti Lightning combines groundbreaking new technology with proven features such as TriFrozr, Torx Fan, SuperPipe and Military Class 4 components, evolved from the last generation Lightning. The GTX 980Ti Lightning is nothing short of an engineering masterpiece.
MSI's reputation in thermal design is well known to be excellent. The evolved TriFrozr design on the GTX 980Ti Lightning features three 90mm Torx Fans that combine the advantages of both traditional fan blade and dispersion fan blade, generating huge amounts of airflow while remaining quite silent. Three 8mm SuperPipes transfer heat much faster to the fins, enabling up to a whopping 700W of heat dissipation.
Military Class 4 Components
Equipped with Military Class 4 components, the MSI GTX 980Ti Lightning is built to deliver the best quality and stability. The components have gone through rigorous testing by an externallaboratory to satisfy Military standards. Featuring DrMOS 60A power phases, the highest rated available ensuring plenty of power. Hi-C CAP cores, Super Ferrite Inductor, and Dark Solid CAP, each aspect of the LIGHTNING ensures the best possible performance.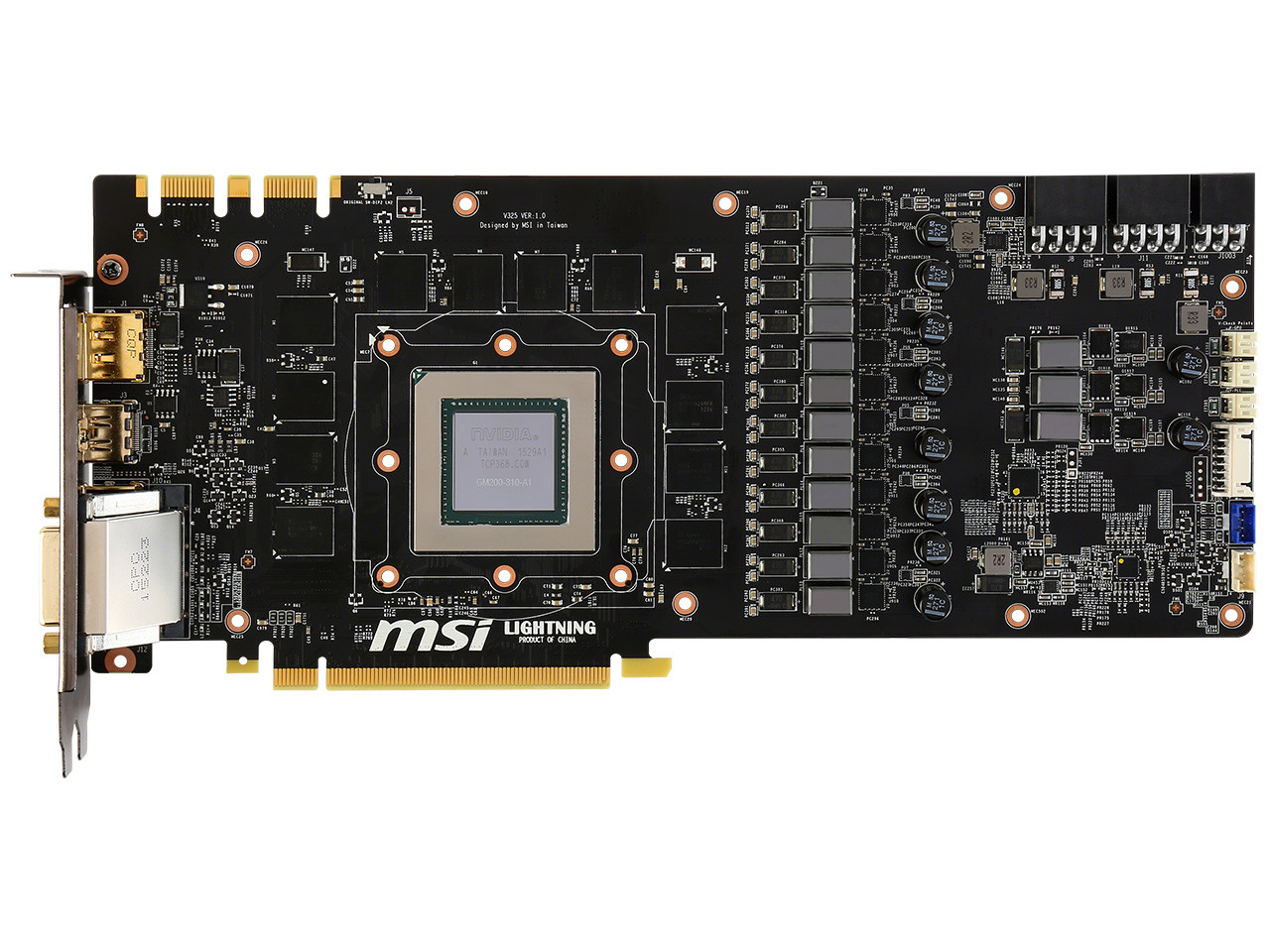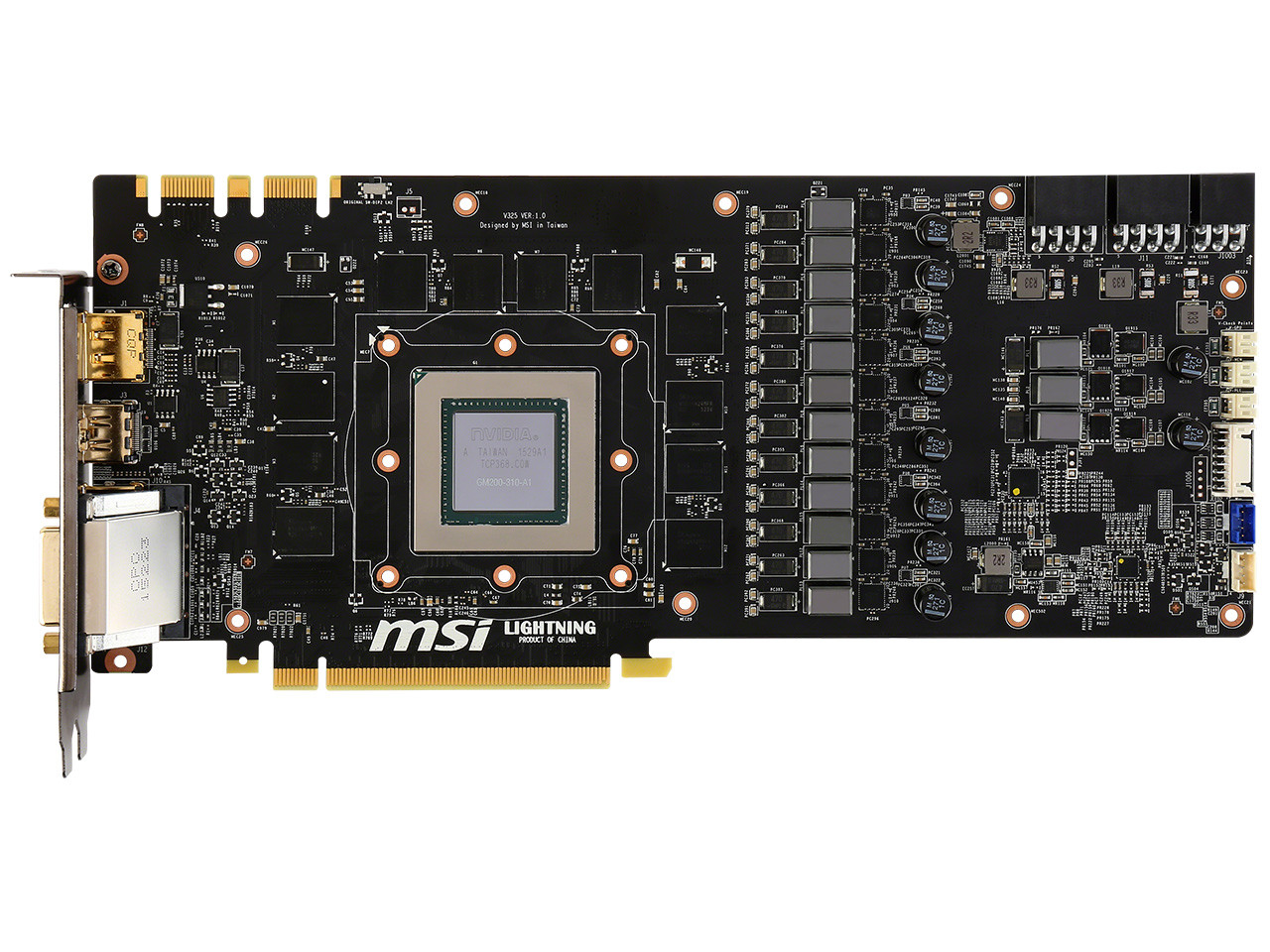 On-board and in control
With the 3×3 OC kits you're in complete control of the GTX 980 Ti LIGHTNING. V-Check points allow you to accurately measure GPU, Memory and PLL voltages. Triple Temp Monitor checks the real-time temperatures of the GPU, Memory and PLL while Triple Overvoltage allows you to overvolt those same components in order to achieve higher clock speeds.
Mystic Light
Customize and set up your own color scheme with Mystic Light. Make your build look on fire or cold as ice. You are in control. You can select any of the colors from the palette to match your systems' design. Tired of always the same color? Just change it to another one using the easy to use Mystic Light software available on PC, and make your PC look & feel brand new!