MSI R9 280 3G Gaming Video Card Now Available
MSI has released their Radeon R9 280 video card clad in the red and black Gaming series brand. The R9 280 Gaming graphics card features MSI's Twin Frozr IV heatsink with a dual-fan cooling solution and comes factory overclocked with 933MHz Core (1000 MHz boost).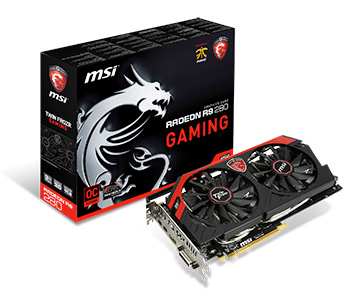 The R9 280 Gaming 3G video card also carries MSI's Military Class IV standard, utilizing top quality components in the form of aluminum core solid capacitors, Hi-C caps and efficient solid-state chokes. As with all other MSI Gaming video cards, each R9 280 Gaming unit will come with MSI Afterburner software and MSI Gaming App quick-tune utility bundled.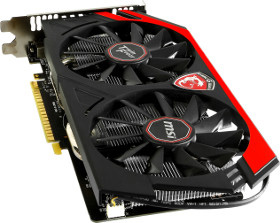 Find out more from the official MSI R9 280 Gaming product page: http://www.msi.com/product/vga/R9_280_GAMING_3G.html#overview