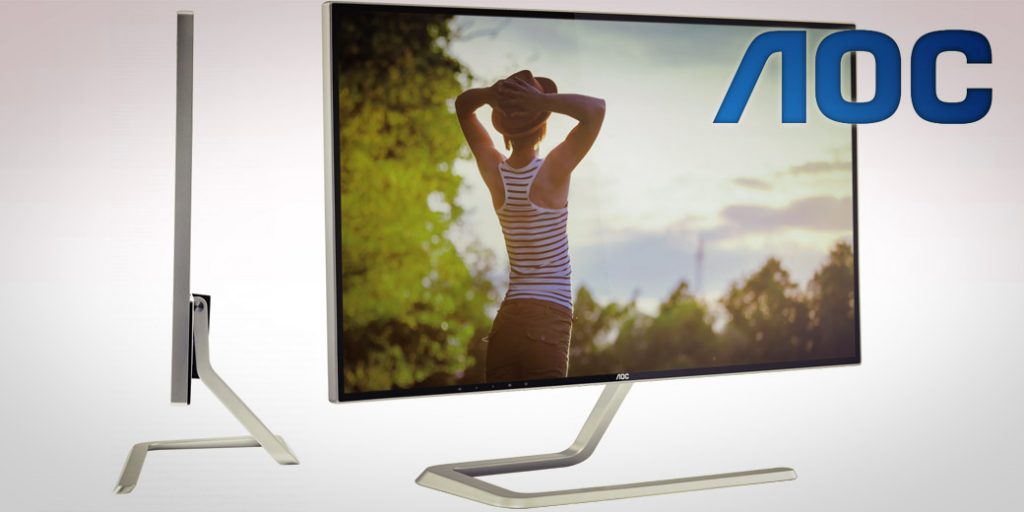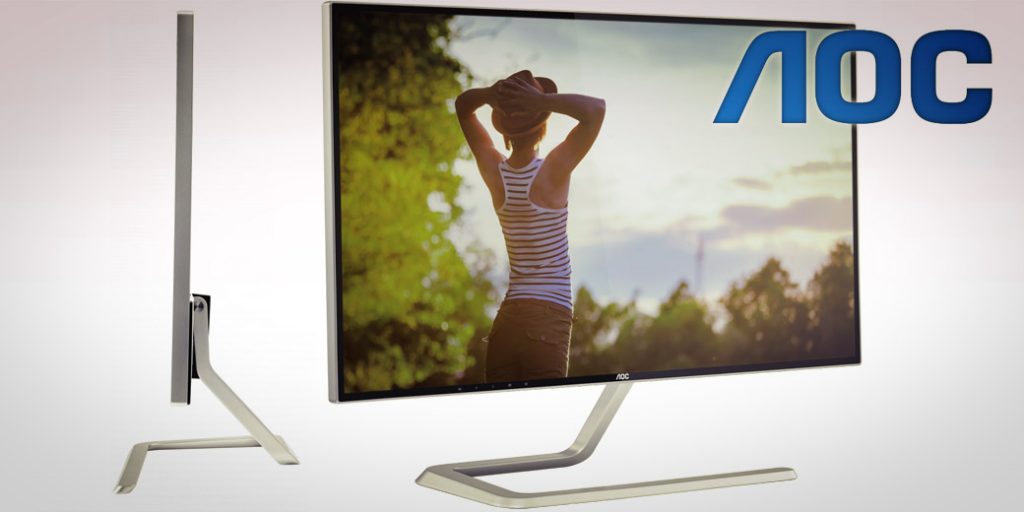 AOC's Frameless Q2781PQ monitor has finally hit North American shores, featuring a QHD (2560 x 1440 resolution) and a 50,000,000:1 dynamic contrast ratio AH-IPS panel. The "frameless" aspect of the Q2781PQ comes from its thin 8mm edges. I must admit, the "frameless" name has been a bit overused from keyboards to monitors lately and even though it is technically not completely an edge-to-edge display, the AOC Q2781PQ nonetheless looks stunning with its 27-inch diagonal body on a metallic stand. It also does not take up too much space, even the stand is quite simple, being a single piece machined metal compared to most other monitors. It looks quite classy however, matching the silver trim on the side of the panel. The actual screen itself is very thin at only 15mm.
The use of AH-IPS panel also enables the AOC Q2781PQ to have a 178 degree vertical and horizontal viewing angle and full sRGB consistency, making it perfect for either home, office,multimedia or professional use. On-board connectors include two HDMI and one DisplayPort as well as a VGA connector for legacy devices. It was initially launched in Europe and has been available there for several months so there are actually some reviews up already including one on ExpertReviews.co.uk stating how impressed they were with the compactness of its size but found problems with its backlight bleed, slow pixel response rate and its poor value as a gaming display. They did conclude that it is a very good value for a monitor to be used for everything else and for the price with a lovely design.
The AOC Q2781PQ is available in North America from Amazon.com for an MSRP of $499 ($349 with Prime). A Q2781PS version is also available, sporting the same features but has a Rose Gold base and edge instead of silver and has a back panel adorned with Swarovski crystals so it fetches for $100 more at $599 MSRP.
Q2781PQ/PS Specifications:
| | |
| --- | --- |
| Panel | AH-IPS |
| Viewable Image | 27" Diagonal |
| Resolution | 2560×1440@60Hz |
| Response Time | 5ms |
| Color Depth | 16.7M |
| Contrast Ration | 50M:1 (dynamic) |
| Viewing Angle | Horizontal: 178 Degrees (CR>10)Vertical: 178 Degrees (CR>10 |
| Connections | 1xVGA, 1xDP, 2xHDMI |