Looks like there is now an alternative to Corsair's Cherry RGB keyboards and it comes from an unlikely source. Memory manufacturer G.Skill has entered the gaming keyboard arena with their new Ripjaws KM780 RGB keyboard featuring real Cherry RGB switches. A cherry MX variant is also available with red led backlight. Both the KM780RGB and KM780 MX also have a ton of features including dedicated macros, multimedia and extra hot keys. For comfort, G.Skill has also included a mouse cable holder that sits on the top edge and extra keycaps with key-cap tool and case. Cherry RGB/MX red, brown and blue switch versions will be available and prices for the Cherry MX version will be set at $129.99 while the Cherry RGB version will cost around $189.99.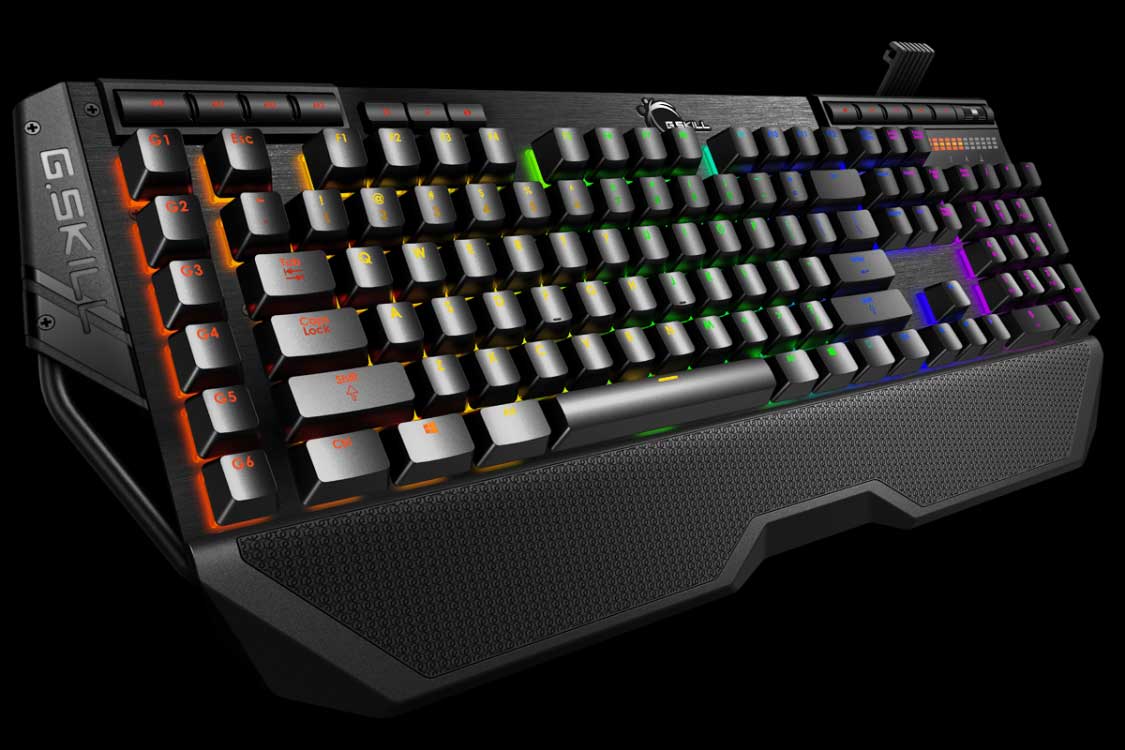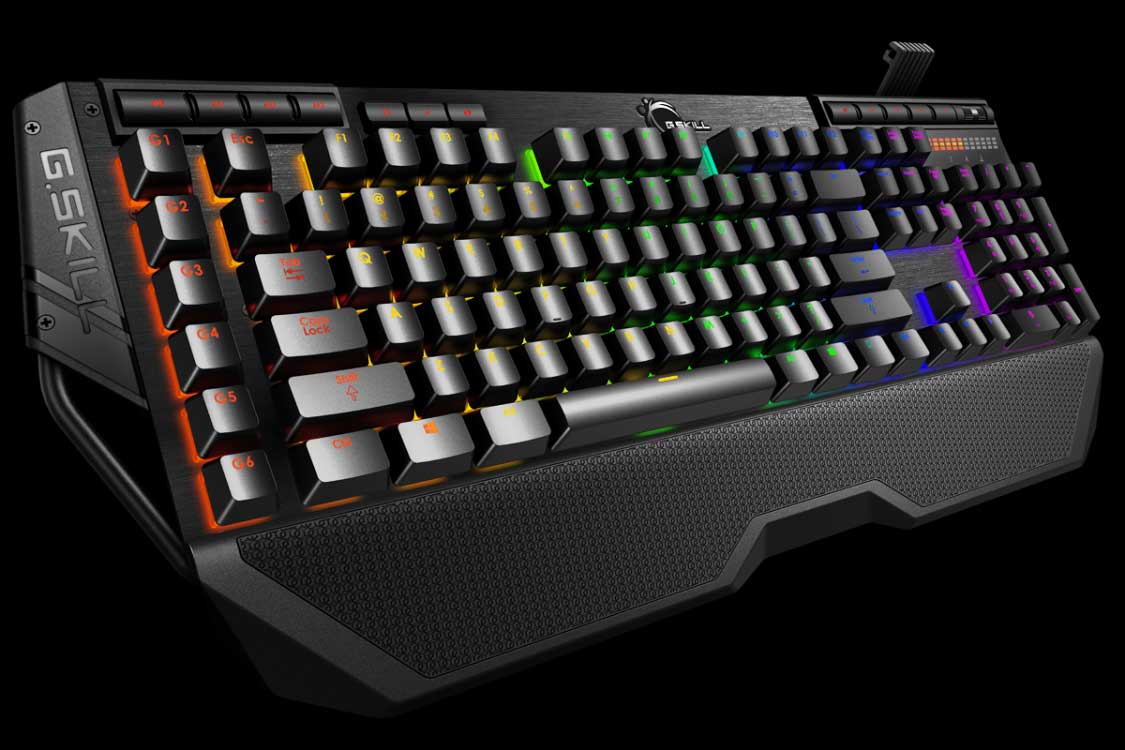 G.SKILL Announces Availability of New Cherry RGB/MX Mechanical Gaming Keyboards
Taipei, Taiwan (15 Sept 2015) – G.SKILL International Enterprise Co., Ltd., the world's leading manufacturer of extreme performance memory and gaming peripherals, announces the availability of its new RIPJAWS series KM780 RGB and KM780 MX mechanical gaming keyboards with Cherry key switches. For key product features, watch the following video:
100% Cherry RGB/MX Red, Brown, and Blue
The new G.SKILL RIPJAWS series mechanical keyboards are built only with genuine Cherry RGB/MX key switches, providing 50 million keystroke durability in red, brown, and blue.
Aluminum Plate-Mounted Design
Functionally designed with the key switches mounted directly through a solid 2mm aluminum top plate, each key is effectively locked down for a solid typing experience.
Extra Gaming Keycaps, Keycap Tool & Case
Specially designed dual-coat laser etched gaming keycaps allow customization for your most common gaming keys, for fast tactile recognition without looking away from your game. An attachable keycap case is also included to keep your keycaps and custom keycap tool in one place.
Media Control & LED Volume Display
Complete with backlit media control buttons, a die-cast volume roller, and an integrated digital LED volume display, media control is now more convenient than ever.
Dedicated Macro Control, Mode Selection & Extra Hotkeys
Packed with on-the-fly macro recording, 6 additional macro keys, 3 hotkeys (Windows lock, brightness, and timer), and easy-access mode selection keys, you can customize and switch your keyboard layouts for swift responses and immediate access to the actions you need, right at your fingertips.
Mouse Cable Holder
Don't let your mouse cable get in the way of gaming; prevent snagged cables with the foldable mouse cable holder.
Availability and Price
The new G.SKILL RIPJAWS series mechanical gaming keyboards will begin rolling out starting from late September 2015 via authorized G.SKILL authorized worldwide distribution partners. Both RIPJAWS KM780 RGB and KM780 MX are already available on Newegg.com at $159.99 and $119.99, respectively. Cherry Red and Browns will be initially available, while Cherry Blue will be available at a later date.
For more product information and specification, please visit the G.SKILL product webpages at: http://gskill.com/en/finder?cat=2475&series=2476
Product page on newegg.com: http://www.newegg.com/Product/ProductList.aspx?Submit=ENE&N=100052165%2050008476&IsNodeId=1
***
About G.SKILL
Established in 1989 by PC hardware enthusiasts, G.SKILL specializes in high performance memory and SSD products, designed for PC gamers and enthusiasts around the world. Combining technical innovation and rock solid quality through our in-house testing lab and talented R&D team, G.SKILL continues to create record-breaking memory for each generation of hardware and hold the no. 1 brand title in overclocking memory.