A Closer Look at the In Win 707 »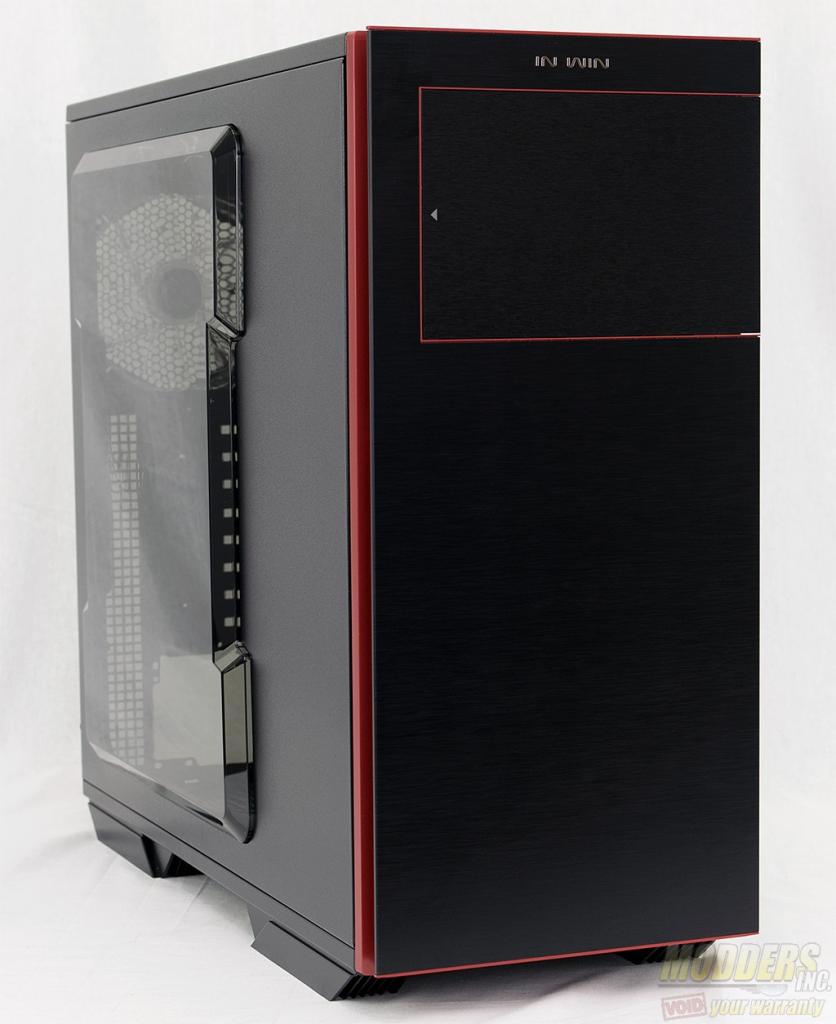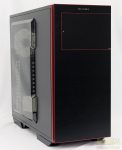 Simply put, there are a lot of case manufacturers that are vying for your business. Some use "gimmicky" tactics to entice you to buy their case; only to find out later that the item does not work as intended for very long or you just do not use that specific function of the case. In my opinion, a case should be able to stand on its own and stand the test of time. This means that while the hardware inside the case may change, there may not be a reason to change the case. Granted, in the last few years more and more consumers are moving towards water cooling albeit an AIO (All-In-One) or a full custom loop setup. A few years ago adding radiators to a case may be challenging in its stock form. In Win over the years, has manufactured what feel are some solid cases and they have also manufactured some pretty gimmicky cases. The In Win 707 is a full tower case that features minimalist styling while at the same time granting the consumer various options for adding water cooling to the case.
[sc:sponsor sponsor="In Win" product_link="http://www.inwin-style.com/en/goods.php?act=view&id=707″ product_name="In Win 707 Full Tower case" product_price_link="http://amzn.to/1W4mNH4″ product_price="119.99″ ]
In Win chose the simple route for the packaging of the 707. They did not adorn the box with a bunch of graphics and artwork. Instead, they chose very simple line art on the cardboard. The two large sides feature the model number of the case and the side features the specifications.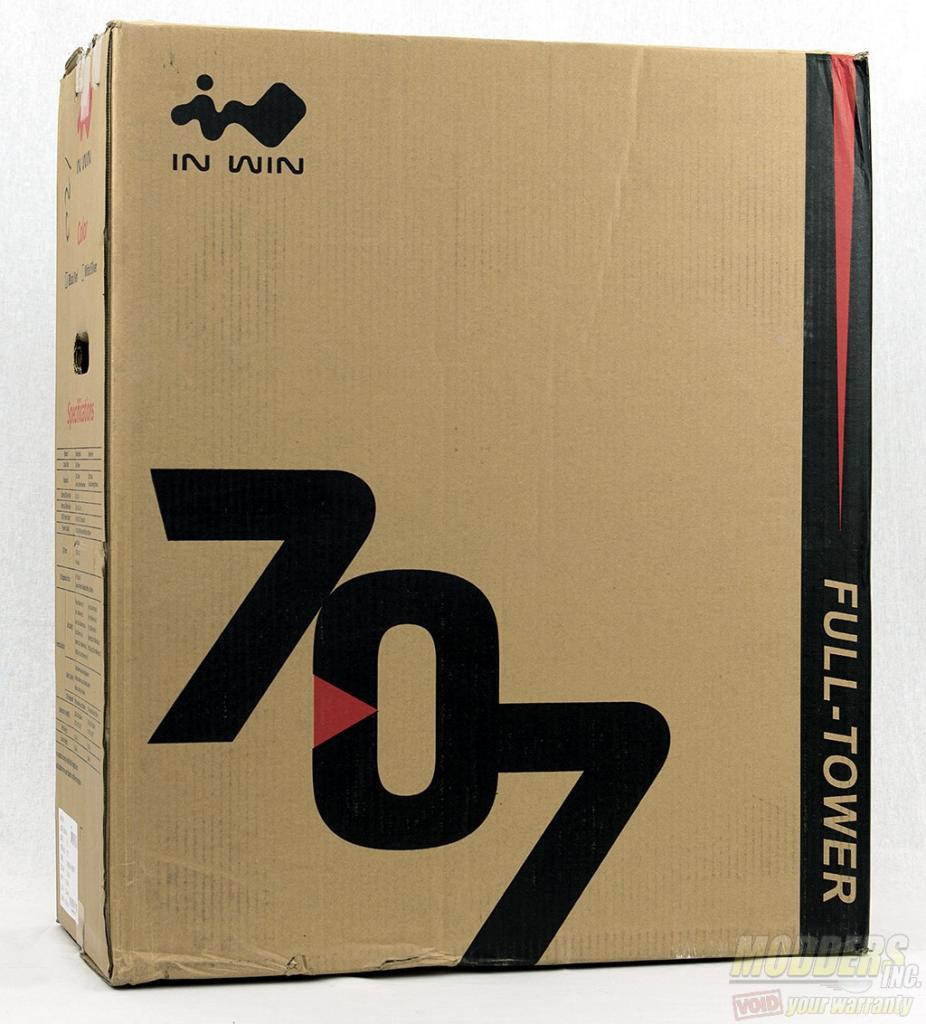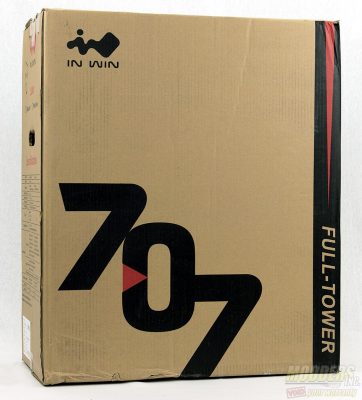 Inside you'll find the case wrapped in a plastic bag to prevent scratches and scrapes during shipping. The bag and case are housed in closed cell foam to prevent damage while bouncing around in the back of the delivery truck. After removing the foam and plastic from the case, the case window is further protected from damage via a thin sheet of plastic wrap.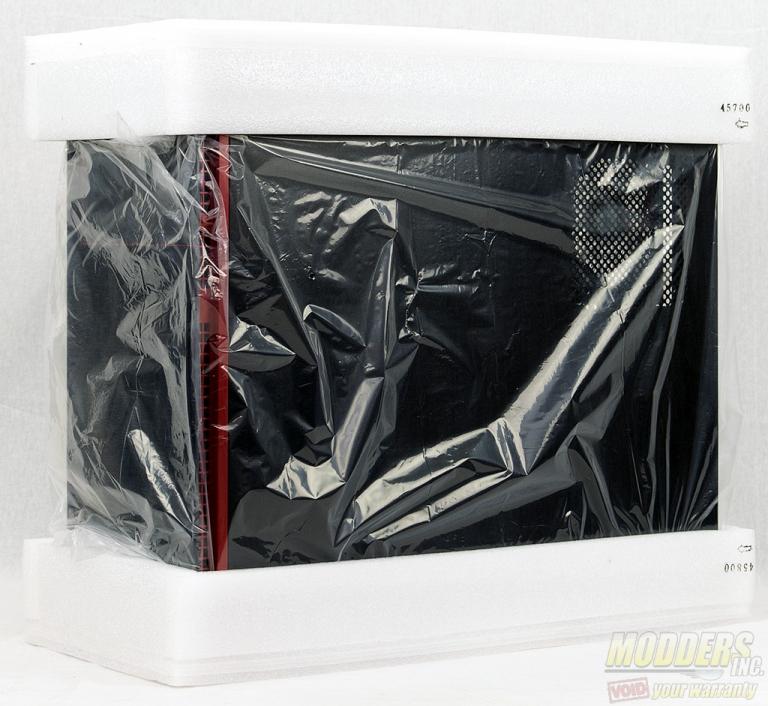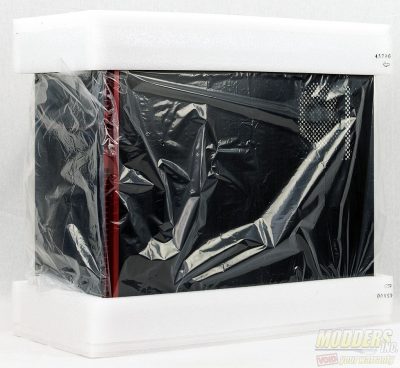 The installation kit that comes with the In Win 707 includes a users manual, washers for water cooling, motherboard standoffs & socket adapter, fan, power supply, and optical drive screws as well as a few zip ties for cable management.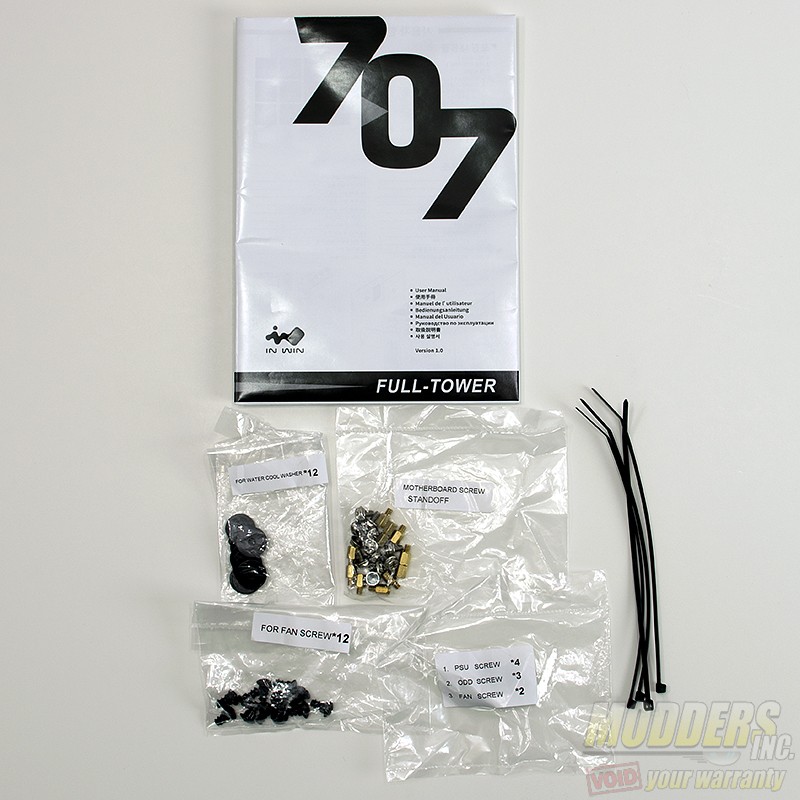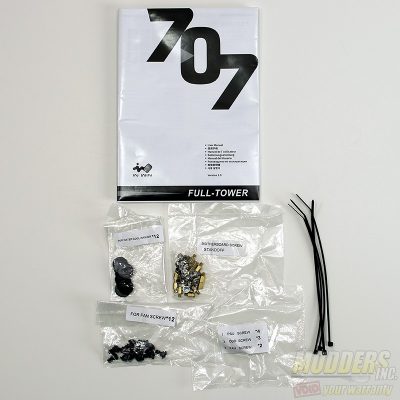 Specifications
Model
Gaming Version
Case Size
Full Tower
Material
SECC
Acrylic Window Side Panel
External Drive Bay
5.25″ x 3
Internal Drive Bay
3.5″ or 2.5″ x 8
M/B Form Factor
E-ATX / ATX / Micro-ATX
Power Supply
ATX 12V, PSll Size and EPS up to 220mm
Front Port
USB 3.0 x 2
USB 2.0 x 2
HD Audio
I/O Expansion Slot
PCI-E-Slot x 8
Supports High-End Graphic Cards up to 365 mm
Thermal Solution
Air Cooling
Front: 140mm Fan x 2
Rear: 140mm Fan x 1
Side: 120 or 140mm Fan x 1
Top: 120mm Fan x 3
Bottom: 120 or 140mm Fan x 2
HDD Cage: 120 or 140mm Fan x 1
Water Cooling
Top: 360mm Water Cooling Radiator
Bottom: 240mm Water Cooling Radiator
(Bottom HDD Cage Must be Removed)
Water Cooling Hole Ready
CPU Heatsink
Maximum CPU Heatsink up to 195mm
(CPU Die Surface to Side Panel)
Dimension (H x W x D)
532 x 243 x 582mm
21″ x 9.5″ x 22.9″
Net Weight
11.4 kg
Gross Weight
13.0 kg