CES
Phanteks @ CES 2017: Water Cooling and more
Over the last couple of years, Phanteks has been very working hard to extend their reach into other markets that would compliment their cases. Last year, Phanteks introduced their Glacier GPU water block. At CES 2017, Phanteks extends their Glacier GPU water block line to include the custom cards from ASUS, Gigabyte, EVGA, and MSI. These new blocks are available in nickel plated copper and with a sandblasted black aluminum cover.
Along with the GPU water blocks, Phanteks introduced a CPU block named the Glacier C350i. Both the GPU and CPU blocks feature full RGB lighting that is compatible with the controllers on the motherboards.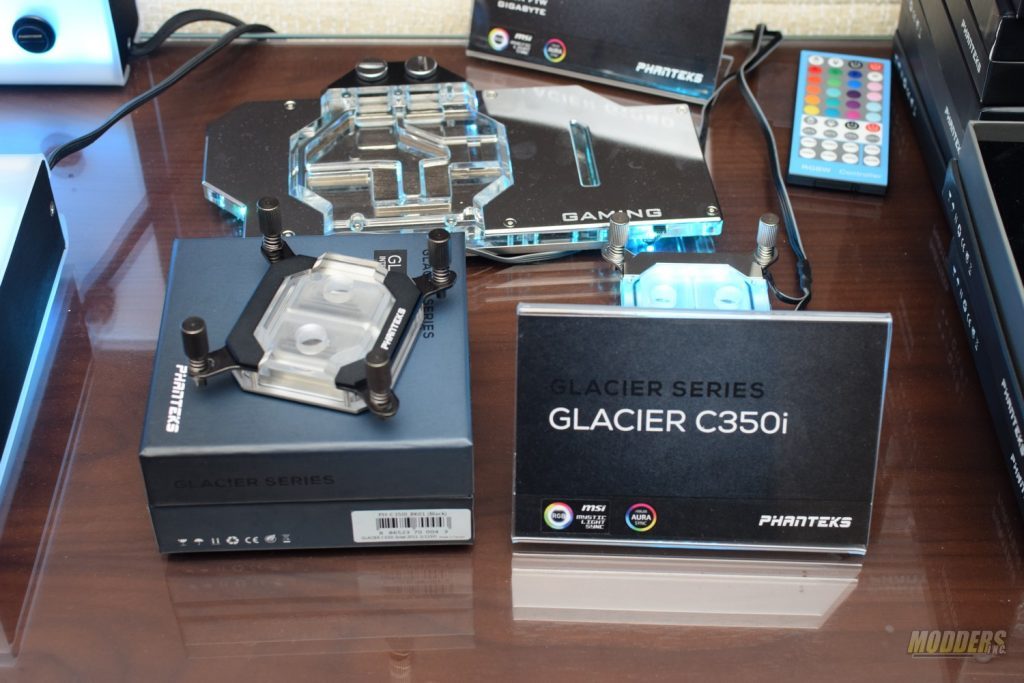 Finally, Phanteks showed off their new fittings. The fittings feature Viton O-rings. Viton is an brand of synthetic rubber that is used in automotive and military applications. According to Phanteks the Viton o-rings deform less than traditional rubber or nitrile o-rings and thus should help prevent leaks if you happen to over tighten the fitting. Phanteks has taken great care to clean up the inside of the fittings. While looking inside, I did notice that most of the machining marks have been removed. The 90° fitting features a very smooth transition during the bend and should allow water to flow smoothly through the fitting. These fittings will be available for both soft and hard line tubing.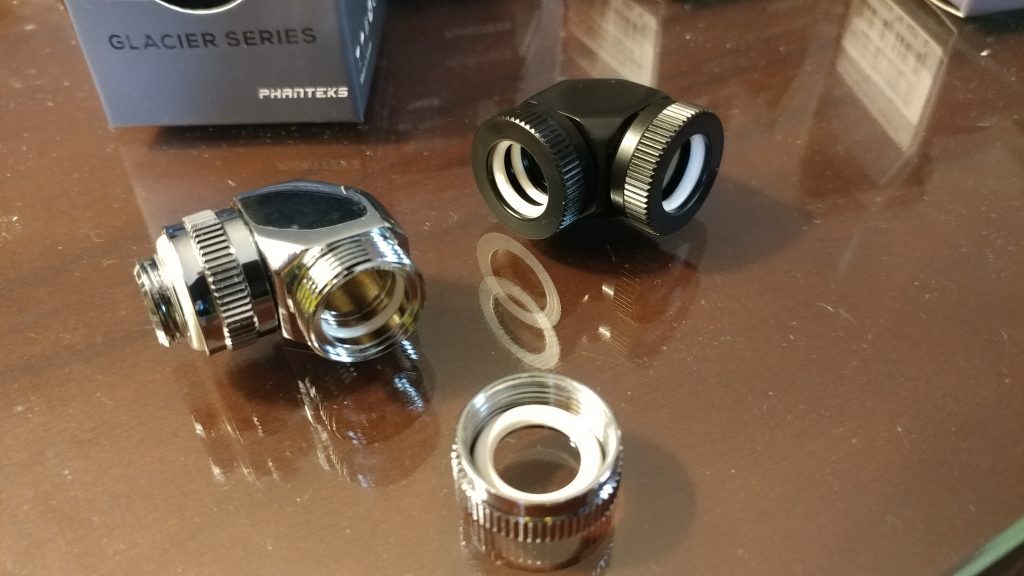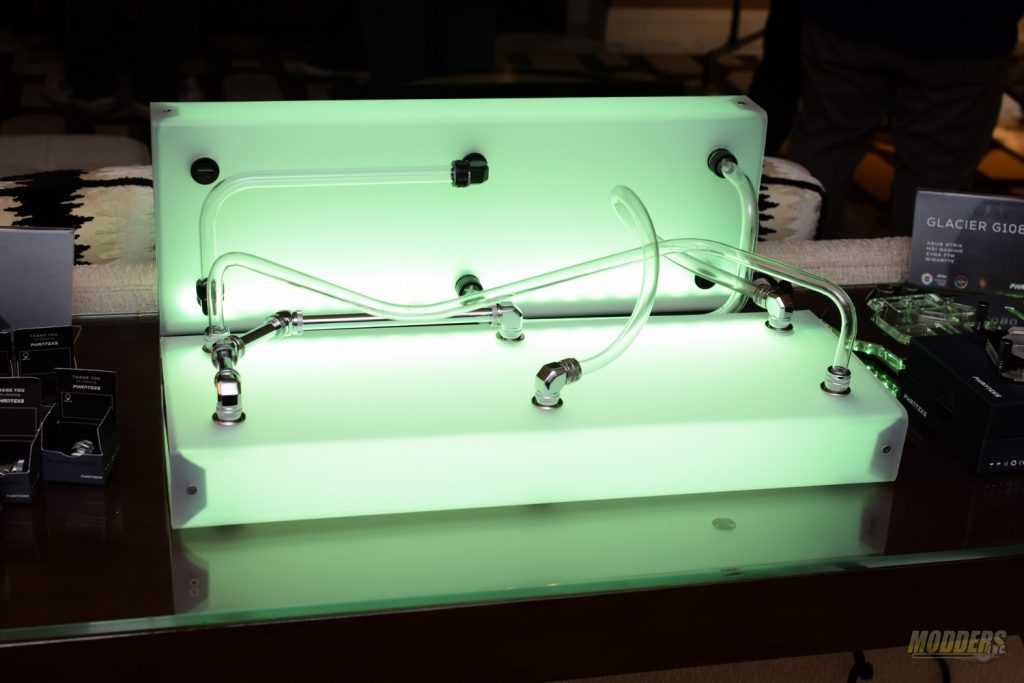 Overall, I think the new products look great and the new products compliment their cases well. The real proof will be when consumers and Modders-Inc can get these products in hand for actual usage.
If you're interested in more, Craig and Brian discuss more during the interview at the Phanteks suite.