Contest
Pick Your Three Favorite Tesoro Keyboard Designs and Win it!
Modders Inc Custom Keyboards
Modders-Inc is excited that we have partnered with Tesoro you bring you a change to win a custom keyboard that was created by Modders-Inc. 10 different styles were made by use to showing off our creativeness, versatility and enjoyment of being able to offer one-of-a-kind GRAM Spectrum keyboards. Our hard work gives you a chance to pick your three favorite ones and maybe win one of them! If you do not win, don't worry as you might get a chance to buy a pre-made keyboard overlay of your favorite design. Help this happen buy voting for your 3 favorite designs.The GRAM Spectrum was picked as the base for the mods because they feature the innovative Tesoro Agile key switch in an optimized, low-profile design. The rapid reacting Tesoro Agile switch offers precise keystroke, fast response, and accurate actuation. Housed in a semi-translucent enclosure the Tesoro Agile switches let the light shine through for brilliantly beautiful RGB lighting. The GRAM Spectrum combines peak performance with the unmatched design allowing you to Dominate in Style.
Watch Linus introduce the contest below.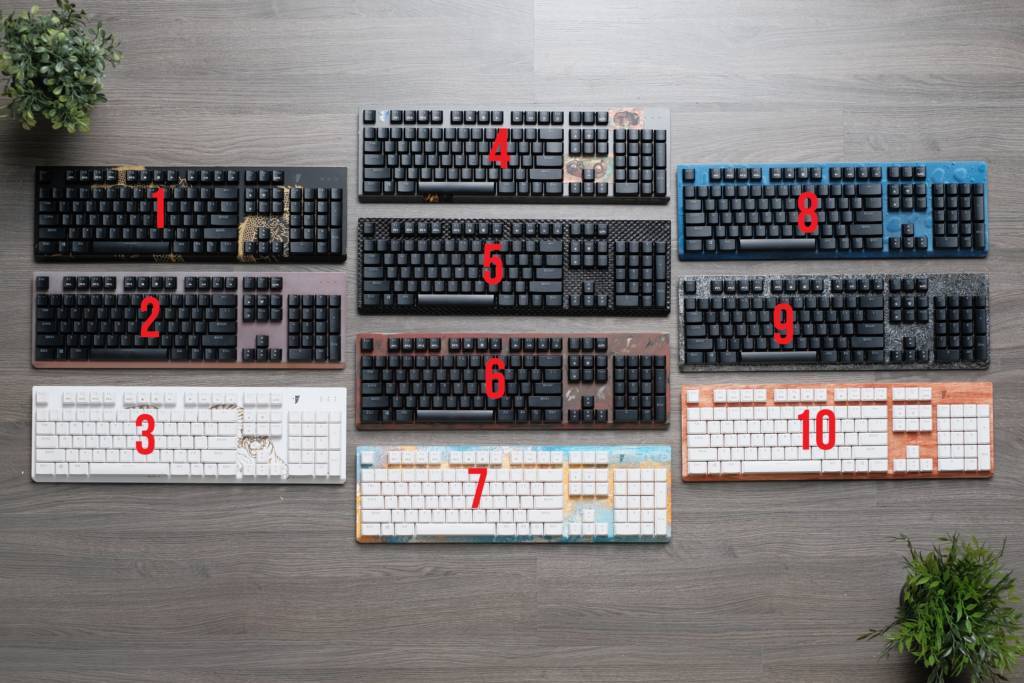 Please take a few minutes and vote for three and win!
https://gleam.io/ltsrp/tesoro-linus-tech-tips-modded-gram-spectrum-gaming-keyboard-giveaway