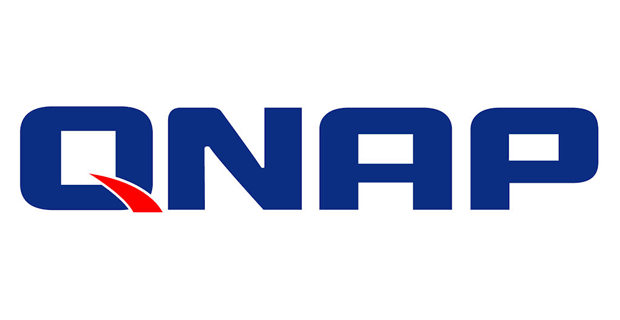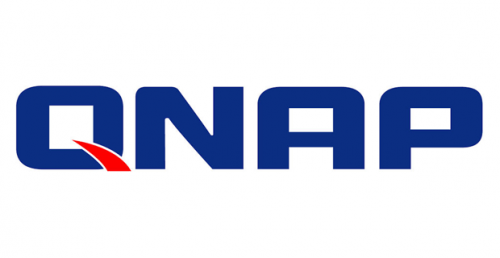 At the opening of COMPUTEX Taipei 2014, QNAP® Systems, Inc. has partnered with Seagate® Technology (NASDAQ:STX) to demonstrate innovative NAS solutions for home multimedia entertainment, business storage and virtualization applications. QNAP has also showcased a new series of home Turbo NAS featuring high-performance real-time & offline Full HD video transcoding capabilities, a top-class business Turbo NAS offering, and mobile NAS solution. QNAP also displayed comprehensive NVR video surveillance solutions and powerful 4K2K digital signage solutions.
Home & SOHO: Real-time and offline Full HD video transcoding, silent NAS, mobile NAS, and more
QNAP reinforces the applications for home entertainment and unveils its new powerful Turbo NAS series which features unrivaled real-time & offline Full HD video transcoding capabilities and video streaming through DLNA, AirPlay and Plex Media Server. Family members can easily build a home multimedia hub for sharing content throughout the home. The new Silent NAS adds HDMI connectivity for use with HDTVs or A/V Receivers, transforming it into an ideal home theater PC/NAS combo. A pocket-size mobile NAS (QGenie) enables users to easily save, access, and share files via Wi-Fi on the go, meeting their day-to-day mobile needs.
With the app-oriented QTS operating system, the Turbo NAS is perfect for creating a home multimedia hub with the features of Photo Station, Music Station, Video Station, Download Station, and various mobile apps. New applications including the Notes Station and Signage Station bring innovative applications for note taking and animated content creation on the secure Turbo NAS platform.
SMB: Scalability solution, tiered storage solution, IT system management solution, Virtualization Station, and more
QNAP offers cutting-edge hardware and software to help businesses optimize IT infrastructure deployment and management. The new top-class business Turbo NAS series delivers breakthrough performance and features flexible storage expansion to scale up to hundreds of terabytes raw capacity with QNAP RAID expansion enclosures. The demonstration of tiered storage solutions provides businesses with best practices regarding flexibly arranging storage for different business applications with greater cost-efficiency. Seagate® Enterprise Capacity 3.5 HDD v4 were used to showcase the reliable NAS solutions for businesses. "A 'tiered' data storage system is helpful to process various tier-types of data more efficiently and thus significantly increase the overall operational efficiency of the business," said David Tsao, product manager of QNAP.
Featuring the fastest performance available for a nearline HDD, Seagate Enterprise Capacity 3.5 HDD v4 delivers supersize storage and enterprise reliability to meet the explosive growth. The Enterprise Capacity 3.5 HDD v4 enables faster data transfers by building on an eighth-generation platform that enables the drive to deliver up to a 25 percent increase in performance over competing 6TB drives— making it ideal for 24 X 7 bulk data storage. Utilizing the latest generation of 12Gb/s SAS, the drive provides customers with the scalability for future-proofing their systems. It is also available in an enterprise-ready SATA 6Gb/s interface for easy system integration.
QNAP IT Management Station, powered by Mandriva® Pulse, is an innovative IT system management solution for simplifying daily tasks and IT asset management for businesses of all sizes. Users can benefit from the IT Management Station to centralize their management of multi-OS and multi-site IT assets, with the supportive functions including comprehensive inventory, centralized software management & deployment, imaging, remote control, backup & restore, expandable license management, and more.
QNAP demonstrates the Virtualization Station, a ground-breaking application that integrates the Turbo NAS with a virtualization operating platform, empowering the Turbo NAS to host multiple virtual machines. With the Virtualization Station's easy-to-use user interface, users can run numerous applications available for different operating systems on a single Turbo NAS efficiently and securely.
VioStor NVR: QVR 5.0, mobile apps, and CMS solution
The brand new VioStor NVR firmware QVR 5.0 introduces an intelligent desktop with a multi-window design, simplified user interface, and new features including floating tool bar, speed control shuttle bar and video thumbnails. The VMobile and Vcam mobile apps enhance surveillance management on the go. Security administrators can enjoy an unprecedented monitoring & management experience with the innovative QVR 5.0.
The VioStor CMS (Central Management System), with the ability to manage up to 1,024 channels, is designed as a turnkey solution for centralized monitoring, device management and event management with multiple VioStor NVRs distributed at different locations, especially suitable for large-scale surveillance deployment.
4K2K digital signage solutions
The ultra HD 4K2K digital signage solution is demonstrated with the latest digital signage system iS-2820, showcasing its 4K2K playback capability through a single HDMI 1.4 output. The powerful 4K2K digital signage solution can greatly enhance the display quality of video walls and is beneficial for commercial purposes.
Availability
The availability of the new Turbo NAS series for home & business, storage expansion enclosures, and IT Management Station application will be announced separately.
To learn more about QNAP Turbo NAS, VioStor NVR and Digital Signage Player, please visit www.qnap.com.