News and Articles
be quiet! brings true silence to AiO coolers with new Silent Loop series
Previewed at Computex a few months ago, be quiet!'s Silent Loop All-in-one coolers are finally here. This is the German manufacturer's first foray into AiO cooling and like the rest of their product line, silence is a priority when it came to designing this cooler. Silence is not exactly the first word one would associate to a compact all-in-one cooler since they tend to use high speed static pressure fans in order to dissipate heat as well as larger tower coolers but be quiet! aims to change that notion with their new Silent Loop series.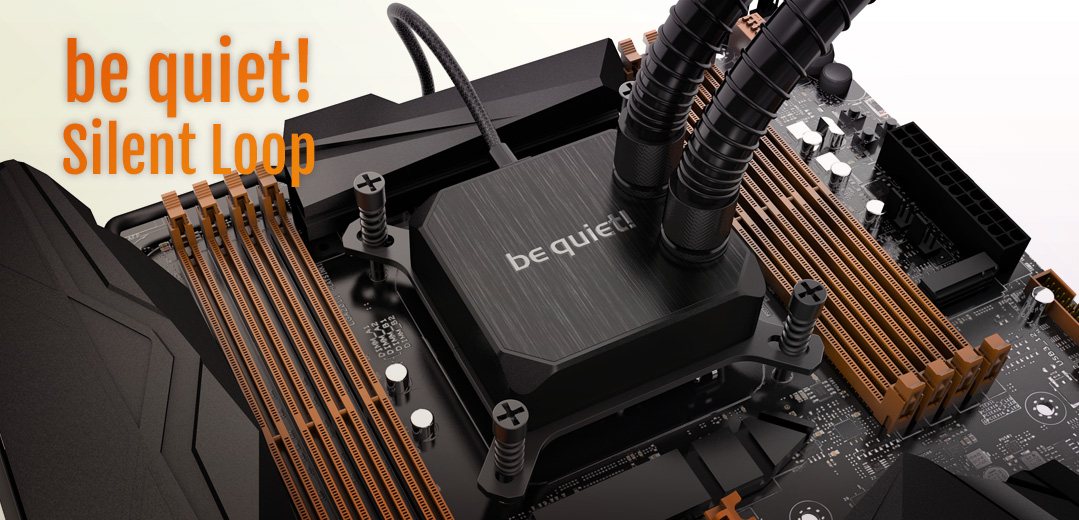 Designed in collaboration with another German manufacturer Alphacool, be quiet!'s Silent Loop is different from other coolers because of its decoupled pump system. Inside the Silent Loop block are two layers where the flow pass through from the first layer on top of the copper cold plate then drawn into the inner layer and to the radiator. Both be quiet! and Alphacool are known for their quality so there are no half-measures in this cooler, using a full-copper radiator so that metals are not mixed unlike typical AiO's which use a copper block with aluminum radiators to save costs. What this results in is an effective prevention of electrochemical corrosion over time. Plus, the Silent Loop AiO is also serviceable via a fill-port so performance can be preserved by knowledgeable users. The copper contact surface itself is nickel-plated for extra longevity without negatively affecting thermal transfer between CPU contact surface and the pump block.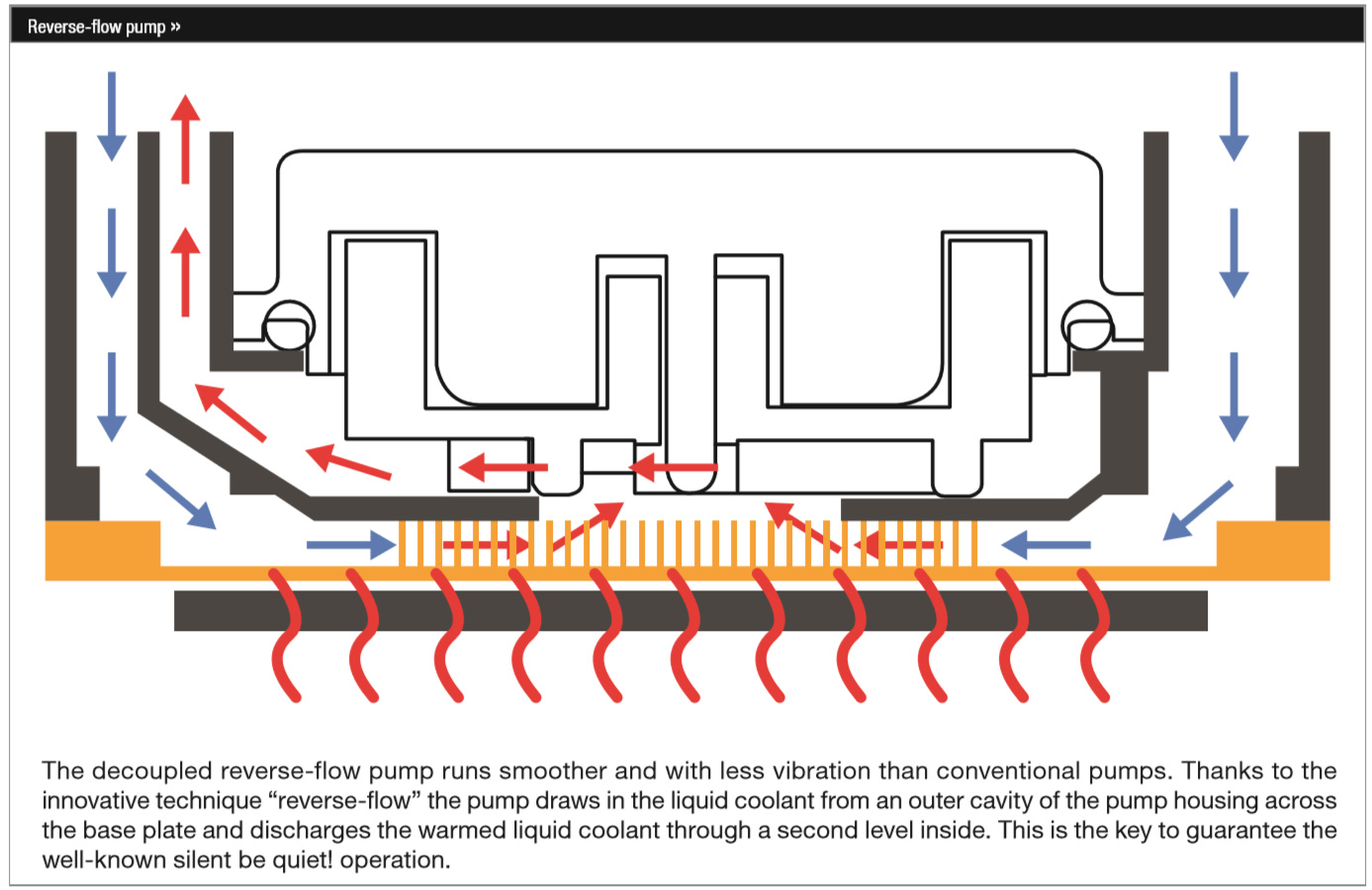 For the active cooling, be quiet! bundles the Silent Loop series with their Pure Wings 2 fan series which are rifle bearing PWM fans designed for balanced static pressure and low noise performance. The be quiet! Silent Loop is available in 120mm, 240mm and 280mm radiators, and are compatible with the latest Intel or AMD sockets.  MSRP is €109.90 to €149.90.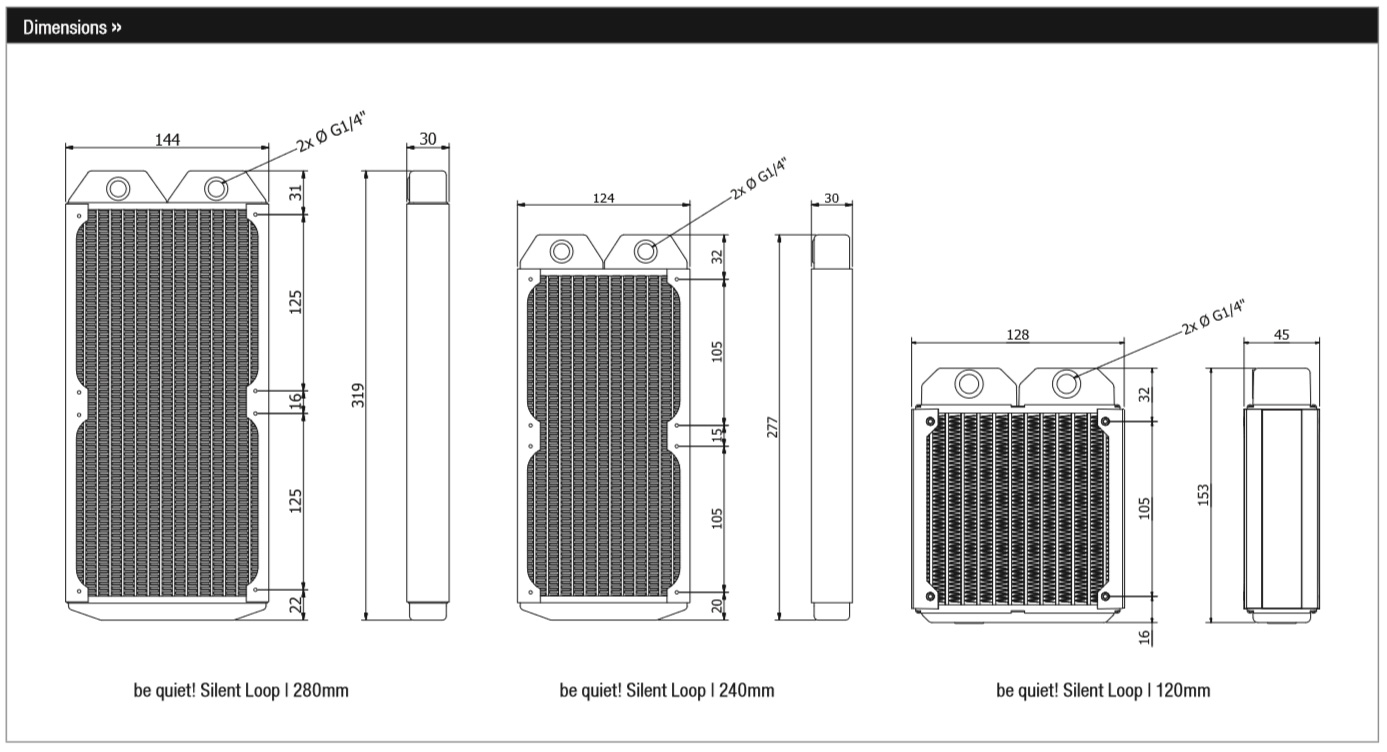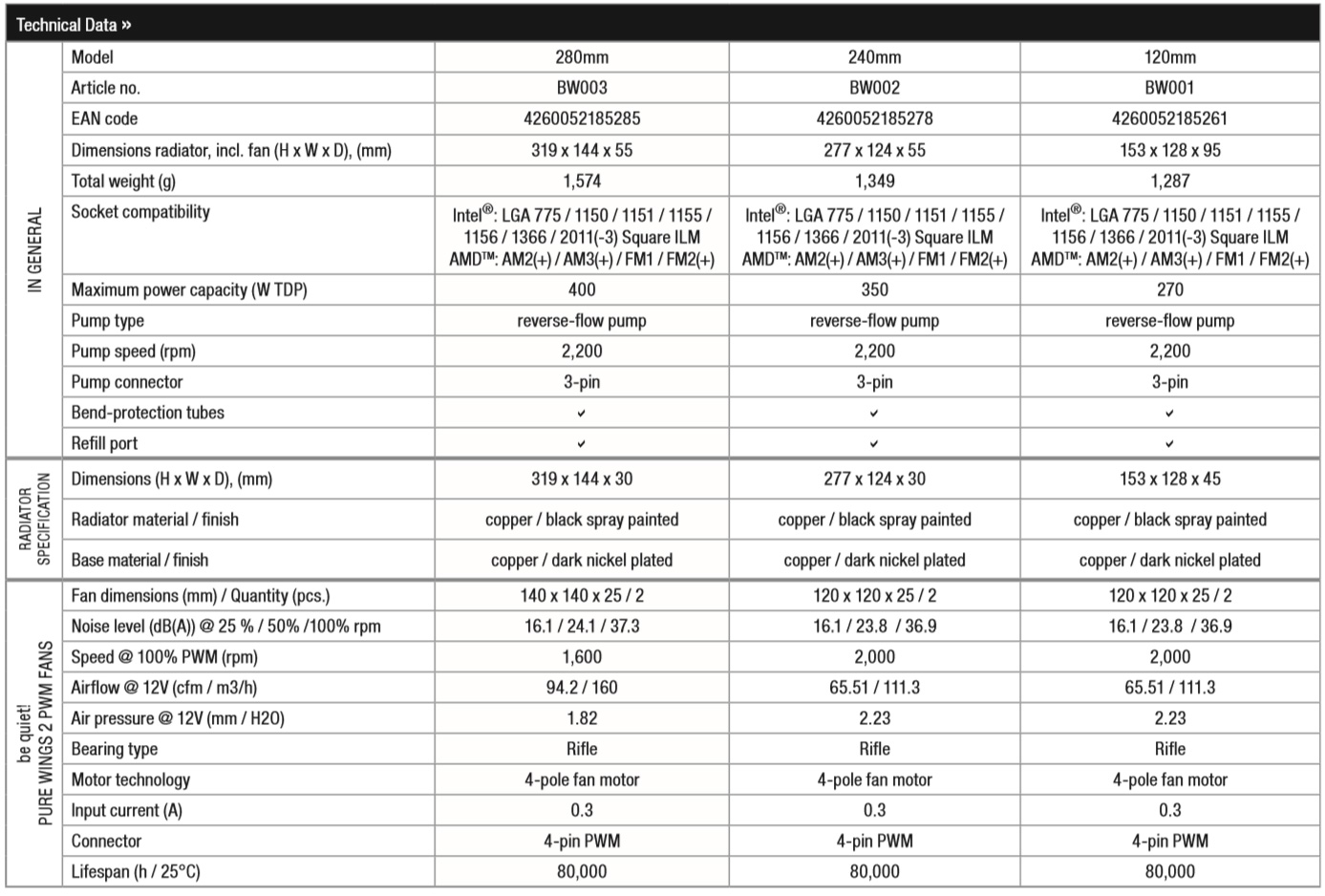 For more information, visit: http://www.bequiet.com/en/watercooler