PC Water Cooling
Fractal Design Lumen S36 RGB Review
Lumen S36 RGB AIO Water Cooling
A Closer Look at the Fractal Lumen S36 RGB »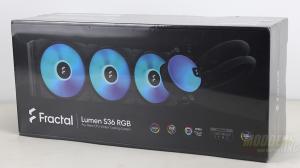 Innovative All-In-One liquid coolers are hard to find. Most of the AIO systems you see on the market are a copy of a copy or a replica that uses Aestek type of pump. The new Fractal Design Lumen S36 RGB AIO unit has a new type of pump that is not Aestek based and I am very curious how it's going to perform. The Fractal Lumen S36 RGB is a 360mm based All-In-One system that offers RGB design and newly released Aspect PWM fans for cooling. There are other sizes available to purchase such as 240, 280, and 360. All models could be purchased with the RGB options so you can really get creative with your build.
The packaging of Lumen S36 RGB has vivid images on the front and the back of the shipping box. On the front of the package, we can clearly see the unit inside. On the back of the packaging, there is a black and white version of the image with a list of Features that Lumen S36 RGB has to offer.
On the top of the box, I found a small diagram of the radiator with the proper sizes of it. The RGB of Lumen S36 RGB is supported by multiple platforms, Aura Sync, RGB Fusion 2.0, Mystic Light Sync, Polychrome Sync, and Chrome RGB.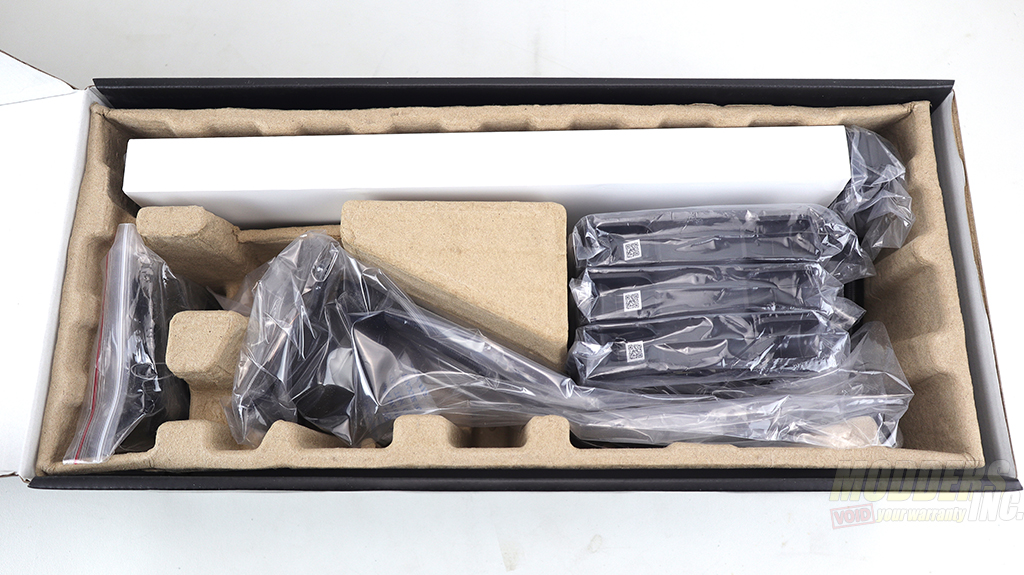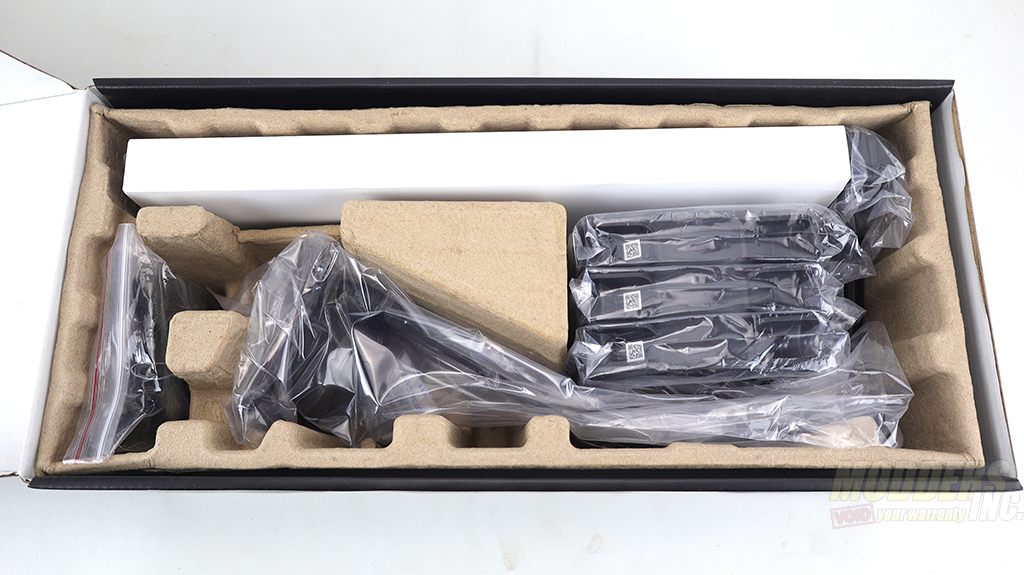 The internal packaging of Lumen S36 RGB is straightforward. We see the same recycled packaging material in other AIO systems on the market. The fans and CPU block with hoses are wrapped in plastic bags to prevent any accidental scratches.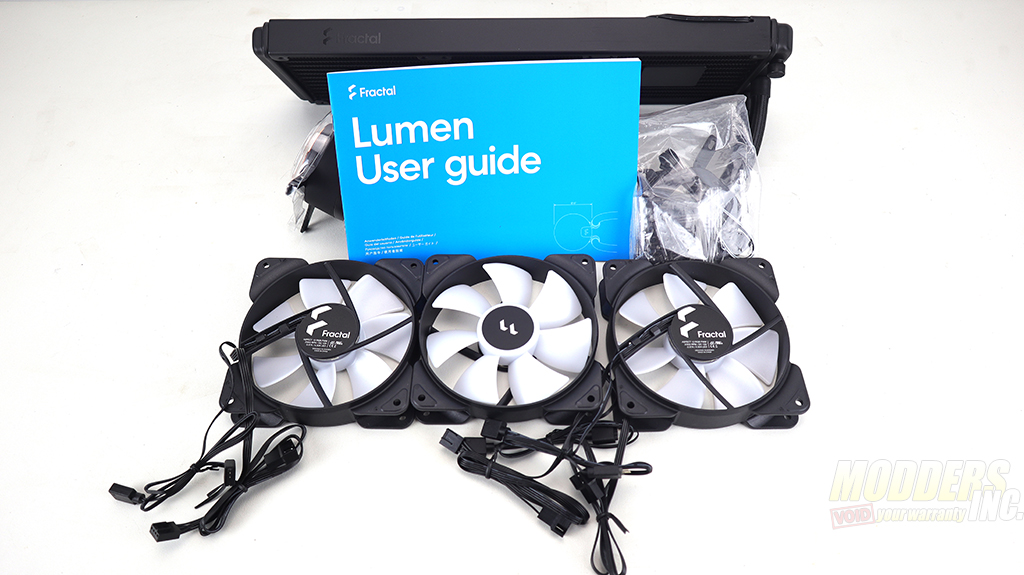 Technical Specifications
| | |
| --- | --- |
| Supported sockets (Intel) | • LGA 1150, 1151, 1155, 1156, 1200, 1366, 2011, 2011-3, 2066 |
| Supported sockets (AMD) | • AM2, AM2+, AM3, AM3+, AM4, FM1, FM2, FM2+ |
| Coldplate material | • Copper |
| Thermal paste | • Pre-applied |
| Block height | • 43 mm |
| Block measurements (with fittings) | • 79 x 67 mm |
| Block diameter (main block body) | • 67 mm |
| Pump rotational speed | • 4000 ± 10% RPM |
| Pump bearing type | • Ceramic |
| Pump PWM control | • No |
| Pump acoustical noise (full speed) | • 22 dBA |
| Pump maximum pressure, 50°C | • 1.8 mm H2O/ 17.6 kPa / 2.5 PSI |
| Pump rated voltage | • 12V |
| Pump input current | • 0.34A |
| Pump input power | • 4.08W |
| Pump MTTF | • 50,000 hours |
| Pump power cable length | • 775 mm |
| Pump aRGB 5V, 3-Pin cable length | • 500 mm |
| Tube length | • 400 mm |
| Tube material | • Low-permeability rubber with braided-nylon sleeve |
| Fittings, block side | • Articulating 90-degree elbow |
| Fittings, radiator side | • Barbed fitting |
| Warranty | • 5 years |
Fan Specifications
| | |
| --- | --- |
| | Lumen S24/S36 RGB |
| Fan type | • Aspect 12 RGB PWM |
| Size | • 120 x 120 x 25 mm |
| Blade color | • Semi-opaque white |
| Frame color | • Black |
| LED type | • Addressable RGB |
| Screw hole pattern | • 105 x 105 mm |
| Power connector | • 4-pin |
| Number of Blades | • 7 |
| Rotational speed | • 500 – 2000 RPM |
| Bearing | • Rifle |
| PWM control | • Yes |
| Acoustical noise | • <10–33.2 dBA |
| Airflow (max) | • 13–56 CFM |
| Static pressure (max) | • 0.23–2.34 mm H2O |
| Input voltage | • 12V |
| Input current (max) | • 0.37A |
| Fan starting voltage | • 7V |
| LED input power | • 1.50W |
| LED max input current | • 0.30A |
| LED input voltage | • 5V |
| Power Cable length | • 500 mm |
| RGB Cable length | • 500 mm |
| Cable type | • Black ribbon cable |
| MTTF | • 90,000 hours |