With pro-gaming players now officially recognized by the US government as professional athletes, the world of eSports is experiencing a healthy growth and mainstream acceptance. What has not changed however is the sense of community that PC gaming enthusiasts show at every event. While the matches themselves and the players vying for the title can be intense, the spectators and the fans as well as the environment itself is just as laid back and relaxed as it is when it was just held in a friend's basement with a small crew.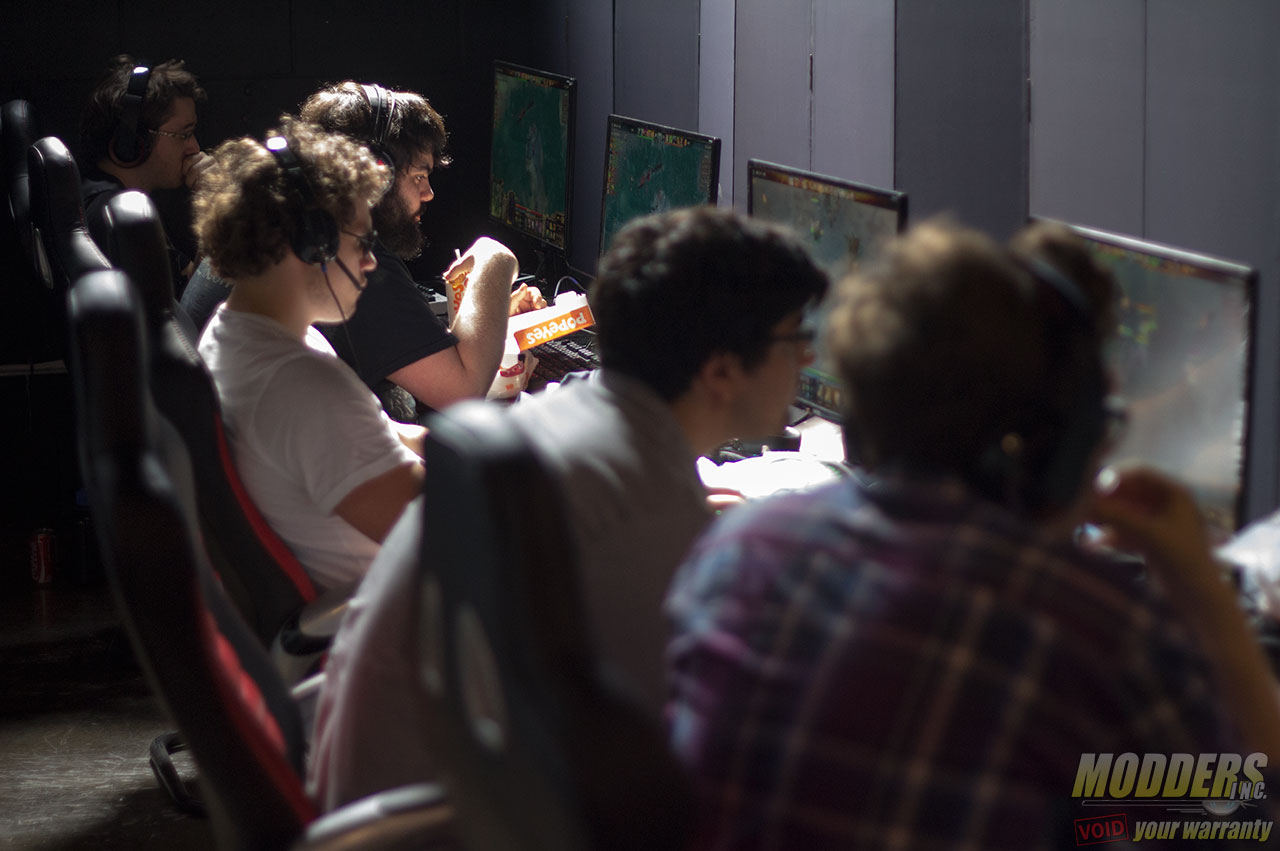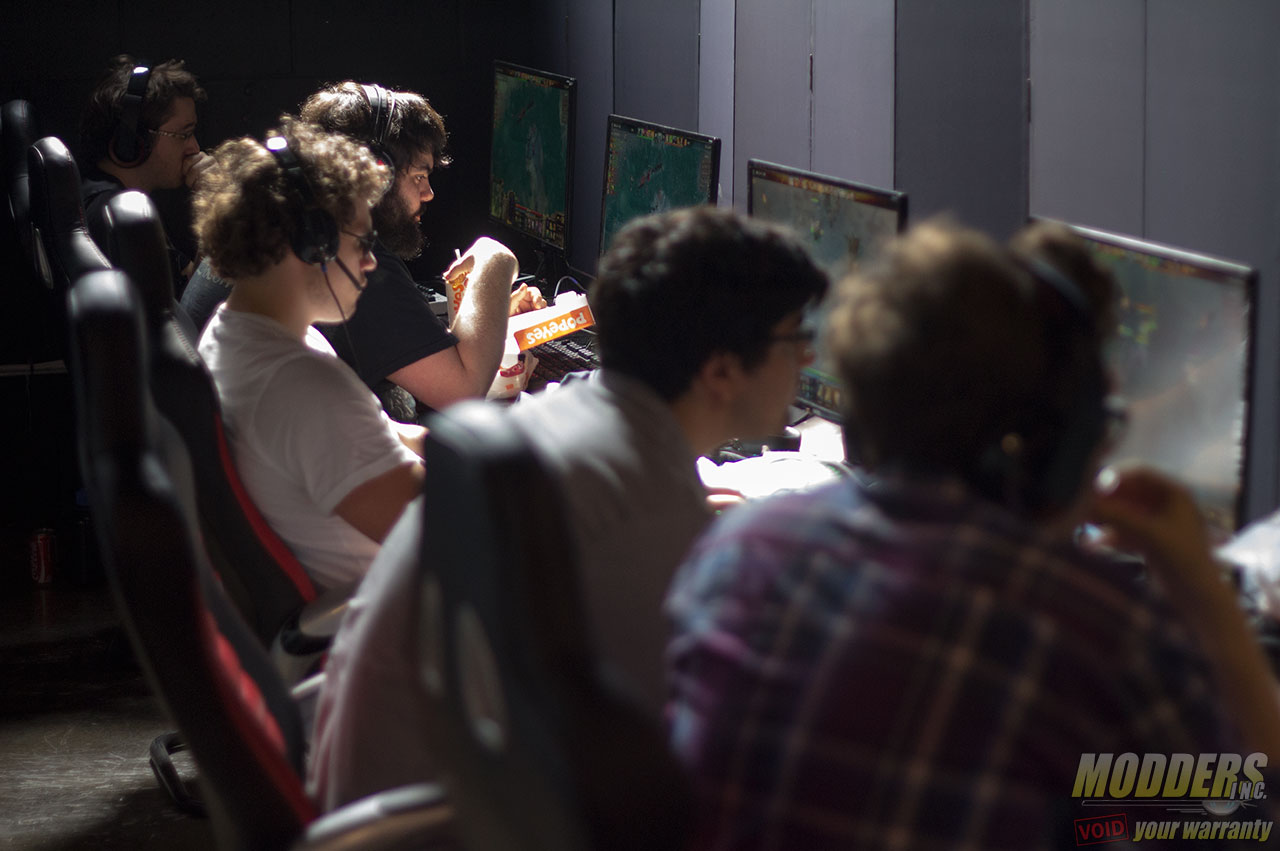 Just like the homegrown LAN parties that started it all, AMD's Radeon ExtravaLANza has left its original home of AMD's Markham, Ontario campus and found perch closer to the heart of Toronto. Hosted by local eSports organization ESChamp in the Hunter & Lucas eSports Club building, CS:Go, DOTA Elite Series – Cup 5 and round 4 of the TorCraft cup (StarCraft2) was on the menu as well as some barbecue on the front entrance tents.
Aside from the tournament attendees, sponsors PowerColor, Sapphire, Nixeus, ASUS, Cooler Master, Logitech and NCIX were also present to showcase some of their latest products and give away some swag.
Sapphire evangelist Ed Crissler had a particularly entertaining way of giving away the first Sapphire 390 Nitro video card in Canada to participants: by holding a rock-paper-scissors mini-tournament.
PowerColor had their beastly Devil cards on display and those near it swear that they hear a voice telling them to take it and go. Luckily no one did, although I did go home with an R9 270 video card for review (PowerColor was aware that I have it, I promise).
ASUS had their new triple-fan STRIX video card with considerably large heatpipes on display as well as their impressive MG279Q 144Hz IPS Freesync gaming monitor. Also, check out the X99 Deluxe based system ASUS is using to demonstrate the display. The R9 290x video cards in Crossfire were given away to some lucky winners at the event as well.
Nixeus Technologies provided all the monitors for the event which was their Vue 24″ 144Hz 1080p Freesync display. It was a TN panel but it looked like an IPS panel on first glance because the viewing angles from the side was quite impressive. Also present was their new MODA V2 tenkeyless keyboard, utilizing Kailh switches and was built like a tank.
Updates and results for the tournament can be seen at ESChamp's website: http://www.eschamp.com/ or on their Facebook and Twitter.