ROCCAT Introduces RGB LED Suora FX Frameless Mechanical Keyboard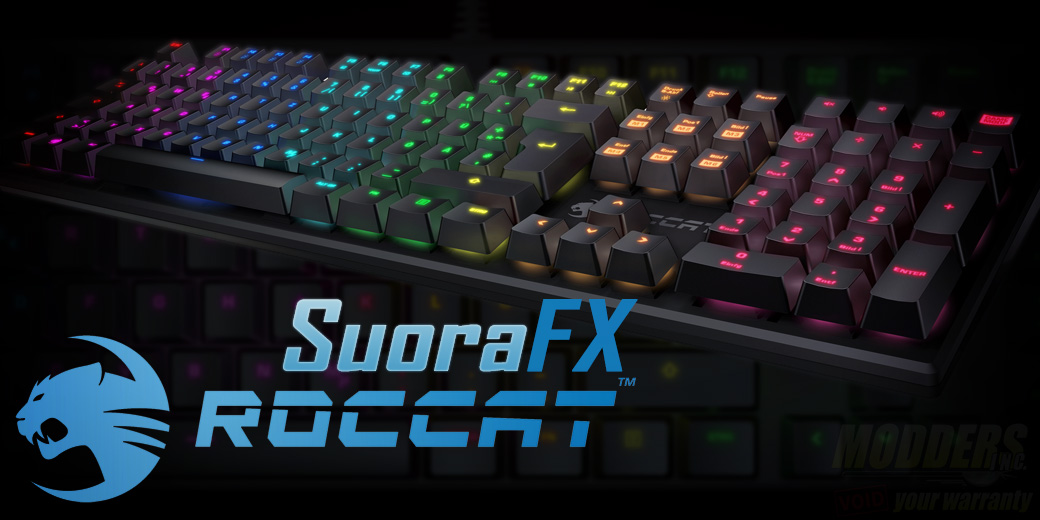 Roccat's Suora mechanical keyboard was first introduced at Computex 2016; having a blue LED backlight and utilizing CherryMX-mount compatible TTC brown switches in a frameless body. A new RGB LED backlit version dubbed the Suora FX has been recently launched which takes a more colorful approach with over 16.8 million selectable color per key. Additional effects are also quickly accessible via F1 through F4 keys such as wave, breathing, and ripple movements.
The frameless body should appeal to those who want a minimalist keyboard on their desk rather than the typical large gaming keyboards with extra buttons. Despite Roccat calling the Suora FX a "no frills" keyboard there are actually quite a handful of extra features other than the lighting options. As expected from any keyboard that calls itself a "gaming" keyboard, there is more than 6KRO via USB so that users have no problems with lightning fast input. There is in fact anti-ghosting as well as N-key roll over. There are also media hotkeys, program launch shortcuts, macro keys and a game mode function. Just like Roccat's other gaming keyboards, the Suora FX is also compatible with their Roccat Swarm software which is a one-stop shop for managing all the Roccat peripherals so there are no different ones to install or update, it is all on just a single software.
The Roccat Suora FX will hit stores just in time for Christmas so expect it under your tree if you have been a good kid, but if not, you can just buy it for €/$139.99. For more information, visit the Suora / Suora FX landing page at: http://www.roccat.org/en-CA/Products/Gaming-Keyboards/Suora-Series/Suora/