While everyone is excited for the latest PCI-E x4 and M.2 SSDs, leading NAND flash storage manufacturer Super Talent technology has not overlooked mSATA and has released the new SJ2 series for those with mobile storage needs using this form factor. With capacities ranging from 16GB through 128GB delivering up to 480 MB/sec reads and 160MB/s writes, the SJ2 mSATA SSDs provide high-speed storage in a compact 50.8 x 29.85 x 3.5mm size. For more information, check out the official press release below:
Super Talent's New mSATA SJ2 SSD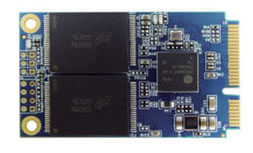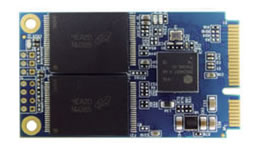 An mSATA SSD built with reliability and performance in mind for industrial and embedded applications
San Jose, California – April 06, 2015 – Super Talent Technology, a leading manufacturer of NAND Flash storage solutions, announces its mSATA SJ2 solid state drive for industrial and embedded applications.
The mSATA SJ2 is Super Talent's updated solid state drive that provides extremely fast speeds of up to 480 MB/sec reads and 160 MB/sec writes for mobile solutions.  Equipment with limited space for expansion can take advantage of the mSATA SJ2's extremely small form factor, speed, and increased capacity for important applications that require reliable high speed storage.
| | |
| --- | --- |
| Capacity | Part Number |
| 16GB | FM5016MTRM |
| 32GB | FM5032MTRM |
| 64GB | FM5064MTRM |
| 128GB | FM5128MTRM |
The mSATA SJ2 is part of an extensive list of SSDs manufactured by Super Talent for a variety of industry needs and applications.  With the computing market growth focused on the mobile sector, the mSATA SJ2 is here to provide a quality option for OEMs to select from when making a business decision.
Additional information on Super Talent's mSATA SJ2 can be found here.
About Super Talent Technology
Super Talent Technology Corporation based in San Jose, California, designs and manufactures flash based SSD and USB storage devices for computers and consumer electronics. An ISO 9001 certified company, Super Talent utilizes its state-of-the-art factories and leading-edge components to produce award winning products with outstanding reliability. Super Talent is an active member of the JEDEC and ONFI. With over 200 patents, the company was ranked in the top 50 of the Wall Street Journal's Patent Scorecard ™ for the IT industry three consecutive times.
| Interface | SATA-III |
| --- | --- |
| Form Factor: | Mini PCIe |
| Capacities: | 16GB – 128GB |
| NAND Flash: | MLC |
| Performance: (Access Time) | 0.2ms |
| MLC: (Read/Write (MB/sec)) | 480/160 |
| SLC: (Read/Write (MB/sec)) | N/A |
| Power Supply: | 3.3V +/-5% |
| Dimension: | 50.8 x 29.85 x 3.5mm |
| Part Number: | FM5xxxMTRM |
| Data Sheet: | mSATA SJ2 |
*Based on CrystalDiskMark v.3.0 and Asus P6T Motherboard. Perfomance may vary. Usable capacity is less than specified after formatting. Windows is a registered trademark of Microsoft.