Gaming peripheral manufacturer Tesoro aims to spread some holiday cheer this season with a daily giveaway throughout the month of December. Users can get a chance to win keyboards, headsets, and other peripherals if they have an active facebook page. Read the full press release below for more information on how to enter.
Tesoro Announces Christmas Calendar Global Giveaway
Enter for a Chance to Win Tesoro PC Gaming Peripherals Everyday of December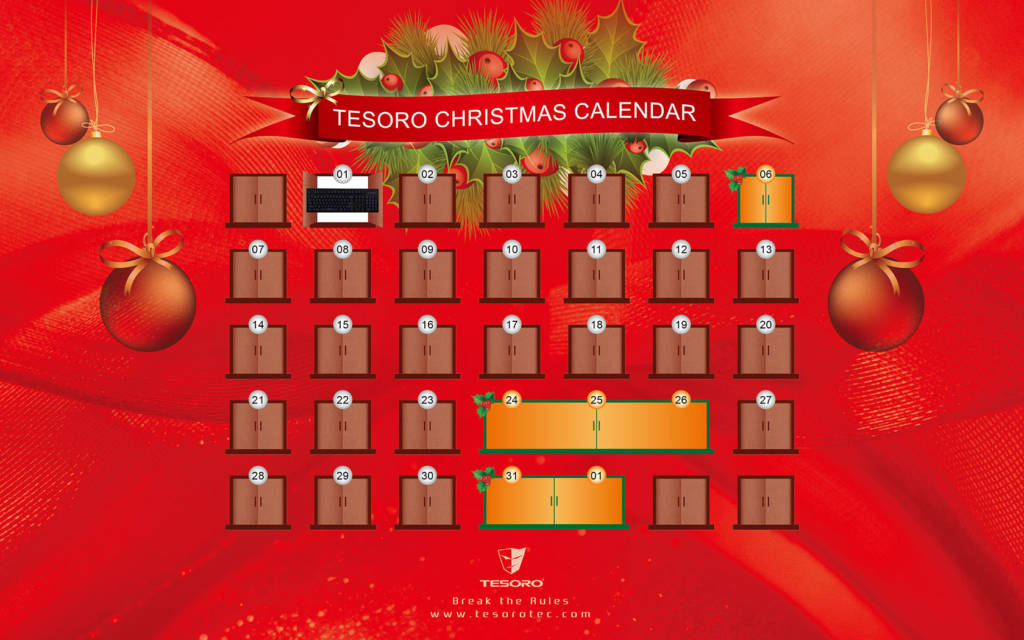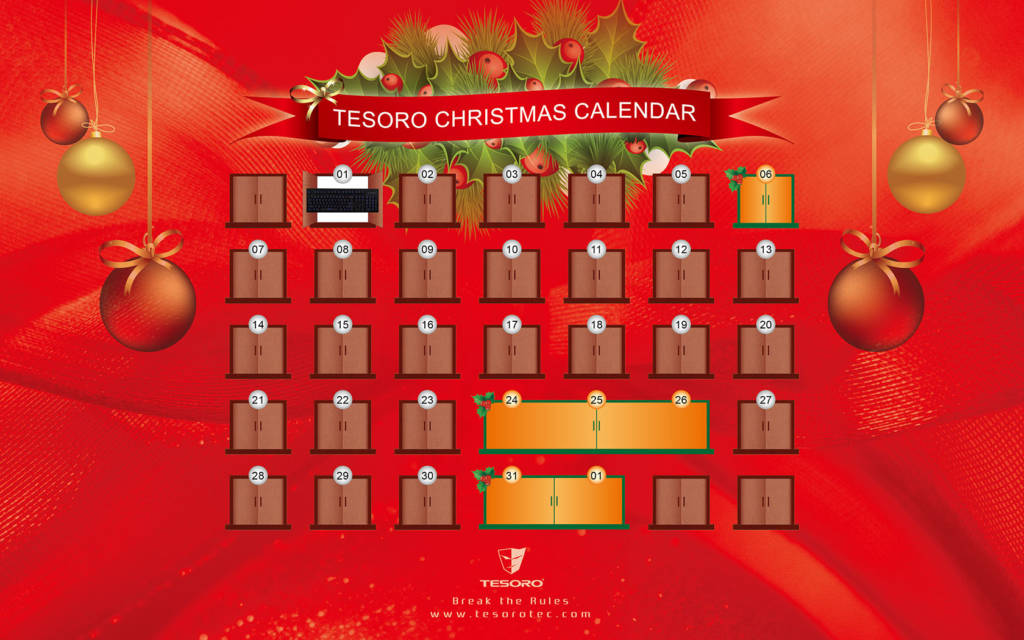 December 2, 2014, Milpitas CA, USA – Tesoro Technology USA Inc., a manufacturer of high-tech gaming products, today announces the Christmas Calendar Giveaway, in which entrants have a chance to win Tesoro PC Gaming Peripherals everyday of December.
New Prizes Everyday
Everyday of December, Tesoro will announce a new prize, such as the Excalibur RGB mechanical keyboard or Kuven Pro true 5.1 headset that is available to win on their brand new website as well as on their Facebook page. Gamers only have to like the daily post for a chance to win the daily prize.
Partners and Collaborations
Throughout the month of December Tesoro will also be teaming up with media and partners to expand the prize possibilities. Stay tuned everyday of December to see what great giveaway is happening.
Keep informed about the daily prizes on the: Tesoro Website (www.tesorotec.com) and Facebook page (www.facebook.com/TESORO.USA)
About Tesoro Technology USA Inc.
Established in 2011, Tesoro Technology USA Inc is a team of multinational gaming enthusiasts with over 30 years industry experience with one objective – make ultra-durable products that give the best gaming experience. To achieve this, Tesoro conceptualizes products from the input and feedback from the gaming community, and then builds them using the highest grade components. As a gamers company, Tesoro continues to expand into new horizons and push the limit further with each product unveiling. To learn more visit Tesoro's website: http://www.tesorotec.com.