News and Articles
Thermaltake Announces Project "The Tower" Design Collaboration with Watermod France
Thermaltake has been inspired by top modder Mathieu Heredia's entry for the Thermaltake Casemod Invitational 2015 Season 2 and will soon be producing a case based on a similar design. Mathieu now joins other top modders such as Bill Owen and Craig Brugger who have directly influenced and designed a case that will actually go into production.  Mathieu's original entry was an semi open-air style design but the Thermaltake case dubbed "The Tower" will feature elegant windowed panels while keeping the same spirit as the original mod.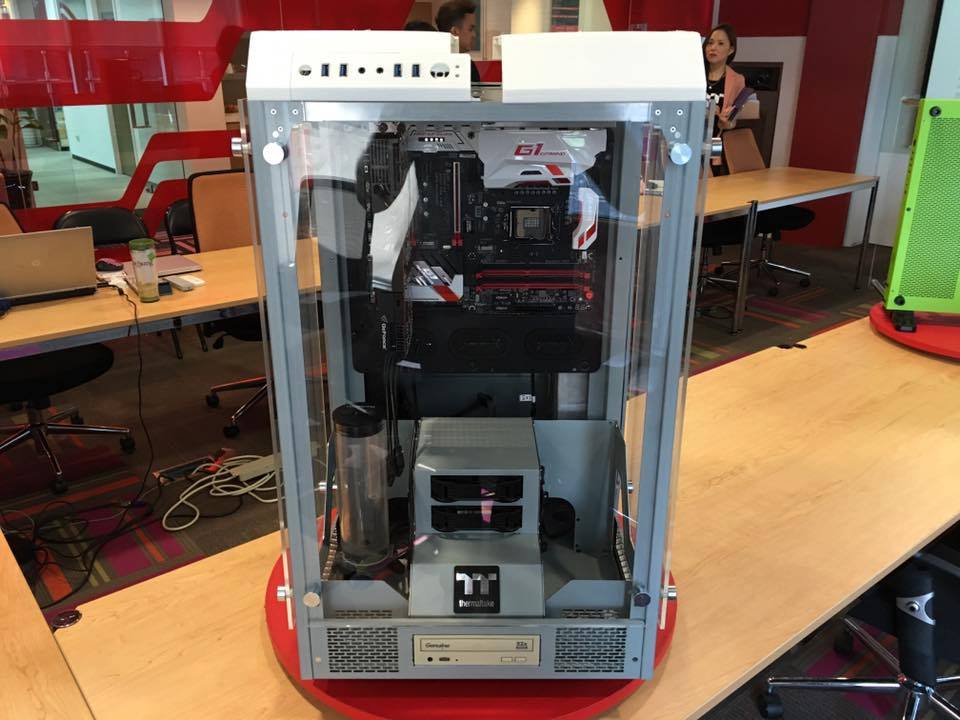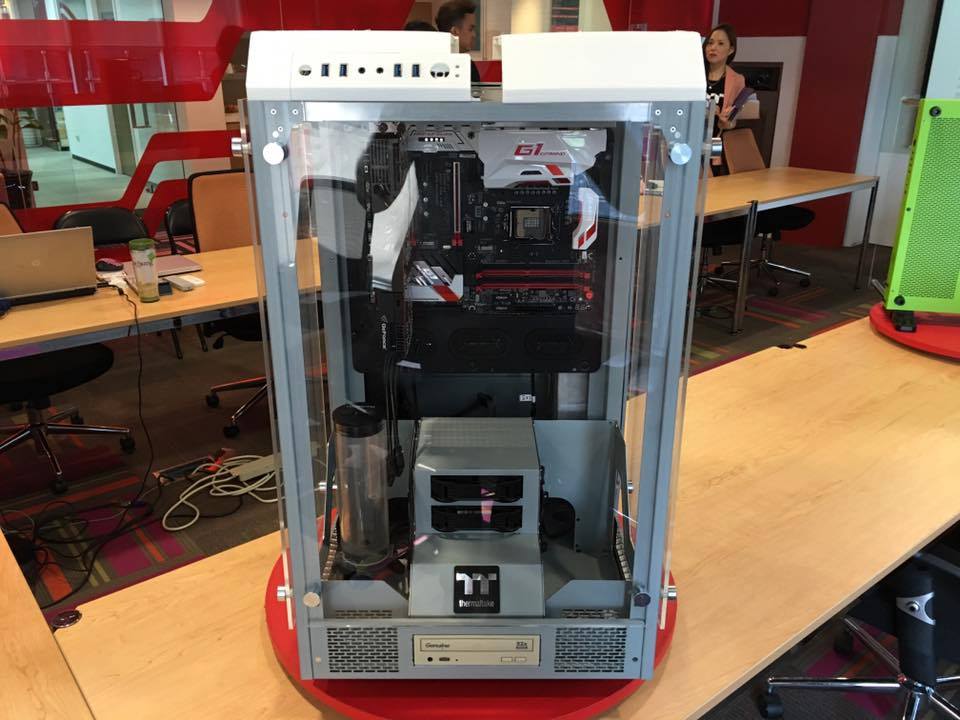 Thermaltake is proud to  announce the design collaboration with Mathieu Heredia, the co-owner of Watermod France and the winner of the 2nd place in the 2015 Thermaltake CaseMOD Invitational Season 2, on the project "The Tower". Through the competition, Mathieu was one of most promising design talents. His unique way of thought and skills in modding was showcased for all to see when he turned the Thermaltake Core X9 E-ATX cube case into his own stunning creation, which he duly called "The Tower". To him, The Tower not only represents a new way to look into Casemod, but also his passion for innovation and his courage to take challenge. After five months of discussion, Thermaltake and Mathieu officially signed the agreement for this design collaboration in early April.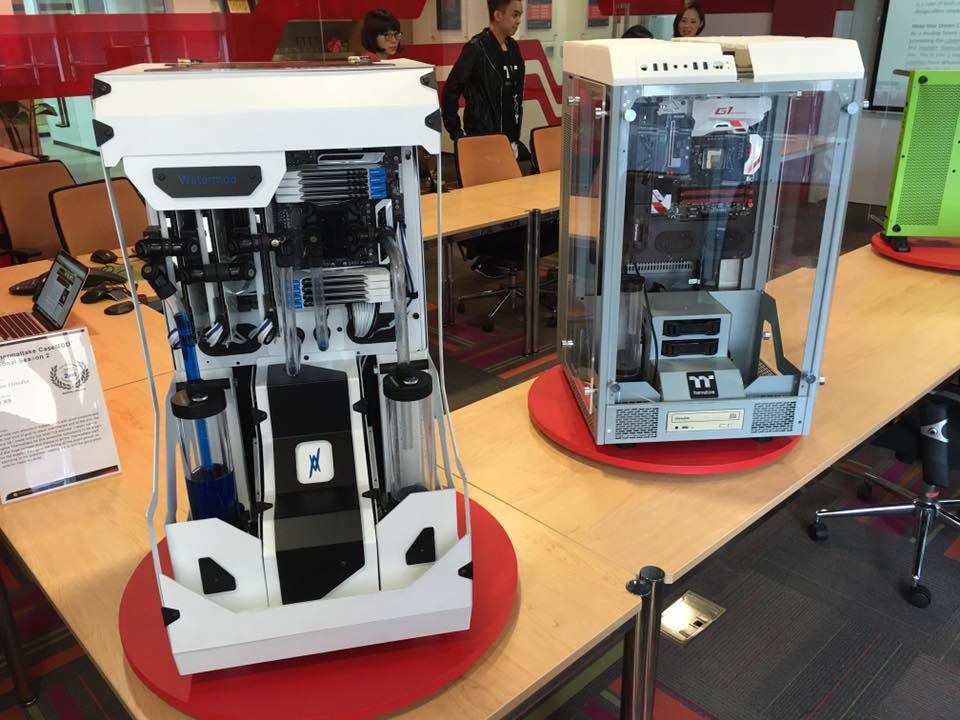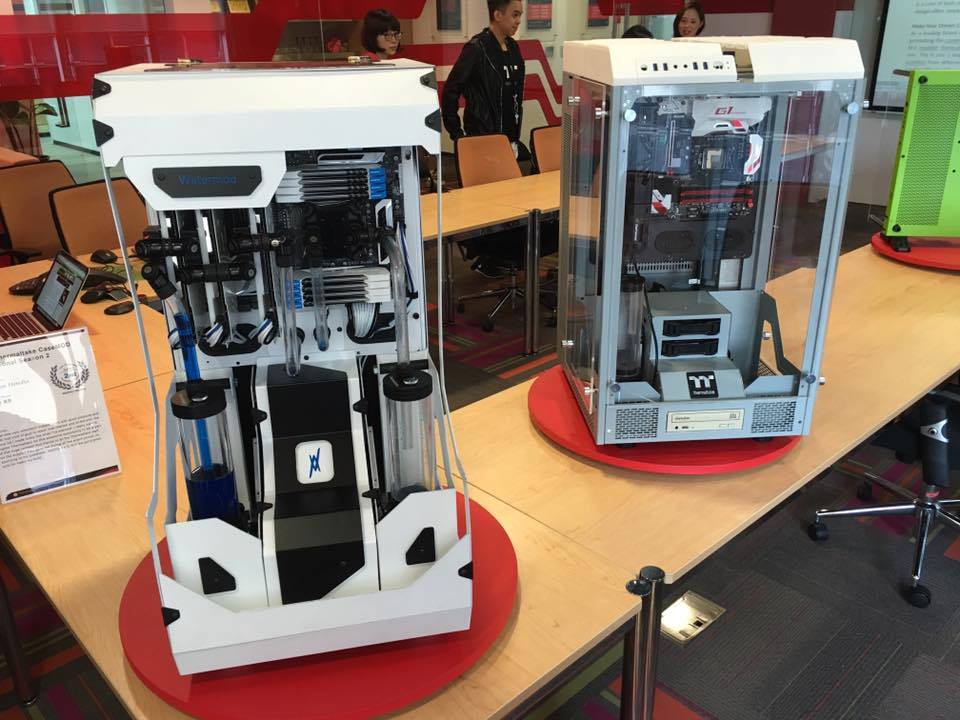 Mathieu was invited by Thermaltake to attend the Paris Game Week last year. At the exhibition, Mathieu shared the story behind his The Tower with Thermaltake and explained the design concepts to the team. During the conversation, his spirits for Casemod impressed Thermaltake team a lot. To promote Casemod movement and Mathieu's modding spirits, Thermaltake determined to bring this collaboration to its fruition.
"At Thermaltake, we have established ourselves globally as a key player and partner in the Casemod market. We are active, and always on the lookout for modding enthusiasts whose spirit is consistent with our own company values. Today, it gives me great pleasure to announce our strategic cooperation with Mathieu by turning his "Tower" creation from a concept, a casemod, to mass production. We complement each other. We share the same values and we believe in Excellent Quality, Unique Design, Diverse Combinations and Boundless Creativity to provide a high performance PC product for every enthusiast." said Kenny Lin, President and CEO of Thermaltake.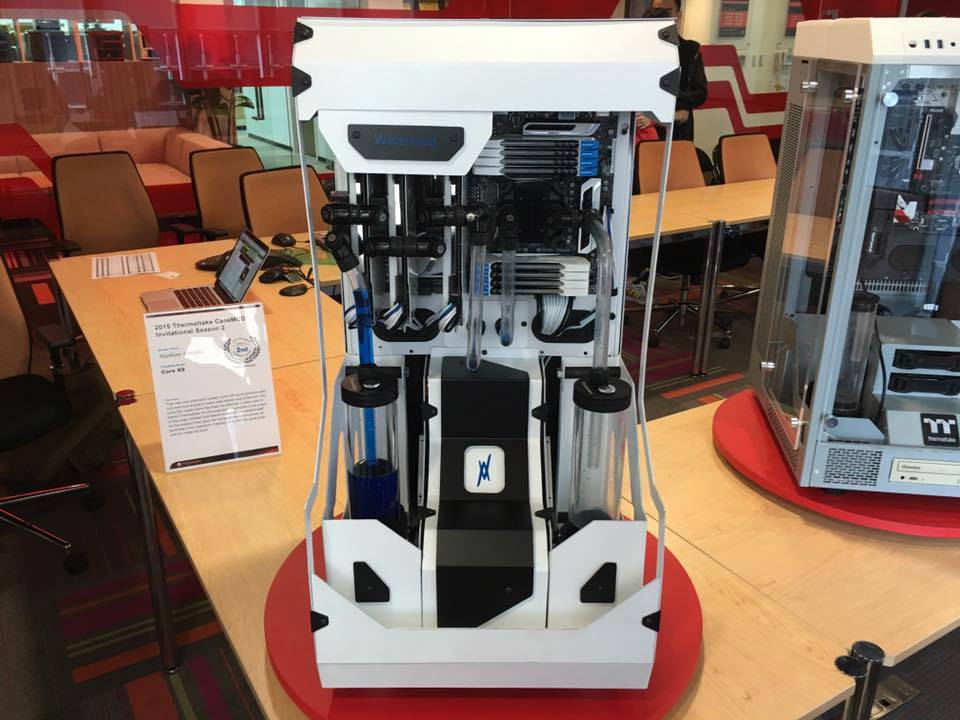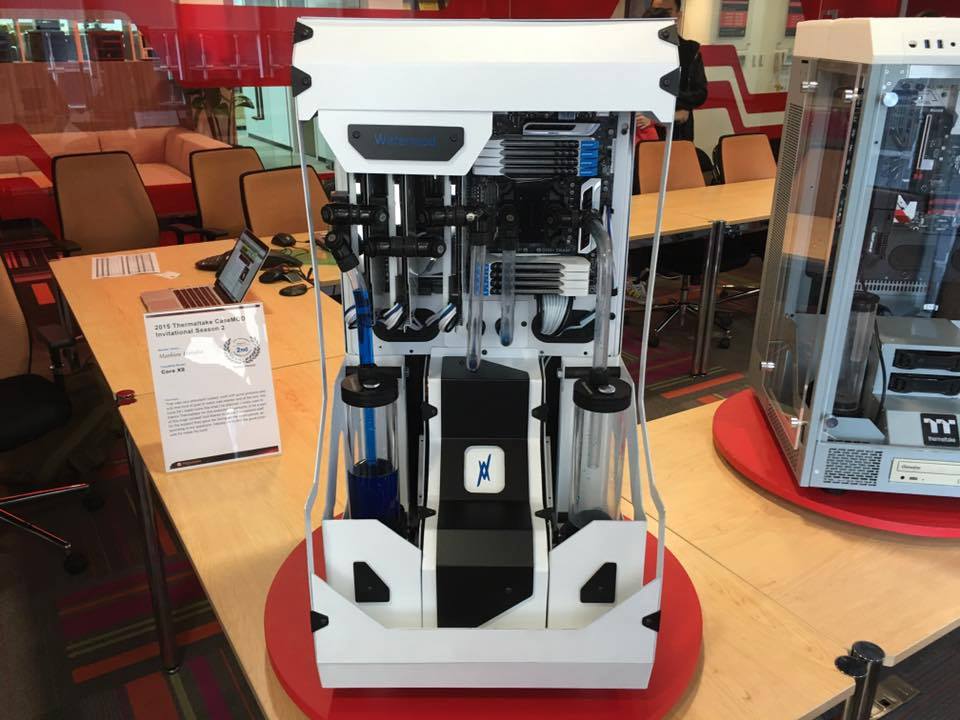 About Mathieu Heredia
Mathieu Heredia, from France, co-owner of Watermod, has won several competitions for modding including the Bit-tech mod of the Month, Guru3D rig of the month, Maximum PC rig of the month, and ASUS R.O.G mod of the month. Since 3 years Mathieu is the President of the Jury of a national level Modding contest where the best French Modders are in competition.
Mathieu's Key Achievement for Modding:
Forbes.com The 20 Most Amazing PC Mods Ever Made of January 2016
Newegg Eggies 2016 The Best Diyer of The Year
2nd place in The 2015 Thermaltake CaseMOD Invitational Season 2
Forbes.com The 3 Most Amazing PCs of March 2015
Forbes.com The Most Amazing PCs of November 2014
Forbes.com The 30 Most Amazing PCs of 2014
3rd place in Bit-tech Mod of the Year 2013
3rd place in The 5 Most Incredible PCs of 2013 by Forbes.com
Seal of Outstanding Excellence for The Work of 2013 by The International Association of Computer Modders
Top 3 in The Modding Anonymous Contest for The 1000 Modders Mod Contest 2013
Asus ROG Mod of the Month in May 2012
Guru3D Rig of the Month in February 2012
Asus ROG Mod of the Month in February 2012
Thermaltake official website and community websites:

Thermaltake official website:

Thermaltake Tt Community:

Thermaltake product video link:

Thermaltake Facebook Fan Page: