Mouse
Thermaltake Volos Gaming Mouse
Article Index: >>
Page 2 »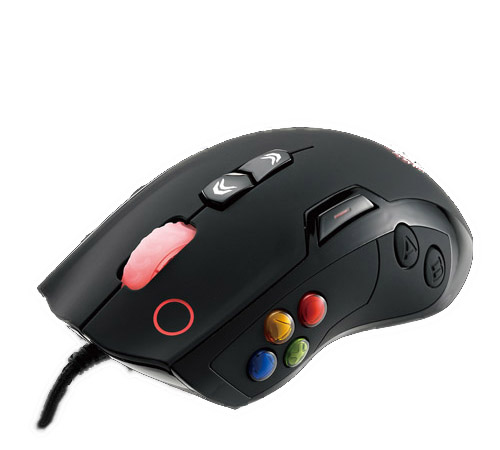 For years Thermaltake has been a popular manufacture of PC parts and accessories. The products included such things as CPU coolers, cases, and case fans. Over the last few years Thermaltake has taken a great interest in eSports and have launched a line of gaming accessories under the Tt eSPORT line. The esports line featured products such as keyboards, mice, headsets and quite a few other essential accessories. One of Thermaltake's latest products is the Volos gaming mouse. A decent mouse can either make or break a gaming session; if the mouse does not perform well then the gamer will have a rough time in game. Conversely, if the mouse performs well the gamer can really make the player excel. A mouse is a very personal item, not every mouse is going to fit every person's hand. That is why there are so many different mice on the market.
Review Sample Provided by: Thermaltake
Product Name/Link to Website: Thermaltake Ttesports Volos Gaming Mouse
Product was given in exchange for work done to produce this review.
Specifications
| | |
| --- | --- |
| Color | Black |
| Sensor Type | Laser |
| No. of Buttons | 14 |
| Memory Size | 512KB |
| No. of Macro Keys | 140 |
| No. of Game Profiles | 10 |
| Lighting Effect | O |
| Pause-Break Effect | O |
| Color Options | 16.8 Million |
| USB cable length | 1.8 braided |
| Weight-In Design | O |
| Graphical UI | O |
| Industrial Rubber-Coating | O |
| Gold-Platted USB | O |
| Dimension | 129 * 79 * 43mm |
| Game Genre | MOBA/MMORPG |
| Polished Finishing | X |
Article Index: >> Page 2 »