Page 2 »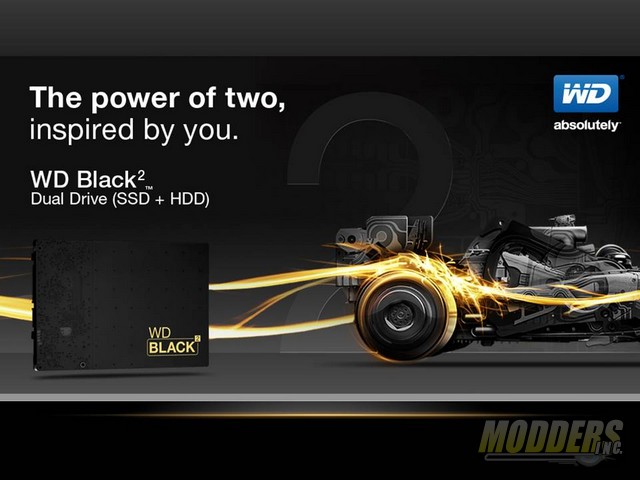 Hybrid drives have been around for some time now but not in the 2.5 inch category. A combo SSD + HDD profile that can replace a laptop or mobile drive with some smart technology is a welcome advancement. Migrating the OS+ from a HDD to SSD can offer some mighty big benefits. 120GB SSD for the OS, games, heavy use data or work intensive applications and use the 1TB HDD for other programs and data storage strategy.  Convenient cloning/migration and set-up are other big features of this DIY package.
My intention of this review is using the WD Black2 as a upgrade solution for an older/average laptop that has gotten a bit slow now that it's loaded as user needs. I want to know how easy, complicated and supportive WD is in what it provides as a DIY experience. I'll document every step, hiccup, needed download, driver, twist and turn to see if this solution can breath a few more years life into a dull but not dead laptop.
Problem: Older laptop has become slow and time consuming especially to run maintenance applications.
Solution: WD Black2 Dual (SSD + HDD) Kit.
Right off you might question using a small 120GB SSD + hefty 1TB HDD choice for this single 9.5mm laptop drive replacement but let break it down and you will see why this is a great solution. There is a 320GB WD Scorpio Blue 5400rpm HDD drive on it now and it's 48% full after cleaning and defragging. Only one drive will fit and the user wants portability of all programs and files so a external drive is out. A SSD only solution would start at $399 for a comparable 850GB SSD and a few 1TB SSD units exist but are all in the $600+ range. The old HDD is 5400RPM and just to upgrade to a 7200RPM HDD 1TB would be $150 – $200 with only a small bump in performance and longevity. The installed HDD is getting 50-60MB /sec read/write transfers speeds. The WD Black2 we can expect a blend of 140MB /s write and 350 MB/s read* SSD and 160 MB /s HDD. The current power draw of the older drive is around 6 -7 watts where as the WD Black2 is 1.8 watts read/write and only 0.9 watts idle / sleep so I'm counting: ~ on an average 5 X  increase in drive performance ~ 5 X faster boot and shutdown ~ at least 2 X better application operation ~ and  a battery boost too. The Western Digital Black 2 at the time of this writing is $224 shipped from Newegg.
*I don't expect the Maximum stated performance with this laptop. The Dell Inspiron 1525 has the earliest Serial ATA standard of ATA-150 which is the host bus adapter (engine) that passes data to mass storage devices. The question is, can we breath some life into even the oldest SATA standard generation of mobile devices?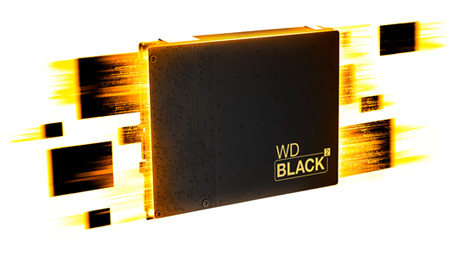 This standard 9.5mm profile (thickness) is a perfect fit for any Small Form Factor (SFF) build or portable device using 9.5mm. There are smaller 7mm drives used in mobile devices like laptops and tablets out there so be sure of the correct size before planning your migration/upgrade, just measure the drive to be replaced or look up the specs on your device.
IN THE BOX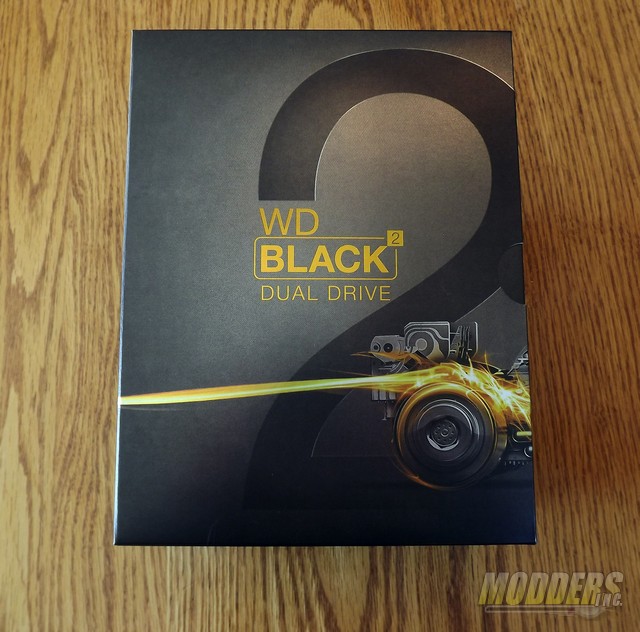 High Speed graphics on the box that's a bit like a packaged CD collection sized boxing.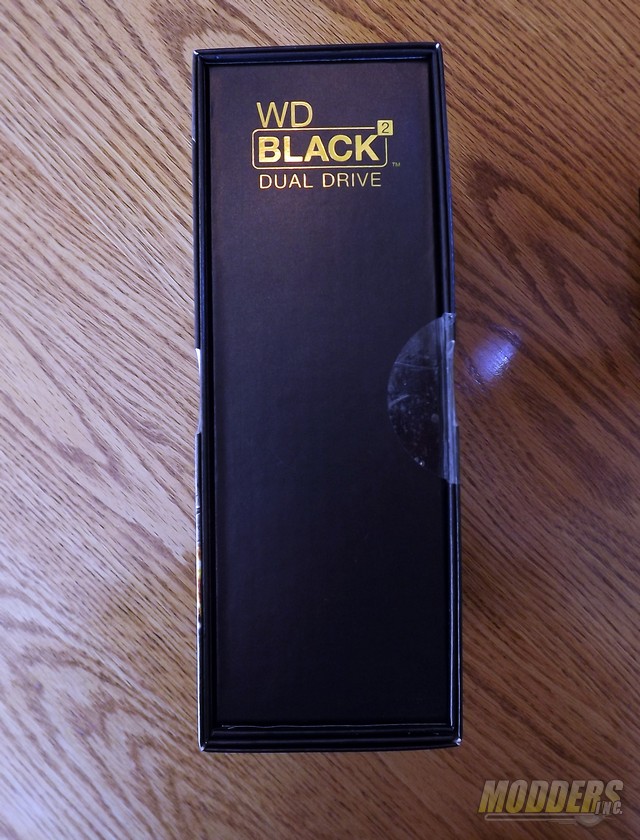 Safety secured tamper indicating sealing.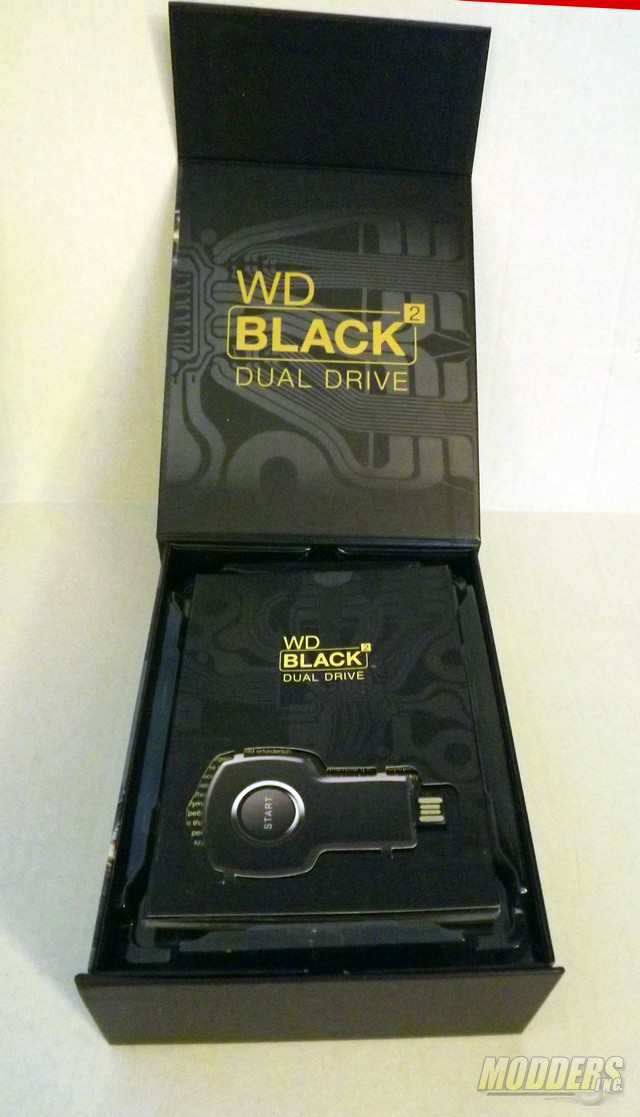 Pull out the inner box, flip up the magnetic latch to see the package contents.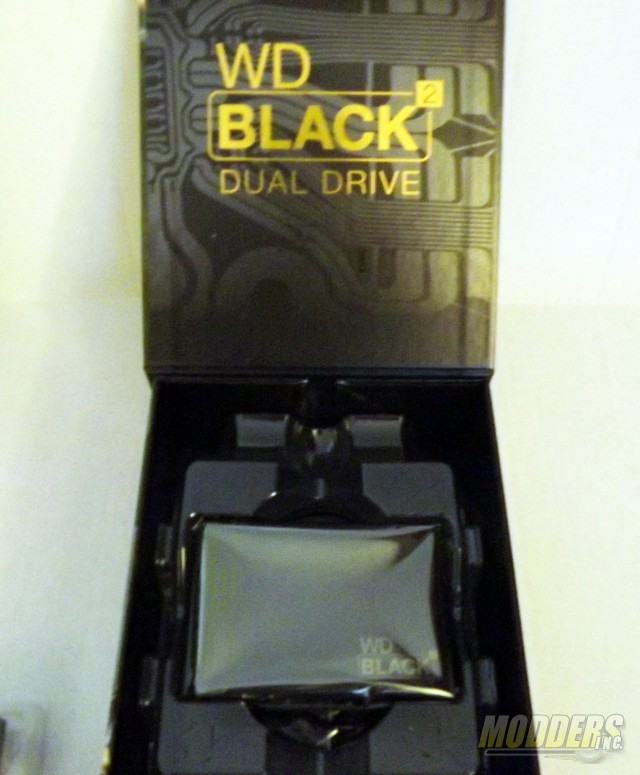 The WD Black2 Dual drive is sealed in a plastic foil anti static bag.