Article Pages: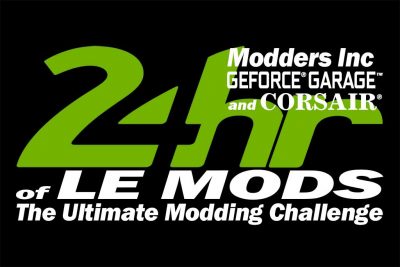 August 4-7, 2016 brings another live modding event at QuakeCon that allow you to be up-close and personable with the modders as they work their magic to create a full case mod in just 24 hours. The 24 hours of live case modding at QuakeCon 2016 is not something that everyone can do as you need to have the skills to planned and execute at 100% to win this battle within the limited amount of time. Three teams of two modders will be going head to head to see who can create the most kick ass mod and take home the trophies. This year we welcome back NVIDIA's Geforce Garage as a major sponsor along with first time sponsor of the 24hr of Le Mods, Corsair. The great people at Corsair will be providing all the hardware needed to build these one of a kind computer case mods. This year the teams will have a pretty wide range to base their mods off of as we have selected id/Bethesda as the theme. They can create anything from the id/Bethesda worlds. I don't know about you but I am pretty excited to see what they will come up with! #24hroflemods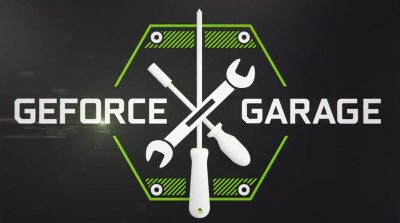 Corsair is providing
| | | | |
| --- | --- | --- | --- |
| Part Number | Product | Type | Count |
| CC-9011079-WW | Carbide 600C | Case | 3 |
| CW-9060026-WW | Hydro Cooler H110i | CPU Cooler | 3 |
| CW-8960037 | H110i Color Kit | Accessory | 3 |
| CMU16GX4M2A2666C16 | Vengeance LPX – White | Memory | 4 |
| CMU16GX4M2A2666C16R | Vengeance LED – Red | Memory | 2 |
| CSSD-F240GBLEB | Force LE – 240GB | SSD | 3 |
| CP-9020091-NA | RM650x | PSU | 3 |
| CL-9011108-WW | Commander Mini | Accessory | 3 |
| CL-8930001 | RGB LED Lighting Kit | Accessory | 6 |
| CO-9050046-WW | ML 140 Pro LED – White | Fan | 5 |
| CO-9050047-WW | ML 140 Pro LED – Red | Fan | 5 |
| CO-9050048-WW | ML 140 Pro LED – Blue | Fan | 5 |
| | |  Item Total: |  45 |
Teams that will be competing are
Team Texas
Gary Murphy
John Davis
Team SFN
Adam Owen
Michael Long
Team Mod Goat
Heath Coop
Jim Weist
Here is everything you need to know about the 24 of Le Mods Live Modding Event
Live Modding Event at QuakeCon: 24hr of Le Mods

What:
The contest is officially called 24hr of LE MODS, The Ultimate Modding Competition.
The modders will have a time span of 24hrs to build their case mods.
Where:
This will be taking place at QuakeCon in Dallas Texas in the Hilton Anatole Hotel.
We have a section of the Modders-Inc booth for the event
An outdoor courtyard for cutting and painting
Theme for case mods:
The theme of the contest will be id/Bethesda.
The mod can be based off anything that was to do with id/ Bethesda or one of the games they have produced.
Basics:
Tools down will be at 6:00pm each night. Mods and tools will stay in the vendor area at the booth. 
It's not technically a full "24 Hour" period because we have to account for some intro in the beginning, misc interviews and other misc things.
Because of this reason, we will allow a very small degree of prep work to be done beforehand.
Rules:
All work must be done in the allotted time
Only finished mods will be judged
Safety equipment is HIGHLY recommended
All work must be done by hand – No 3-D printing, laser cutting, pre-cutting of metal
All work must be performed at the event no unapproved pre work
Prep Work includes:
Pre-marked raw materials (all cutting must be done during the allotted time)
Design stencils (paper or vinyl used for painting logos, images, or designs)
What is NOT allowed as prep work:
Anything that has been pre-painted, decorated or embellished
Items already assembled together
Tools:
Bring your own hand tools.  
If you can't bring it, let me know so I can see if I can get it for you within reason or maybe one of the other modders will share. This a great way to cover all tools that might be needed.
Budget:
We will provide a material budget of $125 for each team to offset some of the cost. Teams must present receipts totaling at least $125 to get the full amount back.
Scoring Criteria:
In an effort to focus on the modding aspect of the build, the majority of the points will be weighted towards aesthetics.
Completed mods 10 points
Uncompleted mods 6 points
Aesthetics:
Theme (Mod that best represents the theme they picked will receive 10pts, 2nd- 8, 3rd- 6)
Creativity (Most original mod will receive 10pts, 2nd- 8, 3rd- 6)
Presentation (Cleanest looking mod will receive 10pts, 2nd- 8, 3rd- 6)
Live Stream:
Livestream starts at 10am and ends at 6pm
You will be on camera at the work space, during work outside and during any interviews.
While the clock is running, occasionally a host may ask questions regarding the build.
NVIDIA and Corsair will probably be sharing or feed to on their channels.  
Please check back before the event for a link to the live feed. We will post the link or feed on social media as well.
Article Pages: