Events and Trade Shows
24 hours of fun for the kids on twitch.tv/moddersinc
Donate to the Children's Miracle Network
This weekend on December 29th, you can help give to a great cause and have a fun time doing so. For 24 hours the team will be playing games, talking, and having fun all in the name of giving to Children's Miracle Network. If you cannot make it this weekend please stop by our page now (click on the image below) and help us reach our goal. Thank you from the Modders Inc Team!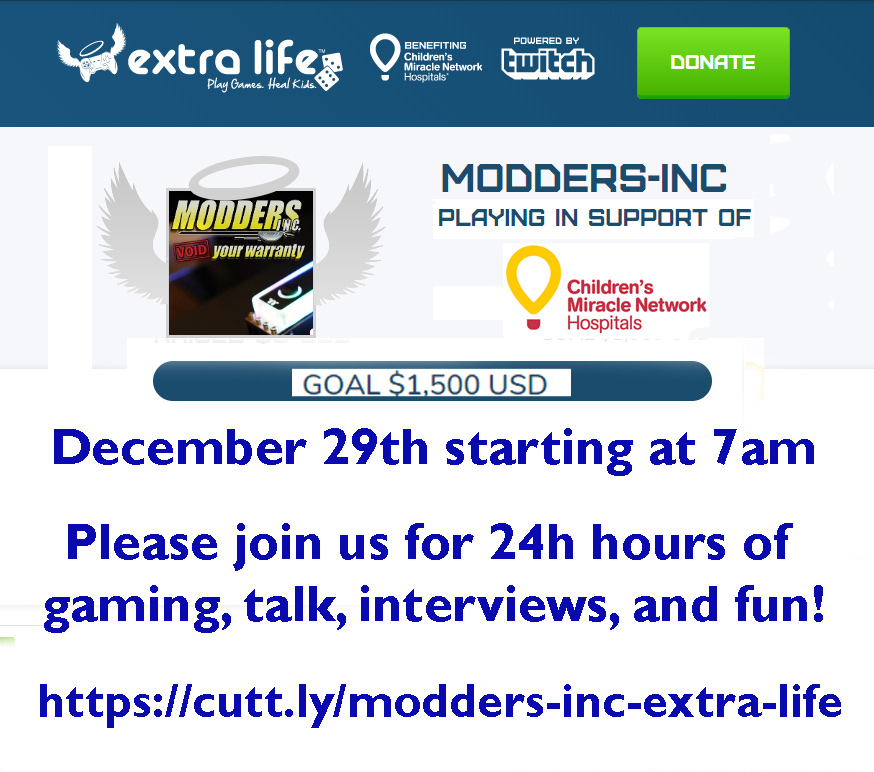 Here's how it works
Extra Life is a gaming and DIY fundraising platform supporting Children's Miracle Network Hospitals.

We are joining thousands of gamers, dedicating a day to play games and raise funds from friends like you.

100% of the donations go to the local children's hospitals.
Your donation is tax-deductible and will make miracles happen for families who desperately need them. Simply click the "Donate" button at the top of this page to help.