News and Articles
Alphacool Eisbaer AIO Now Available in 120, 240, 360 and 280mm Versions
German manufacturer Alphacool's latest all-in-one liquid CPU cooler Eisbaer is finally available, giving users much flexibility in terms of options having 120mm, 240mm, 360mm and 280mm radiator sizes. Although it ships as an all-in-one unit, the Alphacool Eisbaer can be upgraded and integrated into a custom loop with its G 1/4 inch threads and a convenient quick-release connector which will also make an apperance on Alphacool's upcoming GPX-GPU AIO should users want to integrate a GPU cooler later on.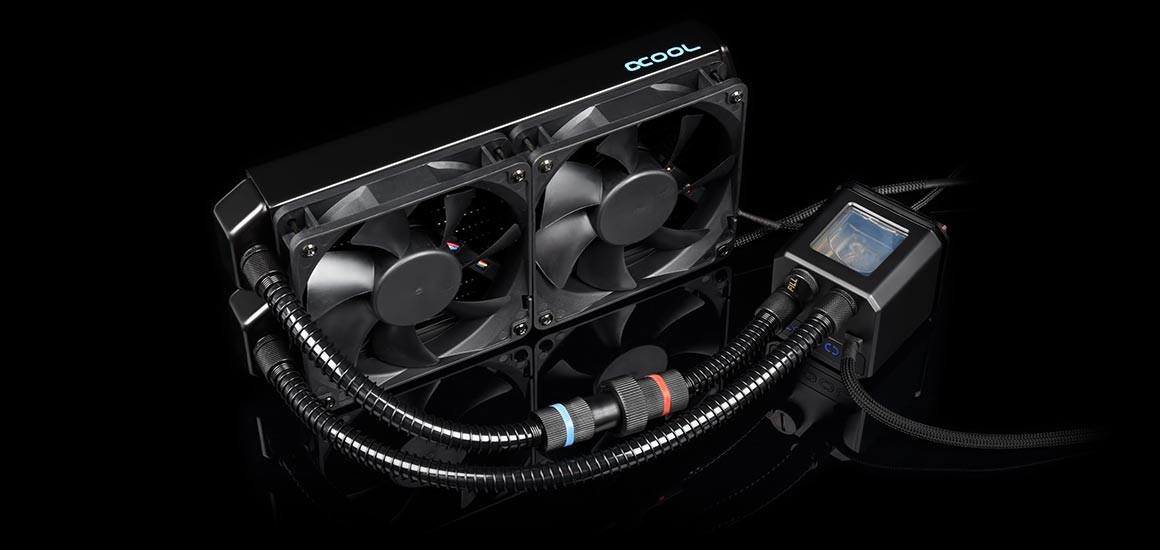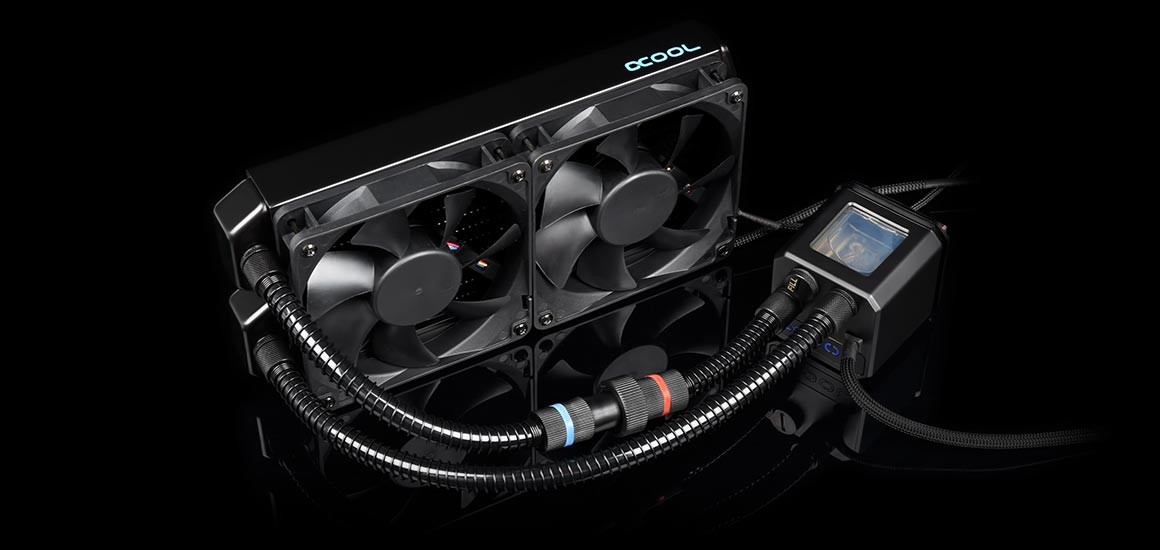 Unlike most AIOs, the Alphacool Eisbaer uses copper radiators, not only in the cooling channels, but in the fins and front chambers as well.  Aside from the use of familiar G1/4 fittings, the Alphacool Eisbaer also uses 11/8mm hoses with anti-kink springs for damage and bending prevention.
The pump itself has a fill-port for service and has an illuminated LED Alphacool logo. It is designed for silent operation based on a DC-LT ultra low-noise Ceramic 12V DC pump operating up to 2500 RPM. Operating voltage starts at 7V up to 13.5V DC and has a power input of 4W.  Maximum flowrate is 70L/h.
The fan bundled with the Eisbaer is the Eiswind 12 for the Eisbaer 240 and the Eiswind 14 for the Eisbaer 280. These are sleeve bearing fans but the 120mm version is PWM with an RPM range of 550 to 1700 RPM having an air flow rating of 63.85 CFM and 1.66mmH20 air pressure. The 140mm version of the Eiswind on the other hand is a 3-pin fan running at 1100 RPM and has an airflow rating of 62.31 CFM and air pressure measured at 1.55mmH20.
The Eisbaer is available directly from Alphacool's website and is also available through ModMyMods starting at $99.94 USD for the 120mm version and $120.50 for the 240mm version. The 360m version is priced at $146.94 while the 280mm version is available for $131.50. The Alphacool Eisbaer pump is also available by itself for $52.50.