German liquid cooling specialist Alphacool has announced the launch of new members of the "Eisdecken" family which includes cool looking tops for D5 as well as DDC pumps. Acetal or Plexi versions are available, diamond cut with precision to form a stylish mod that attaches to the mounted pump. The overall height including the mounted reservoir (which can easily be mounted on each of the TOP's) is 13.3 cm for the D5 and 12.1 cm for the DCC. If you'd choose to go for an alternative reservoir you can even get the height down to 8,6cm for the D5 and 7.5 cm for the DCC.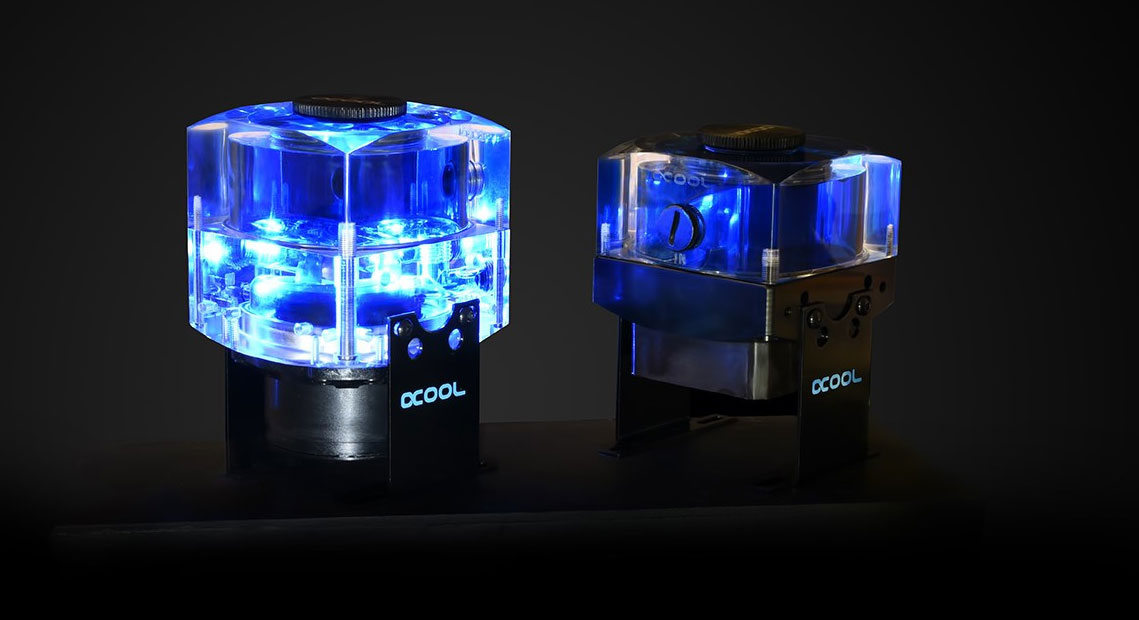 The plexi edition allows for up to four additional LEDs for those who want a brighter lit mod. The Eisdecke TOP DDC Acetal or Plexi version measures 80 x 80 x 23mm while the TOP D5 Acetal or Plexi version measures 80 x 80 x 40mm, both with 5 x 1/4″ threads. Accessories include a pair of stands stands,3x locking screws 1/4″ and additional screws for mounting. The Eisdecke reservoir measures 80 x 80 x 45mm with a maximum capacity of 123ml and is made of plexiglass.
More information and availability can be found at Alphacool.com or other liquid-cooling outlets.