PC Water Cooling
Alphacool Eisbaer Aurora 240 RGB CPU AIO Loop
Eisbaer Aurora 240 RGB
Closer Look at Alphacool Eisbaer Aurora 240 CPU - Digital RGB »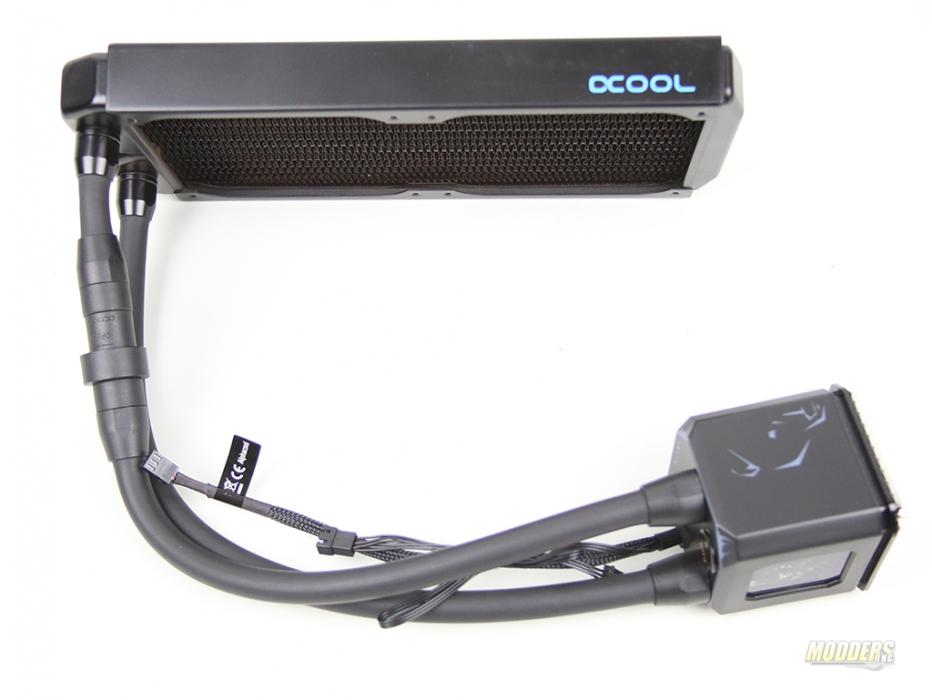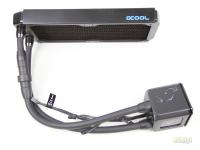 We can agree that CPU cooling is extremely crucial in pretty much any build. It doesn't matter if you are a hardcore modder or the quiet enthusiast, you want performance out of your CPU cooler. I can honestly say that today's market is saturated with cooling hardware. So picking an ideal cooler is quite challenging. Some of the best cooling components for the money come from Europe. Alphacool has been shaping the cooling industry on their own for years and one of their best All In One cooling loops is called Eisbaer. Winning multiple awards for performance Eisbaer is one of the best CPU AIO coolers on the market. But how do you make something great even better? Of course, throw a little bit of ARGB in the mix. The outcome is Eisbaer Aurora 240 CPU – Digital RGB. Eisbaer Aurora has the same features of Eisbaer but with few small modifications such as a larger cooling area and a more efficient pump. Supporting both Intel and AMD sockets Eisbaer Aurora 240 extends its AIO loop into the RGB land.
Review Sample Provided by Alphacool
Product Name: Alphacool Eisbaer Aurora 240 CPU – Digital RGB
Price at time of review: $ 131.25
The product was given in exchange for work done to produce this review.
Technical Specifications
Radiator
Dimension: 278 x 124 x 30 mm (L x W x H)
Material: Full Copper
Threads: 2x G1/4″
Pump Housing
Dimension: 66 x 66 x 69 mm (L x W x H)
Material Reservoir: Transparent Nylon
Threads: 2x G1/4″
Connection Digital RGB: 3-Pin JST + 3-Pin 5V
Pump
Speed: 2800 rpm
Voltage: 7 – 13,5V DC
Power Consumption: 4W
Max. Flow Rate: 75 L/h
Max. Head: 0,95 m
Fans
Size: 120 x 120 x 25 mm
Speed: 800 – 2000 rpm
Static Pressure: 2,0 mm H2O
Air Flow Rate: 104,49 m³/h
Bearings: Hydraulic
Fan Connector: 4-Pin PWM
Connection Digital RGB: 3-Pin JST + 3-Pin 5V
Compatiblity
Intel 775 / 1056 / 1155 / 1150 / 1151 / 2011 / 2011-3 / 2066
AMD AM2 / AM2+ / AM3 / AM3+ / FM1 / FM2 / FM2+ / AM4
Note: Please connect Alphacool Eisbaer Aurora 240 CPU – Digital RGB to the correct port on your motherboard. Make sure you are using ARGB or +5V headers on your motherboard. Plugging Alphacool Eisbaer Aurora 240 CPU – Digital RGB into an incorrect header may result in malfunction or damage.
Eisbaer Aurora is available with a range of radiators 240, 280, 360 and 420mm so getting the right size not a problem. Alphacool makes it easy to get exactly what you need and nothing more, nothing less. My sample came with a 240mm radiator. The packaging of Eisbaer Aurora 240 is slightly longer than a radiator itself. Alphacool imagery is very vivid but yet easy on the eyes. Supported sockets of Eisbaer Aurora are Intel and AMD and all of the listed sockets are listed on the packaging along with some of the images of the device inside.
Internal packaging is very similar to what we see with other AIO coolers on the market. Eisbaer Aurora is securely held in place in a carboard insert alongside with the accessories bag and the detached fans. The accessories in this AIO unit are designed to get you up and running in a matter of minutes. Everything you need is included including Alphacool thermal paste.