CPU Reviews
AMD Ryzen 7 1800X CPU Review: The Wait is Over
Test System and Benchmarks »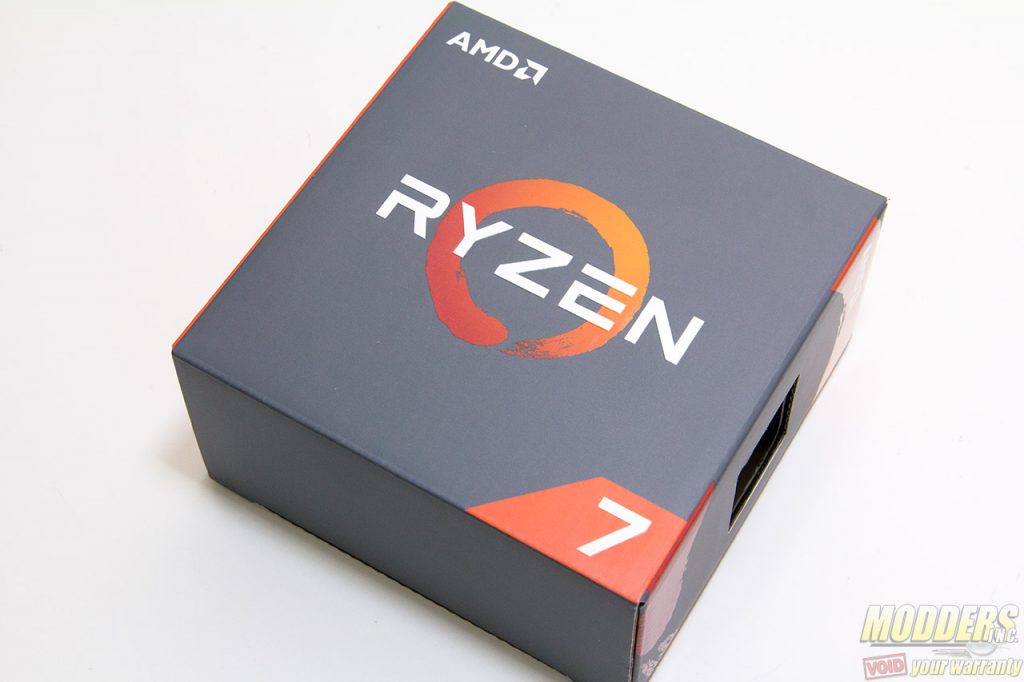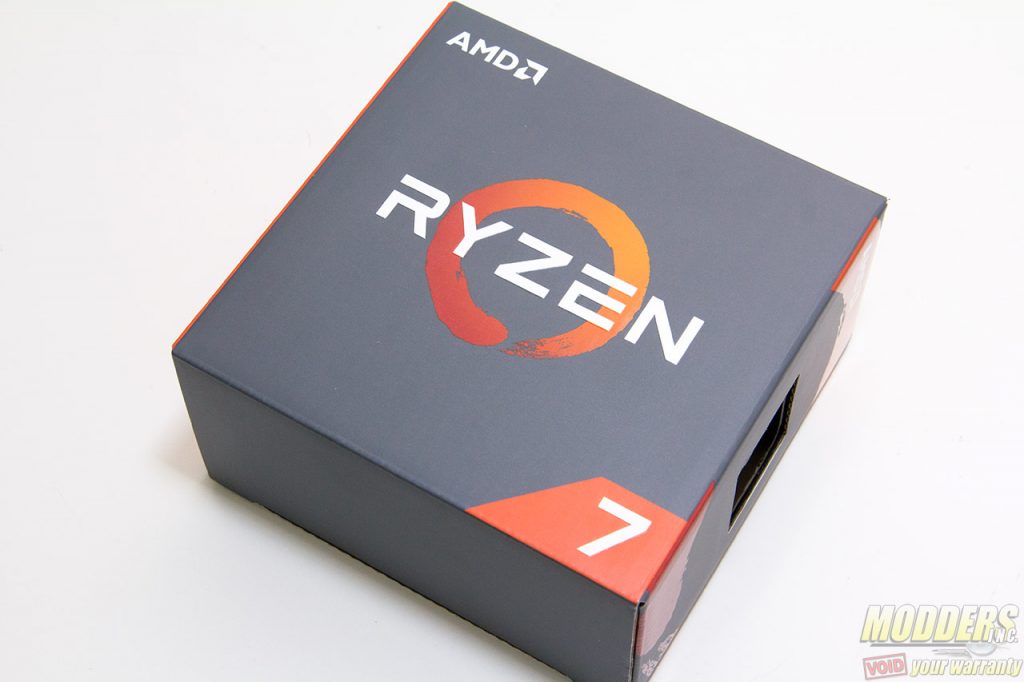 Many things in life are best done quickly. Tearing out a bandage, asking somebody out you had a crush on for a while, etc. but buying a high-end CPU is not one of them. Buying a high-end CPU is an investment with expectations that it will run for many years and handle all the latest workloads that are placed in front of it. Nobody wants to pay $500 for a CPU which will not outlast a $250 processor within a few years. AMD believes you should not pay $1100 either for something that performs well at $499. So with their latest, much awaitedAMD  Ryzen 7 1800X flagship CPU, they priced it half that of the closest Intel high-end desktop processor it is going up against.
As far as CPU launches go, you can hardly blame AMD for going big with this custom wooden box for the reviewer package, considering this is their biggest CPU product release in while. Weighing quite a bit, it obvious immediately that it is actual wood. The fresh aroma of the lasered AMD Ryzen logo in front still lingers. It has a convenient carry handle on top so it's easy enough to put away, but not before checking out the goodies inside.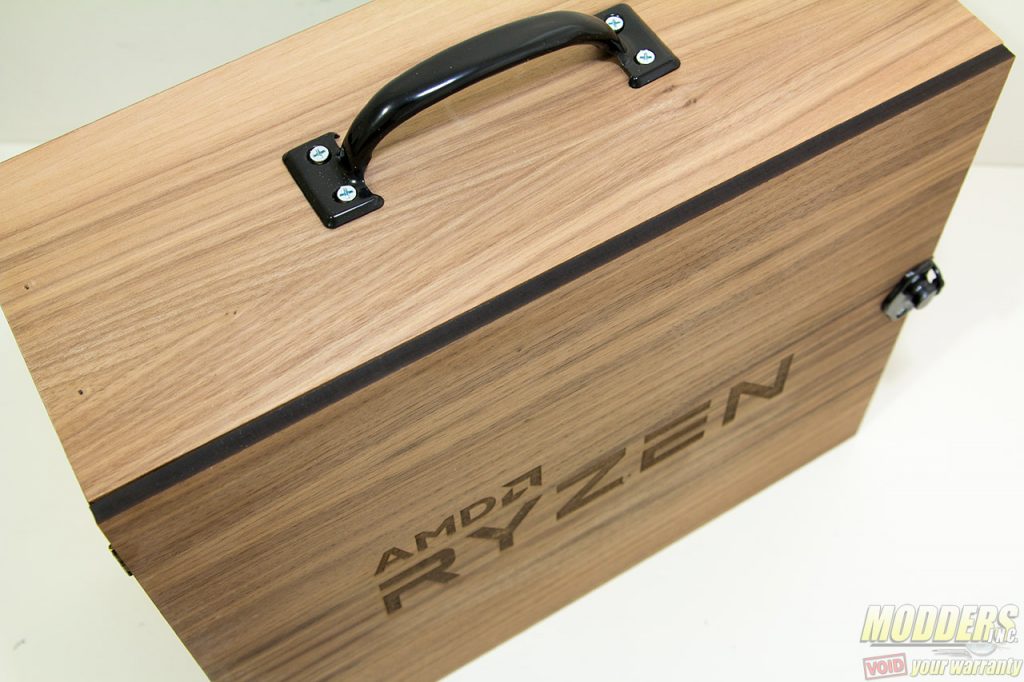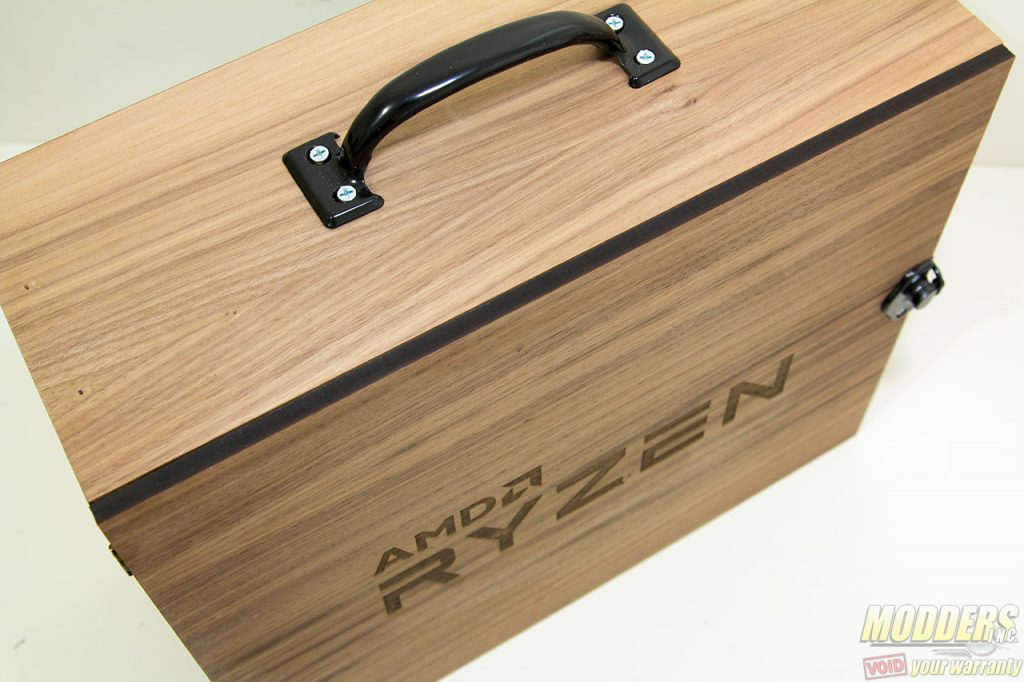 This particular reviewer package comes with an AM4 motherboard and a memory kit. Specifically, I received a 16GB dual-channel kit from Corsair rated at 3000MHz as well as ASUS' Republic of Gamers Crosshair VI Hero AM4 motherboard. I must admit that I had only received the kit three days ago (one of the major drawbacks being a reviewer out of Canada is that it usually adds an extra day or two to the shipping date vs shipping within the US) so bear with me as I delay my review of the motherboard and the memory a few more days. AMD has told me that the other Ryzen processor samples are arriving in the next few weeks so I will expand the review of the platform further as those come in.
As for the retail packaging of the AMD Ryzen 7 1800X, it has a similar box to the non-wraith FX series CPUs but in a lighter gray and orange color instead of black and red. Of the three Ryzen 7 CPUs, only the Ryzen 1700 will come packaged with a CPU cooler. Similar to Intel's HEDT processors, the Ryzen 7 1800X and 1700X are expected to be used by more experienced enthusiasts who will run the processor with their own custom cooler of choice, especially those who are overclocking it. Otherwise, it comes with an installation guide booklet and a sticker in the packaging.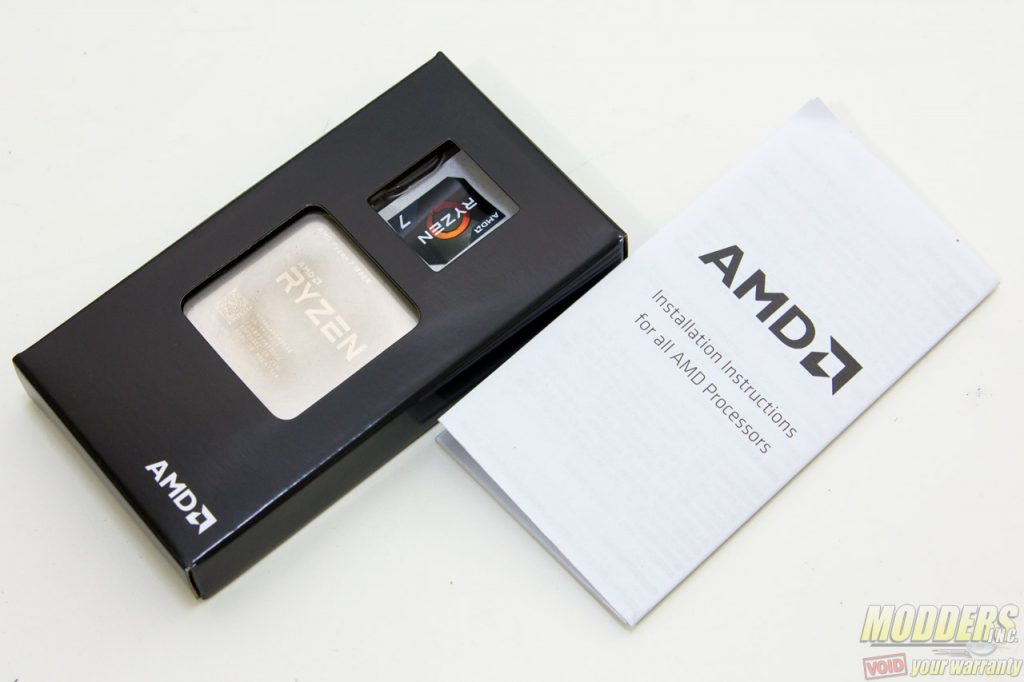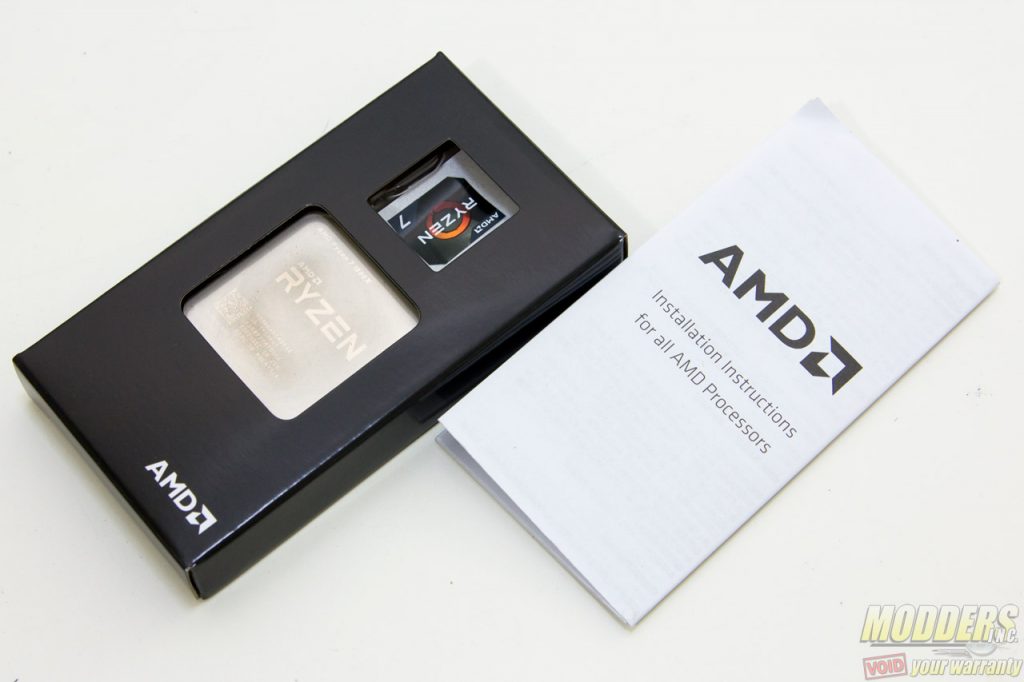 The AMD Ryzen 7 1800X CPU is of course using the new Zen x86 microarchitecture built on GlobalFoundries 14nm FinFET, a completely new, built from the ground-up,  high-performance core design from the previous 4th generation AMD Excavator. Intel's Skylake and Kaby Lake are also fabricated on 14nm FinFET. AMD's main focus was increasing per-core performance as the Excavator line has fallen behind compared to Intel's offering even in the mainstream segment, let alone against their HEDT line. The Ryzen 7 1800X CPU however, brazenly faces off against the Intel Core i7-6900K, which according to AMD, even they were surprised with the performance gains they have pushed Zen into.
Some of the most notable changes in Zen include a Simultaneous Multithreading (SMT) architecture that allows two threads per core, superior to a clustered multi-threading approach implemented in Bulldozer. Each Zen core can decode four instructions per clock cycle and includes a micro-op cache which feeds two schedulers, one each for the integer and floating point segments. Each core has two address generation units, four integer units, and four floating point units. Two of the floating point units are adders, two are multipliers. The branch predictor is decoupled from the fetch stage, which is also using a hashed perceptron system that has been compared to a "neural network". The L1 cache size is 64 KiB for instructions per core and 32 KiB for data per core. The L2 cache size 512 KiB per core, and the L3 is shared 8MB with up to 5x the bandwidth of previous AMD designs.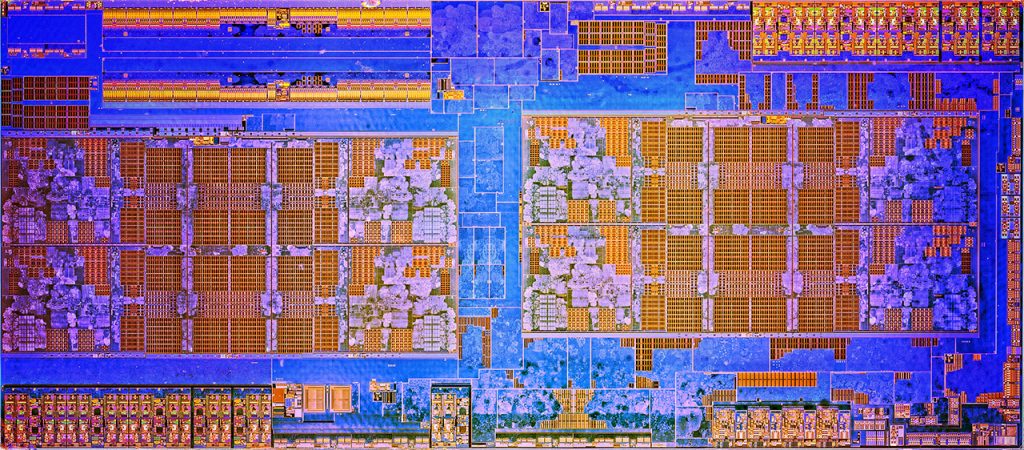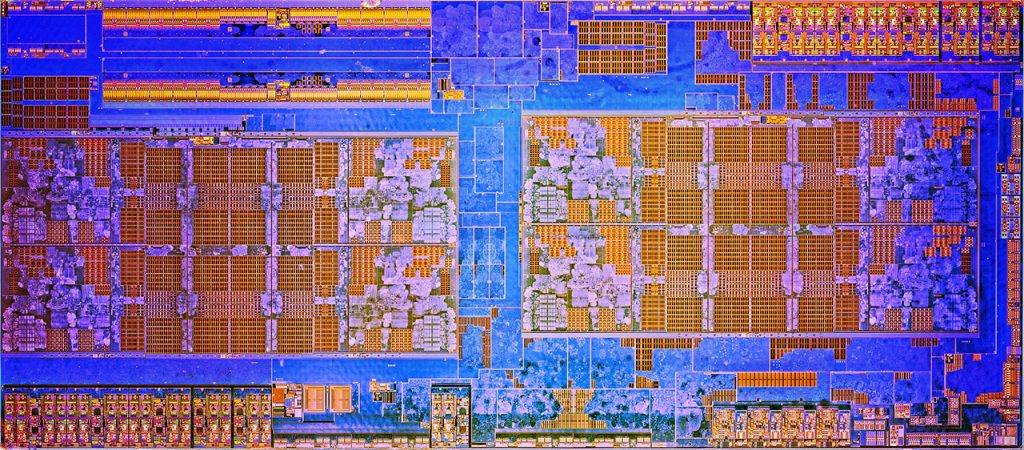 These AMD Ryzen 7 CPUs including the 1800X do not come with integrated graphics, but AMD will be releasing APUs within the year. Both the 1800X and the 1700X are octal-core CPUs with 16 threads and a 95W TDP. The CPU itself looks almost identical physically to the previous AMD FX AM3+ CPU in terms of dimensions, even the PCB thickness. The new AM4 socket CPUs however, increase the pin-count significantly at 1331 vs 940 pins.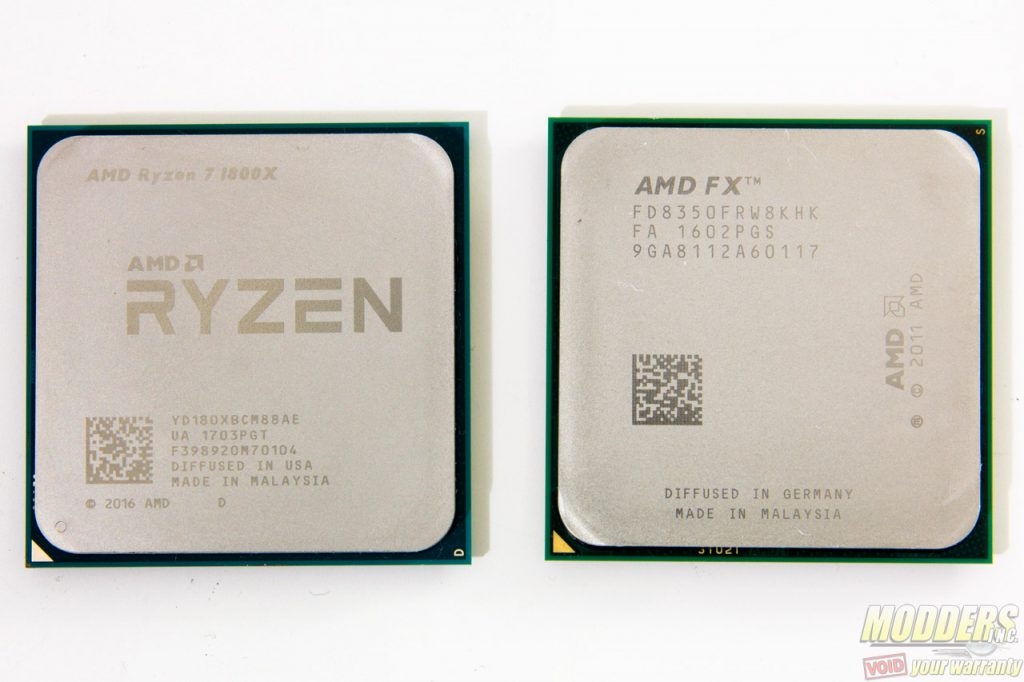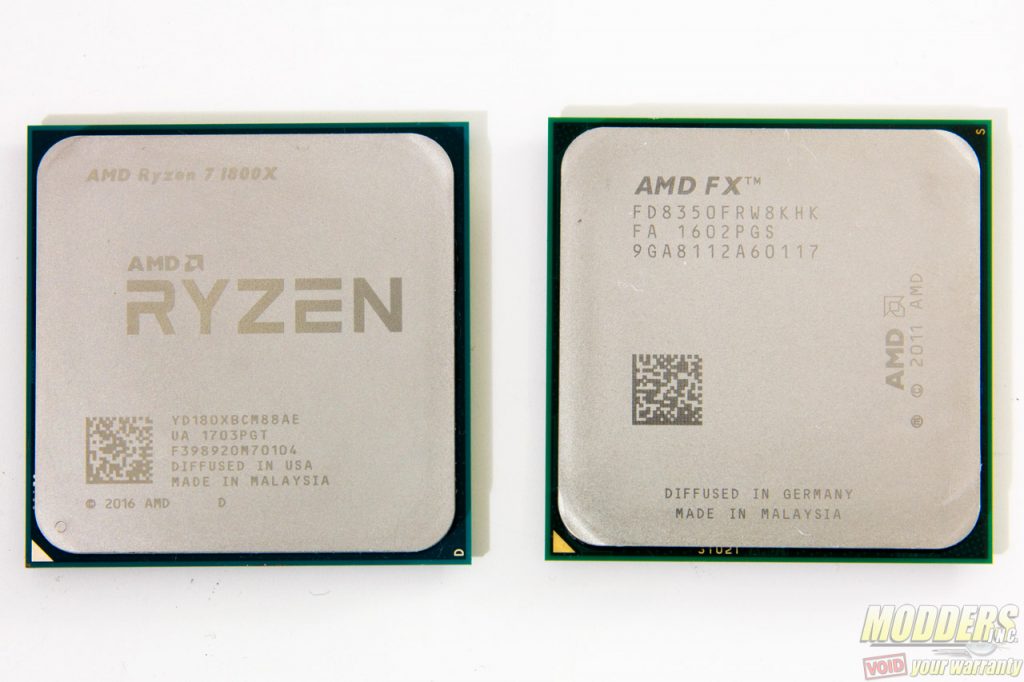 The Ryzen 7 1800X is at the top of the Ryzen product stack but if you want to figure out how the naming scheme works, the "7" after Ryzen means that it is the enthusiast segment. Similar to Intel's line of i3, i5 and i7, AMD's Ryzen will have 3, 5 and 7 designating their mainstream, high performance and enthusiast/prosumer line respectively. The The number after seven designates its position in the performance level so 1800 and 1700 represent the enthusiast performance level, while the 1600, 1500 and 1400 follow right underneath it. The X designation refers to the XFR feature which is essentially an extra performance boost on top of the boost on Ryzen CPUs.
Each CPU will have a normal  base clock, which in the 1800X is set at 3.6GHz. When the Windows PC with Ryzen 7 1800X is idling, the CPU clocks down to 2.2MHz and will move to the base clock when there is load detected. Depending on the load detected however (courtesy of the Neural net prediction), the precision boost will kick in which can push the clock speed 100MHz higher with all 8-cores/16-threads active. If the load detected requires less than two active cores, the boost clock will push through to 4.0GHz and if further thermal/power headroom allows, the XFR boost will provide 100MHz more.
Official memory support for two DIMMs is 2666MHz for single rank while it is 2400Mhz for dual rank memory.
AM4 motherboards have a slightly wider mounting hole spacing so some coolers that do not mount using the integrated AMD latch will require an AM4 upgrade. Due to the higher traces going into the CPU, the mounting holes had to be spaced out. Some motherboards however such as the ASUS Crosshair VI Hero, have been designed to have dual AM3/AM4 mounting holes so users can reuse their older coolers.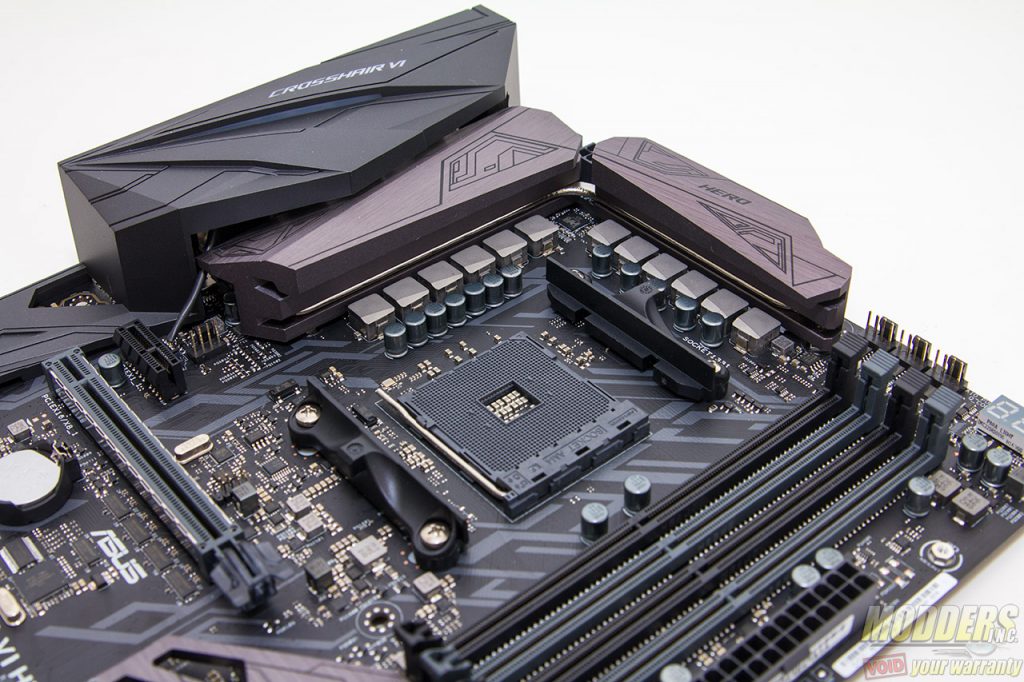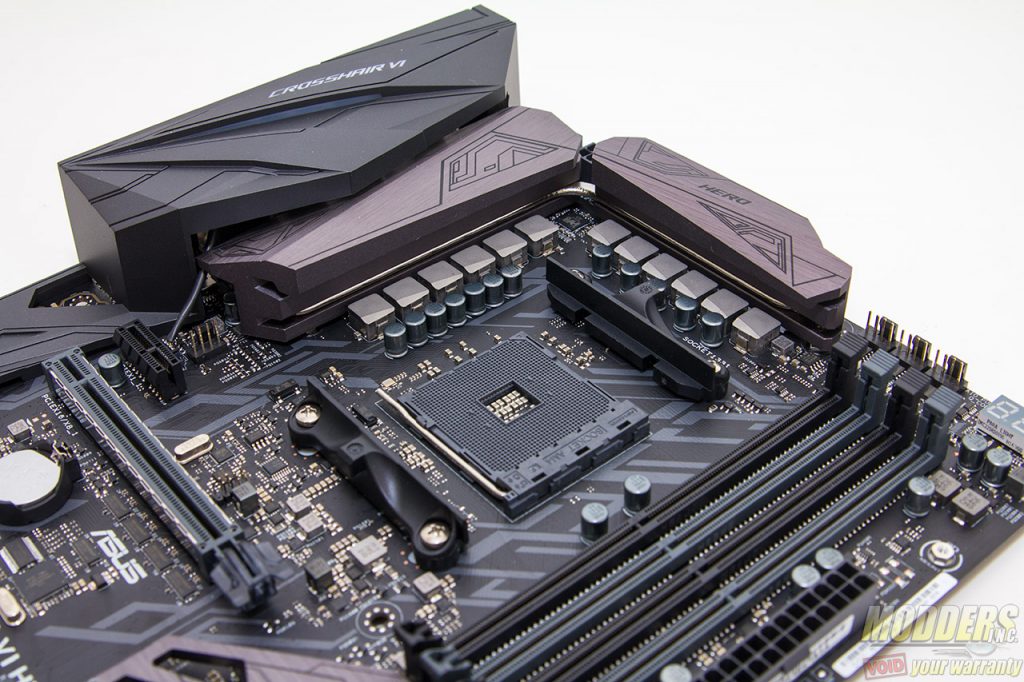 The AM4 platform itself will have five different chipsets available: X370, B350, A320, X300 and A300. The last two are designed for specifically for ITX and small form-factor boards and will be coming soon. There are over 82 AM4 motherboard models scheduled for launch around the world and most of them will be the X370 or B350 models for ATX and micro-ATX boards.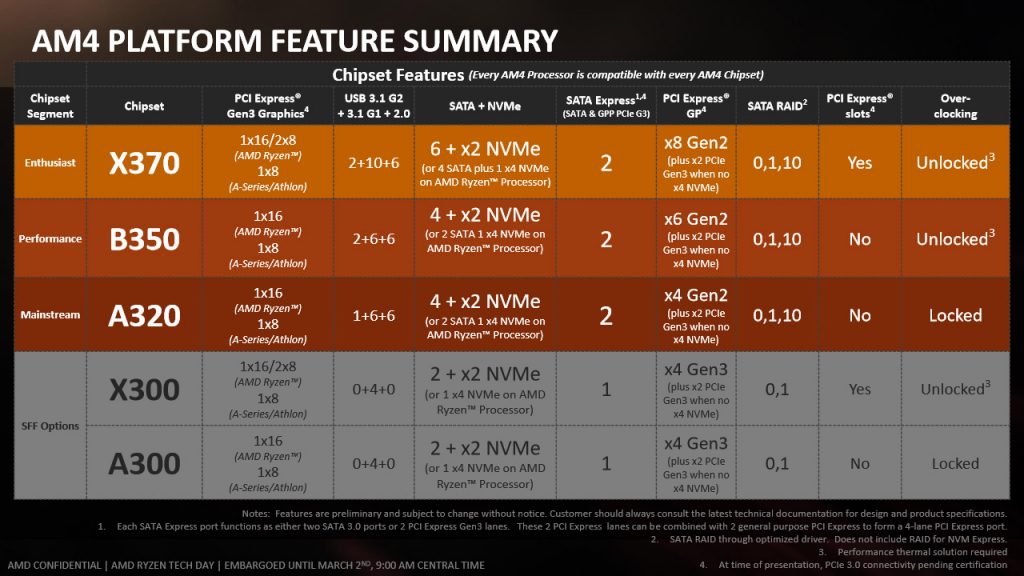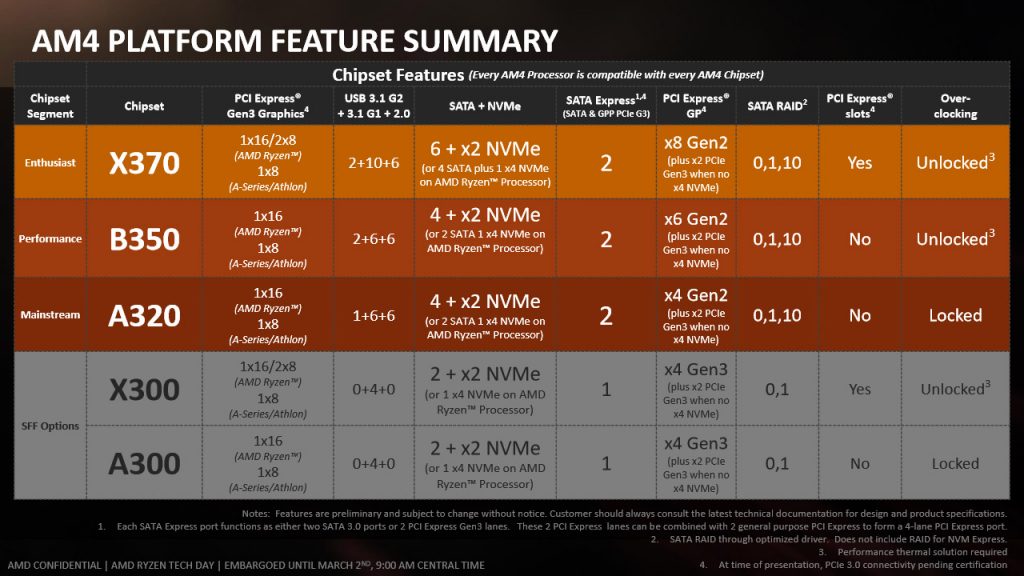 Each chipset is designed for specific user types. The X designation is for enthusiast, B is for performance and A is for mainstream/entry level. That is why both X and B chipsets have unlocked overclocking capabilities while the A models are locked. Those looking to run multi-GPU configuration should go for the X chipsets which can bifurcate their PCIe Gen 3 graphics slots into 8x/8x when two video cards are installed (SLI is supported on the X370 chipset, some X370 motherboard models who opt not to pay the NVIDIA license might not support it on their board however); A single 16x PCIe Gen3 slot is available otherwise on all motherboard models. Additional PCIe lanes for expansion allocation is dependent on the chipset with the X series naturally getting the most at x8 Gen2, while the B chipsets get x6 Gen2 and the rest get x4 Gen2. All support PCIe x4 NVMe natively and SATA Express. All non-SFF chipsets also get USB 3.1 Gen2 native support (2x for X370/B350, 1x for A320) and all get USB 3.1 Gen1 native support as well (10x X370, 6x for B350/A320). All three non-SFF chipsets also get six USB 2.0 ports.