You might have a new Z97 board but in case you did not have the budget to opt for one with USB 3.1 support then you are in luck because ASRock is now offering upgrade kits that will take your motherboard's connectivity performance to the next level. The USB 3.1 kit boasts 10Gb/s transfers and feature reversible design so there is no more fiddling around when plugging in devices. ASRock is also offering a new U.2 kit that will allow users to RAID their SSDs to reach blazing fast four digit MB/s performance as long as they have a mainboard with PCIe Gen3 x4 slots.
Speed Up with ASRock's Front USB 3.1 Panel and U.2 Kit
TAIPEI, Taiwan, July 16, 2015 – We've already seen plentiful amounts of motherboards that have USB 3.1 ports built into the rear I/O, but I bet you've never seen this new interface appear on the front panel of your computer case. Apparently not, because ASRock is the world's first to support front Type-A and Type-C USB 3.1 ports with their Front USB 3.1 Panel. Additionally, the innovative company has also announced the birth of U.2 Kits, add-on cards that may support the latest and fastest Intel SSD 750 Series.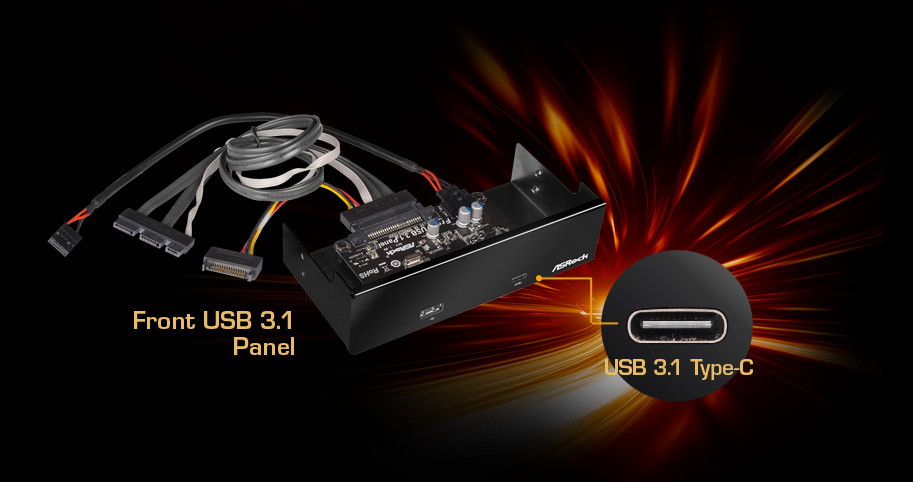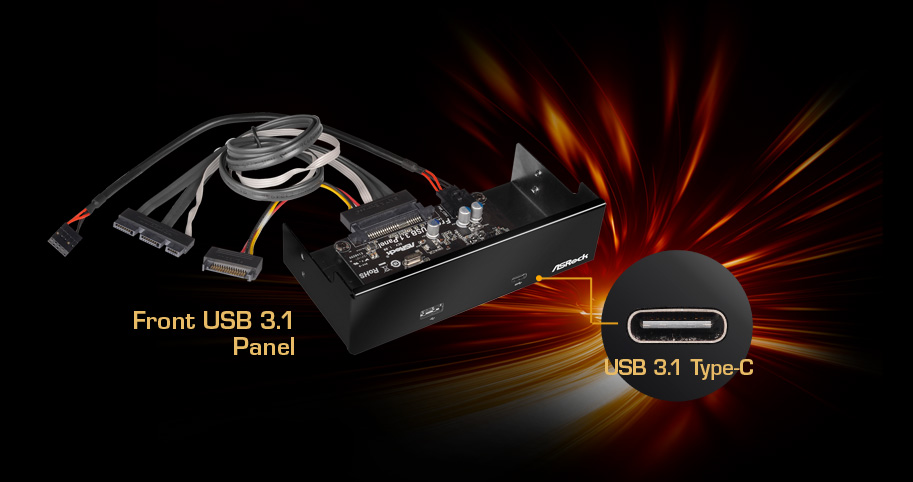 Not only does USB 3.1 boast 10Gb/s data transfer rates, the new Type-C interface also doubles the charging speed of other devices, and even features a miraculous reversible design for those who always get the wrong orientation. That said, trying to plug USB devices all the way to the back of the case is still as hard as pinning a tail on a donkey. So ASRock has come out with a Front USB 3.1 Panel, which may be connected to your vacant SATA Express port and transform it into a pair of USB 3.1 Type-A and Type-C ports.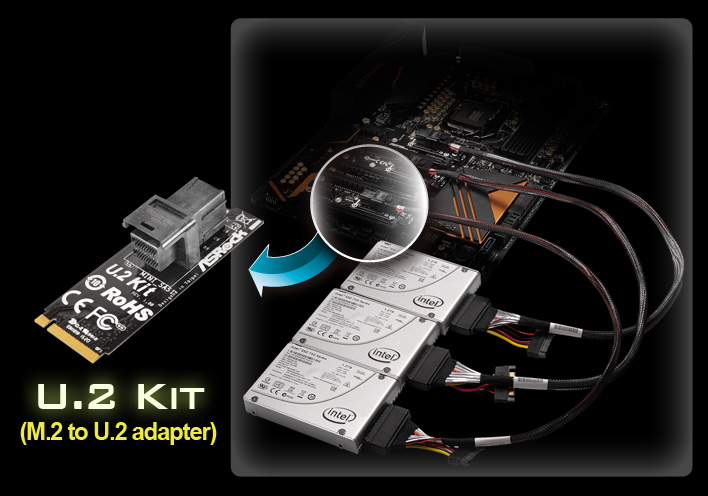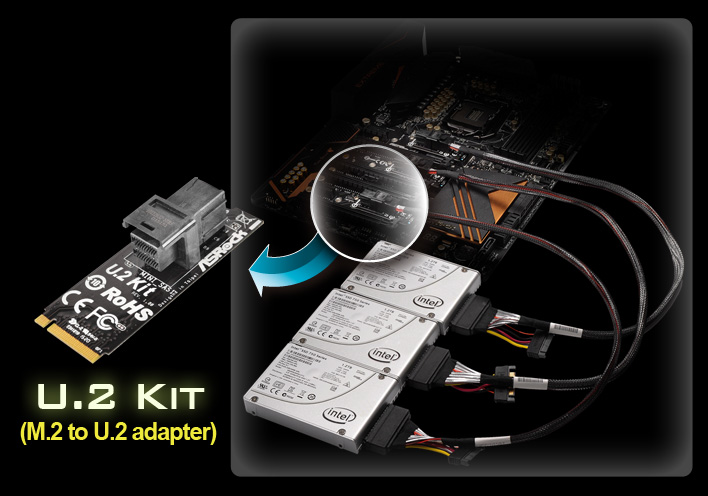 For even faster speeds, ASRock presents the U.2 Kit. A tiny add-on card that may be installed into the onboard PCIe Gen3 x4 Ultra M.2 slots, and then support the fastest Intel SSD 750 Series. To add icing on top, the U.2 Kit also breaks limitations allowing PCIe SSDs to create RAID 0 arrays for ludicrous speeds. ASRock's lab has demonstrated building RAID 0 with three Intel 750 SSDs connected to U.2 Kits and without question, an ASRock motherboard. The results were insane as you could have imagined, 3561 MB/s read speed and 3245 MB/s write speed!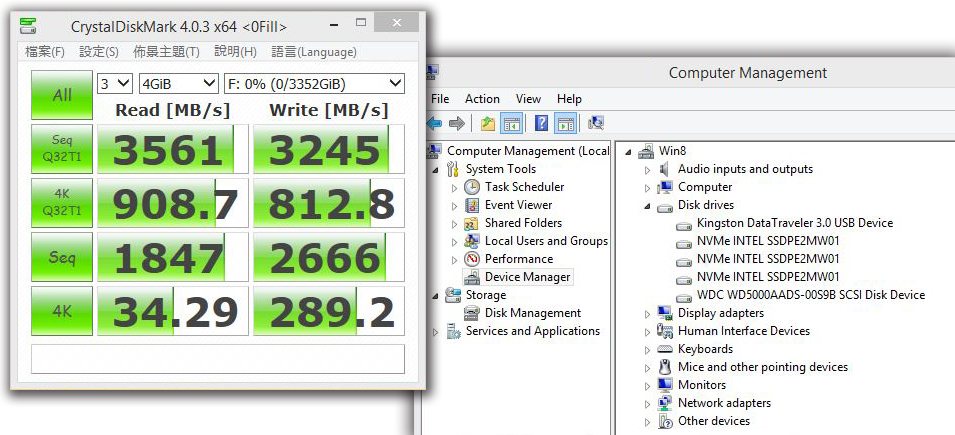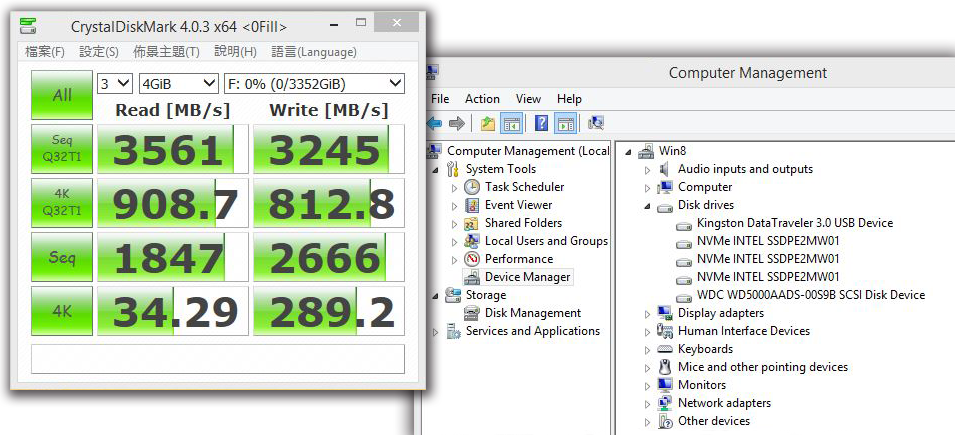 ASRock's U.2 Kit is compatible with any motherboard, as long as it has a functioning PCIe Gen3 x4 M.2 slot for installing this gizmo. On the other hand, ASRock's Front USB 3.1 Panel will work seamlessly on any motherboard with a SATA Express connector.
For more information, please go to:
http://www.asrock.com/mb/spec/card.asp?Model=U.2%20Kit
http://www.asrock.com/mb/spec/card.asp?Model=Front%20USB%203.1%20Panel
About ASRock
ASRock Inc. was established in 2002, specializing in the field of motherboards. ASRock strives to build up its own brand. With 3C design concepts, "Creativity, Consideration, Cost-effectiveness", the company explores the limits of motherboard manufacturing while paying attention to environmental issues at the same time, developing products with the consideration of being eco-friendly.
ASRock has been growing fast and has become one of the three largest motherboard brands with its headquarters in Taipei, Taiwan and branches in Europe and the USA. The young and vibrant company targets at the entry to mainstream segment of the MB business, owning reputation around the world market with its reliability and proficiency. For further information, please visit:http://www.asrock.com/