It is Computex season so plenty of the world's latest hardware will be unveiled in Taipei this week including a whole bunch of interesting products from famed motherboard manufacturer ASRock who will be showing off several new products expanding their product line including several very interesting designed routers, and mini-PCs as well as their staple motherboard offerings. On display at the event will also be new Intel Z170 based motherboards from ASRock including the upcoming Fatal1ty Z170 Gaming K6. For more information, visit them at Booth L0317A, in 4F Nangang Hall from June 2 through 6 in Taipei Taiwan or check out the press release below for some details.
ASRock Is Ready to Amaze Tech Junkies At COMPUTEX TAIPEI 2015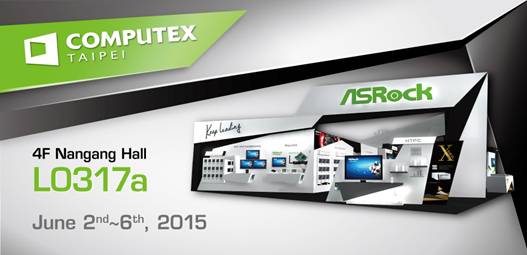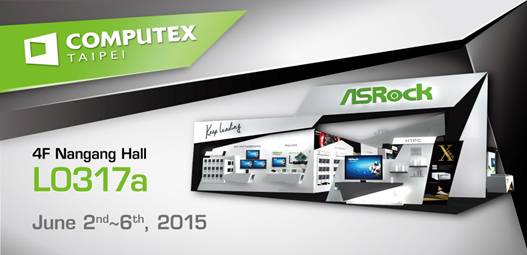 TAIPEI, Taiwan, May 29, 2015 – Brace yourselves, COMPUTEX TAIPEI 2015 is coming! The annually held tech extravaganza is happening at 4F, Nangang Hall from June 2nd till June 6th, and the center of attraction will be at No. L0317a ASRock's booth. This year, ASRock has prepared upgraded Super Alloy motherboards, an army of Intel SoC motherboards, plus a full system NUC named Beebox. Moreover, the hardcore PC master race gamers aren't forsaken either, ASRock is about to debut their first wave of gaming peripherals, so sit tight while the reinforcements are on the way.
ASRock Super Alloy Series Reloaded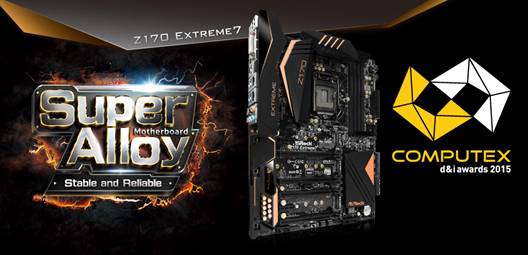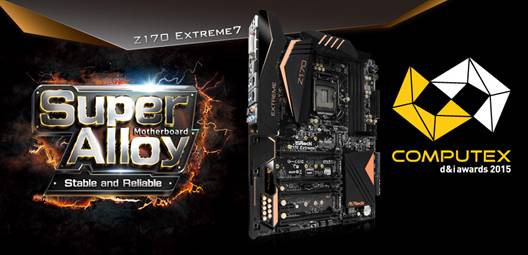 The Super Alloy Series will receive several upgrades, but the biggest difference of all will be Intel's 100 Series chipsets which support Intel's 6thGeneration CPUs, DDR4 memory and Type-C USB 3.1. The main spotlights of ASRock's Super Alloy Series motherboards will be no other than this year's COMPUTEX d&i Award winners – ASRock X99X Killer/3.1 and Z170 Extreme7. Not interested in yesteryear's M.2 or Purity Sound 2? Well, truth is ASRock wouldn't be impressed either, so allow us to give you a sneak peek of the latest PCIe Gen3 x4 U.2 interface and Purity Sound 3. Another huge star of the Super Alloy Series will be none other than ASRock X99E-ITX/ac, the world's first and only mini-ITX sized Intel X99 chipset motherboard, and also the winner of Tom's Hardware 2015 Editors' Choice and several other awards.
ASRock Gaming – Make 'Em Pray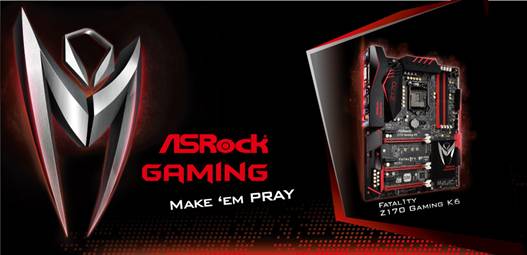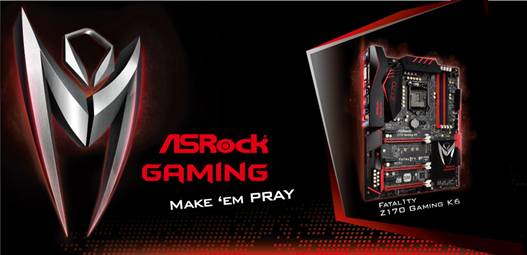 It all started simply because we are fanatics when it comes to PC gaming. Especially in competitive or even relationship ruining games, where one must act swift, accurate and kill mercilessly, just like the Chinese view of a Praying Mantis. Hence, the ASRock Gaming product line and logo was born. One of the first new products to debut will be ASRock Z170 Gaming K6, an Intel Z170 chipset powered motherboard which mainly focuses on performance, stability, graphics and audio quality.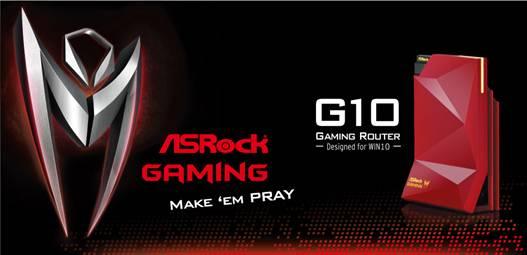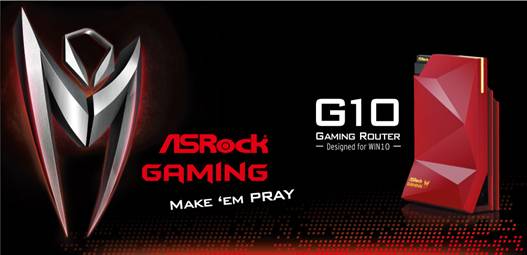 Besides gaming motherboards which anyone would have guessed, other ASRock Gaming products will include gaming mice, mouse pads and a 4T4R 802.11ac Router named G10. But that's only what ASRock is revealing right now, be sure to stay tuned for more surprises!
Low Thermal Design Power SoC Motherboards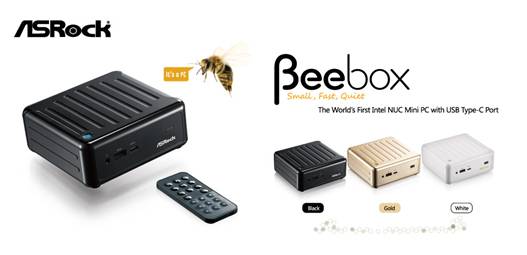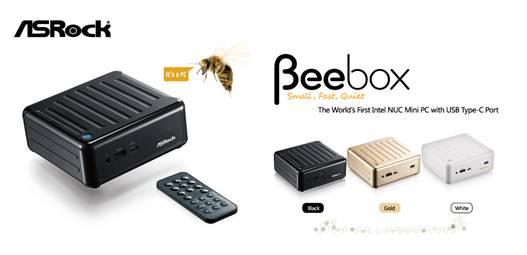 A new legion of low temperature and power efficient Intel SoC motherboards, otherwise known as the N3000 Series will be present at COMPUTEX. But we all acknowledge that showcasing mediocre stuff with standard specifications would only make everyone go "meh", so ASRock is bringing out the world's first N3000 powered NUC with Type-C USB 3.1, and also the only one to support dual channel memory plus triple monitor and 4k playback – ASRock Beebox!
As for industrial related computers, ASRock will exhibit numerous next generation IPC motherboards this year, to show that our motherboards are the foundation of building a sturdy system or even a strong enterprise. Featuring enhanced processing power, upgraded expandability, a wider variety of customization options, but most of all, emphasis more on system stability.
COMPUTEX TAIPEI 2015
Date: June 2nd till June 6th
ASRock's Booth: No. L0316a, 4F, Nangang Hall, Taipei, Taiwan
About ASRock
ASRock Inc. was established in 2002, specializing in the field of motherboards. ASRock strives to build up its own brand. With 3C design concepts, "Creativity, Consideration, Cost-effectiveness", the company explores the limits of motherboard manufacturing while paying attention to environmental issues at the same time, developing products with the consideration of being eco-friendly.
ASRock has been growing fast and has become one of the three largest motherboard brands with its headquarters in Taipei, Taiwan and branches in Europe and the USA. The young and vibrant company targets at the entry to mainstream segment of the MB business, owning reputation around the world market with its reliability and proficiency. For further information, please visit: http://www.asrock.com/