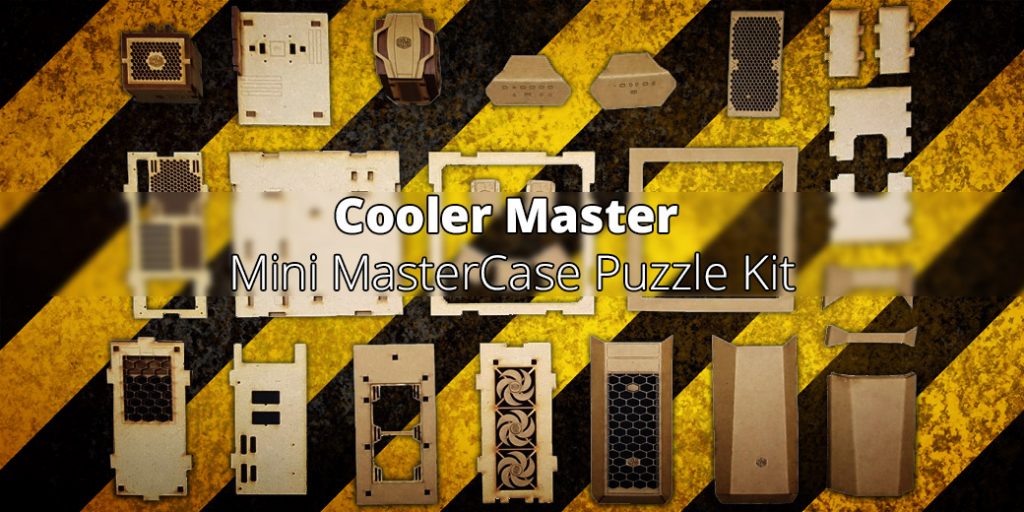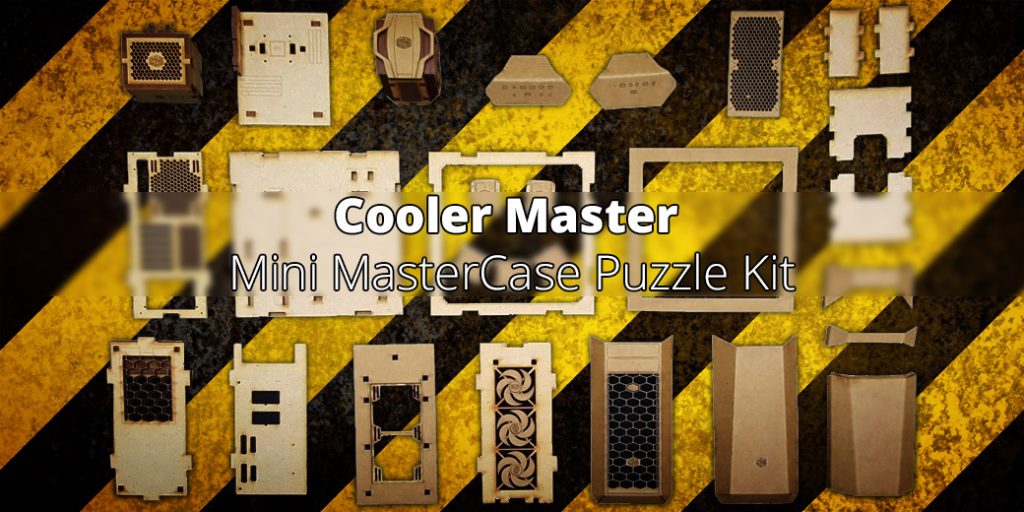 For a limited time, Cooler Master's Mini MasterCase wooden puzzle, used in the Cooler Master MiniMod Inviational event is available for purchase at the Cooler Master store. The wooden puzzle is a miniature replica of a MasterCase 5 and can actually fit a Raspberry Pi inside so it is an actual working case. It also comes with miniature wooden replicas of a MasterMaker 8 CPU cooler and a MasterWatt power supply. It also comes with a wooden motherboard to mount the components into. Even the side-panel is windowed and it features some very impressive details such as a front mesh, fan blade cutouts which resemble the MasterFan Pro and more. Since it is a puzzle, needless to say, some assembly is required.
Because it is made from laser cut wood, it is ideal as a creative project and lends itself to modding. The MiniMod MasterCase modding invitational entries serve up plenty of inspiration for the curious as an example. The winning mod created by Mhike Samsin of Tantric Modz for example, managed to make the miniature MasterCase 5 look like an a full-size system complete with a kitted out ASUS Republic of Gamers motherboard just by simply painting it. He even added some of his trademark pattern overlays that truly personalized the compact build.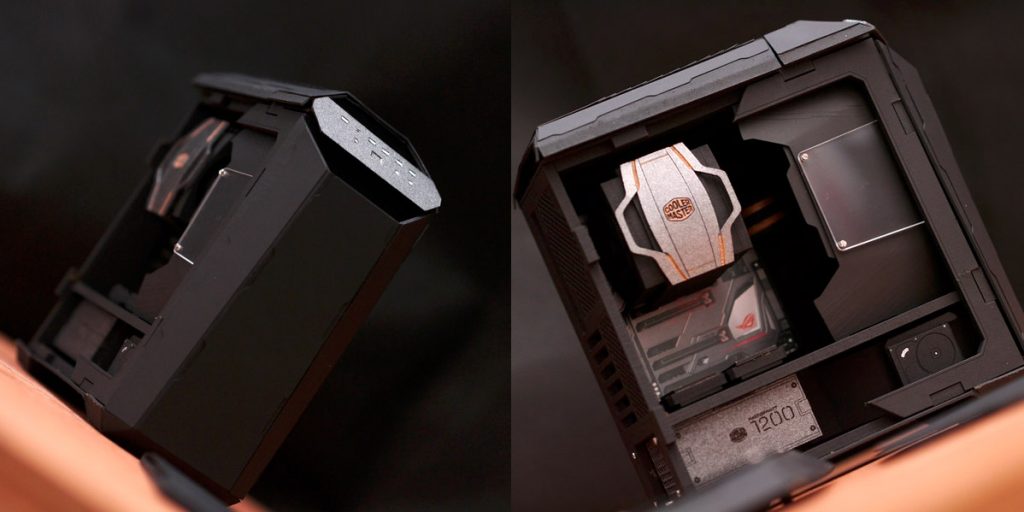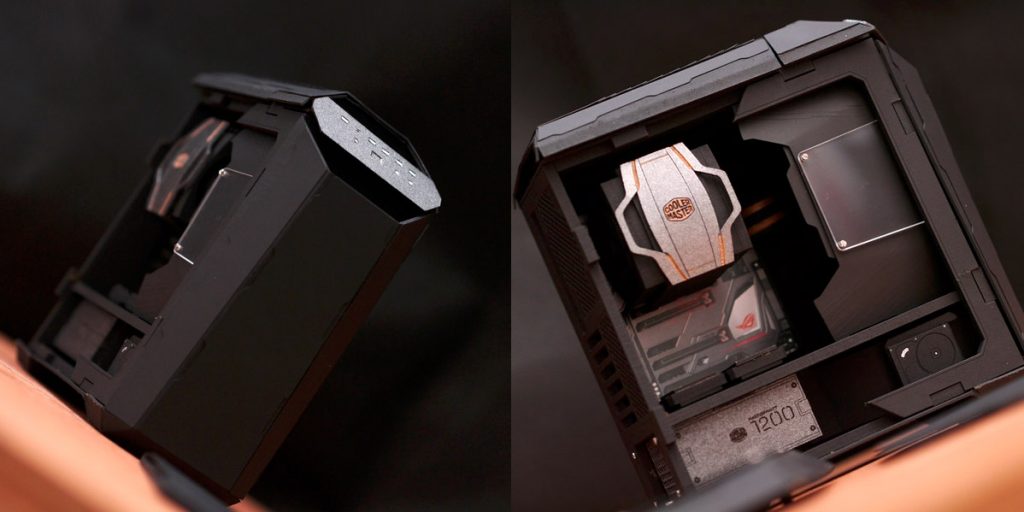 Brian Chong from Goldfries has opted to go with the Raspberry Pi route with his entry to the MiniMod competition. A simple cut to the IO panel allows the puzzle kit to be quite functional as a mini-tower: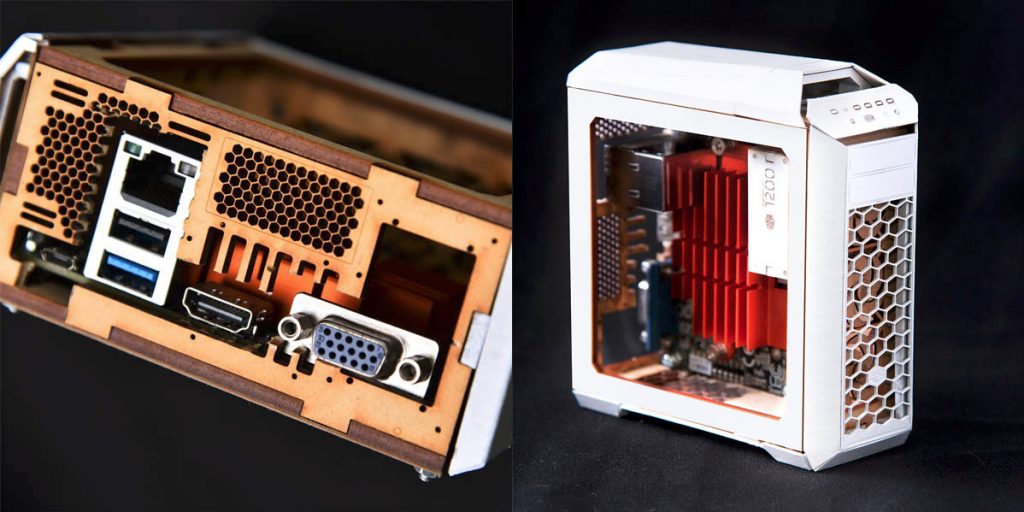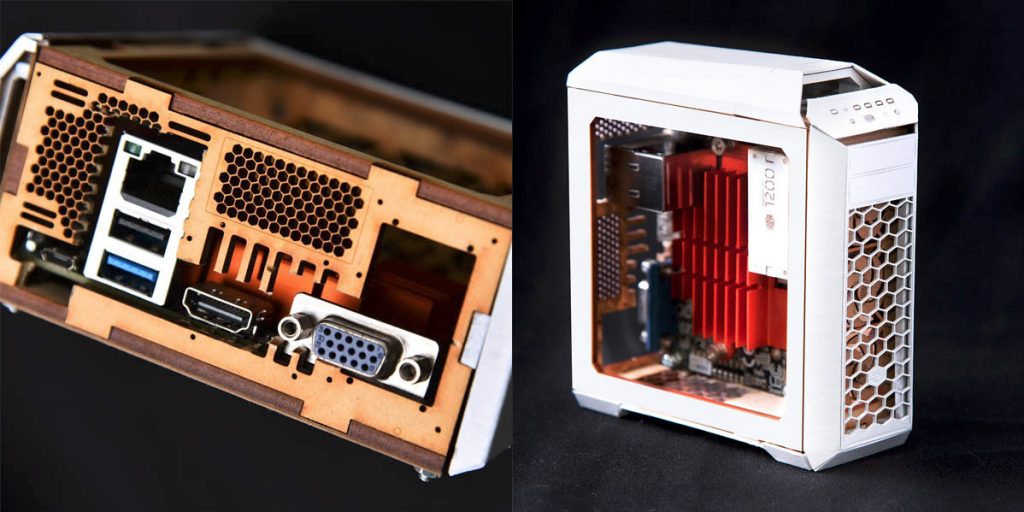 The Mini MasterCase wooden puzzle is currently available for $39.99 via the Cooler Master store. Since it is a limited edition run, orders are limited to three units per person. Each kit contains illustrated instructions on how to assemble the 30+ piece set, although for creative types, these only serve as suggestions and the sky is the limit with what you can do with it.