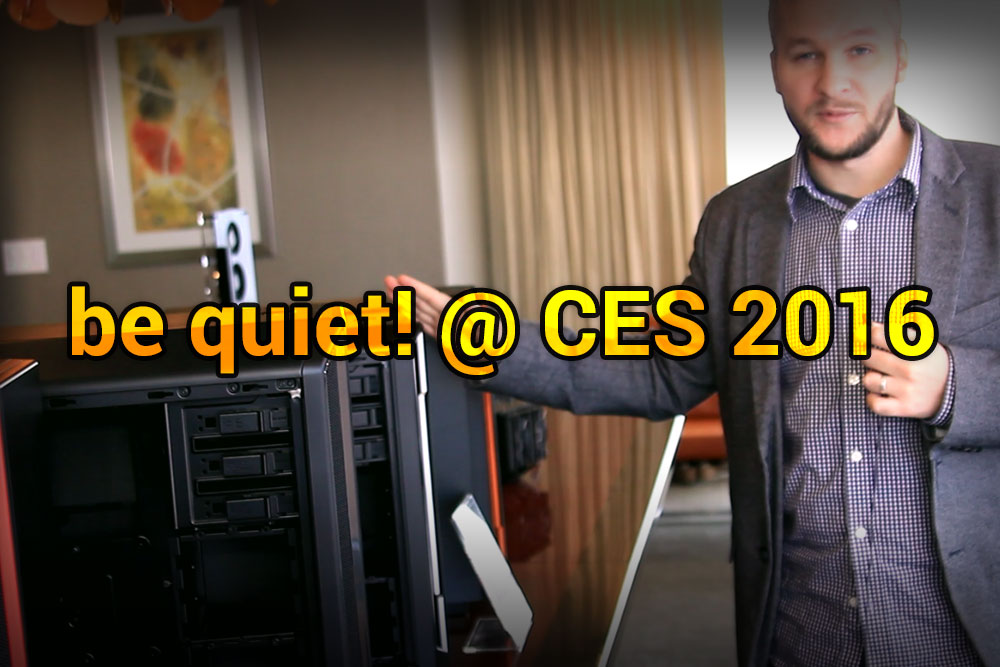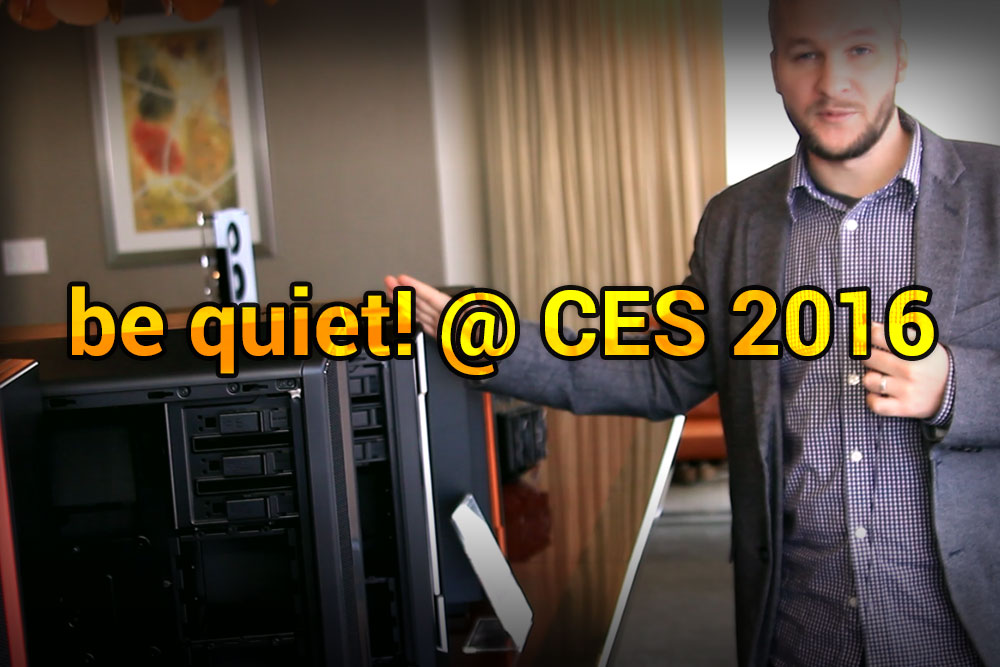 be quiet! has been named 'manufacturer of the year' and voted as the top PSU manufacturer in Europe for nine consecutive years now. They plan to continue that tradition through 2016 with an update of their Pure Power PSU line as announced at CES 2016. The Pure Power 9 replaces Pure Power 8 with not only improved performance but even lower noise levels than before. To make installation convenient for users, be quiet! has extended the P8 and 24-pin connectors (now 600mm and 550mm respectively) while the peripheral and PCI-E cables now use flat cables for easier cable management. Flat cables are also much more conducing to better airflow inside the case.
The Pure Power 9 is 80PLUS Silver certified, features a 3-year warranty with OVP, OCP, UVP, OPP OTP and SCP safety protection. The 400, 500, 600 and 700 modular  Pure Power 9 will launch on March 2016 while the fixed cable version with the same range will launch in June 2016.
Also on display are be quiet!'s CPU cooling line that offer prioritized low noise performance. The Dark Rock TF and Shadow Rock LP were previously reviewed here at Modders-Inc and displayed significantly lower noise levels than other CPU coolers in their class.
In addition to the Pure Power 9, be quiet! also showed off a new upcoming red-trim versions of their Silent Base 800 and Silent Base 600 cases. Price will be the same as previous Silent Base case models, but now users who are color coordinating with their AMD build for example can have a matching look. Like other be quiet! Silent base cases, the red color theme not only applies to the front bezel but also to the grommets and hard drive rails. MSRP for the Silent Base 800 is $139.99 while the windowed version is $149.99. The Silent Base 600 on the other hand has an MSRP of $109.99 and the windowed version is $119.99.
For a video walkthrough of be quiet!'s CES suite, check out the video tour below: