Fractal Torrent Compact Exterior Features »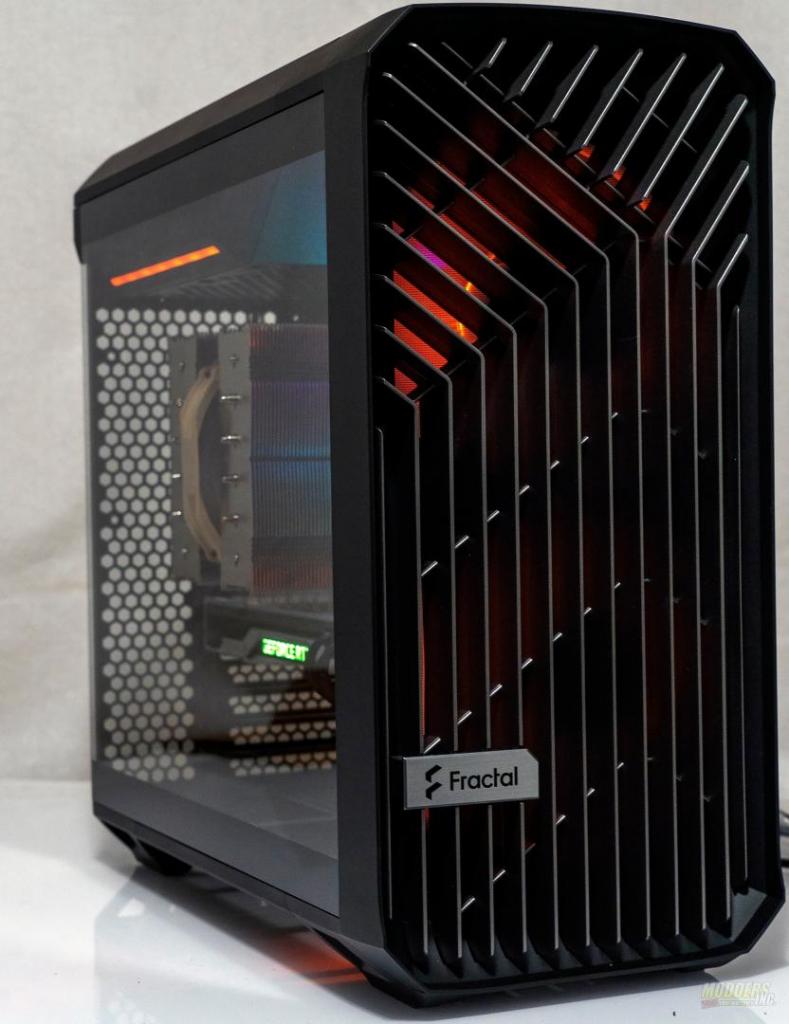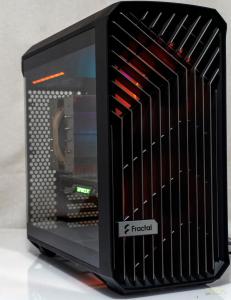 Looking for a case that has high airflow capability and is small(ish)? Fractal very well may have the answer for you. The Fractal Torrent Compact and the Fractal Torrent Nano are the most recent additions to the Torrent family lineup. For this review, I'll be taking a look at the Torrent Compact. This is a Mid-tower sized version of the Torrent. The Compact can house motherboards ranging from mini-ITX up to EATX. Under the aggressively styled front panel, twin 180mm fans upfront to help provide airflow and aid in cooling of the components housed within.  The Torrent Compact also features dual tempered glass side panels. So, get your cable management skills ready. Does the Fractal Compact have what it takes to keep your component cool? Read on to find out.
Packaging
The packaging for the Fractal Torrent compact is a simple affair. The shipping box is fairly thick to prevent damage to the case while shipping. On the outside, there are line art drawings that represent the case inside along with product specifications.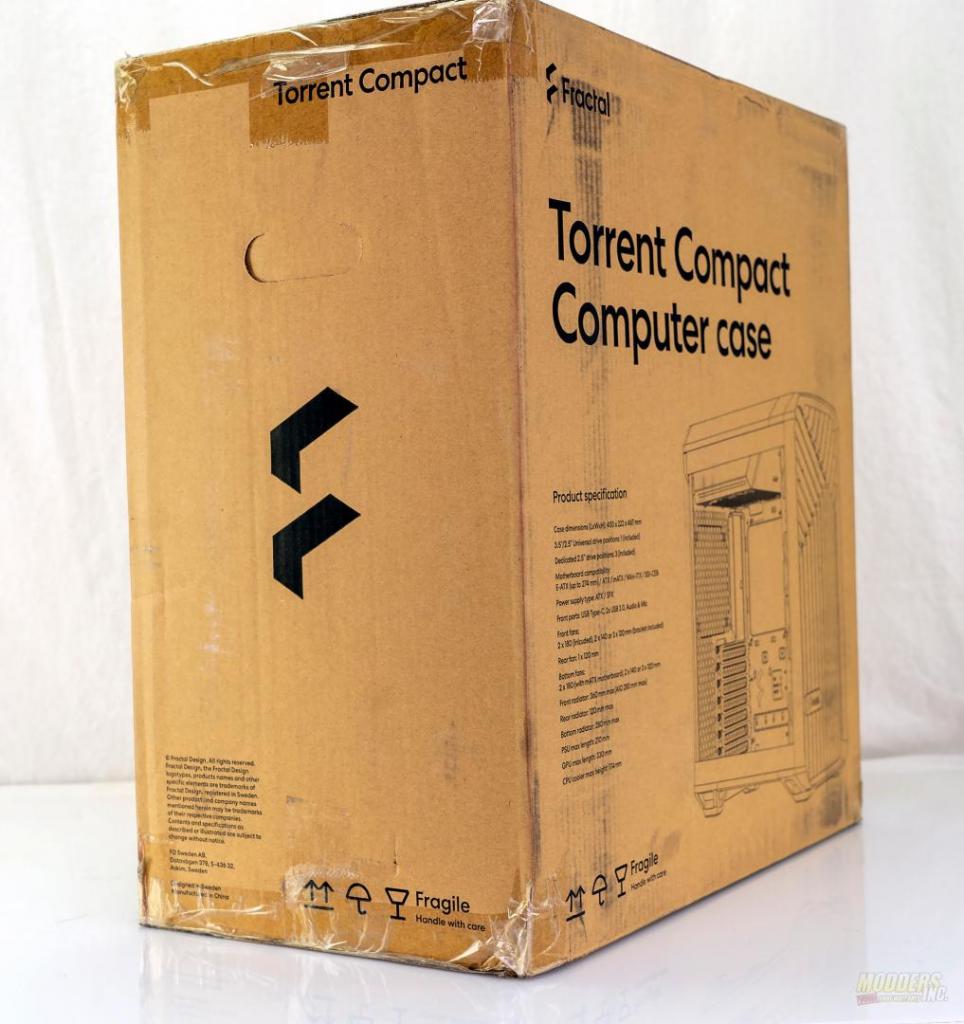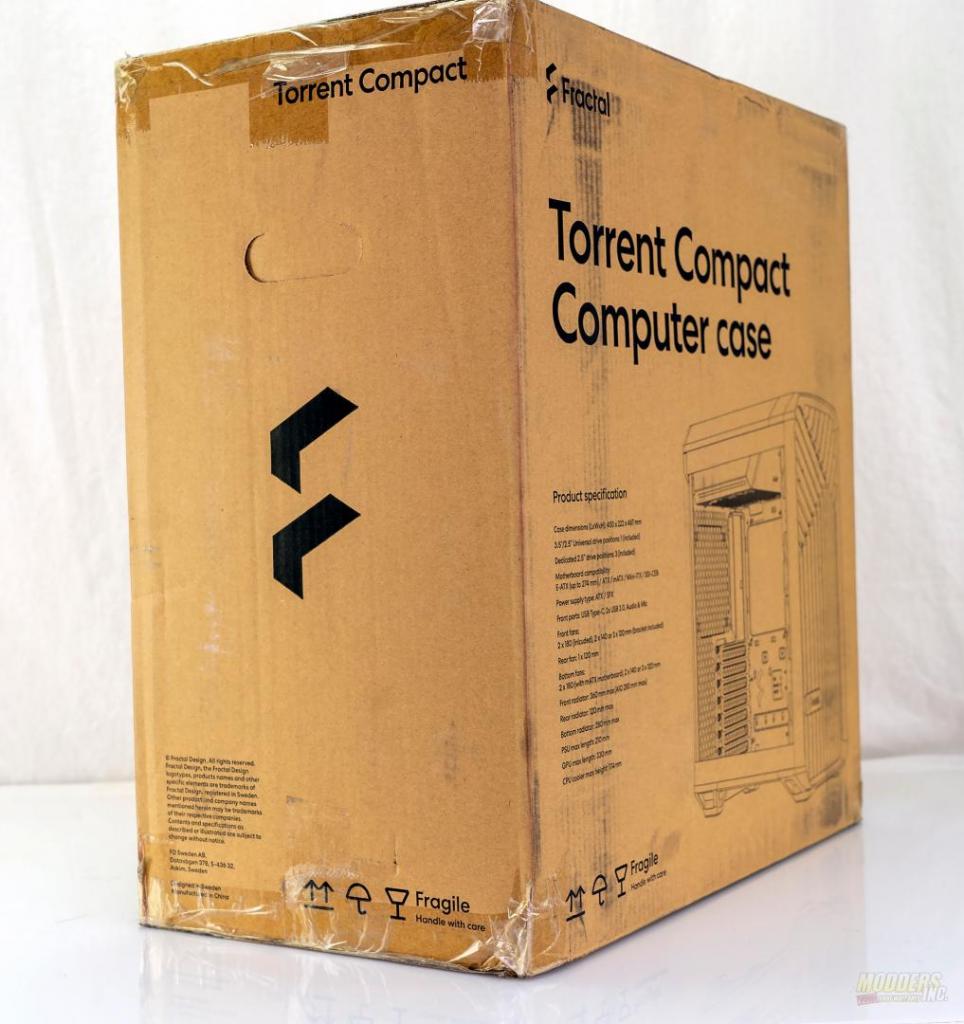 Inside the box, you'll find the accessories kit and the Torrent Compact tucked away inside hard Styrofoam shells. The case itself is further protected by a thin foam cover.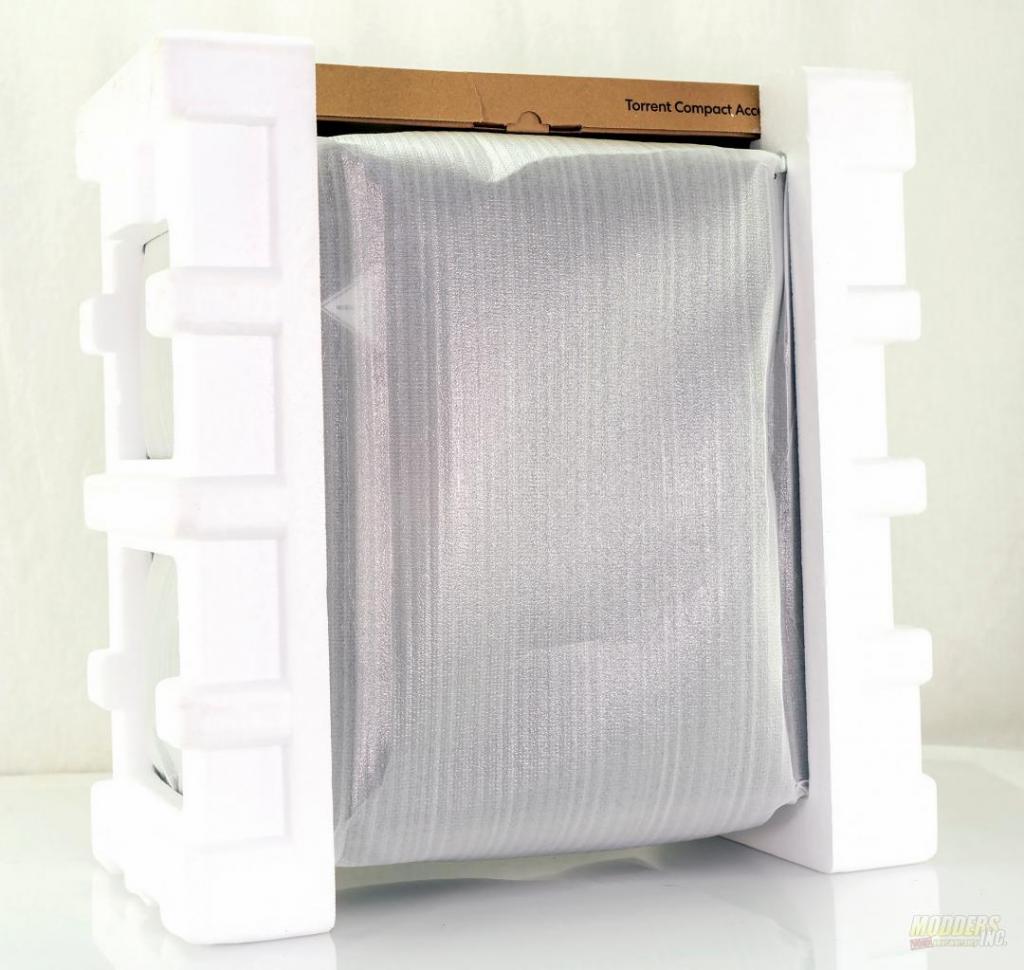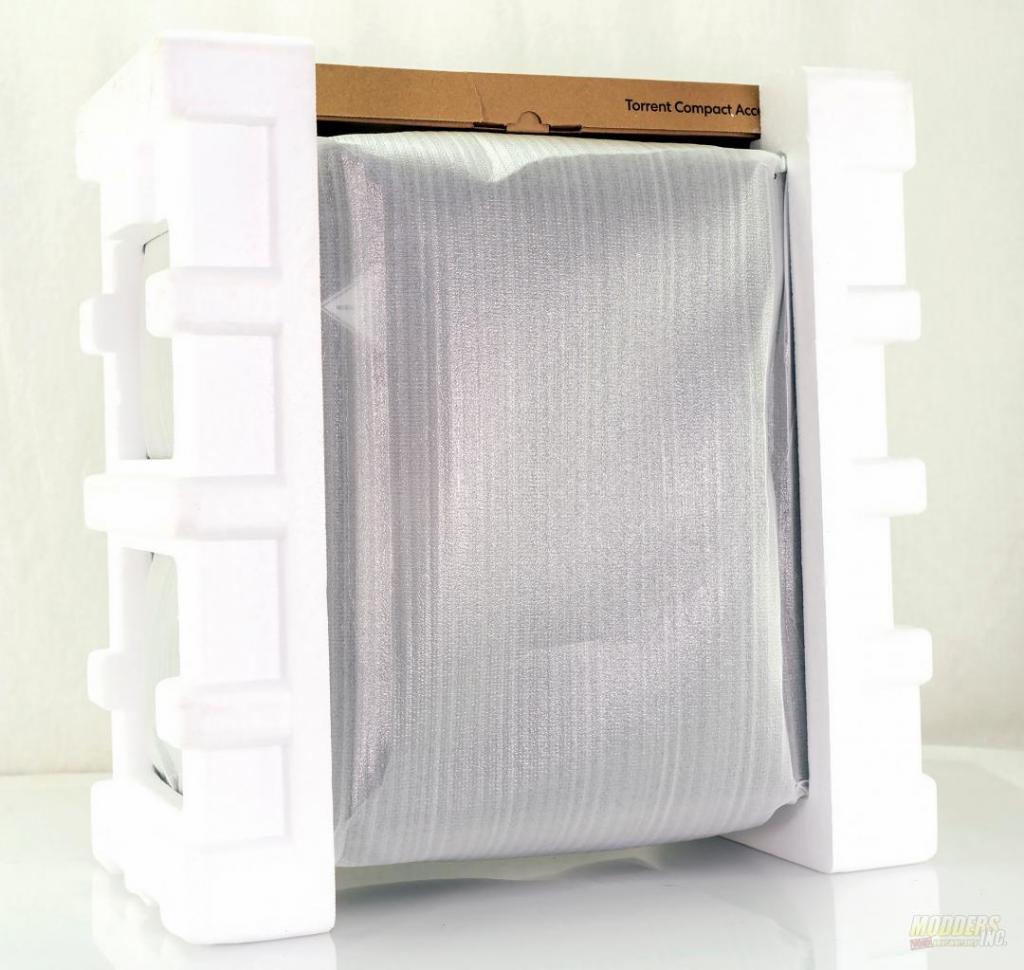 Aside from the case, there is a user guide and an accessories box that will need to be unpacked.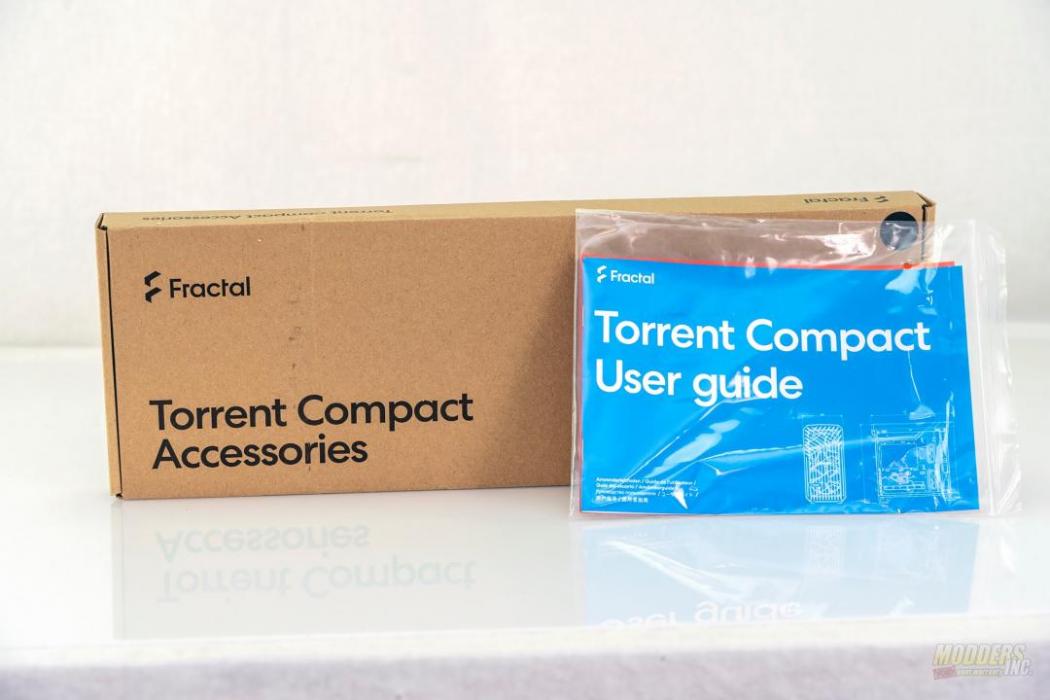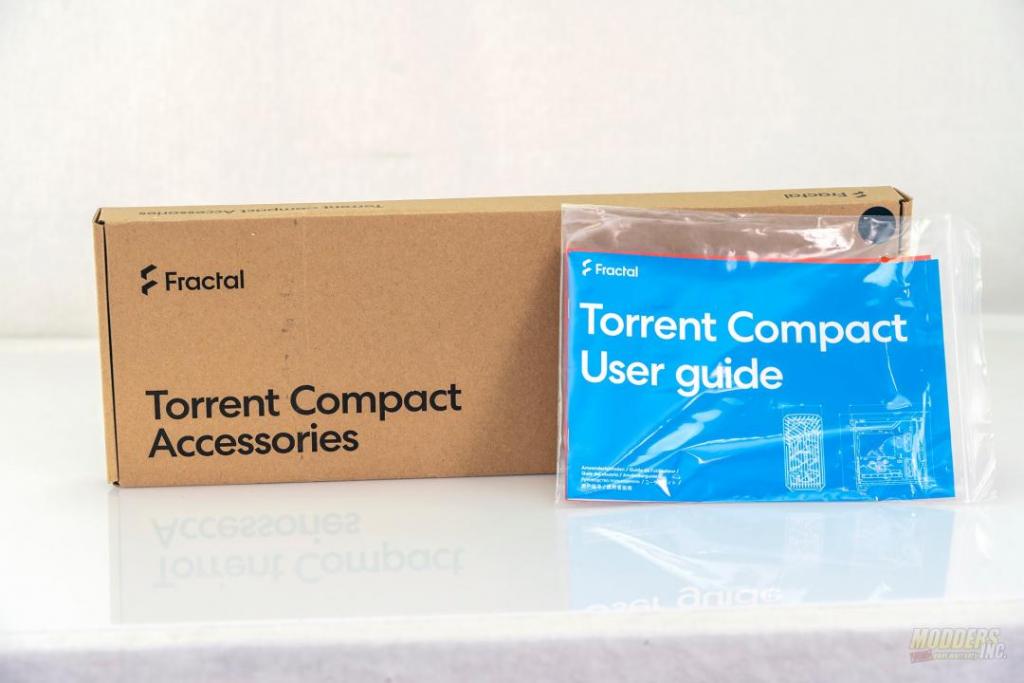 Inside this accessory box, you'll find two brackets for mounting 120 and 140mm fans after removing the 180mm fans from the front of the case. Also in this box, you'll find the GPU bracket. This bracket is designed to screw into the backplate of the case and help support those heavy GPUs.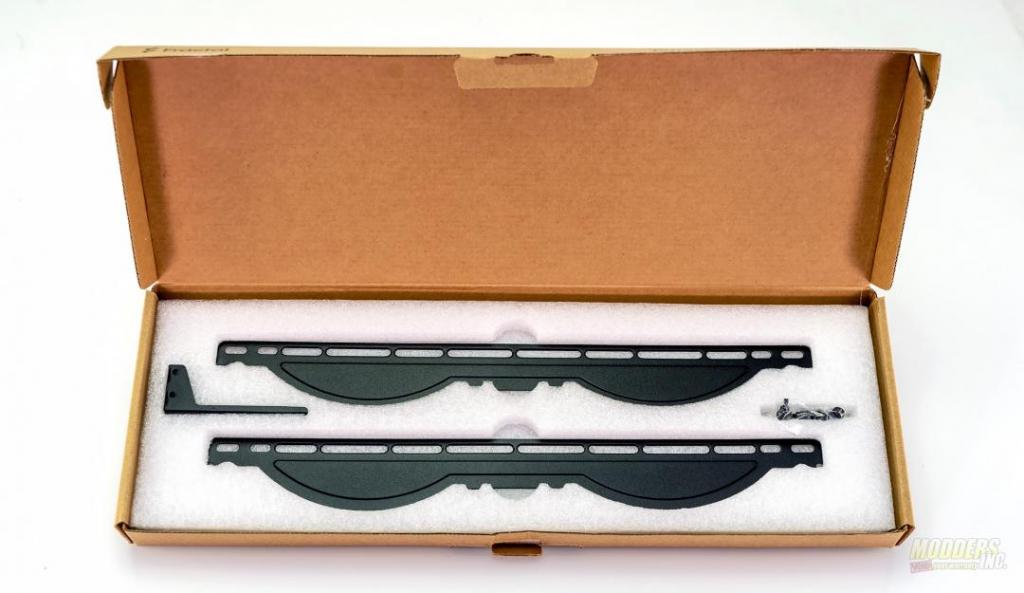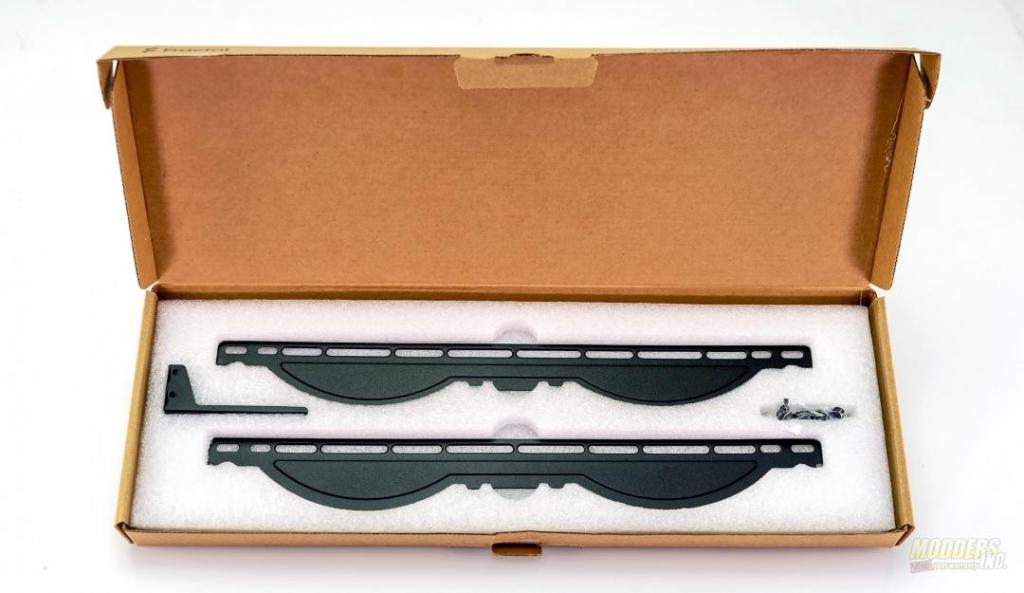 After unpacking all of that, we finally get to the case. Further protection to the finish of the case is provided by a static cling wrap on the top. Each of the side panels has static wraps as well.