A Closer Look at the Biostar Z170X Gaming Commander Motherboard »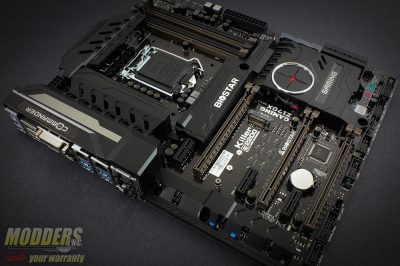 How's this for a controversial opinion: Brand names do not matter. Let me clarify what I mean before you grab pitchforks and rally in front of my house demanding for my head. Brands only matter for those who are not knowledgeable because it serves as a shorthand when you lack information. After all, who has the time to navigate a labyrinth of buzzwords designed to impress or digest fancy marketing terms disguised as technical jargon whenever you read a product box? Once you have the facts and can actually read between the lines, there is no reason to still cling to just a name and limit your options.
With the market as competitive as it is, the reason is even greater to ignore brands. It should only matter if customer service is important because everything is sourced, made and assembled in China anyway (with very few exceptions). Besides, it also opens up a world of options and you never know when you might stumble into something good that you would have overlooked otherwise. This is an outlook mainboard manufacturer Biostar is hoping for so users will give them a fair chance with their new gaming motherboard offering.
[sc:sponsor sponsor="Biostar" product_link="http://www.biostar-usa.com/app/en-us/mb/introduction.php?S_ID=807″ product_name="Z170x Gaming Commander" product_price_link="http://amzn.to/1X3LRiT" product_price="$219.99″ ]
The Z170X Gaming  Commander is a $219.99 motherboard from Biostar that sits as their current top-of-the-line product offering. This is relatively new territory for Biostar, who has previously been creating mainstream/budget oriented solutions and freshly announced last year their move to create more Gaming-centric products. While each manufacturer may differ on what they believe a gaming motherboard is, one thing is certain: it has to have fast and reliable network capability. In the Z170X Gaming Commander, this is provided by an Intel i219V and Killer E2201 Gigabit Ethernet solution, giving users two fast options which can also be teamed for further performance. The Z170X Gaming Commander also makes use of the Z170 chipset's Gen 3.0 lanes with three M.2 slots for fast storage option, coupled with three SATA Express ports (or six SATA 6G ports) and a USB 3.1 Type-C connector. Gaming mainboards are also expected to have good audio for immersive gaming so Biostar provides two in the form of a Realtek ALC898 HD audio codec based onboard solution and a USB powered break-out "Gaming Commander" front panel box for headphones.
As with most motherboard packaging, the rear of the box contains many of the promotional materials that I would be wasting time reading out loud for five minutes if I was a YouTube reviewer, but I respect your intelligence as a reader that you can read that for yourself. There is no point going through it now as the next page will be a closer look at the board itself, minus the promotional fancy names which should be helpful for the readers to understand what they are actually buying. I call that segment
"Minus Shill Tips"
. Sounds catchy, no?
To Biostar's credit, they did not go overboard with the promo names here compared to what other manufacturers do which is somewhat refreshing.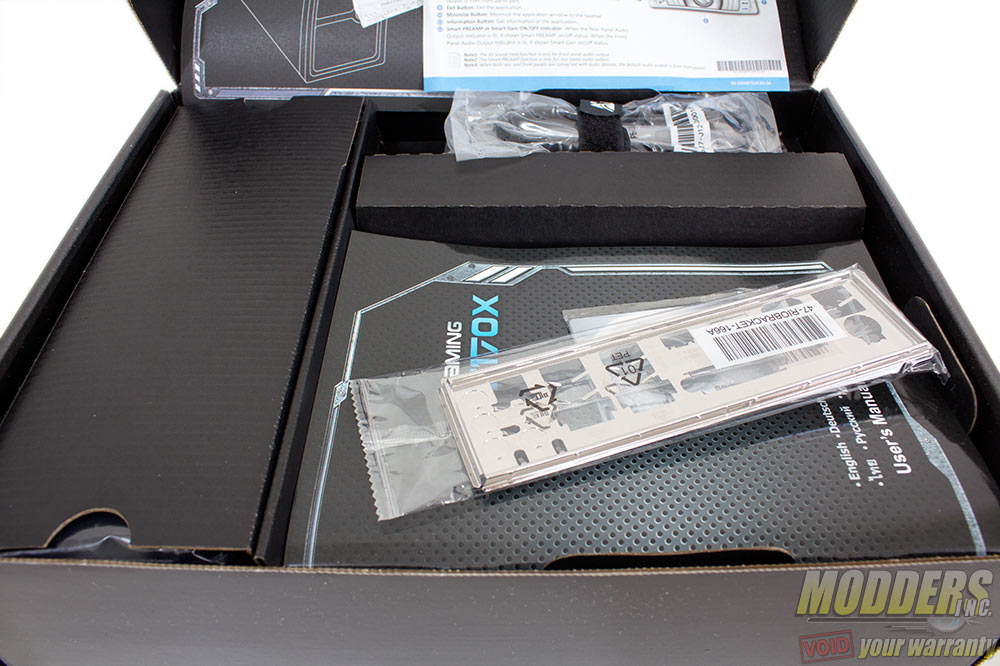 Inside the box, the top compartment contains the accessories while the Z170X Gaming Commander motherboard itself is at the lower compartment (inside an anti-static bag and padded underneath with a foam sheet). The top area is partitioned into three areas containing the different accessory packages.
The accessories for the Biostar Z70X Gaming Commander include the essential driver disc….wait a minute. WHOA! No discs here, which is a good thing since Biostar instead includes a cool USB card that contains all the drivers and software. What I usually do everytime I review a motherboard is plug-in my external disc drive (which is only 8x speed), make an image of the disc, then save it to one of my USB drives so I can easily recall it when I need it. It is an absolute pain in the ass to still use disc drives in 2015 and I have no idea why manufacturers insist on providing it instead of a USB solution. So thank you very much Biostar for being the only motherboard manufacturer so far to have done this.
Other accessories include an IO shield, a user's manual, SmartEar 3D utility usage guide sheet, Gaming Commander usage guide sheet, SATA cables and Gaming Commander breakout box with mounting screws.
The Gaming Commander is a 5.25″ half-length front panel box that installs in the front of the user's chassis and provides alternate audio support as well as quick activity LED function. It has it's own Gaming Commander connector that must be plugged in, a pass-through for the front panel HD audio header and an internal USB header connector. I will explore the function of this box further later but for now, the USB header suggests that it is a sound-card of sorts rather than just a simple pass-through. The cable is awfully short at only 50cm (19.685 inches) however for something that is supposed to be installed on the front panel of the case. This would make it difficult to install on full-tower cases.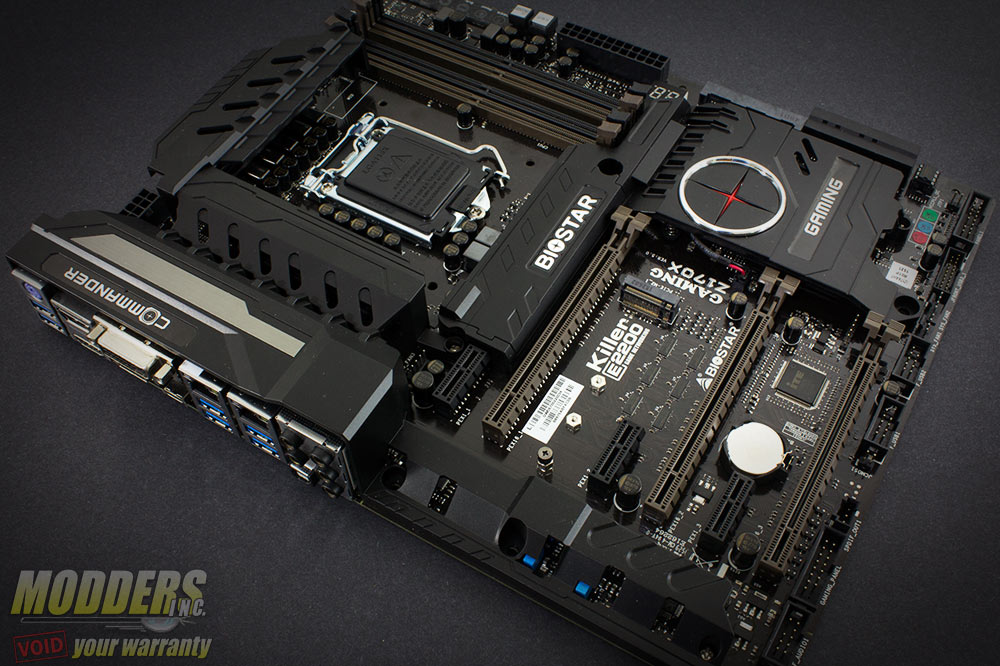 The Biostar Z170X Gaming Commander uses an ATX form factor measuring 305 x 244mm and has somewhat of a military look to it with black "Gaming Armor" (what Biostar Calls that plastic covering on most of the body) and brown DIMM slots and PCI-E x16 slots. The reddish brown PCB traces on the 6-layer PCB also compliment the brown on the expansion ports as well as the marking on the black capacitors.