« Intro
|
Page 3 »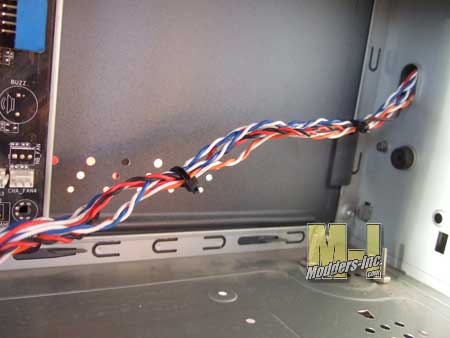 The first one is quick and simple as all you need to do is take the wire and group them together and then grab some small plastic cable ties and tie the wires together.  That took about 1 minute to do and it already looks better, but I like to take it one step farther.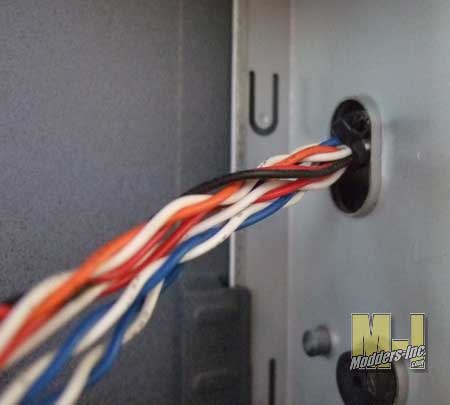 First I place a wire tie right at the place where it enters the case and make sure that it is nice and tight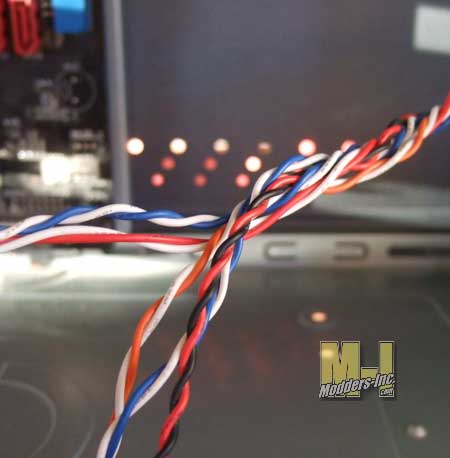 Next I like wind or braid the cable into a piece that looks more like a piece of rope. This gives the wires a singular and tight look.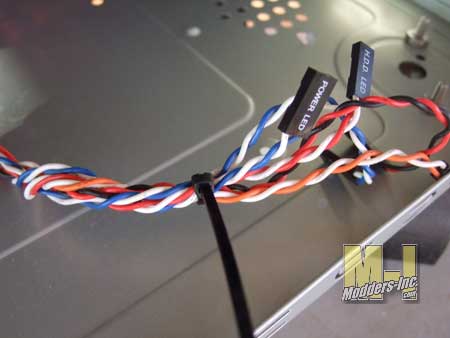 After doing this to the length of the wires you need to leave a little room at the end to allow yourself some flexibility to place the connectors onto the motherboard pin outs. Now go back and place more plastic cable ties along the now single wire. The amount and placement of the ties is up to you as you will know where the wire needs to bend and conform to the case when you begin to route the wire(s). Hmm, what about that big piece that is left over once the tie is pulled tight…