« Page 4
|
Page 6 »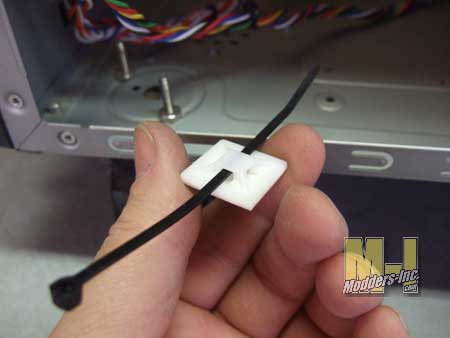 Now that we have our wires routed and looking good we want to make sure that they stay that way. Sure they may not move to much if it just sits on your desk but if you move it or take it a LAN to show off your awesome wiring job then it is best to make sure that the wire are secured. This is where the adhesive block comes into action. Shown in the image we can see how the tie goes through the block. The wires go across the top off the block and the cable tie is closed and use to secure the wires.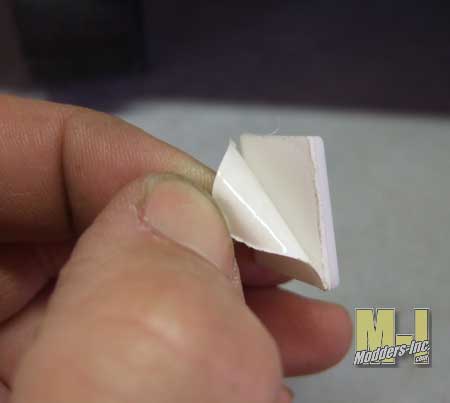 All that is need to do is to find the ideal spot to place the mounting block, peel of the paper on the back…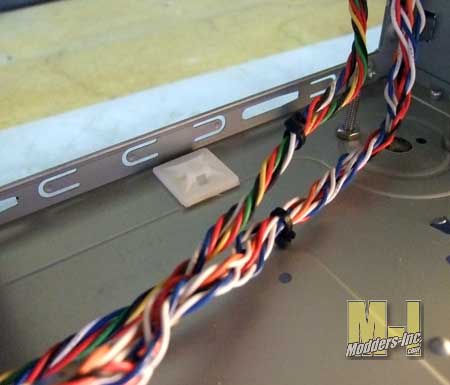 and place it in the desired location.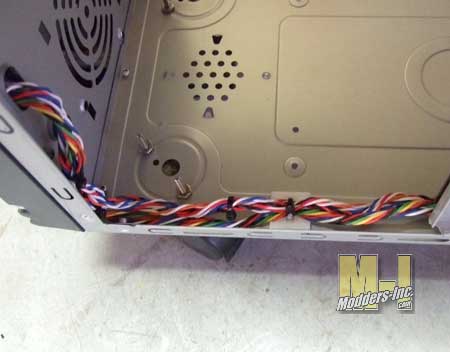 Snitch up the cable tie and there you have it a well placed, well routed bunch of wires that will not be going anywhere. With this method you just learned and you can apply it to any combination of wires that you have. You can do this when you route and hide wires behind your motherboard tray, which most cases nowadays allow you to do. Or you can hide then on the backside of the 5.25 drive bay cage… you get the idea, don't you? Sure you do, I can see the wheels spinning now.