It's that time again for the biggest online case mod contest by Cooler Master.  Today Cooler Master announced its judge panel for the 8th installment of the Case Mod World Series. For the first time, the organizers have recruited a mixture of judges as a means to continue Cooler Master's mission of growing and diversifying the modding community. This year the panel will consist of seven representatives including Dave Alcock, representing bit-tech, Antony Leather representing Custom PC, Dewayne Carel representing Modders Inc, Mhike Samsin representing TantricmodZ, Cameron and Anthony representing TweakTown, Logan Hale representing Crit TV, and Tomi Adebayo representing UNILAD Tech. For more information on this year's judges and judging criteria, please visit the official website http://makerhub.coolermaster.com/cmws-2017.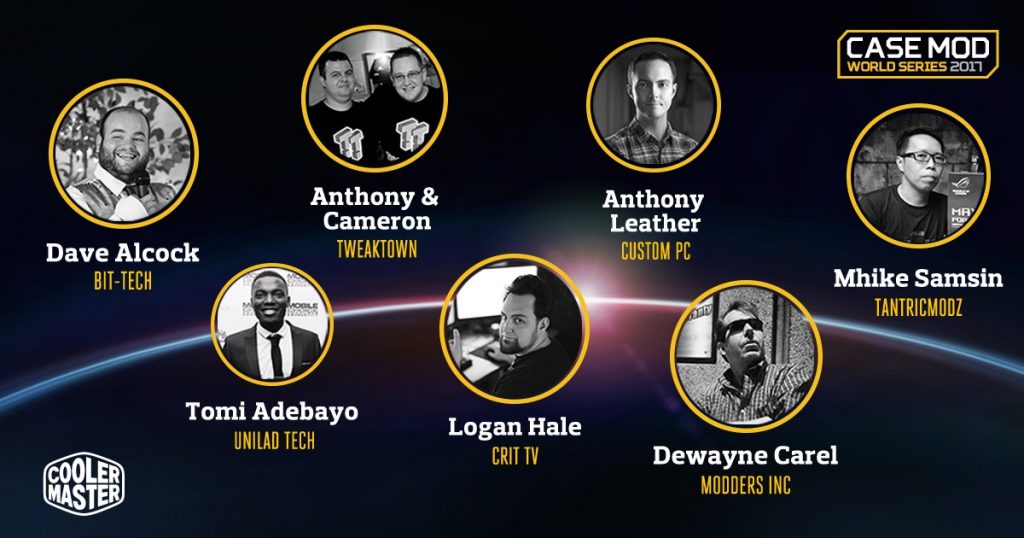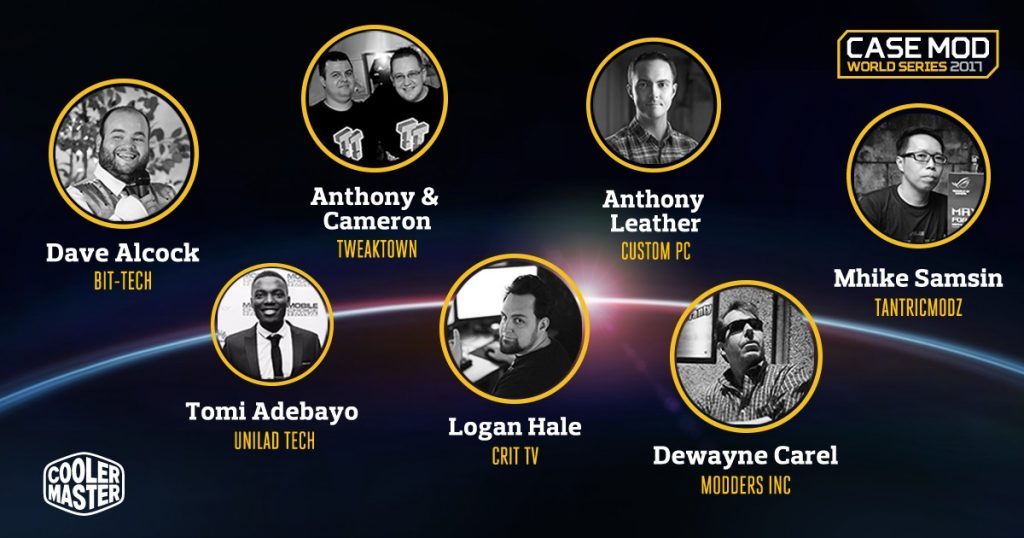 'We're seeing more and more so that case modding is getting attention from a wider audience and want to ensure our platform is representative of this' Commented Raymen Wu, Marketing Director. 'We're committed to growing the modding community and hope to see more newcomers inspired to join this year.'
About the Case Mod World Series 2017
The event is being co-sponsored by many leaders in the PC building industry such as Intel, ASUS, Nvidia, HyperX and Dremel. Some fantastic prizes totaling over US$40,000 are in store for this year's winners, but there is more reason to get involved than just the jackpot. Modders can share their fantastic creations with a worldwide audience and fire up their creative juices with other local modders through regional events. The registration deadline for this year's competition is March 31st. To get involved and stay up to date as the competition unfolds, please visit: http://makerhub.coolermaster.com/cmws-2017
Want to register for the contest?