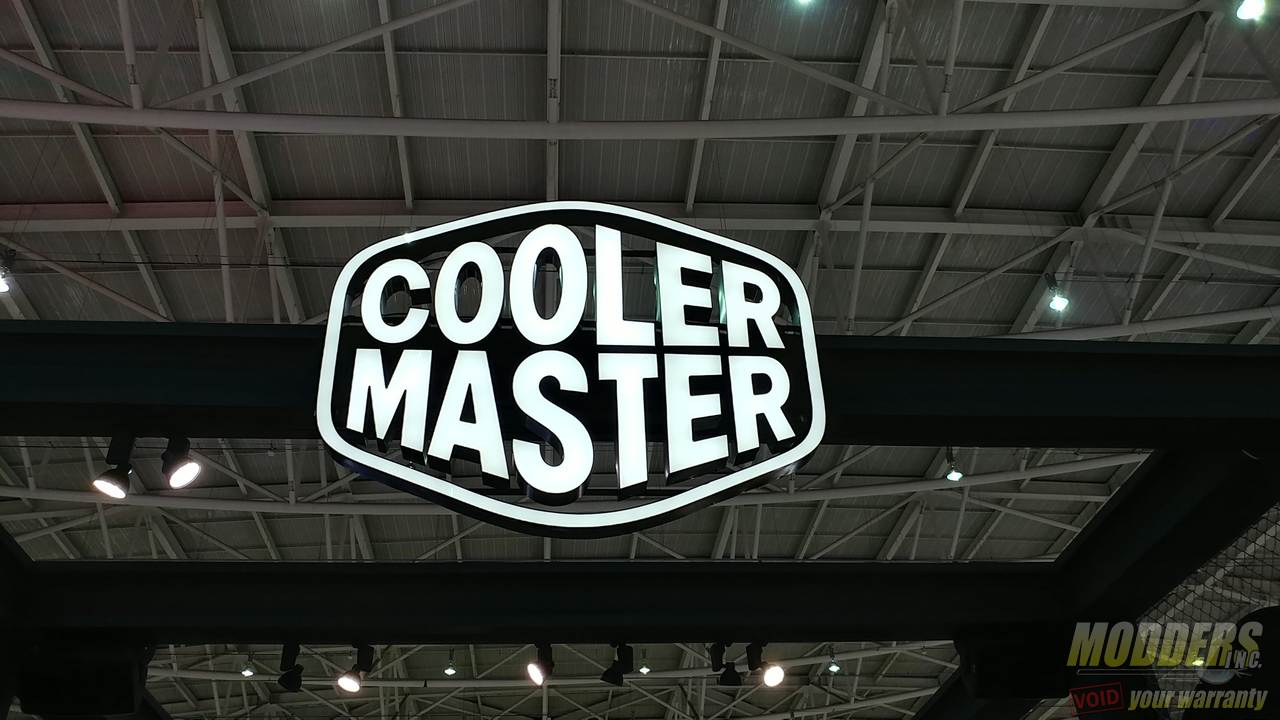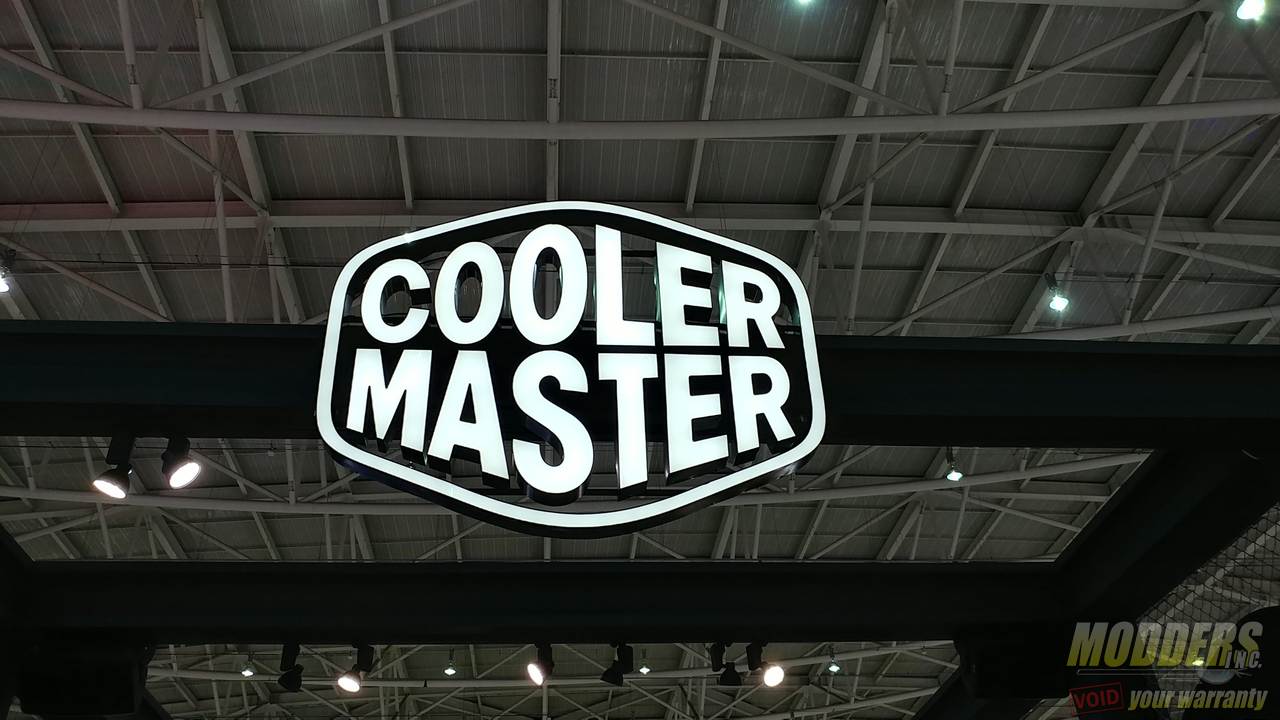 Cooler Master unveiled several classic cases that have been redesigned for 2017 at Computex. This includes the HAF series and the Cosmos case series, as well as new additions to the MasterBox series.
Cosmos II Limited Edition
Cooler Master announced the Cosmos II Limited Edition a few days before Computex in celebration of their 25th anniversary. It features dual tempered glass side panels and an interesting aluminum construction for the panels and handles. The internal color is painted black illuminated by blue LEDs, while the outer shell is silver
Cosmos C700P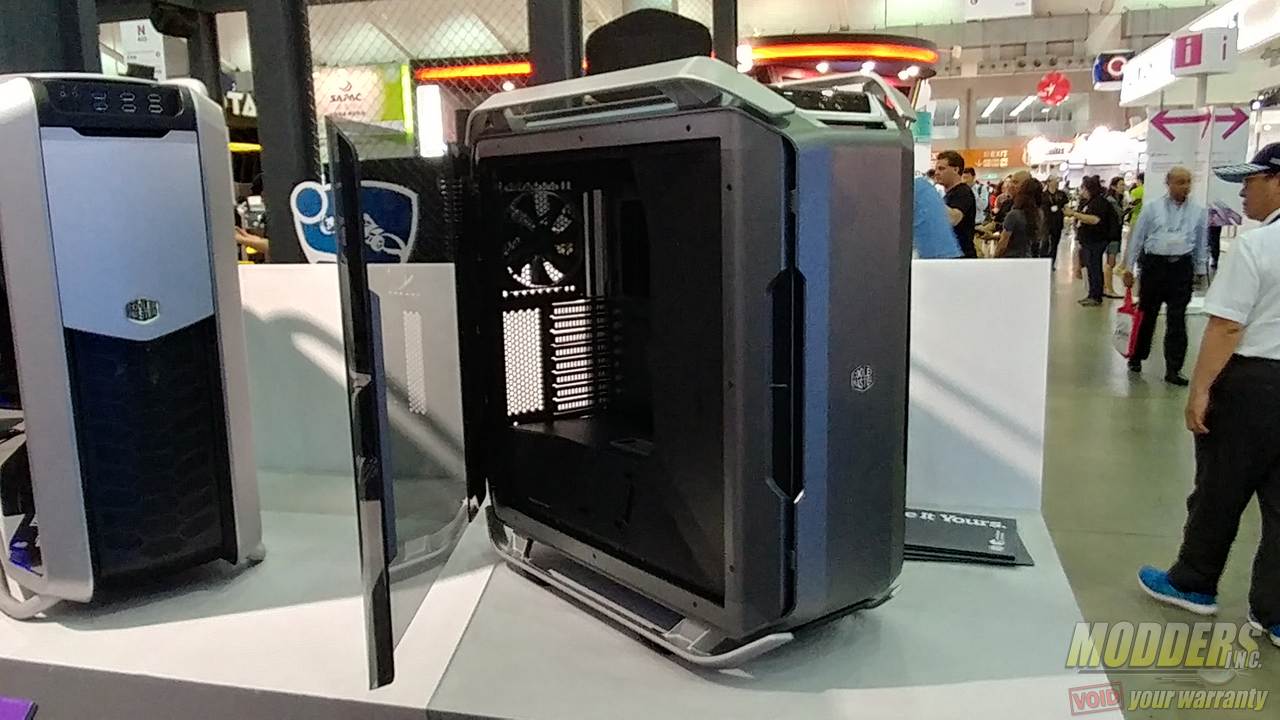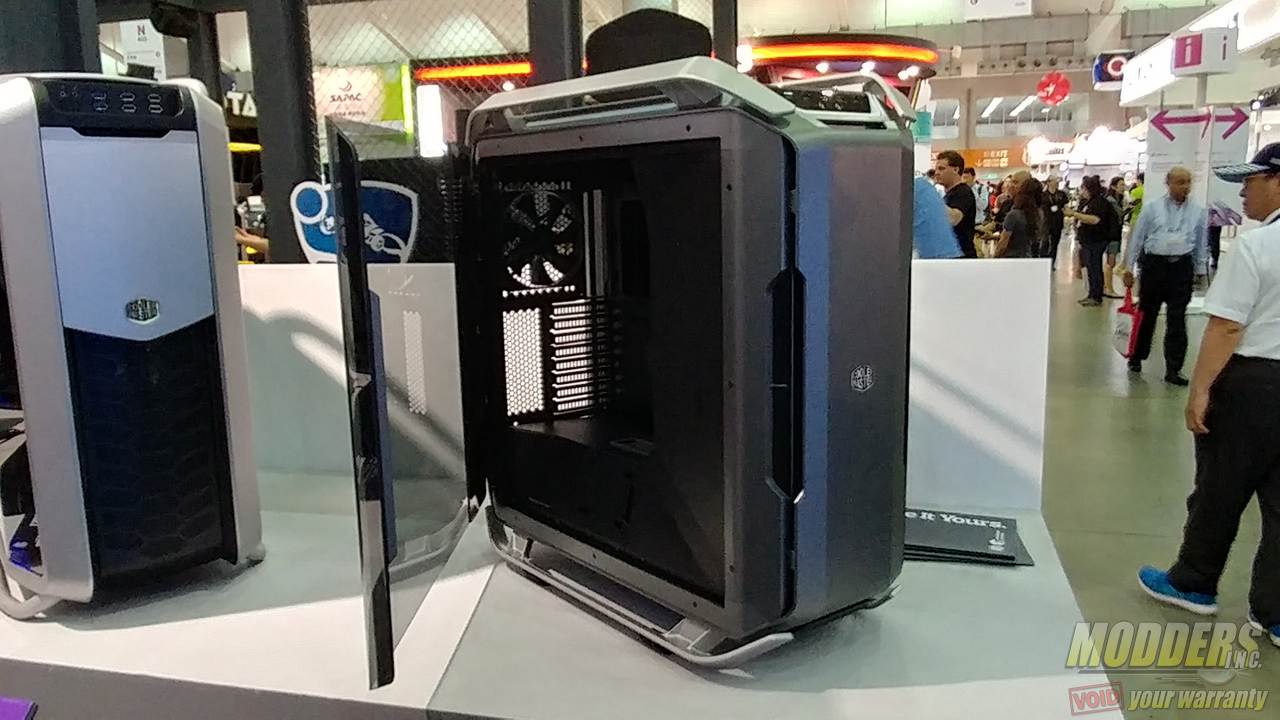 The new Cosmos C700P is smaller in stature and has a more modern look. The rounded top handles are now flattened, designed more for aesthetics than utility. It still retains the distinct Cosmos look and the flattened top handles is also reflected as the stand at the bottom. It actually resembles skis. The entire side-panel is also made of tempered glass.
MasterBox Q300T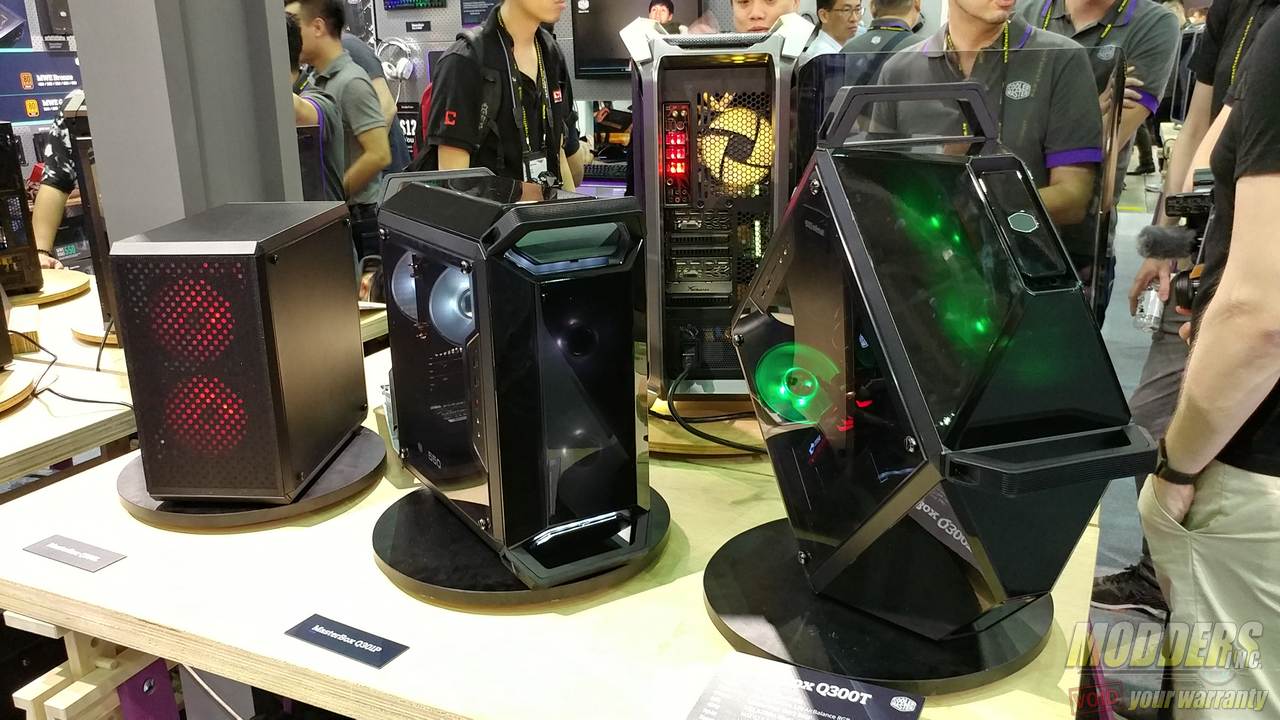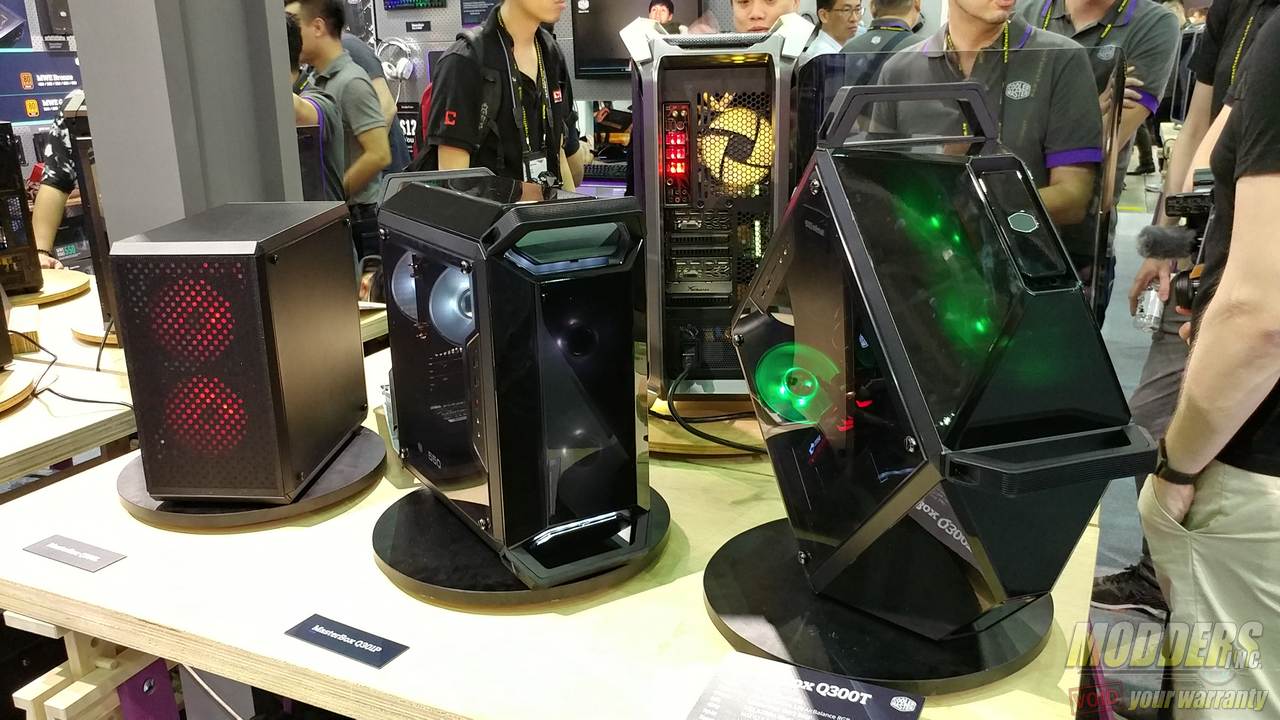 The MasterBox and MasterCase series is known for their versatility and their FreeForm modular system. The new MasterBox Q300T takes that to the next level and can convert itself from a simple box to a very unique looking showpiece with the replacement of several panels. Cooler Master displayed this prototype at their booth demonstrating how modders and makers can easily have fun with its FreeForm design.
MasterBox K500L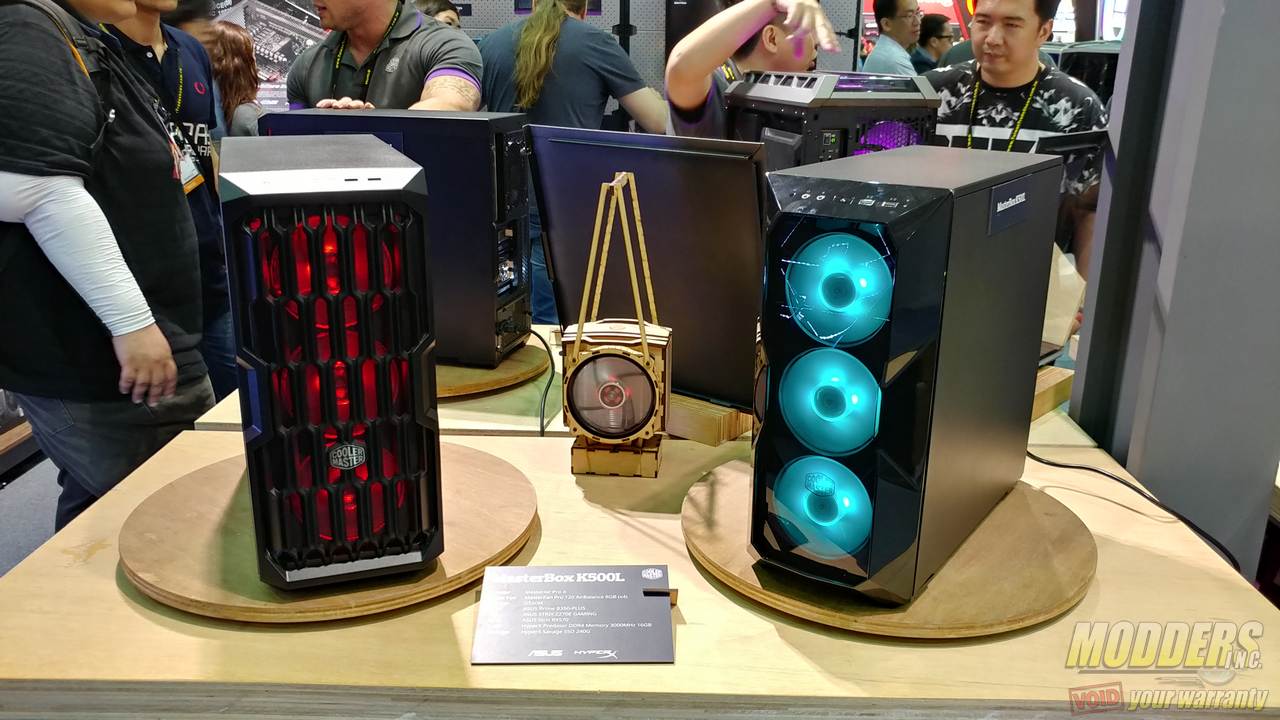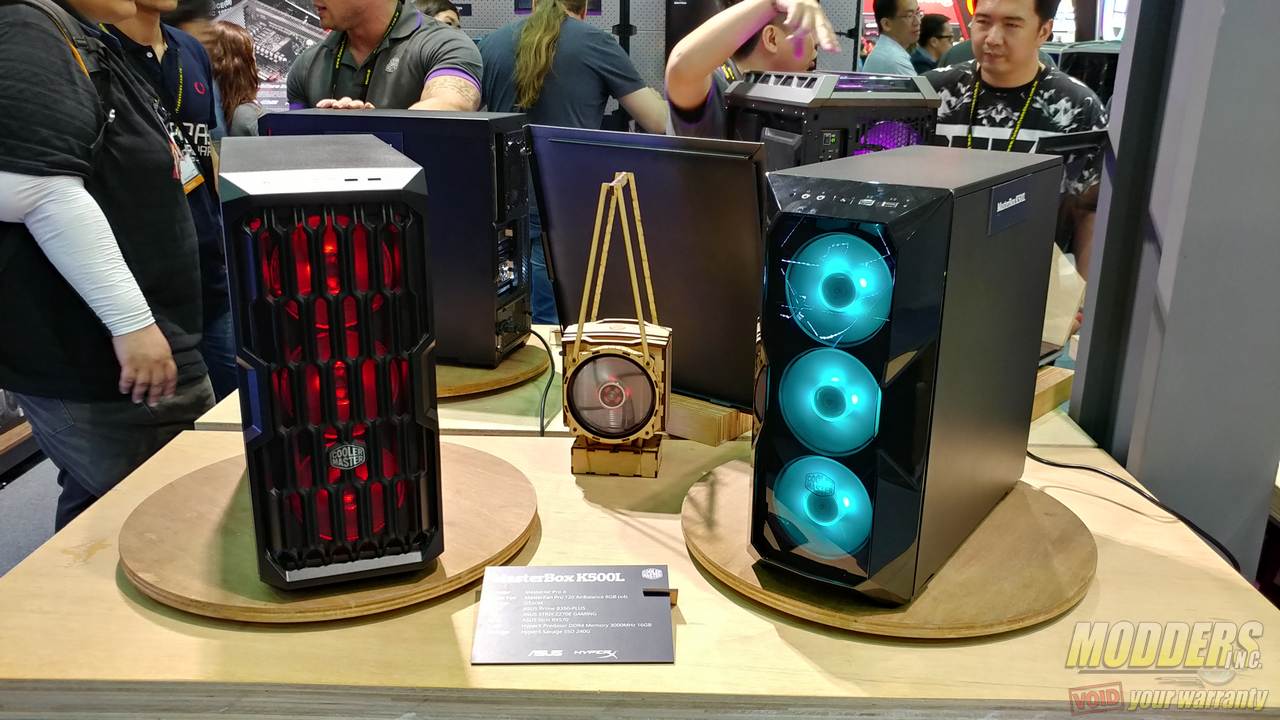 Cooler Master's MasterBox K500L follows a more standard design and is going to be targeting the super-budget builders. Two front panel prototypes are on display at Computex with Cooler Master asking people which of the two designs they prefer.
MasterCase H500P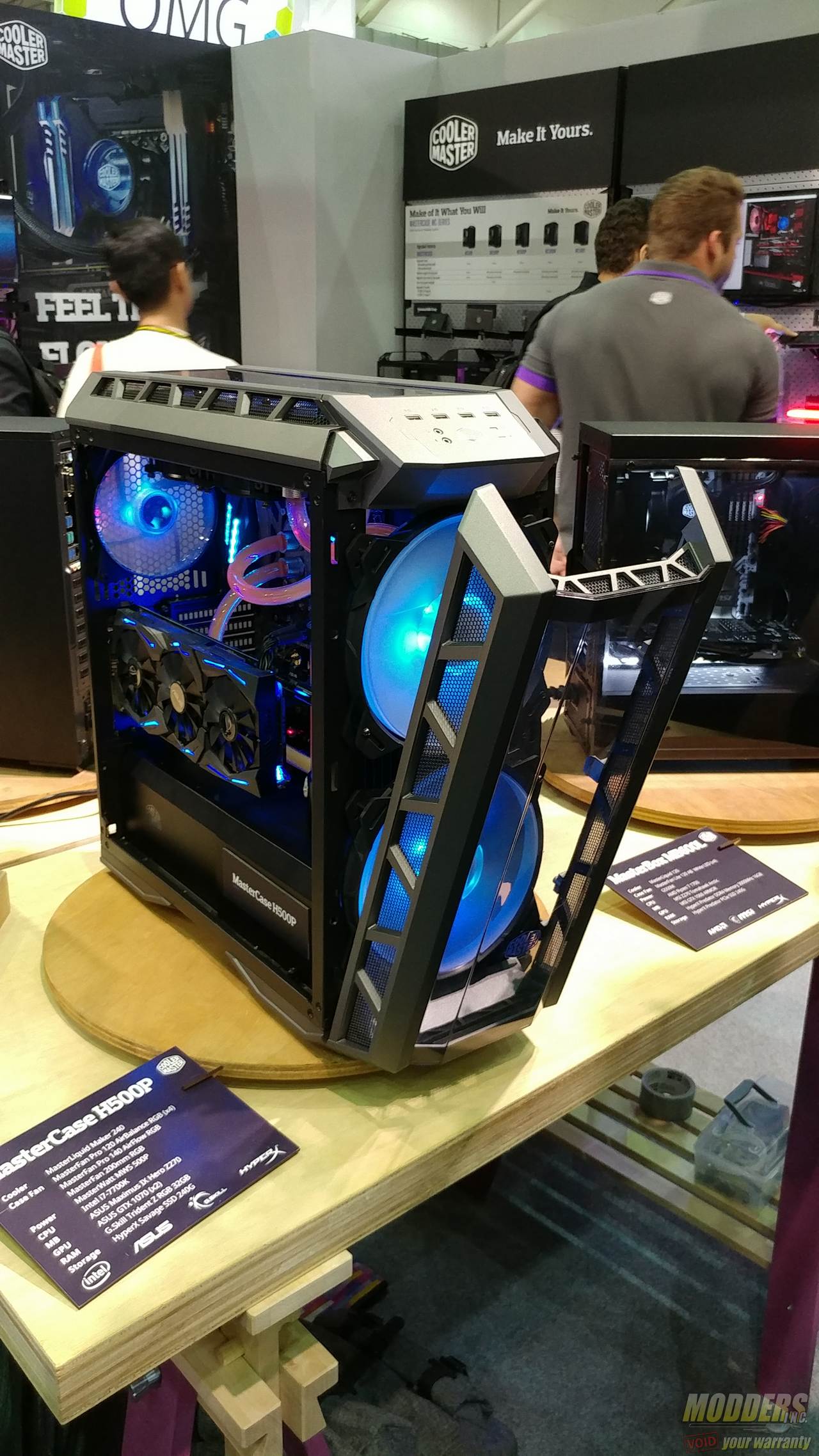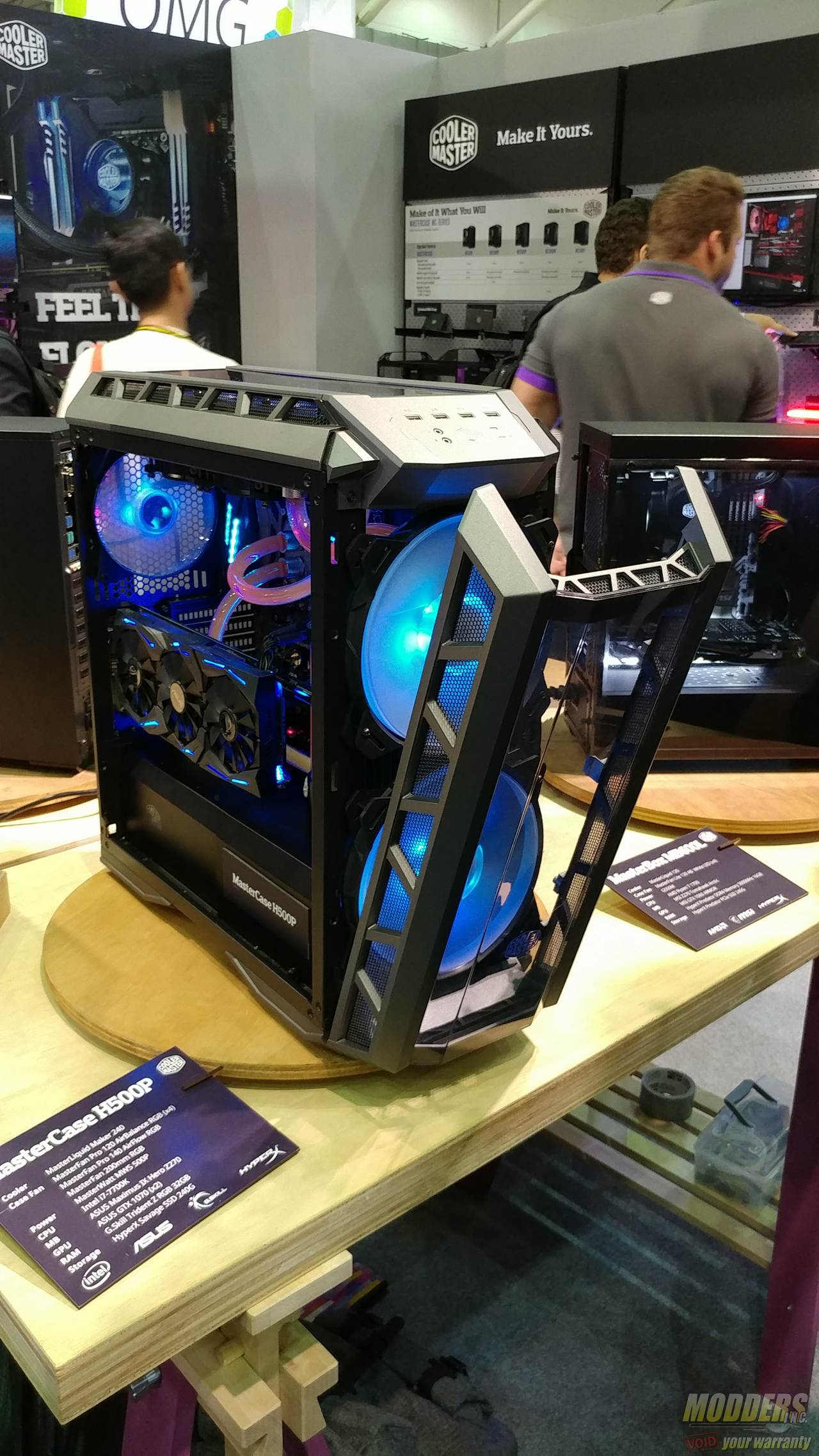 The HAF series is back! It is now part of the MasterCase series and the first model is the H500P. It is much sleeker looking than previous HAF models, taking on the basic shape of existing MasterCase models. The new H500P has its own personality however and it looks amazing in person. The entire top and front panel have windows, but massive airflow vents along the edges let the fans draw the airflow in. Speaking of airflow, two massive MasterFan RGB LED 200mm fans are in the front.
It also has dual full-view windowed side panels, with the area behind the motherboard tray fully covered. There are almost no visible cables, since there are custom cover panels that hide it. This case easily is the best looking case at Computex.