Keyboards
Cooler Master ControlPad
A creative professional, streamer, or gamer must have
« Drivers and Application
The ControlPad by Cooler Master is definitely a useful keypad that many will find beneficial. I have spent a few weeks looking and just playing with this pad and it works well when configured properly through the Cooler Master MasterPlus software. The software is intuitive enough to get you up and running in a matter of minutes. This is a big plus. Let's face it no one wants to spend time figuring out how to assign a macro or how to create a delay. The top two scroll wheels come in handy as well. One scroll wheel is dedicated to LED brightness and another to volume control.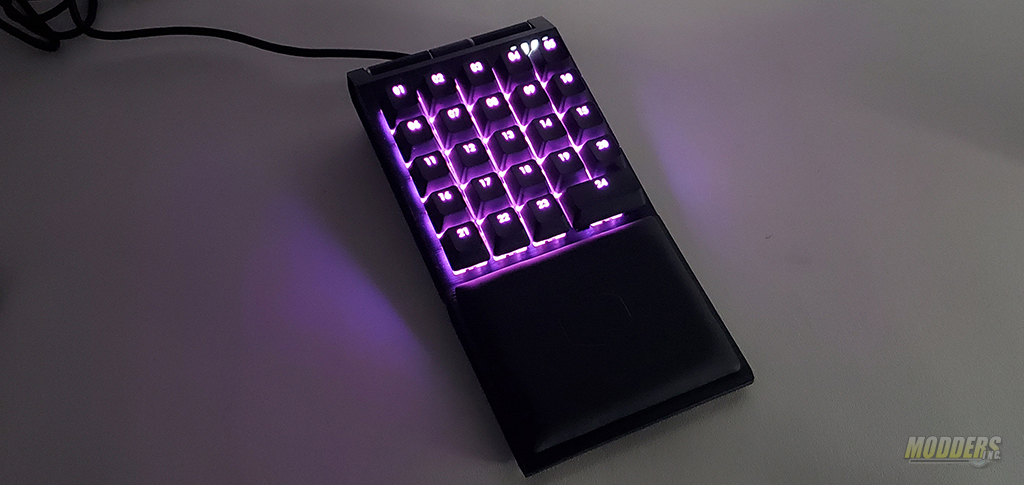 Cherry MX Red is a great pick for this keypad. The keys are fast and highly responsive when pressed. The overall quality of the build of the switches is superb and there is little or no maintenance required.
The quality of the ControlPad itself is very solid as well. The device is not flimsy and does not generate heat or make any noise. In my time of observation and use, I had absolutely no issues with ControlPad or its functions. The build of the wrist pad is very similar to ControlPad. The structure is still based on the ABS plastic with a brushed aluminum bezel.
Right now ControlPad retails for about $90 USD.  There are a few similar products on the market such as the Razer Tartarus Pro or the RedDragon K585. A quick search on Amazon shows quite a few products similar to the Cooler Master ControlPad. Based on the key type and market placement I feel that ControlPad worth every penny if you need an extra set of keys along with Cooler Master's great build quality and customization options.  The ControlPad is a Great product.  I highly recommend it.