Page 2 »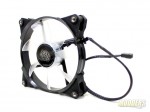 Much like the government, most people just want cooling fans to shut up and do their job. We tolerate the noise both create if they are effective but most people would prefer something that gets the task done without creating a lot of unnecessary rattling. Cooling fans thankfully are also a lot easier to replace so if it doesn't fit our needs, we can just kick it to the curb and replace it as fast as we can get to the store and as often as we can afford. When we finally find a good one, it doesn't matter how uncooperative the system is, if it is good at its job and it is made up of bright ideas, it will be effective.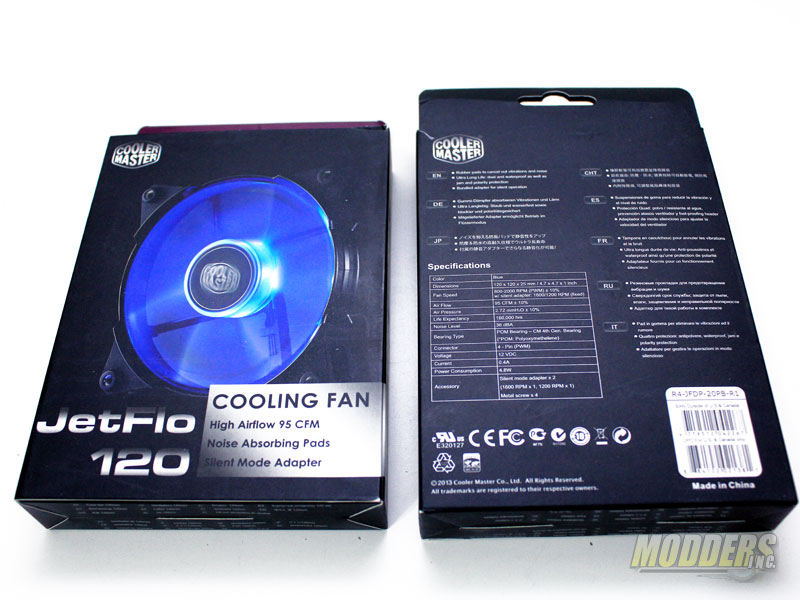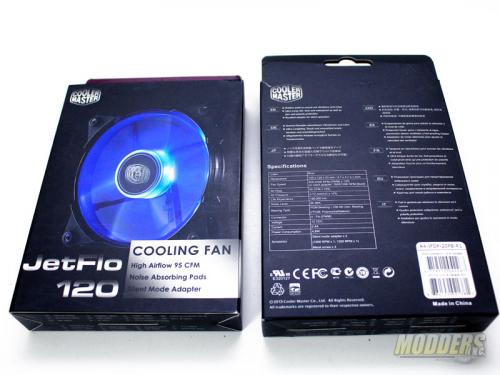 While the cost of running for political office can cost upwards of half-a-billion dollars, the cost of a good cooling fan should only set back people $30 at most. To appreciate a cooling fan however we have to understand a little bit of how it works. Fans are basically brushless motors with an electromagnetic coil and a magnetic rotor with blades to push air in one direction. From this simple design, many variations and improvements have been made throughout the years to deliver specific performance depending on the use and function needed.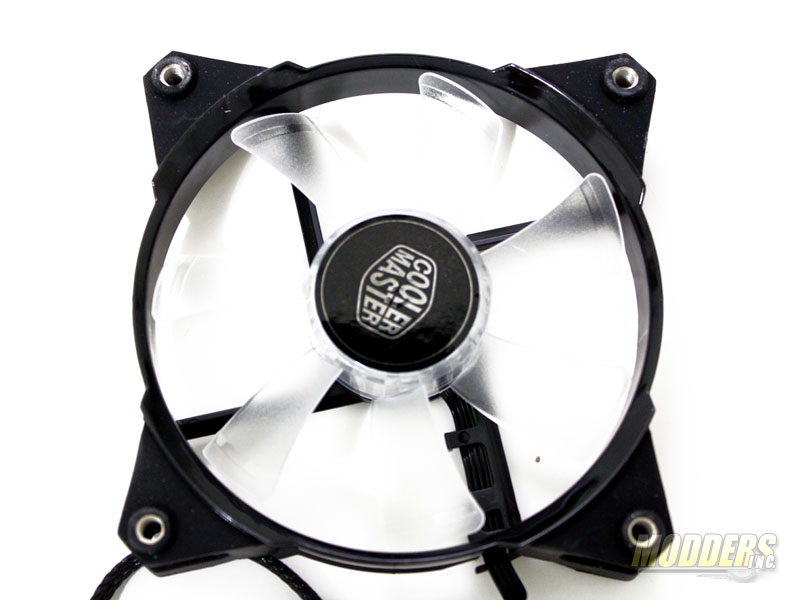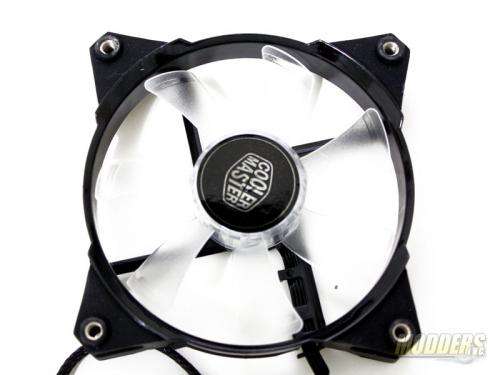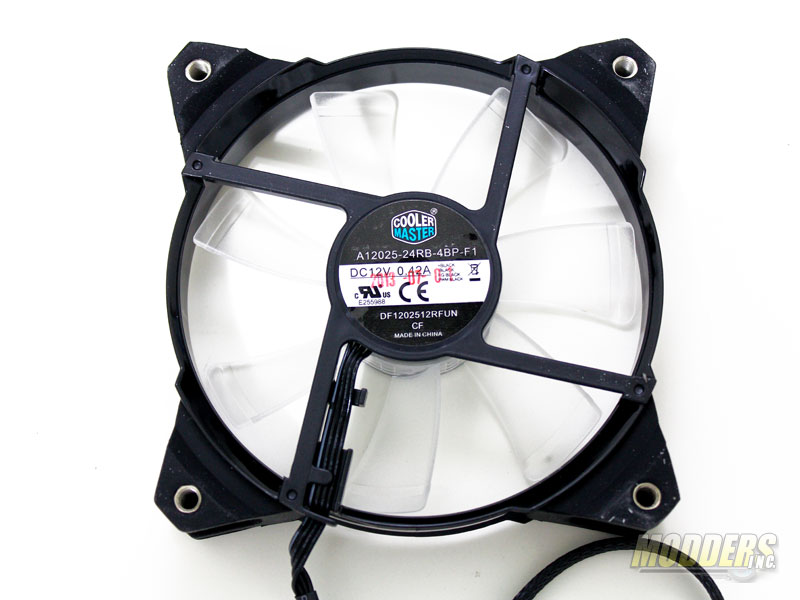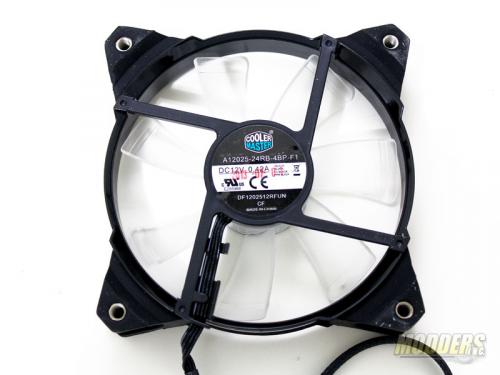 Blade design and bearing design are the two main features that often manufacturers change depending on what they want to do. Cooler Master's latest JetFlo series for example, which was announced at CES 2013 earlier this year, is designed for high CFM use and low noise output. The JetFlo series 7-Blade design directs air more towards the center compared to other case fans and it looks quite attractive doing so with its translucent blades and evenly distributed LED illumination. User's may choose from the patriotic American staple of red, white and blue variants or a black non-LED version for a more understated and contemporary look.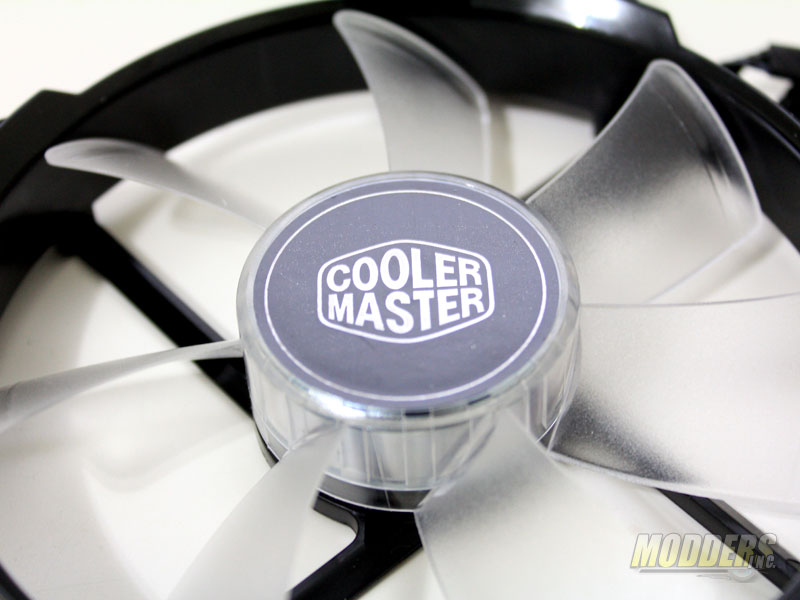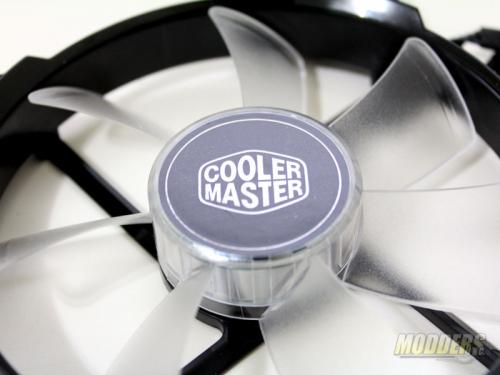 The new JetFlo 120 also features the Polyoxymethylene bearing used first by the CM SickleFlow X fans and will soon be found on updated CM CPU coolers as well. Bearings determine the noise and the lifespan of a fan so it is important to design and select this part properly, especially if it is going to be the foundation of the next generation of fans from your product line. Cooler Master chose well with the use of Polyoxymethylene bearings (or POM bearings to spare the dyslexic) for it has excellent lower noise properties and has a longer lifespan compared to typical Sleeve bearing alternatives.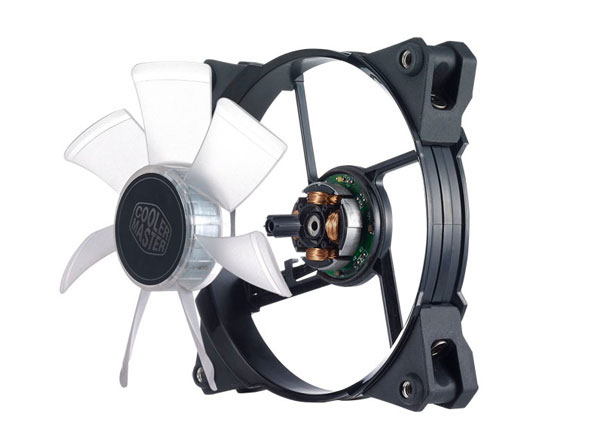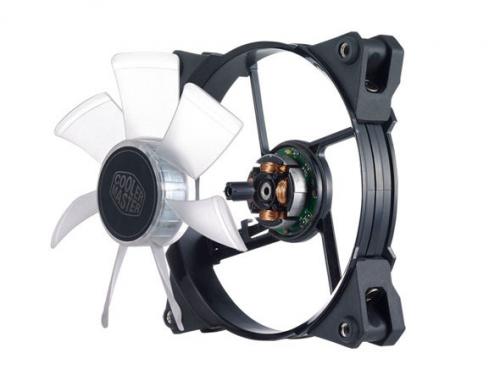 Model
R4-JFNP-20PK-R1/R4-JFDP-20PR-R1/R4-JFDP-20PB-R1/R4
LED Color
Red / Blue / White / Dark (No LED)
Dimensions
120 x 120 x 25 mm / 4.7 x 4.7 x 1 inch
Fan Speed
800-2000 RPM (PWM) ± 10%; w/ silent adapter: 1600/1200 RPM (fixed)
Air Flow
95 CFM ± 10%
Air Pressure
2.72 mmH2O ± 10%
Life Expectancy
160,000 hrs
Noise Level
19 dBA (1200 RPM with included silent mode adapter)
28 dBA (1600 RPM with included silent mode adapter)
12-36 dBA (PWM)
Bearing Type
POM Bearing – CM 4th Gen. bearing (*POM: Polyoxymethelene)
Connector
4-Pin (PWM)
Voltage
12 VDC
Current
0.4A
Power Consumption
4.8W
Accessory
Silent mode adapter x 2 (1600 RPM x 1, 1200 RPM x 1), Metal Screw x 4