PC Case Fan
NZXT Sentry 3 Touch Screen Fan Controller Review
Page 2 »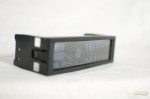 Few things are worse than having an excessively loud computer. Not only does it detract from the overall style of the computer, but it can be a serious nuisance to anyone in the same room as the machine. There are a few things one can do to prevent having an overly loud PC. You could either buy slow, quiet fans or you could purchase a fan controller. The second choice is probably best, as it allows you to ramp your fans up and get that much needed cooling power when you have a reason to use it, or keep your fans quiet when it's not needed.
[sc:sponsor sponsor="NZXT" product_link="http://www.nzxt.com/product/detail/144-sentry-3-fan-controller.html" product_name="Sentry 3″ product_price_link="http://store.nzxt.com/SENTRY-3-FAN-CONTROLLER-p/ac-sen-3-b1.htm" product_price="34.99″ ]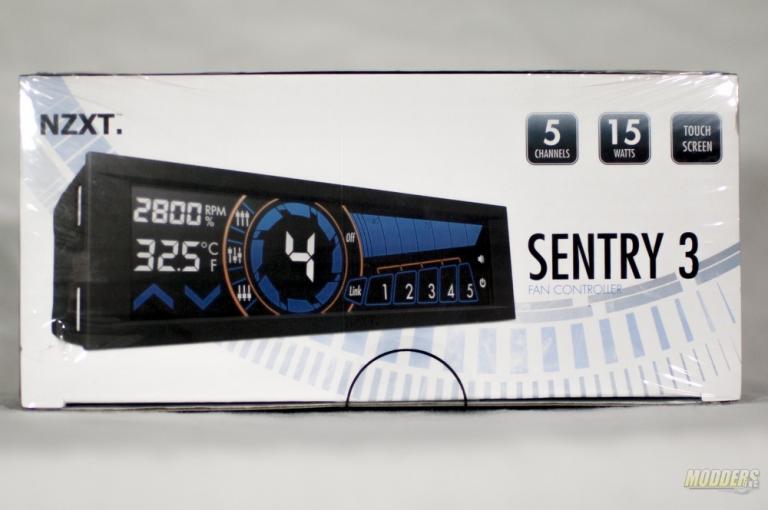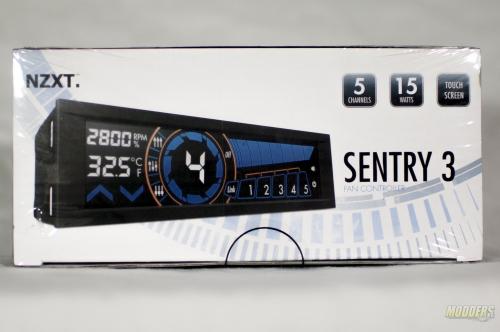 The Sentry 3 comes in a small cardboard box which is wrapped in clear cellophane. The front of the packaging features an image of the Sentry 3 in action. As you can see from the front of the packaging there are 5 channels with up to 15 watts per channel available to control your fans. In case you hadn't figured it out, the Sentry 3 fits into an empty 5.25″ drive bay.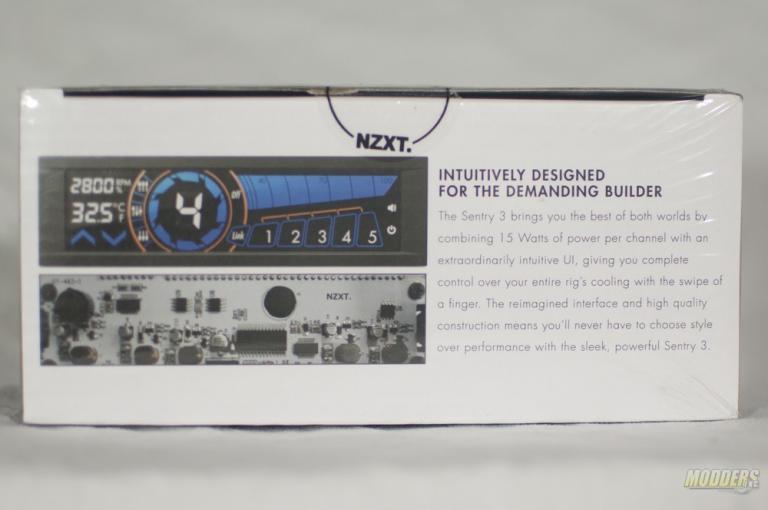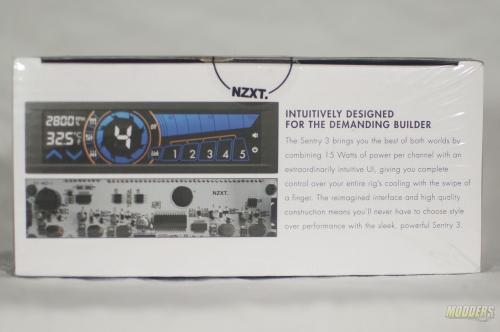 Spinning the box around, there are two graphics of the fan controller itself as well as a text blurb that outlines some of the features of the Sentry 3.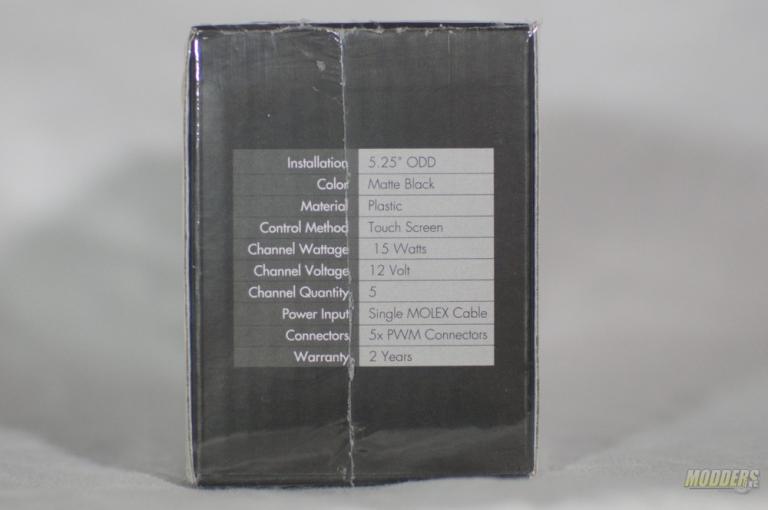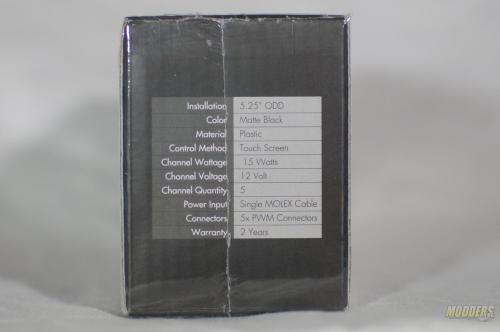 Lastly, the sides of the box have a specifications chart. One thing you'll notice is that NZXT has decided to put a 2 year warranty on the Sentry 3. That's a pretty lengthy warranty, so it should provide some peace of mind that you'll have this fan controller for some time to come.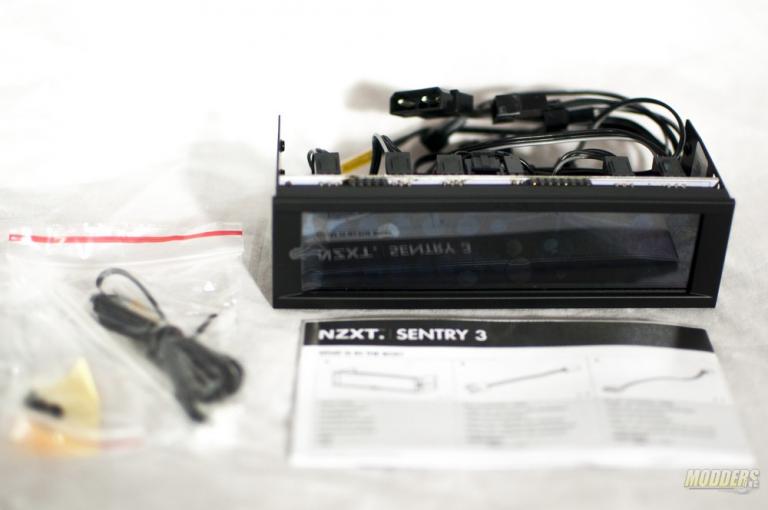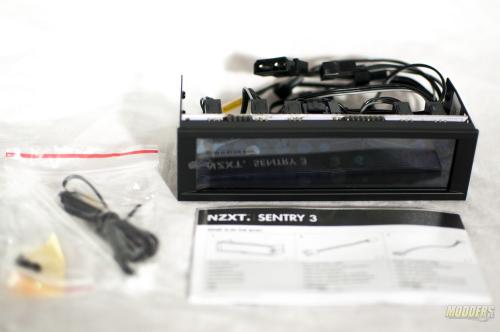 The Sentry 3 comes with a user manual, and an extra temperature sensor. The Sentry 3 comes with 5 pre-attached PWM fan connectors, which are removable when not needed.
Specifications
| | |
| --- | --- |
| Model Number | AC-SEN-3-B1 |
| Dimensions | 129mm x 31mm |
| Material | Steel, ABS Plastic, Capacitive Touchscreen, PCB |
| Fan Connector | 3-Pin or 4-Pin |
| Finish | Textured Injected Plastic |
| Included Accessories | 4x M3 Screws |
| Form Factor | Single Bay 5.25″ |
| UPC | 15671011923 |
| EAN | 5060301691173 |
| Connections | 1x Molex, 1x Temperature Sensor, 5x PWM Male Fan Connectors |
| Maximum Combined Wattage | 75 Watts |
| Brightness Levels | On / Off |
| Control Modes | Manual / Performance / Quiet |
| Fan Channel Quantity | 5 Channels |
| Fan Channel Wattage | 15 Watts |
| Temperature Range | 0 to 120°C |
| Minimum Power To Fans | 0% |
| Screen Size | 5.4 Inches |
| Screen Type | Capacitive Touch |
| Fan Control Method | Voltage |
| Warranty | 2 Years |