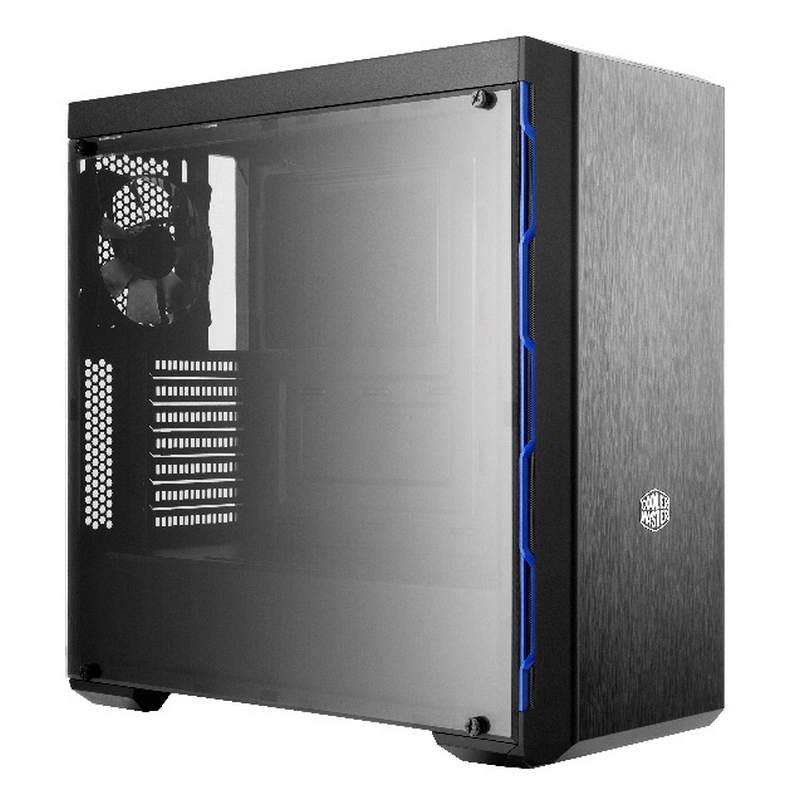 Cooler Master is adding a new affordable model to their MasterBox portfolio called the MB600L. Surprisingly, it only costs $49.99 but it boasts a host of impressive features. First of all, it is available in three variants: red, blue, and gray. That refers to the color trim along the sides. Otherwise, all have a black/dark grey color while the front panel has a simulated brushed metal look.
It is also available with a 5.25-inch external drive bay variant, but users can get the default version with a plain front cover as well. The side panels are full view acrylic which are upgradeable with Cooler Master's tempered-glass side panel for the MasterBox series. In fact, most of the internal components are swappable with other MasterBox cases that use the FreeForm Modular design.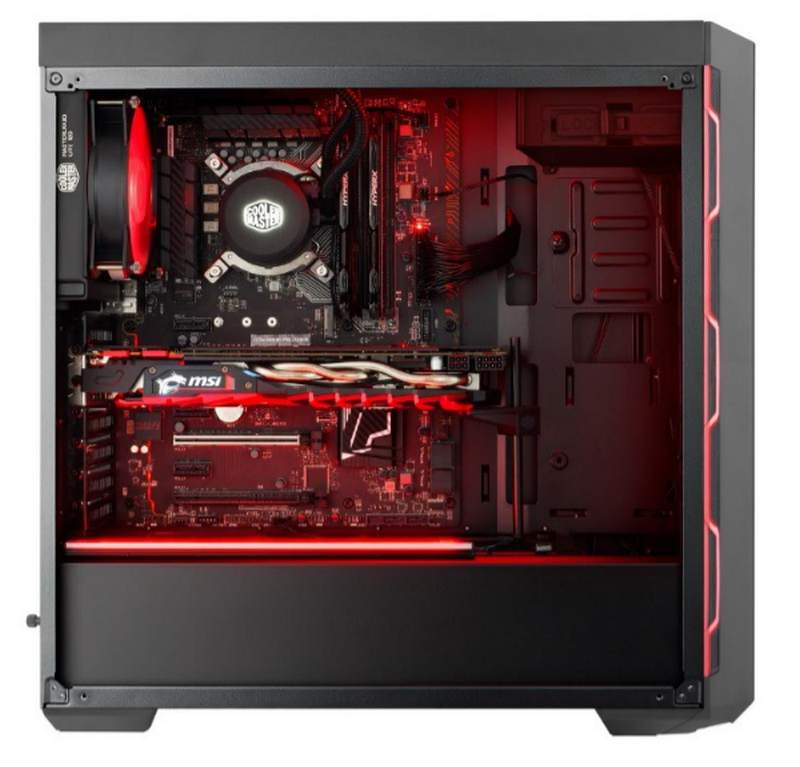 The MasterBox MB600L also supports graphics cards up to 400mm, tower coolers up to 160mm and PSU's up to 180mm. Users can even fit a radiator in front up to 360mm (with the 5.25-inch drive bay mount removed).
Pricing & Availability
The MasterBox MB600L will be available starting October 9, 2017 with an MSRP  of $49.99. At this time, it is still not available in NewEgg.com, but it should be soon. For more information, please visit www.coolermaster.com