Keyboards
Cooler Master SK650 Limited Edition White Mechanical Keyboard Review
60% layout, but 100% in performance
Packaging »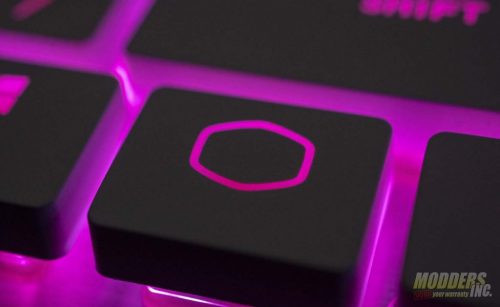 Your keyboard is one of the most used pieces of equipment on your desk. However, it's also one of the most overlooked when piecing together a new build. Many times, people resort to using old HP keyboards they have laving around, just to save a few bucks. Then, when you finally go to purchase a new keyboard, there really aren't many options for different colors. Especially if you're a MAC user. Let's be honest, if you have a MAC, its most likely white. Or what is your entire PC, mouse and all, are all white. There are very few options if you're in the market for a good quality, white keyboard. Well, our friends at Cooler Master have you covered with the Limited Edition White SK650 mechanical keyboard, with Cherry MX Red low profile switches.
We recently took a look at the SK621, Cooler Masters first 60% layout, Bluetooth keyboard. This too sports the same Cherry MX Red, low profile switches as the SK650 we'll be focusing on for this review. However, the SK650 is a full-size mechanical keyboard. The SK650 has the same on-the-fly RGB and Macro controls as the SK621. But can this slim designed keyboard hold up to the abuse of a full-time writer and part-time gamer? Abuse that even a more rugged and beefy keyboard has trouble holding up to? I've used the SK650 as my daily driver for almost 2 months and the results may surprise you.
Review Sample Provided By: Cooler Master
Product Name and Website: Limited Edition White SK650
Product was given in exchange for work to produce review.
Specifications: