Corsair, a worldwide leader in high-performance PC components, today announced the availability of the world's first available 128GB DDR4 unbuffered memory kits. Available in Corsair's Vengeance® LPX and Dominator Platinum® Series lines, the new 128GB capacities give content creators an unprecedented amount of high-speed DDR4 SDRAM for memory-hungry applications.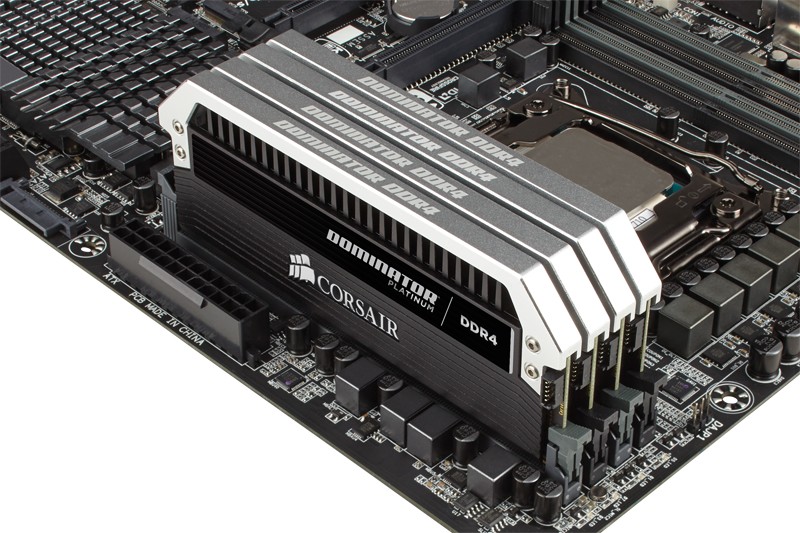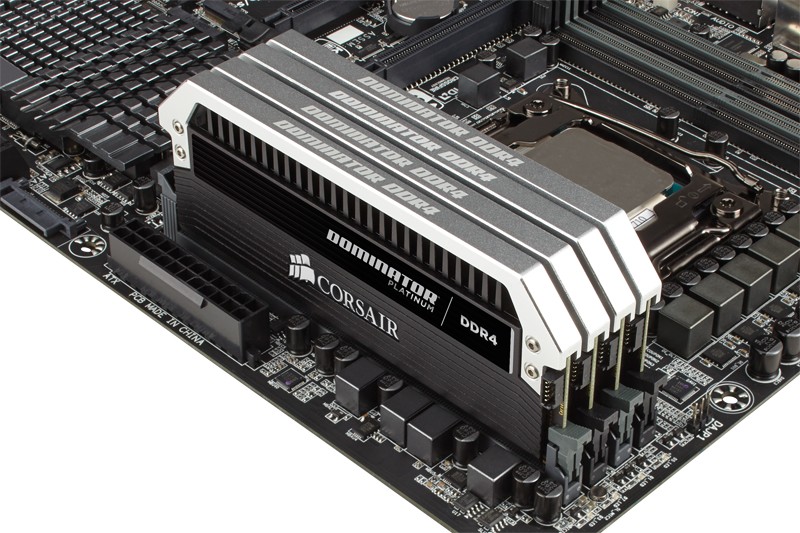 The 128GB (8 x 16GB) DDR4 memory kits are designed for the latest Intel® X99 series motherboards and support XMP 2.0 for the ultimate compatibility, reliability, and performance. The first available kits are rated at speeds of 2666MHz and 2400MHz and higher speeds will be announced soon. Like all Corsair memory, the new kits are backed by a lifetime warranty.
Force Series LS SSDs deliver file transfer speeds of up to 560MB/s read and 540MB/s write, up to 10 times faster than standard hard drives. The new drives support TRIM, garbage collection, and S.M.A.R.T commands and include built-in an advanced dynamic and static wear-leveling algorithm to extend the lifespan of the drive flash memory.
Dominator Platinum Series 128GB DDR4 Memory
The most advanced memory kits available, the Dominator Platinum series DDR4 modules feature a striking industrial design for good looks, patented DHX technology for cooler operation, and user-swappable colored "light pipes" for customizable LED lighting. Dominator Platinum memory is built with hand-screened ICs, undergoes rigorous performance testing, and incorporates patented DHX® cooling technology for reliable performance in demanding environments.
Vengeance LPX Series 128GB DDR4 Memory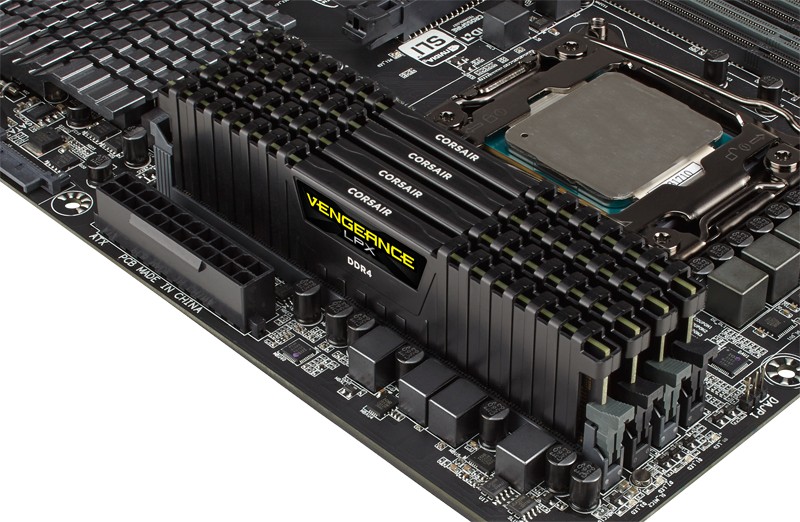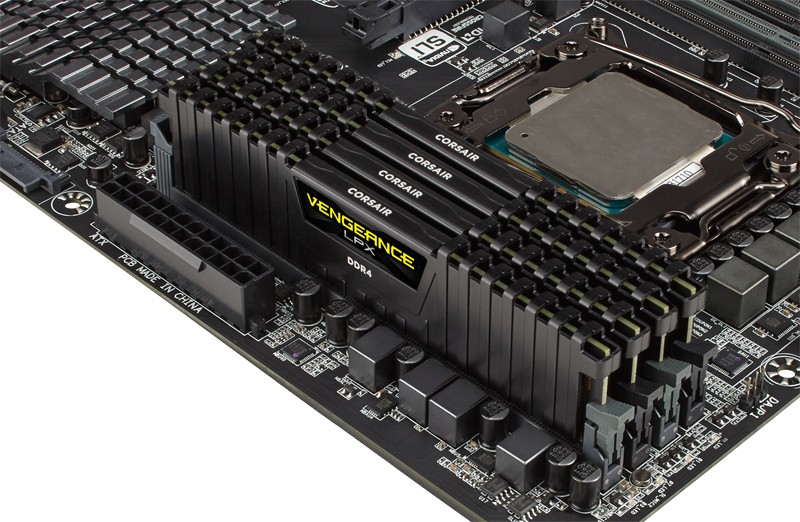 Vengeance LPX memory is designed for high-performance overclocking with aluminum heatspreaders for faster heat dissipation and eight-layer PCB for superior overclocking headroom. Each IC is individually screened for performance potential.
Pricing and Lifetime Warranty
Corsair Dominator Platinum and Vengeance LPX DDR4 memory kits are available from Corsair.com and Corsair's worldwide network of authorized distributors and resellers. All Corsair memory is backed with a limited lifetime warranty and Corsair customer service and technical support.
| | | | | |
| --- | --- | --- | --- | --- |
| Product | Size | Speed | Latency / Voltage | MSRP (USD) |
| Vengeance LPX 128GB | 8 x 16GB modules | 2400MHz | 14-16-16-31, 1.2V | $1754.99 |
| Dominator Platinum 128GB | 8 x 16GB modules | 2400MHz | 14-16-16-31, 1.2V | $1979.99 |
| Dominator Platinum 128GB | 8 x 16GB modules | 2666MHz | 15-17-17-35, 1.2V | $2119.99 |
For more information, visit www.corsair.com/ddr4
About Corsair
Founded in 1994, Corsair supplies high performance products purchased primarily by PC gaming enthusiasts who build their own PCs or buy pre-assembled customized systems. The company's award-winning products include gaming peripherals, memory upgrades, power supply units, PC cooling products, computer cases, solid-state drives, USB flash drives, PC speakers, and system monitoring and control devices.