Gigabyte is really putting the pressure to their competitors in the gaming laptop front, beefing up their notebook series with the P37X, a light 6.17lb 17.3″ 0.9-inch slim gaming platform equipped with a GTX 980M GPU for high-end mobile entertainment. Inside is also an Intel Core-i7 processor with two 512GB mSATA SSDs and dual 2TB HDDs. A lot more features are available on the P37X and you can read about it in the official press release below:
GIGABYTE Unveils P37X: Lightest 17.3" Gaming Laptop with GTX 980M Graphics—Pure Marvel beyond its Size
GIGABYTE P series continues to lead mobility innovation— Packing high-end performance magics and fantastic experience into the 0.9 inch slim profile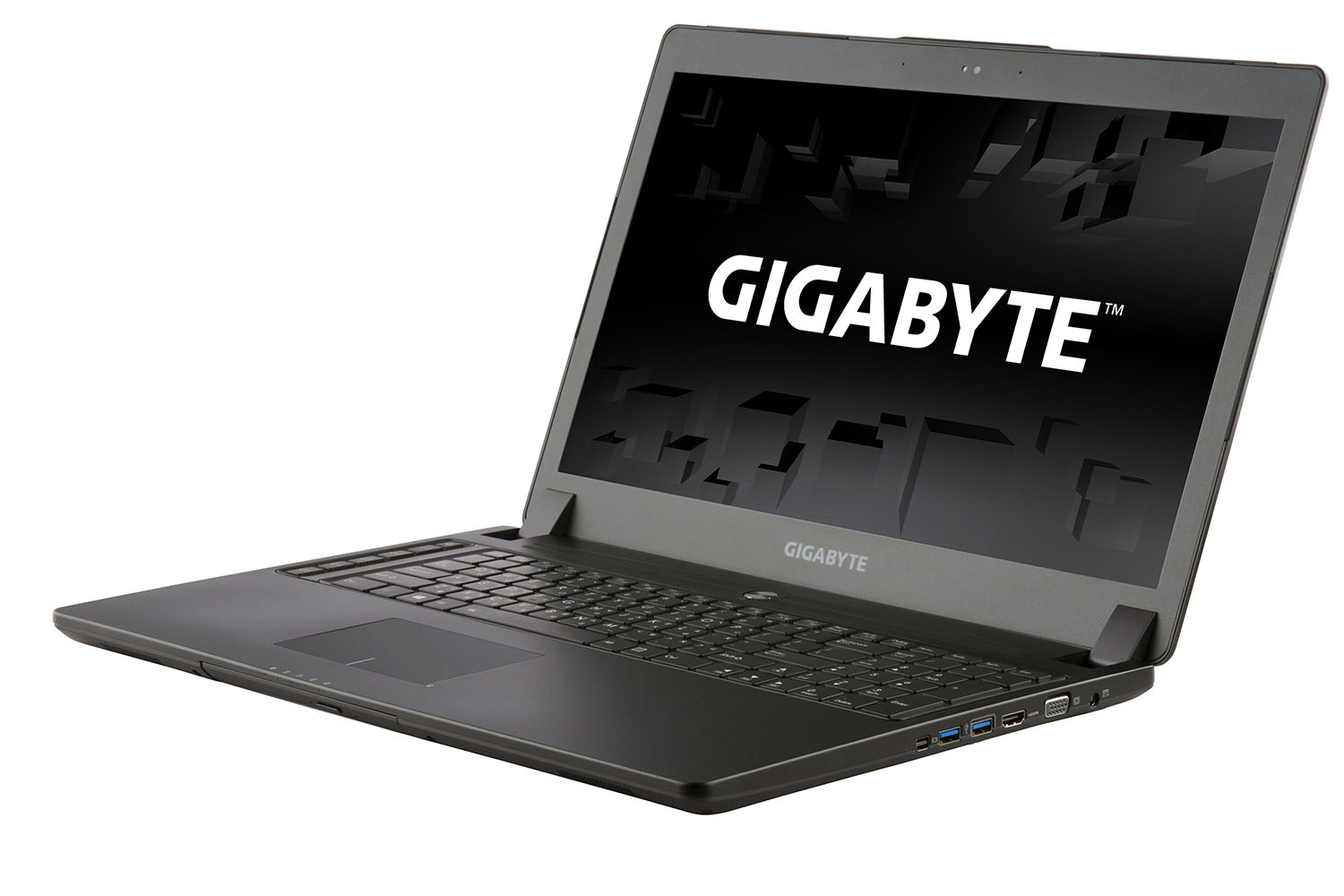 Feb., 2015, Taipei – GIGABYTE announced a 17.3" slim gaming laptop P37X for anyone who seeks uncompromised gaming performance and multimedia fun on the move. Boosted by a top-of-line GTX 980M graphics, P37X is capable of fantastic gameplay and splendid P10000+ in 3DMark 11. Measuring just 0.9 inch thin and weighs 6.17 lbs, this beast boasts a slender posture despite its dominating performance. GIGABYTE exclusive Macro Hub translates personalized macro recording into a matter of seconds and takes gaming experience on to another level. P37X equips hardcore gamers with full-spectrum features for uncompromised gaming experience without the heft synonymous to the desktop systems. Users looking for uncompromised mobile platform with larger vision would definitely find the P37X a dream all-rounder.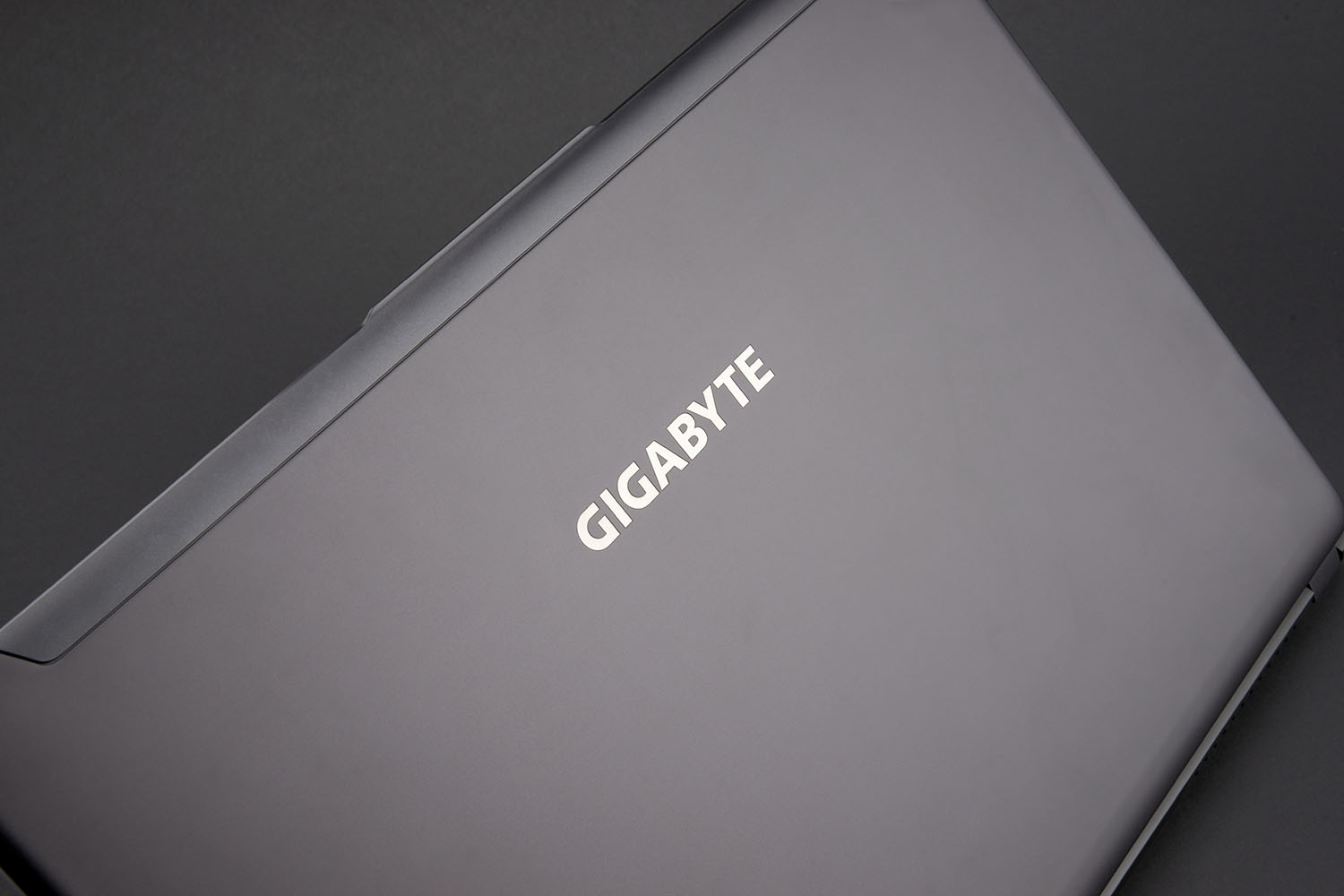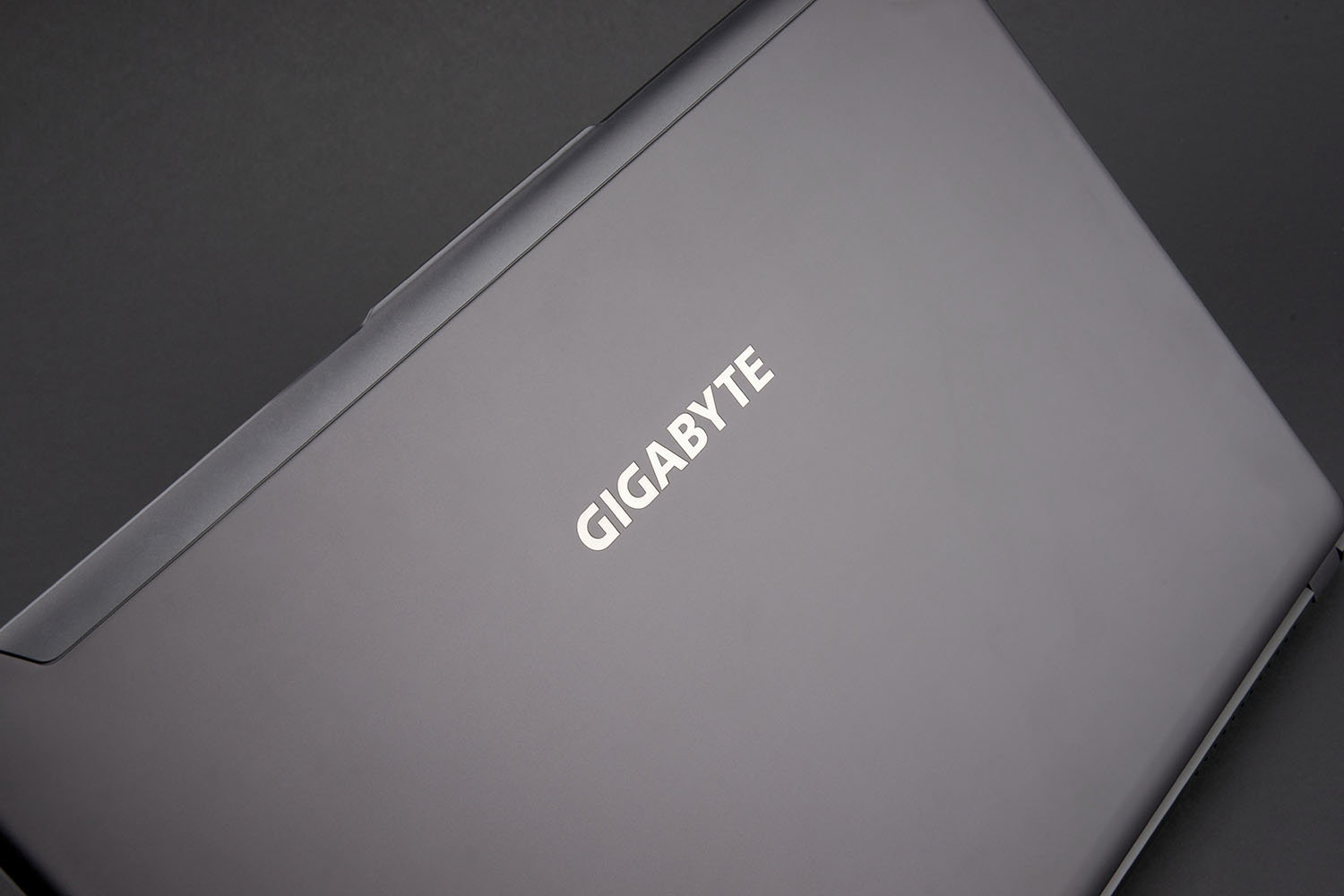 Turbocharged with GeForce® GTX 980M in 6.17 lbs
Powered by P37X a quad-core Intel Core i7 processor with an NVIDIA® GeForce® GTX 980M, a more punchy graphic force bringing a stunning score, P10000+ in 3DMark 11, yet staying efficient when battery life and running time are concerns. The long awaited Maxwell architecture brings multiple visual innovations including DSR, MFAA & VXGI for more realistic, stunning images and thus unprecedented gaming virtual reality, creating users a solid edge when running the most resource crunching games in high settings and graphic professionals desirable processing resources comparable to desktop systems. Storage is configured to two rapid 512 GB mSATA SSDs and dual 2TB hard drives, blending speed and capacity into an incredibly thin and lightweight chassis.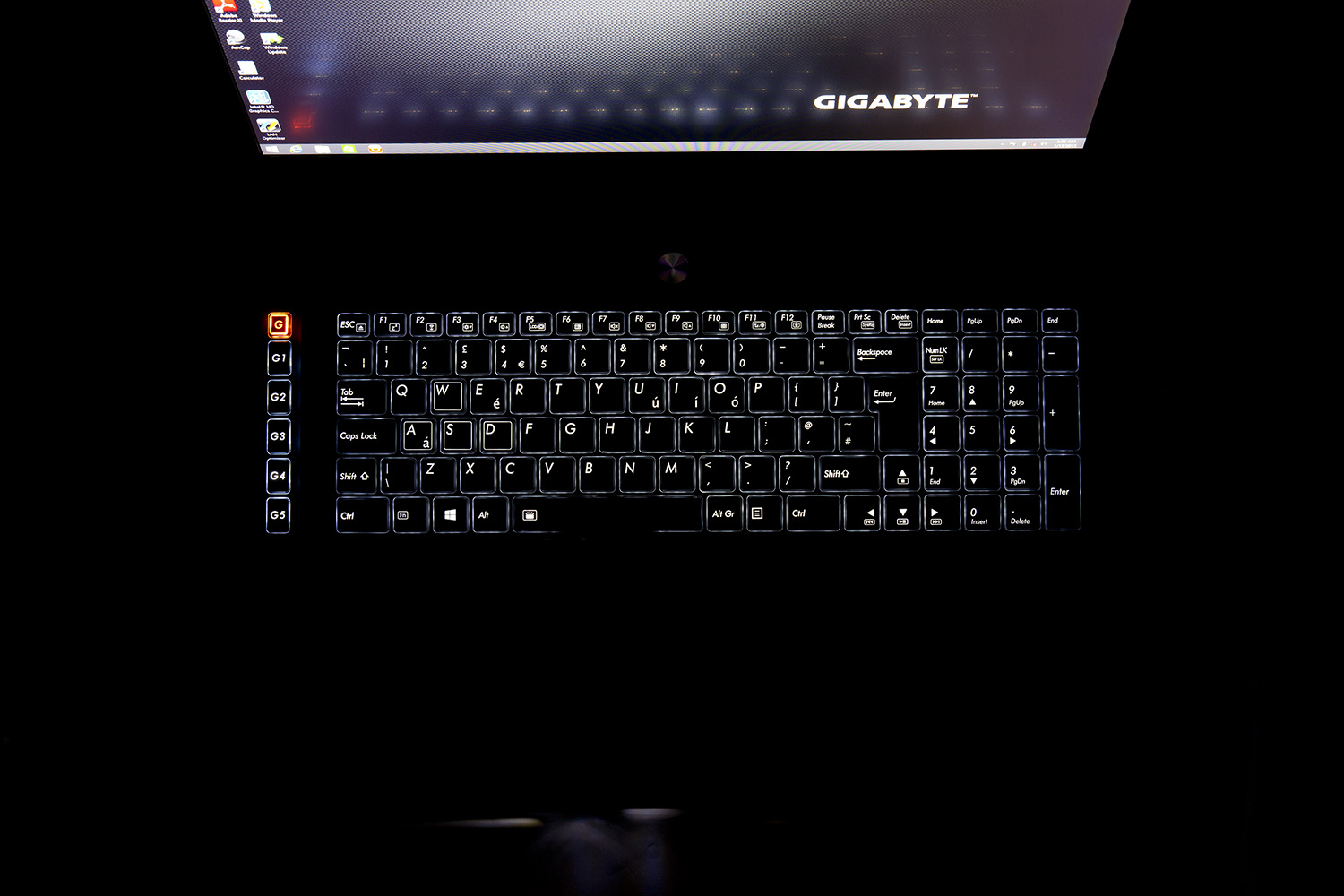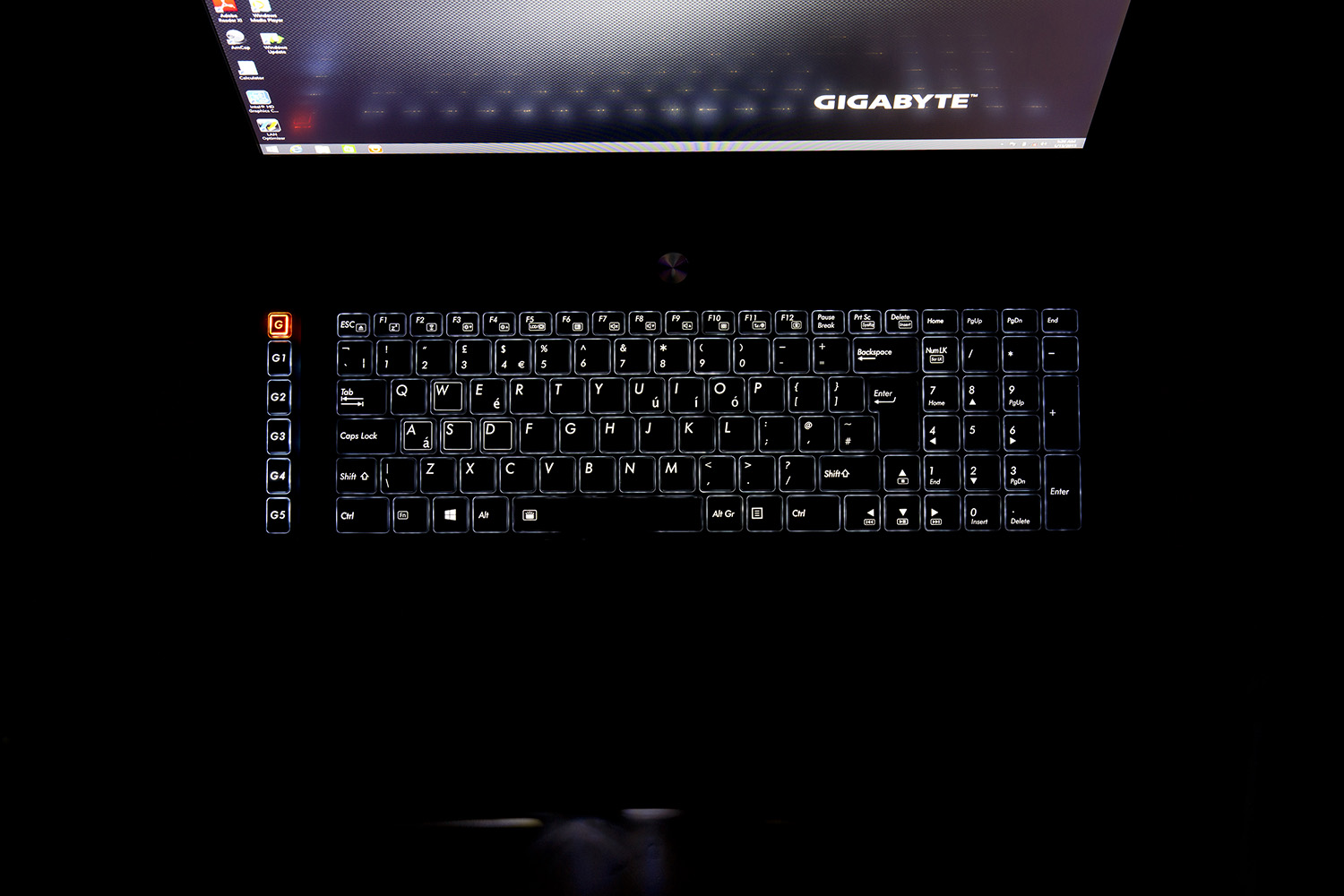 One-click Execution in Any Game: 25 Macros Sets
The unique Macro Hub perfectly integrates and translates a series of keyboard and mouse operations into one touch. Setting the killer combos or certain key moves in motion in gameplay without a second thought is vital for pro gamers. The programmable innovation automates and simplifies routine operations; its scissor-switch key structure, rarely seen on laptops, guarantees lightning response as well as complete dominance in gameplay. A maximum of 25 macro sets ensures best possible customization and flexibility for different gaming scenarios. P37X also sports an industry-leading macro recording function that tracks and records user's keyboard and mouse inputs for a seamless recording. The time-consuming manual inputs is now gone, users can concentrate on their matches instead of complex key strokes and clicks.
Enveloping 4K impact with Mini DisplayPort Output
P37X is equipped with a 1080p display with 72% NTSC color gamut and viewing angle up to 160 degrees, promising viewers rich and vibrant colors free from loss of image quality; matte screen eliminates glare and reflections, keeping users inside the game free of possible distractions. Mini DisplayPort supports video output up to 4K resolution: maximum visual impact now comes with minimum effort in mobility. Dolby® Digital Plus Home Theatre™ provides a thrilling cinematic experience on the go, fine-tuning customized settings and presets for music, movie, and game create optimal audio effect; Dolby technologies automatically adjust according to listening output for the best experiences.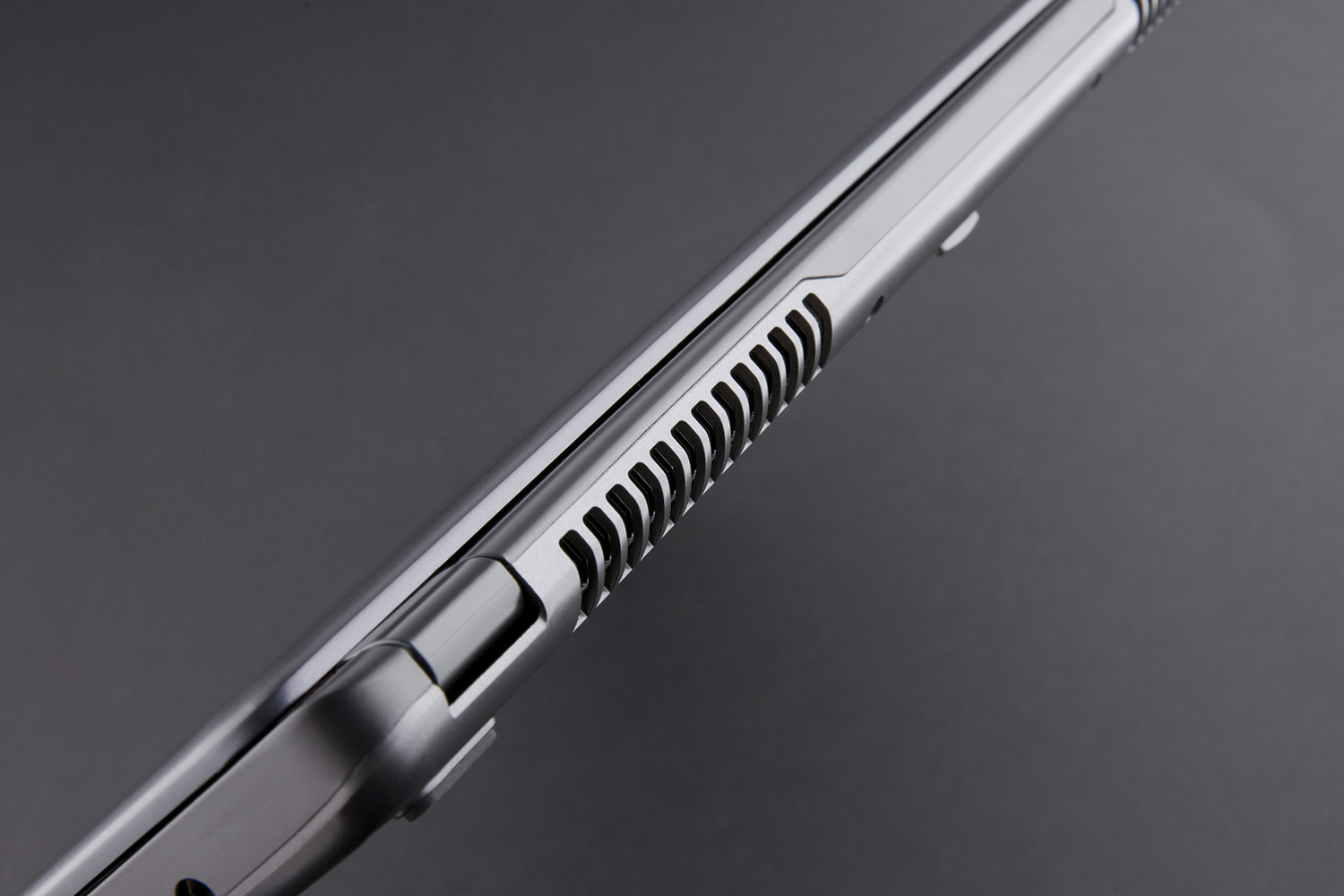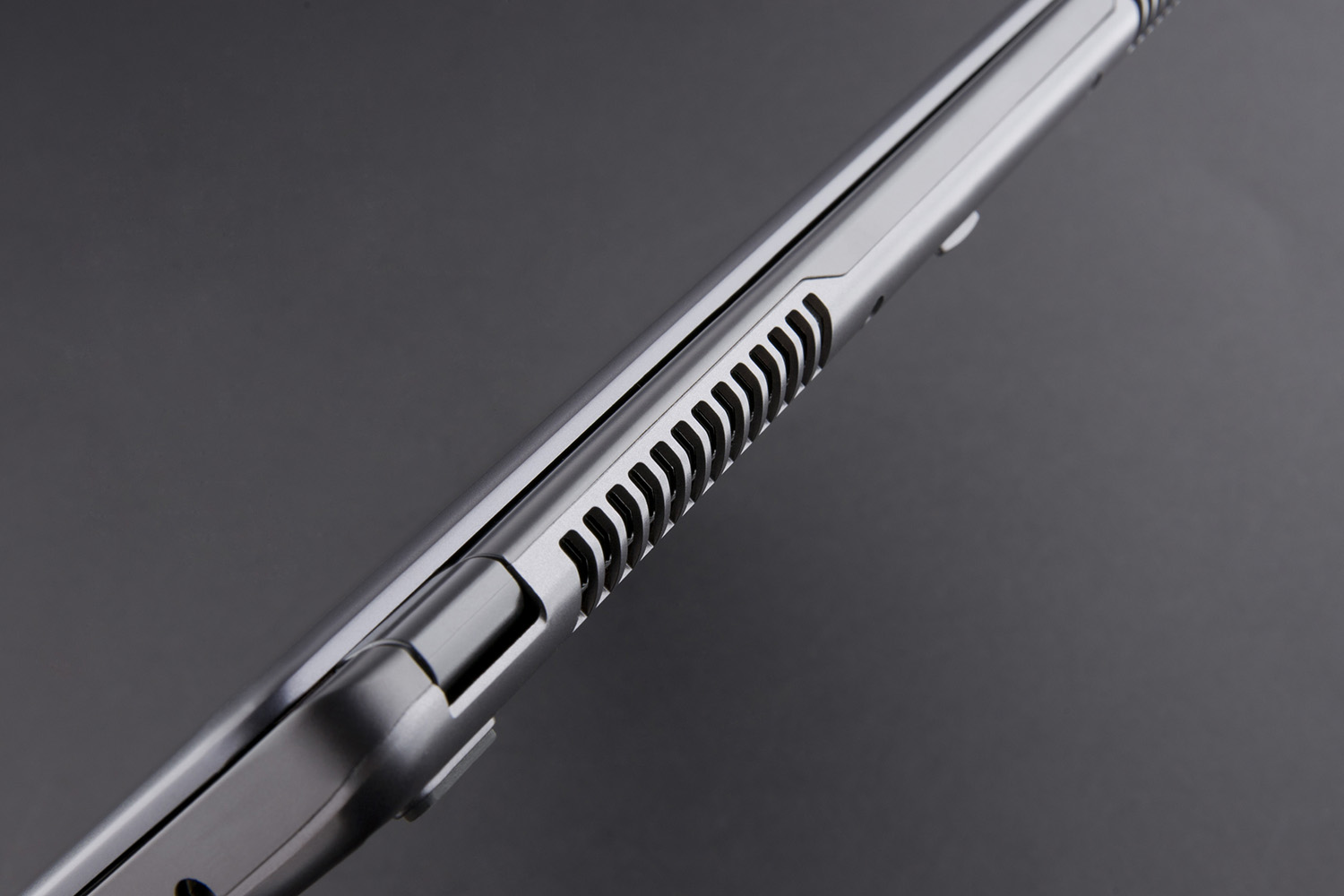 Supreme Cooling Customization with Fan Tweak & Supra-Cool Technology
GIGABYTE exclusive Fan Tweak offers 4 modes of fan speed, customizing 4 dedicated modes for essential scenarios. All modes (except Max Fan) feature automatic progressive fan speed control, which monitors different user sessions for the optimal cooling scenarios. A relatively higher initial fan speed manages the piling-up heat during heavy sessions; a lower speed steps in for more tranquil experience whenever the chassis temperature drops to a set level. 4 Modes offer most comprehensive user scenarios: Stealth/ Auto Low promises noise-free experience for light uses such as web browsing and movie viewing; Auto High/ Max Fan aims at more resource-demanding sessions in which performance and cooling is the first priority. GIGABYTE exclusive Supra-Cool technology incorporates dual heat pipes plus two dedicated fans for CPU & GPU, ensuring the highest level of reliability and stability for the most arduous of tasks and gaming.


Smart Integration: Taking User Experience to a New Level
In addition to all the outstanding features, the integrated hardware and innovative software makes for an intuitive interface, LAN Optimizer eliminates network latency and improves online gaming and/or web browsing by prioritizing the desired type of packets according to user settings. LockWin Key allows users to lock the Windows Key during gaming sessions in case of mis-registering the key during gameplay and jumping to the home screen. The P37X is forged to ensure gamers have the best playing time anytime, anywhere.
P37X Features and Specs:
Astonishing Visuals by NVIDIA® GeForce® GTX 980M GDDR5 8GB
Extremely Powerful 4th Generation Intel® Core™ i7 Processor
Slim & Lightweight: only 0.9 inch/6.17 lbs
Massive Storage: up to two 512GB mSATA SSDs + two 2TB HDDs
Full HD Matte Display with 72% NTSC Color Gamut
Individual Macros Keys with 25 sets of Macros
USB(3.0)*2, USB(2.0)*2, HDMI, D-sub, RJ45, Mic-in, Earphone-out (SPDIF), SD Card Reader, DC-in Jack, Mini DisplayPort
Dimensions: 16.4(W) x 11.3(D) x 0.9(H) inch
About GIGABYTE
GIGABYTE Technology Co. Ltd., headquartered in Taipei, Taiwan, is known as a leading brand in the IT industry with branch offices located in 24 countries around the world. Founded in 1986, GIGABYTE started as a small research and development team and has since taken a position as one of the in the world's top motherboard manufacturers. In addition to motherboards and graphics cards, GIGABYTE further expanded its product portfolio to include notebook and desktop PCs, datacenter servers, networking products, mobile handsets, and home entertainment devices to serve each facet of the digital life in the home and office. Everyday GIGABYTE aims to "Upgrade Your Life" with innovative technology, exceptional quality, and unmatched customer service. Visit www.gigabyte.com for more information.