« Introduction
|
Corsair iCUE 456X Internals »
A Closer Look at the Corsair iCUE 465X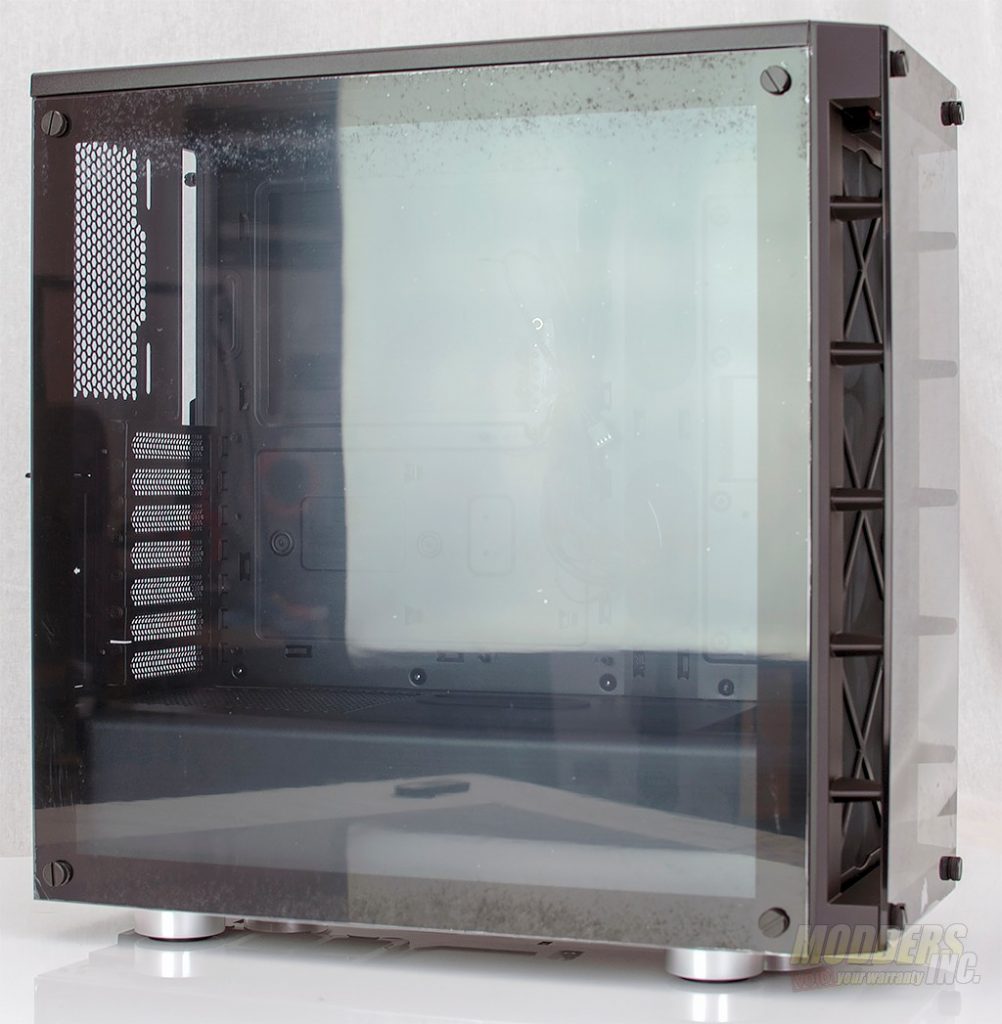 After unpacking the 465X, the first thing I noticed was that big beautiful tempered glass side panel. The panel allows you near 100% view of the internals of the case. The particular model I received for review is their black version. A white version is also available. The tempered glass is protected from smudges and fingerprints by a cling film.
The tempered glass panels are held in place by thumbscrews. There are rubber washers on the back of each thumbscrew to prevent scratches to the tempered glass. Some of the thumbscrews were tight enough that I needed a screwdriver to remove them.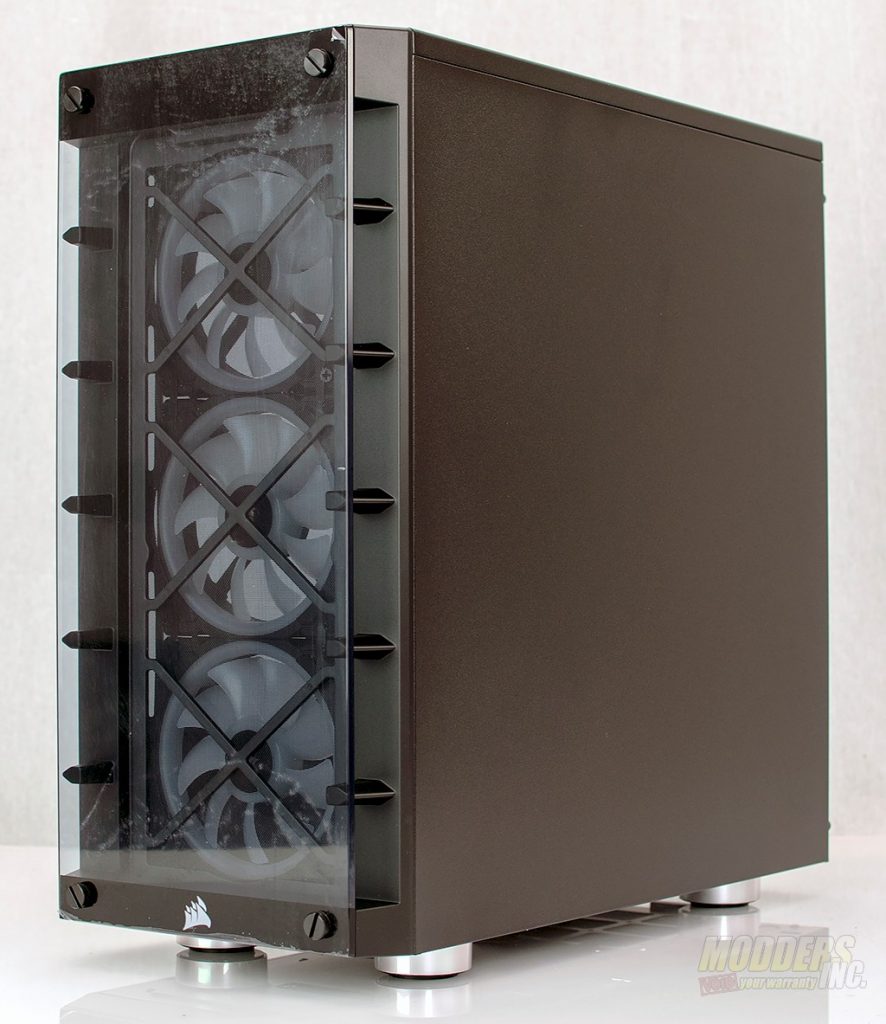 The front panel is the 2nd tempered glass panel. This panel, unlike other cases with tempered glass panels, moves the tempered glass 2.3 cm away from the intake fans. This should allow ample airflow to the fans.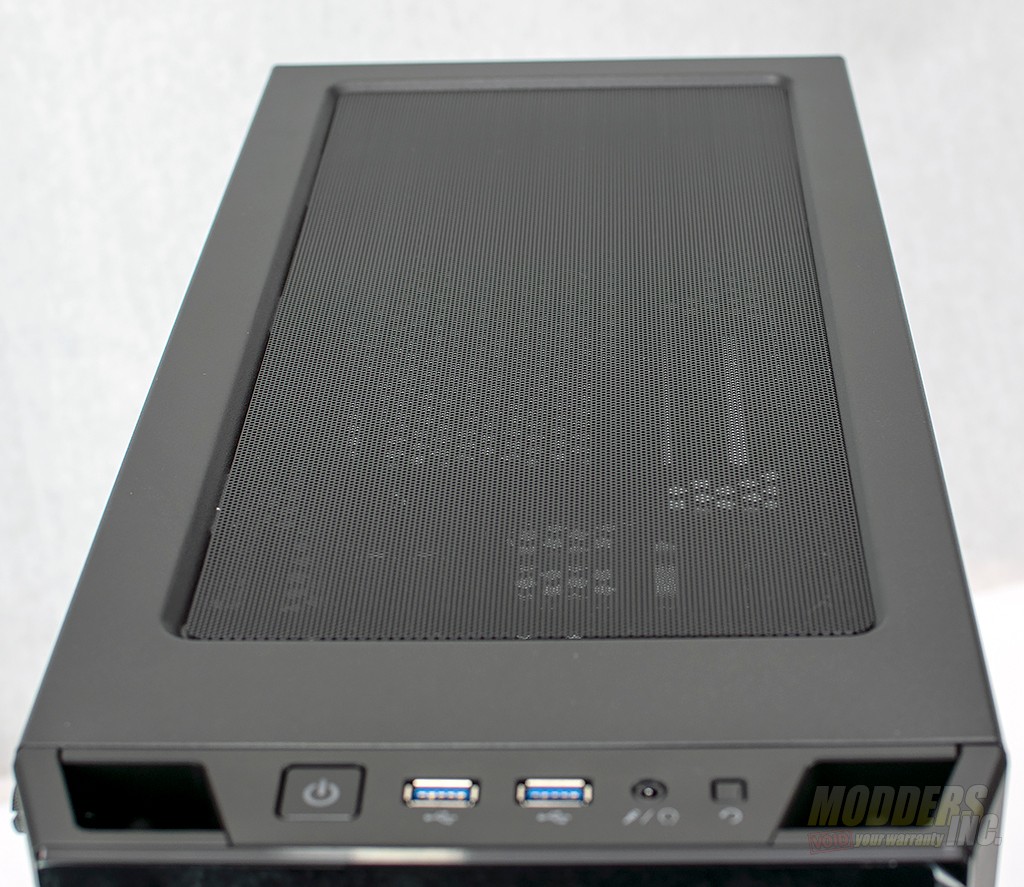 The top of the case features the front panel I/O and a top-mounted filter.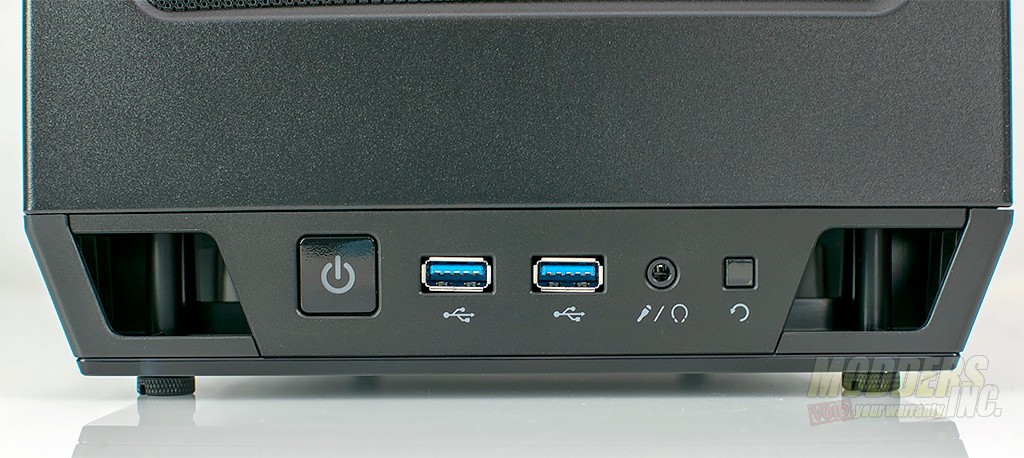 The controls and front panel I/O include a power button, two USB 3.0 ports, a mic/headphone jack, and a reset button. With the popularity of USB C, I'm a little surprised that USB C isn't included here.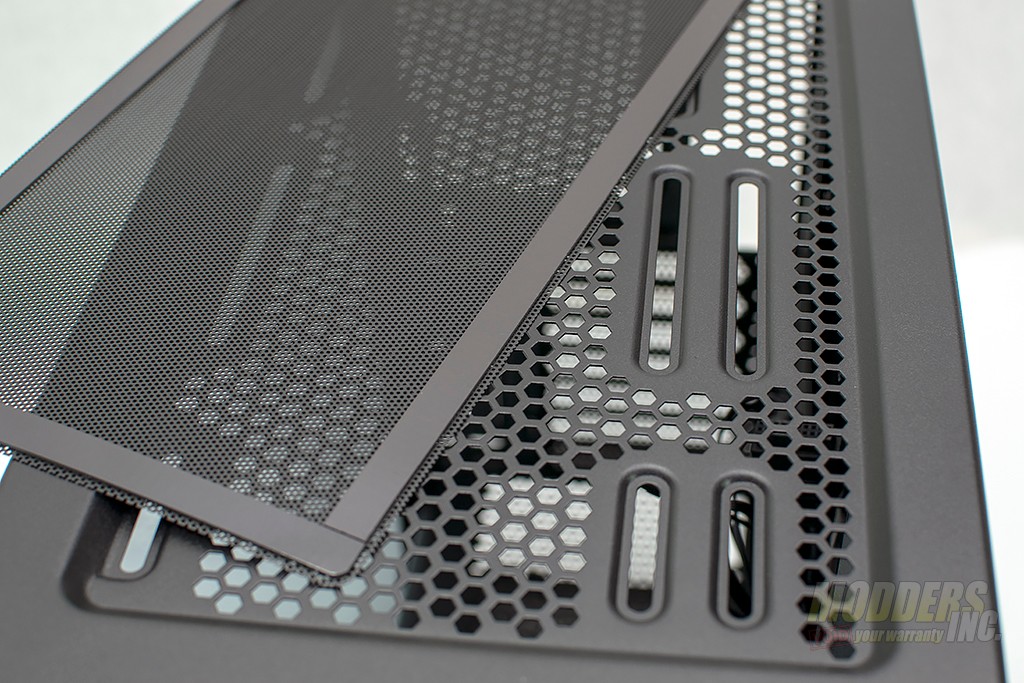 The top filter is magnetic and does a really good job of finishing off the case as far as looks go. The filter is easily removed for cleaning.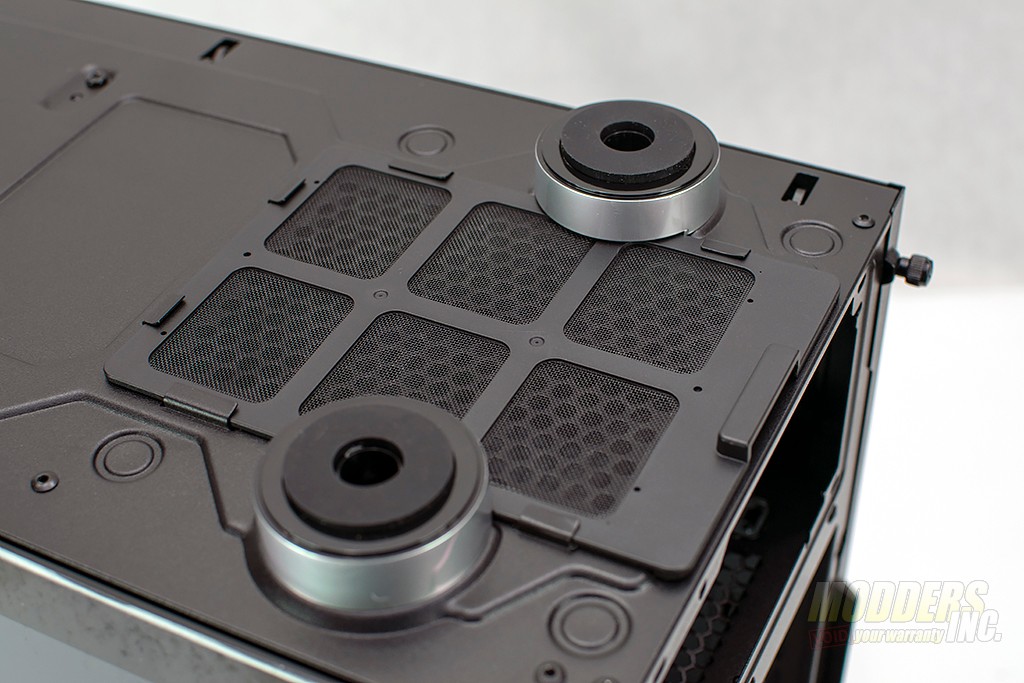 The bottom of the case features a removable power supply inlet filter. This easily slides in and out for cleaning.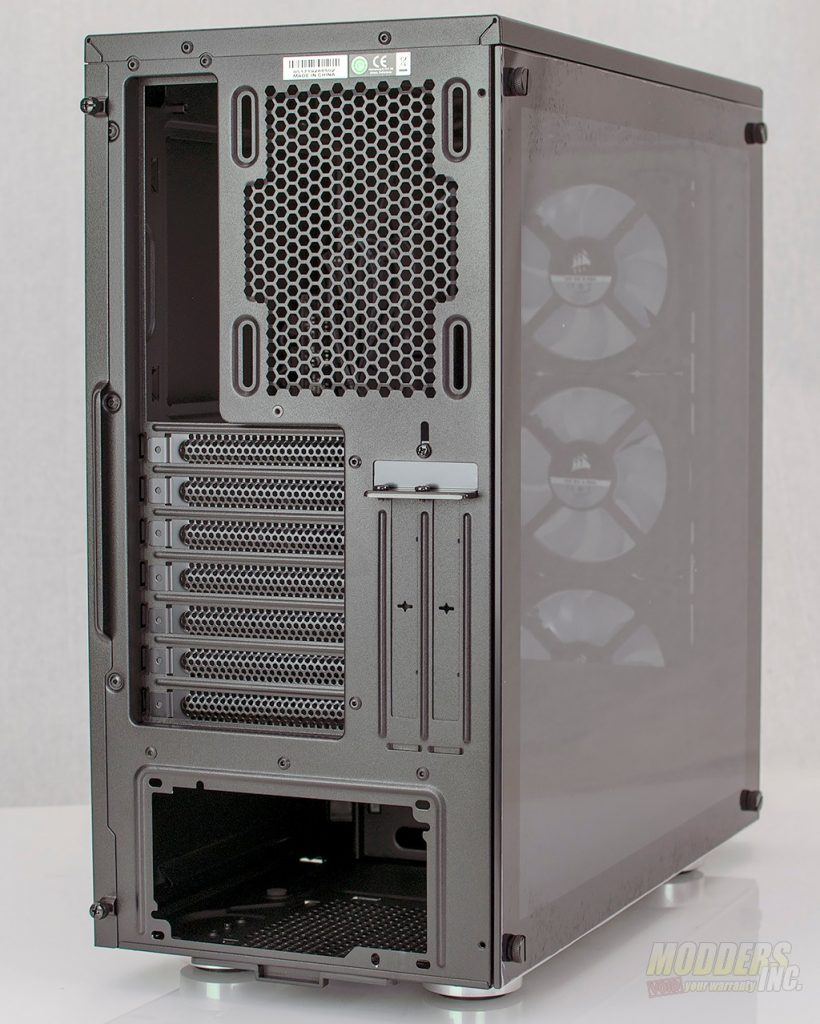 On the back of the case, you can see the power supply mounts in the basement. There are a total of 9 expansion slots, 7 of which are horizontal and two are vertical. Note that a PCIe extension is not included with the case. If you want to mount your GPU vertically, you'll need to purchase one separately. There is a spot for a 120mm exhaust fan on the rear of the case.