A Closer Look at the Corsair iCUE 465X »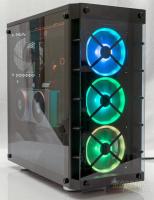 Corsair labels the iCUE 465X as a mid-tower case that features two tempered glass panels. The case is offered in both white and black variants. Corsair labels this case as "smart". What makes it smart? The iCUE 465X includes Corsair's iCUE Lighting Node CORE which enables RBG lighting control from the get-go. The included LL120 features 16 LEDs per fan and are PWM controlled. All of that sounds fantastic however, does the functionality of the 465x match the looks?
Corsair has been making cases and accessories for a long time. Most of their products are highly sought after.  Corsair manufactures a wide variety of peripherals. Some of their products include keyboards, mice, a variety of all in one CPU coolers, and more recently full custom water cooling loop components. With Corsair's manufacturing and design prowess, I expect the iCUE 465X to be towards the top of their case line. Let's crack this baby open and see what makes it tick.
Specifications
| | |
| --- | --- |
| Case Dimensions | 467mm x 216mm x 455mm |
| Maximum GPU Length | 370mm |
| Maximum PSU Length | 180mm |
| Maximum CPU Cooler Height | 170mm |
| Case Expansion Slots | 7+2 vertical |
| Case Drive Bays | (x2) 3.5in (x4) 2.5in |
| Case Form Factor | Mid-Tower |
| Case Windowed | Tempered Glass |
| Case Warranty | Two years |
| iCUE enabled | Yes |
| Case Material | Steel, Tempered Glass |
| Radiator Compatibility | 120mm, 140mm, 240mm, 280mm, 360mm |
| Compatible Corsair Liquid Coolers | H55, H60, H75, H80i, H90, H100i, H105, H110i, H115i, H150i |
| Case Power Supply | ATX (not included) |
| Weight | 8kg / 17.63 lbs |
| Lighting | RGB |
| Case Drive Bays 3.5″ | 4 |
| Case Drive Bays 3.5″ | 2 |
Packaging
The iCUE 456X RGB case comes packaged in a thick cardboard box. The artwork is black line art. On the front of the box is a simple depiction of the case. On the rear of the box is the exploded view of all the components. As you can see from the above pictures, the box did take a little bit of damage while in transit however, the case inside was perfectly fine.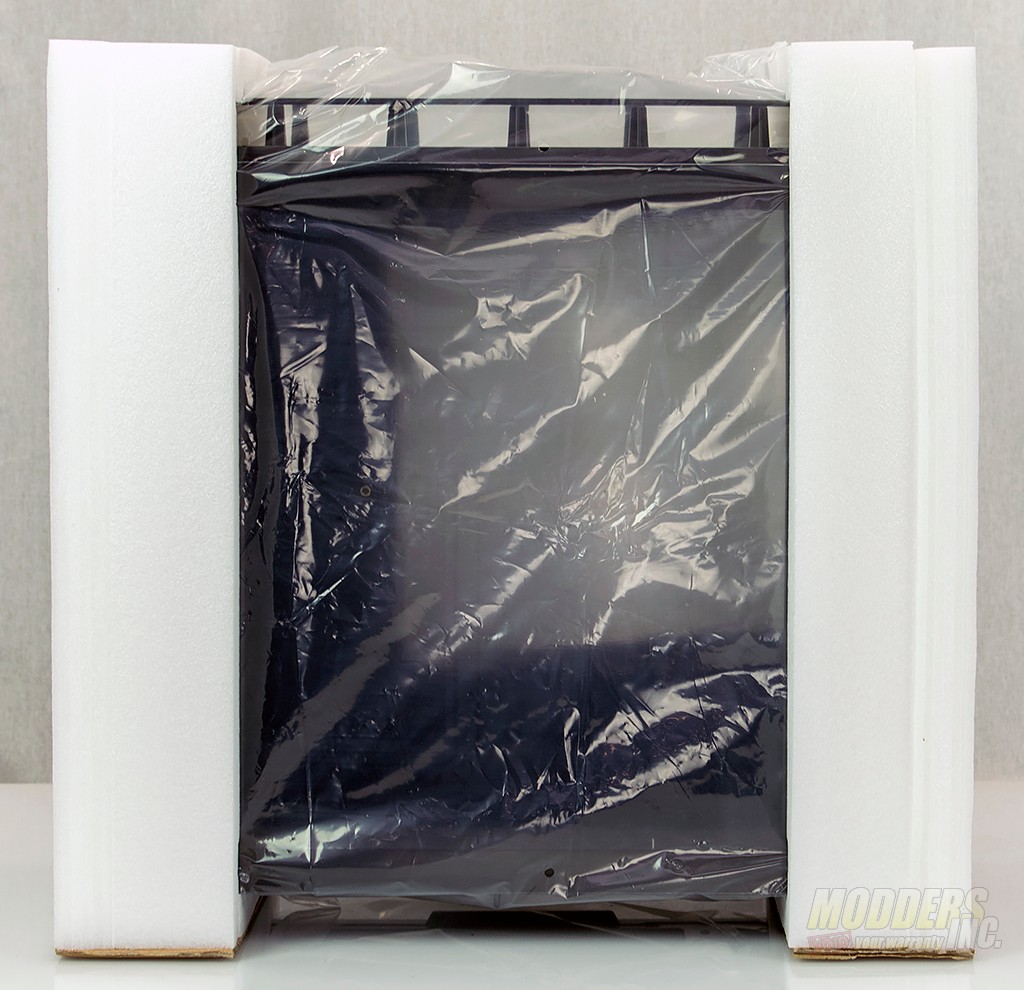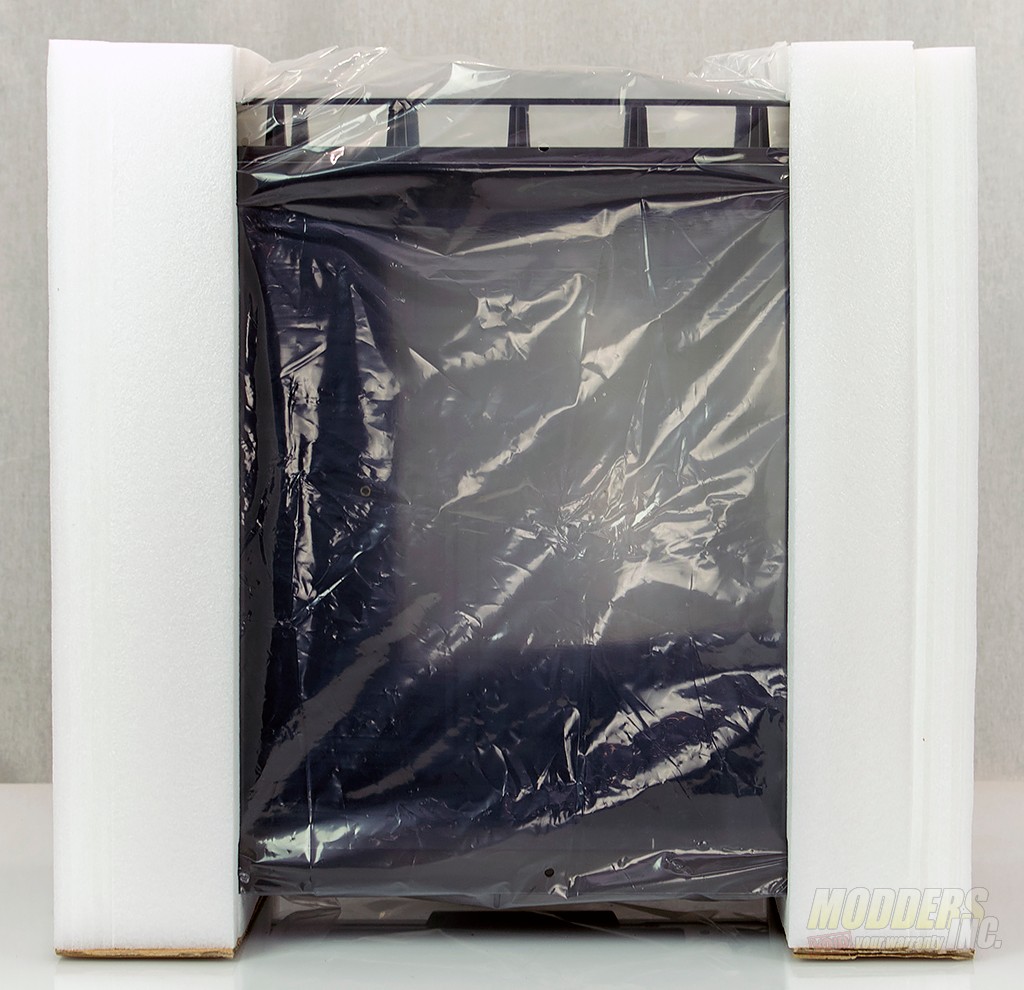 To further protect the 465X from damage, it is wrapped in a plastic bag to prevent scratches and capped off with two foam end caps. Additionally, there is an included accessory kit that contains the various screws and zip ties needed to get your system installed in the case.