« System Installation and Clearance Issues
Conclusion and Final Thoughts
The Corsair iCUE 465X mid-tower case features two tempered glass panels but unlike other tempered glass cases, airflow is good. I chose to mount my GPU in the vertical orientation. This does put the fans of the GPU closer to the tempered glass side of the case and does restrict airflow but only slightly. I noticed a 3-5°C rise in temperature of the RTX 2080 Super compared to the traditional horizontal mount. For me, that trade-off is acceptable due to how well everything looks internally.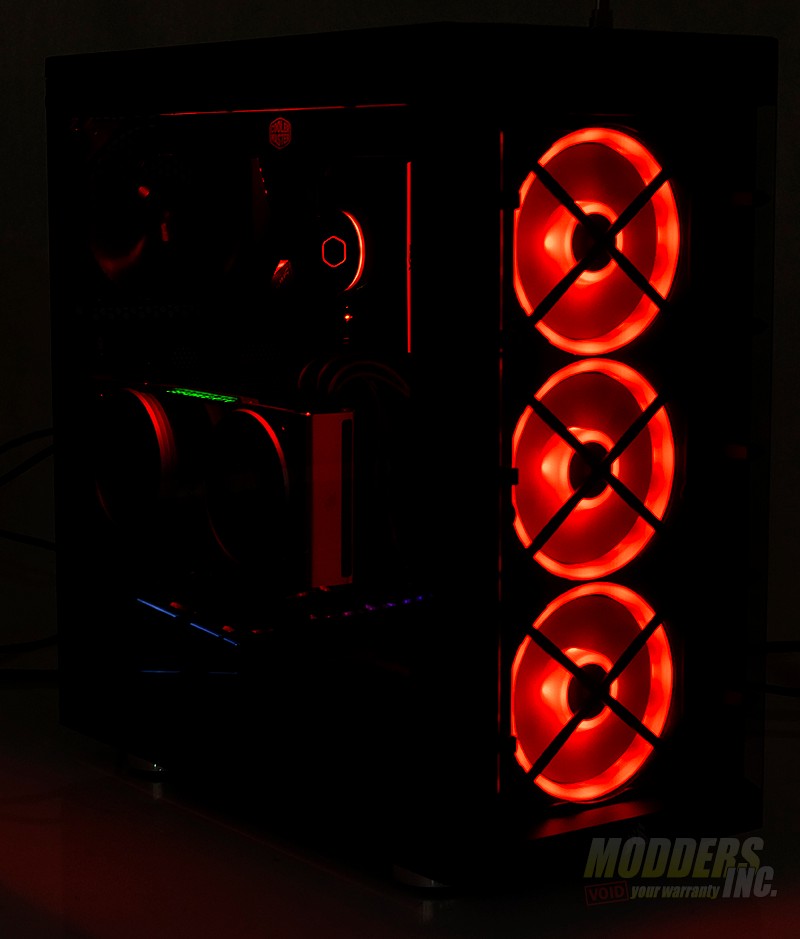 Getting everything installed was a little bit of a challenge. At times during the installation, I felt the iCue 465X was fighting me at every turn. Depending on your installation, there may be clearance issues. In my case, the radiator for the AIO I chose to install just barely touches the RAM. Originally, I wanted to install the Corsair Dominator RGB RAM that I reviewed a while ago but the RAM modules were too tall to fit with the AIO I was using. Depending on the hardware you choose will depend on how difficult or easy the installation goes. I like a challenge, so next up for this case is a full custom loop for both the CPU and GPU. I'm looking forward to building it.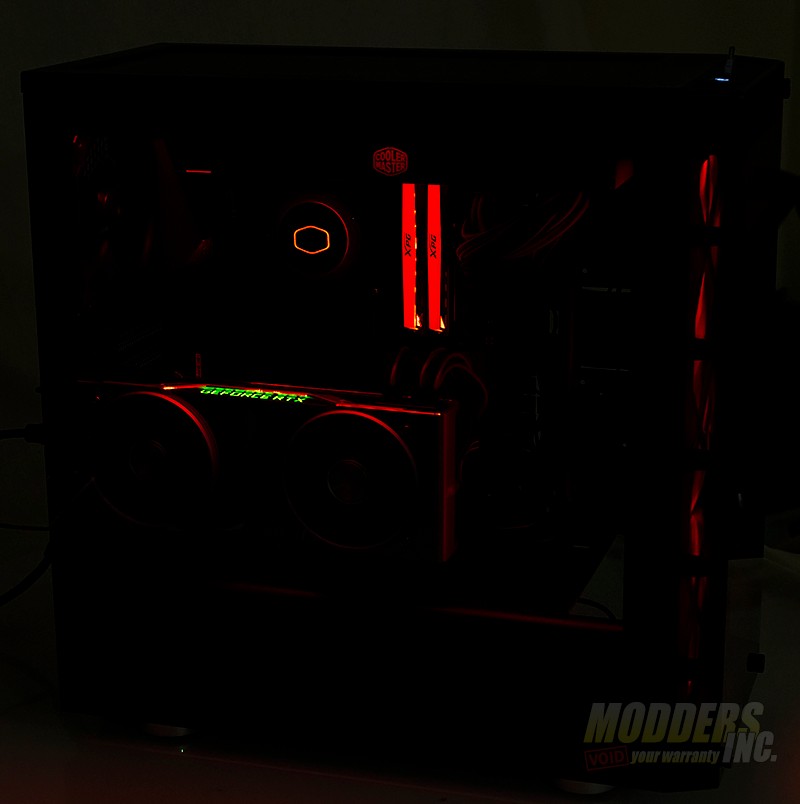 The 465X has enough space to fit a full-size ATX motherboard. Hard drive mounting options are plenty. There are quite a few mid-towers on the market to choose from. The included Node Core means you'll be able to light up those three included fans with the case however, it also means that you'll need to add another controller for non-Corsair fans or add additional Node Core compatible Corsair fans. While I wish the built-in lighting was a little more "open source" I get it. The controller is used with Corsair's iCue software and why not make sure that it is going to look good when lit. The best way to do it is to make it only compatible with Corsair fans. Overall, the case is good. I really like the fit and finish of the case and as a whole, the build looks and performs well. I've been using this system as my daily driver for over a month and have had ZERO heat or noise issues with it. Currently, the Corsair iCue 465X retails for $149. This is on the high side of the price range for mid-tower cases but you'll also get consistent lighting when using compatible Corsair fans. The iCue 465X is where looks and functionality really come together.