Corsair's revolutionary new ML series fans which we reported about earlier last month after witnessing it in action first-hand at Computex Taipei, is finally now available for purchase. The new fan series uses magnetic-levitation technology, not dissimilar to that used on bullet trains and high-speed rail, to suspend the rotors and deliver silent performance with minimal friction. This technology relies a lot less on lubrication but on calibrated magnets instead. Both 120mm and 140mm sizes are available and the ML series fan is also being offered in either black or white colored blades as well as LED color options which include red, blue and white.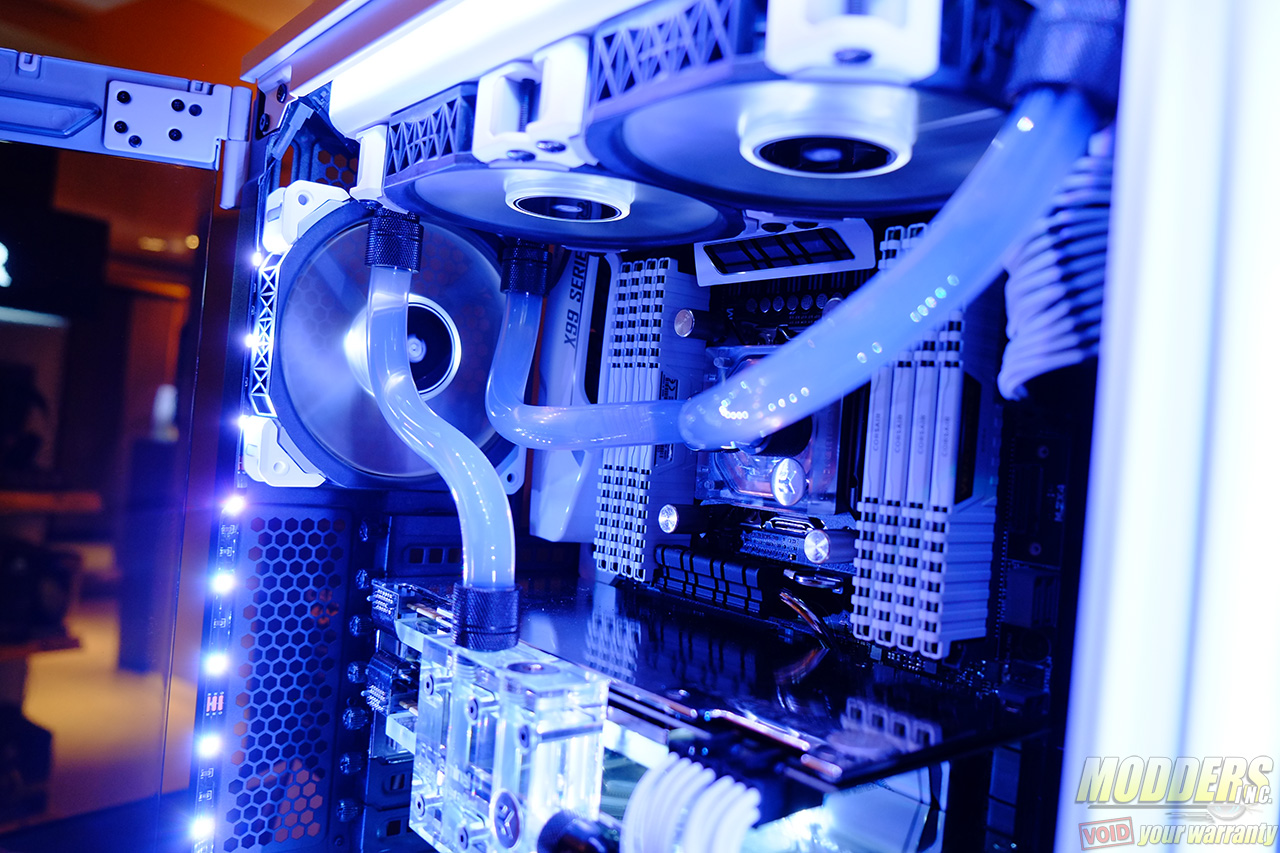 The non-LED 120mm version starts at $24.99 USD each, but is also available in a $34.99 USD twin-pack. A single 140mm non-LED ML series fan carries a $29.99 price tag, while the 140mm non-LED twin pack is worth $39.99.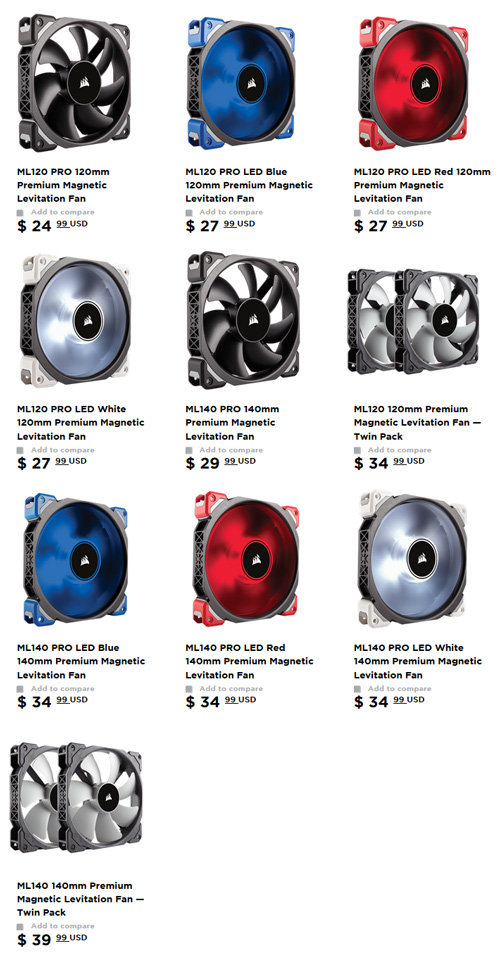 The LED ML series fans are worth $27.99 each for the 120mm and $34.99 for the 140mm. For more information or to purchase, visit http://www.corsair.com/en-us/cooling/ml-series-fans but the fans are also now available through Amazon.com or other retail stores. Each comes with a 5-year warranty, fan mounting screws and use 4-pin PWM connectors.
Specifications:
Corsair 120mm ML Series
| | |
| --- | --- |
| Warranty | Five years |
| Fan Size | 120mm x 25mm |
| Flow Type | Static Pressure |
| PWM Control | Yes |
| Airflow | 12 – 75 CFM |
| Static Pressure | 0.2 – 4.2 mmH20 |
| Sound Level | 16 – 37 dBA |
| Speed | 400 – 2400 RPM |
| Power Draw | 0.225 A |
Corsair 140mm ML Series
| | |
| --- | --- |
| Warranty | Five years |
| Fan Size | 140mm x 25mm |
| Flow Type | Static Pressure |
| PWM Control | Yes |
| Airflow | 20 – 97 CFM |
| Static Pressure | 0.2 – 3 mmH20 |
| Sound Level | 16 – 37 dBA |
| Speed | 400 – 2000 RPM |
| Power Draw | 0.25 A |