Cooling manufacturer CRYORIG has added a new handy tool for checking CPU cooler clearance. CRYORIG already has the useful motherboard compatibility origami checker but their latest now verifies case height clearance for users before they can buy the cooler.  The new tool is also a printable origami paper tool which makes it very easy to reproduce and disposable. CRYORIG is also quite democractic with its tool providing height markers not only for their own products but for other popular coolers from Noctua and Cooler Master as well. Expect to see this on our case reviews from now on to check for case height clearance.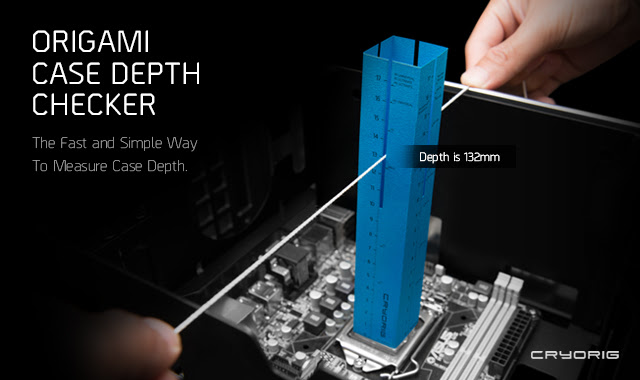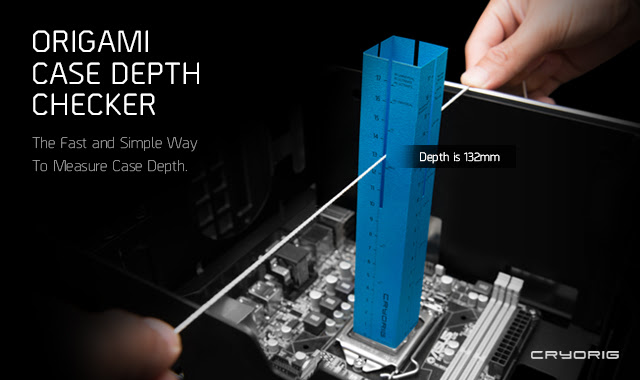 11.05.2016 Taipei, Taiwan – PC Thermal solutions expert CRYORIG is releasing the second Origami based compatibility checker. Following the industry acclaimed CRYORIG Origami Tester that was initially released in 2014 for testing mainboard and component compatibility with CRYORIG products, CRYORIG has pushed the limits of paper folding innovation again with the CRYORIG Origami Case Depth Checker! The CRYORIG Origami Case Depth Checker is a simple to build tool to help PC builders measure their case's CPU Cooler Tolerance Height, as there are still many case manufacturers who for some reason choose to omit this in their product page. Without this critical information, PC builders are left in the dark regarding wither or not a certain cooler will fit their case or not.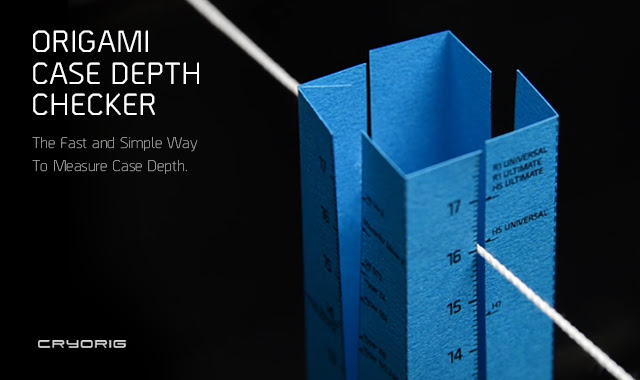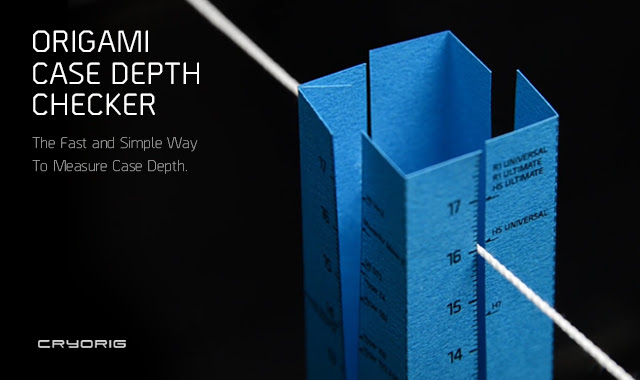 The CRYORIG Origami Case Depth Checker is easy to make and only takes a few clicks to download and assemble. On the CRYORIG Origami Case Depth Checker you'll find a ruler and set height markers that tell you directly which models can fit your case. What's more! There will also be height markers for popular coolers from be quiet! Coolermaster, Noctua and more! If there is any request for additional height markers for other models and brands just write in to support@cryorig.com and CRYORIG will add them to the list.
CRYORIG Origami Case Depth Checker – Product Page
About CRYORIG
Officially founded in 2013, CRYORIG is a fresh new comer to the PC peripherals and Cooling market with a core team of seasoned veterans. The team's resumes include experiences with renowned brands such as Thermalright, Prolimatech and Phanteks. The members are overclockers and PC modding enthusiasts, with a passion to strive for nothing but the best. With the long experience and drive for innovation and improvement, CRYORIG is about applying RESEARCH and innovative IDEAS making the coolest GEAR possible.