Keyboards
Corsair STRAFE RGB Mk.2 Gaming Keyboard Review
Silence is golden
A Closer Look at the Corsair Strafe RGB Mk.2 Gaming Keyboard »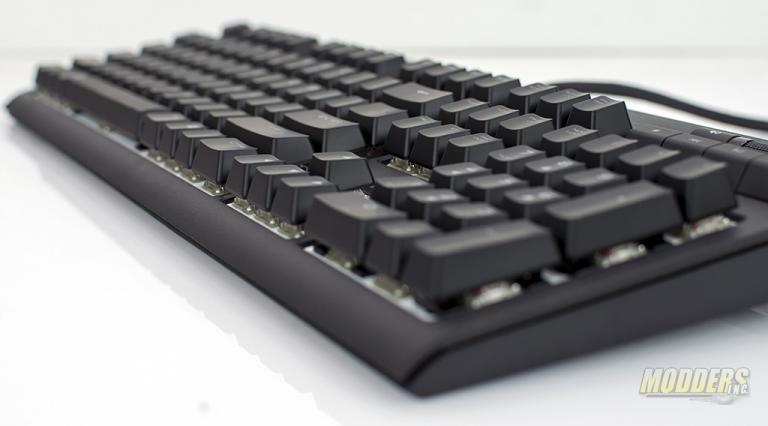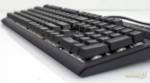 When you ask gamers or enthusiasts about their favorite manufacture for peripherials, Corsair's name normally comes up. Over the last few years, Corsair has released quite a few keyboards, mice and headsets. The Corsair Strafe RGB MK.2 is the latest in the Strafe line. The Strafe RGB Mk.2 features new built-in media controls as well as your choice of two types of Cherry MX Switches. You can choose from Cherry MX Red or Cherry MX Red Silent.
The sample we received has the Cherry MX Red Silent keys. Cherry MX Red keys are linear switches. The Cherry MX Red Silent are quieter versions of the Red switches. When looking purchasing a keyboard, go down to the retailer and try the keyboards out. Some will have a display model. Switch preference is very subjective. Some love Reds while others hate them. Don't be alarmed if it takes a little bit to get used to new switches.
Packaging, Specifications and Features
Corsair's packaging of the Strafe RGB Mk.2 follows the company's color scheme with a black background behind the product graphic and yellow accents. The product image clearly shows the keyboard. The backside of the box goes into a bit more depth on the features and specifications of the Strafe RGB Mk.2.
Inside the box, you'll find the keyboard wrapped in a protective plastic back designed to keep the keyboard safe from scratches. Other than the extra keycaps, the manual, the soft touch wrist rest, and software are stored underneath.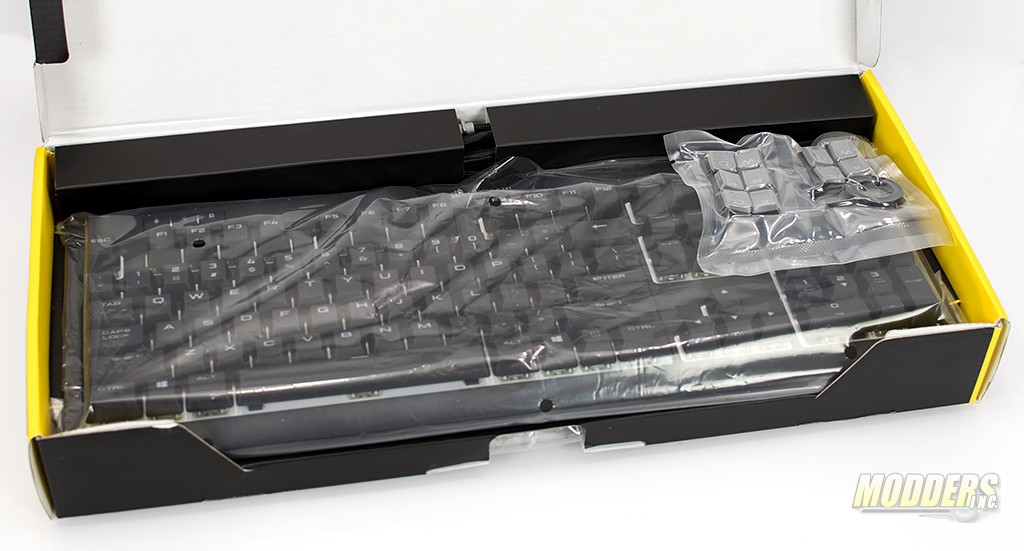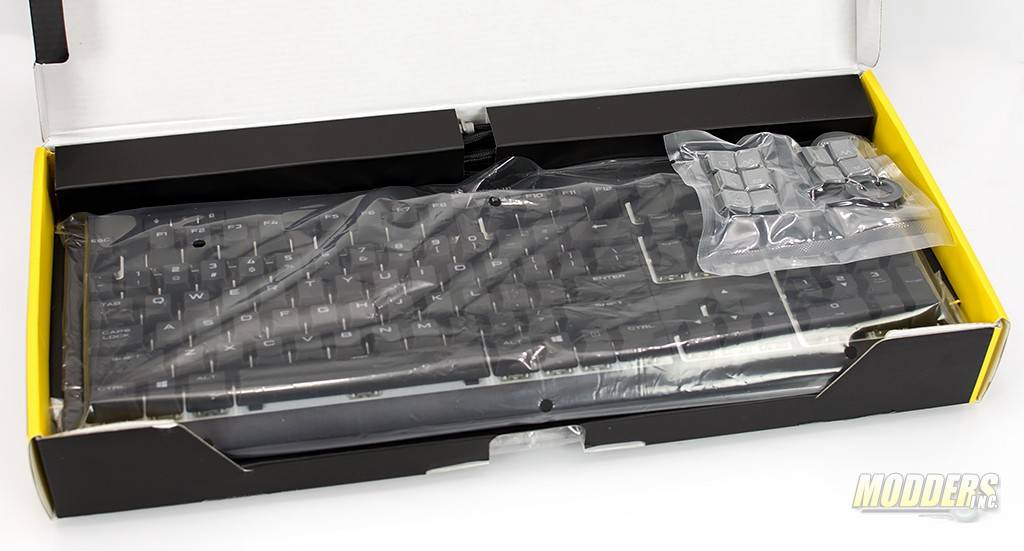 The Strafe RGB Mk.2 comes with two additional sets of keycaps. One set is designed for FPS (first person shooter) games and the other is for MOBA (multiplayer online battle arena) games. Also included is a keycap removal tool.