Test Setup, Overclocking and Benchmarks »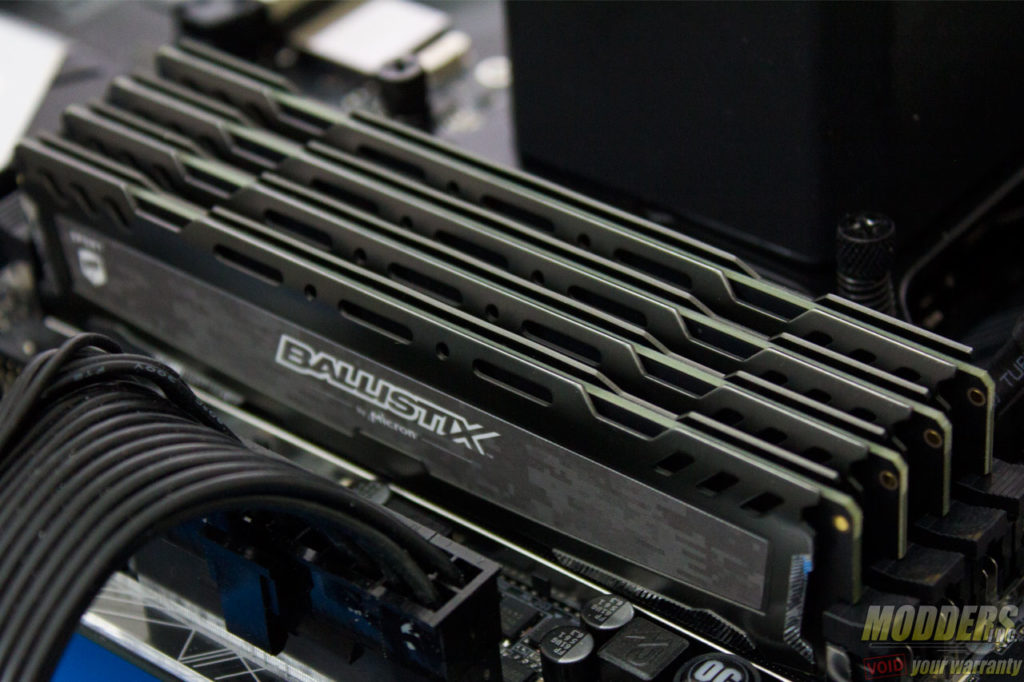 Crucial memory products are unique compared to the majority out there because of one simple fact. They actually make their own RAM. The Crucial brand is owned by Micron and Micron makes the memory chips themselves.
When you see RAM from companies such as Kingston, Corsair, ADATA, etc. They are all using DRAM chips made by one of three manufacturers: Micron, Samsung and Hynix. That is why it is important to point out what chip is used in the RAM in reviews, like here, here, here and here. Because the DRAM chip type used affects performance. This is not only one factor of course, there is also PCB design which depends on the design chosen by RAM companies.
The advantage of Crucial/Micron is that they manufacture their memory products from top to bottom, from design down to packaging. Most other manufacturers source outside and assemble, and some just source and repack. This gives Crucial/Micron total control on their products and since their main business sales customers are OEMs and servers, they prioritize operational stability above all else compared to other chipmakers.
The Crucial Ballistix Sport LT in particular is the entry level mainstream memory from Micron. It is not designed for overclockability and next-level performance like their Ballistix Tactical and Ballistix Elite DDR4 series, but it is otherwise made to be affordable. In addition to this memory module kit's accessibility, it is also ideal for users who wish to color-match their build since it is available in white, gray and red heatspreader options.
Packaging
The kit sent by Crucial in particular is a 32GB kit in four 8GB modules. The packaging is of a simple blister style pack with a sleeve insert at the front and back. Each pair of 8GB modules are in their own cradle inside.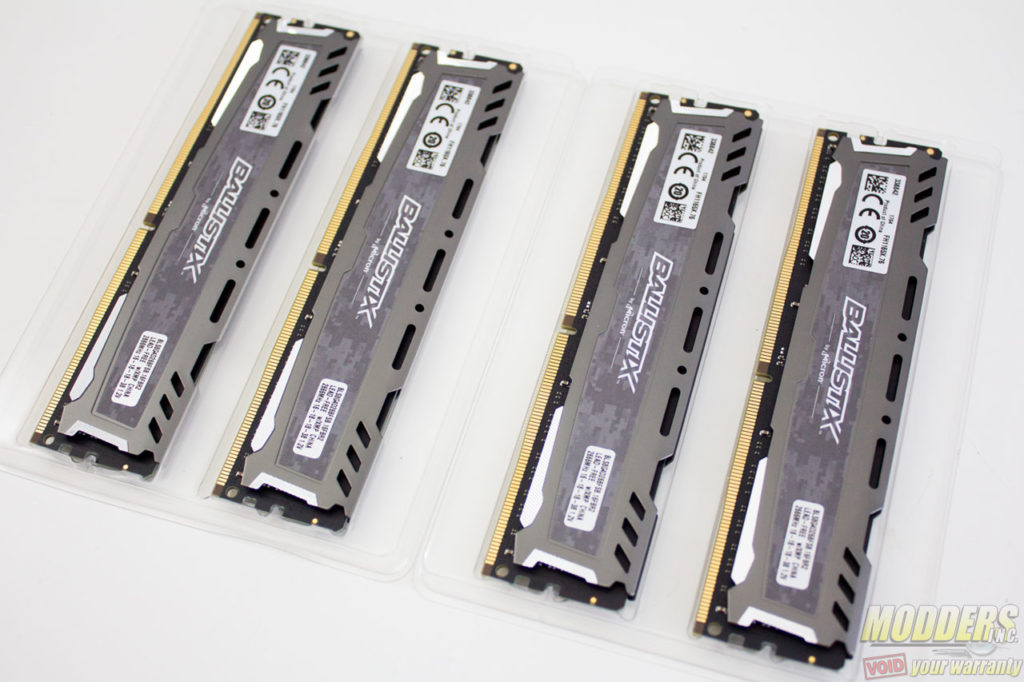 A Closer Look at the Crucial Ballistix Sport LT
Each module sports an aluminum heatspreader that is fancier looking than most other mainstream memory offerings. It uses a digital camo pattern on its body and has a standard height profile. It stands 32.7mm tall and is 133.7mm long.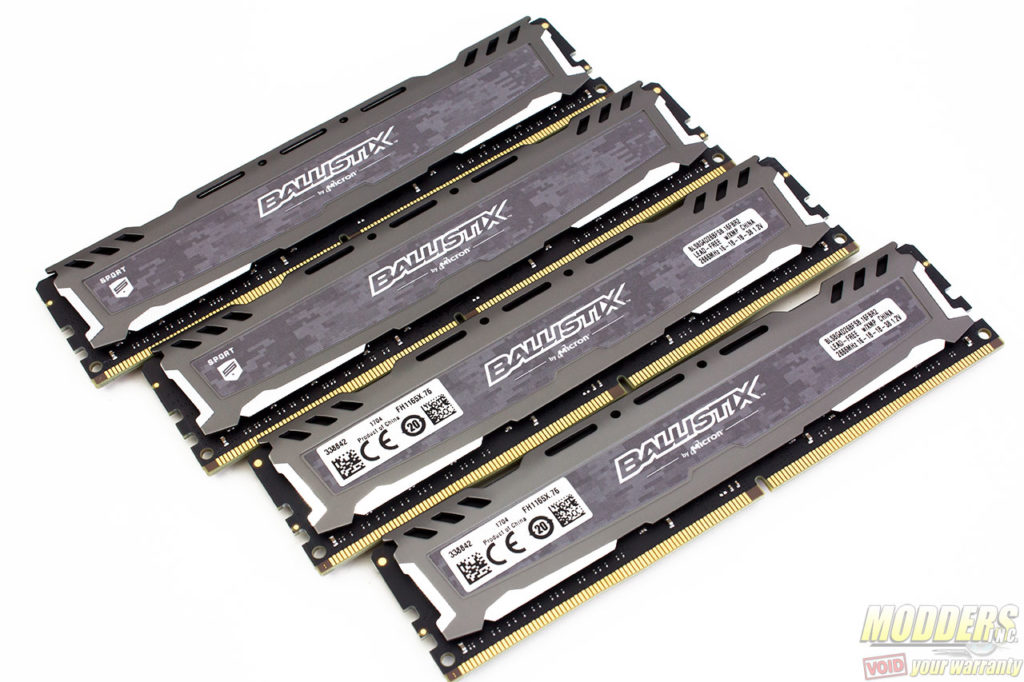 The heatspreader is a two-piece aluminum anodized black with shiny silver accents. The PCB is black on the gray and red color version, although the white version comes in a white PCB. The heatspreader is not glued or screwed in place but is held by the thermal interface material. .
Looking from the bottom reveals that the 8GB module is dual-sided and Thaiphoon Burner reveals them to be Micron 25nm D9TGJ chips in 512 x 8 configuration per side. Its XMP profile is certified for 2666MHz CL16-18-18-38-61 performance at 1.2 volts supply voltage. Since it is a 4x8GB kit, it can be used in quad-channel configuration such as on the Intel X299 HEDT platform.
Module Data
Here are some of the relevant information extracted from inside the the module's EEPROM. (via Thaiphoon Burner):