Packaging »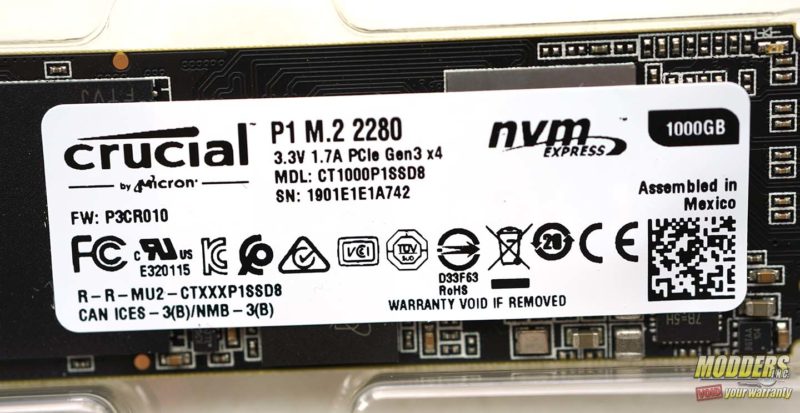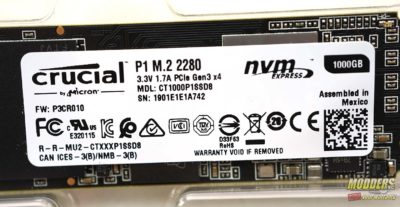 It wasn't that long ago when an SSD was for the diehard enthusiast, especially when you considered higher capacity drives. Near the end of 2016, a good 1 TB NVMe SSD could run you upwards of $600 USD. This made an NVMe M.2 SSD far more of a luxury item for sure. These days, prices have come way down. You can find a decent NVMe SSD with a 500 GB capacity for under $100 just about anywhere that sells storage be it Newegg, Amazon or even Best Buy. Now, an SSD is a standard component of any build whether it's a 2.5" SATA SSD or an M.2, either SATA or NVMe. However, with how cheap NAND storage has become, it seems everyone is making an SSD these days. So, what's the best brand to use?
Crucial was created as a division of Micron and have been on cutting edge of technology since. They were the first company to release DDR memory to the consumer in 2000. In 2002, their popular line up of Ballistix memory launched with DDR2 memory. However, Crucial has been making SSDs since 2008. The Crucial SSD launched with capacities up to 64 GB and sequential reads of up to 100 MB/s. Since then, Crucial has developed some of the best SSDs on the market such as the MX500 that has capacities up to 2 TB. But the MX500 is still just a SATA SSD.
Now, Crucial has their first ever NVMe SSD with their P1 SSD. This is a Type 2280 PCIe Gen 3 X4 NVMe M.2 SSD. The Crucial P1 used Micron 3D NAND technology. The 1 TB version that we tested boasts speeds of up to 2,000 MB/s read and 1,750 MB/s on the write speeds, over 3 times faster than a SATA based SSD. This all sounds great on paper. But how does it perform, and can it compete with the likes of Intel and Samsung in the SSD market?
Specifications
Form Factor: M.2 Type 2280 
Warranty: Limited 5-year 
Specs: 1TB M.2 SSD • PCIe NVMe Gen 3 • 2,000 MB/s Read, 1,700 MB/s Write
Series: P1
Product Line: Client SSD
Interface: NVMe/PCIe Gen3 x4 
Density SSD: 1TB 
Device Type: Internal Solid State Drive
Unit Height: 22mm x 80mm 
Package Content: M.2 SSD PCIe NVMe Gen 3, Acronis® True Image™ for Crucial cloning software and installation instructions 
Form Factor SSD: M.2